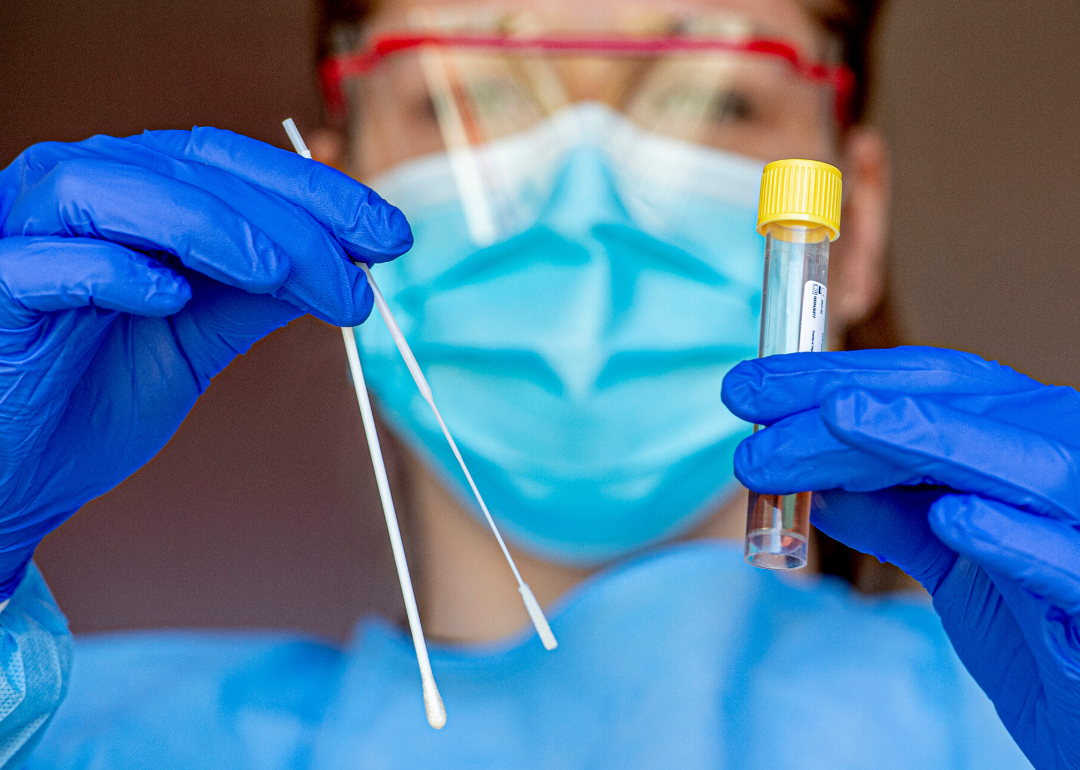 What you need to know about COVID-19 testing options
Robin Utrecht/SOPA Images/LightRocket // Getty Images
What you need to know about COVID-19 testing options
After a critical shortage during the beginning of the U.S. pandemic, COVID-19 tests are now widely available. We also have a better understanding of which tests are best used in which scenarios, and how to interpret test results.
Stacker used a variety of public health sources, such as the Centers for Disease Control and Prevention (CDC) and the Johns Hopkins Center for Health Security, to compile 30 helpful tips on COVID-19 testing, including how the tests work, major test providers, how to interpret your results, and more.
People with symptoms consistent with COVID-19 should continue to be a priority for testing, but with a steady, adequate supply of tests, we can test at-risk people, as well. This is a key part of any plan to safely reopen schools and workplaces because people must be able to know who's at risk and keep those students or workers at home in order to protect the group.
A DNA-based test takes a swab from inside your nose or throat, mixes the sample with certain chemicals, and then tests for the presence of COVID-19 genetic material that's active in your body. In contrast, an antibody test uses a tiny sample of blood to identify the signs that you've already had the virus, which can still be useful for contact-tracing how the disease is spreading.
Deciding where to get tested depends on a number of factors. Do you have symptoms? Are you at high risk of catching COVID-19, precluding even a masked visit to a crowded clinic waiting area? Drive-through testing sites or, if nothing else works, at-home tests can help to diagnose even the highest-risk people without exposure to others. Many of the makers of these tests have decades-long track records in genetic and disease testing, and this infrastructure has helped them to ramp up production and the speed of testing.
If you get tested, be prepared for a slightly uncomfortable swab inserted into your nasal cavity, and start thinking about the people you should notify if you test positive. But having the information is a huge benefit for public health, and it can guide you and your family in your own decision-making going forward.
Editor's note: Betsy Ladyzhets, a research associate at Stacker, helped compile this list.