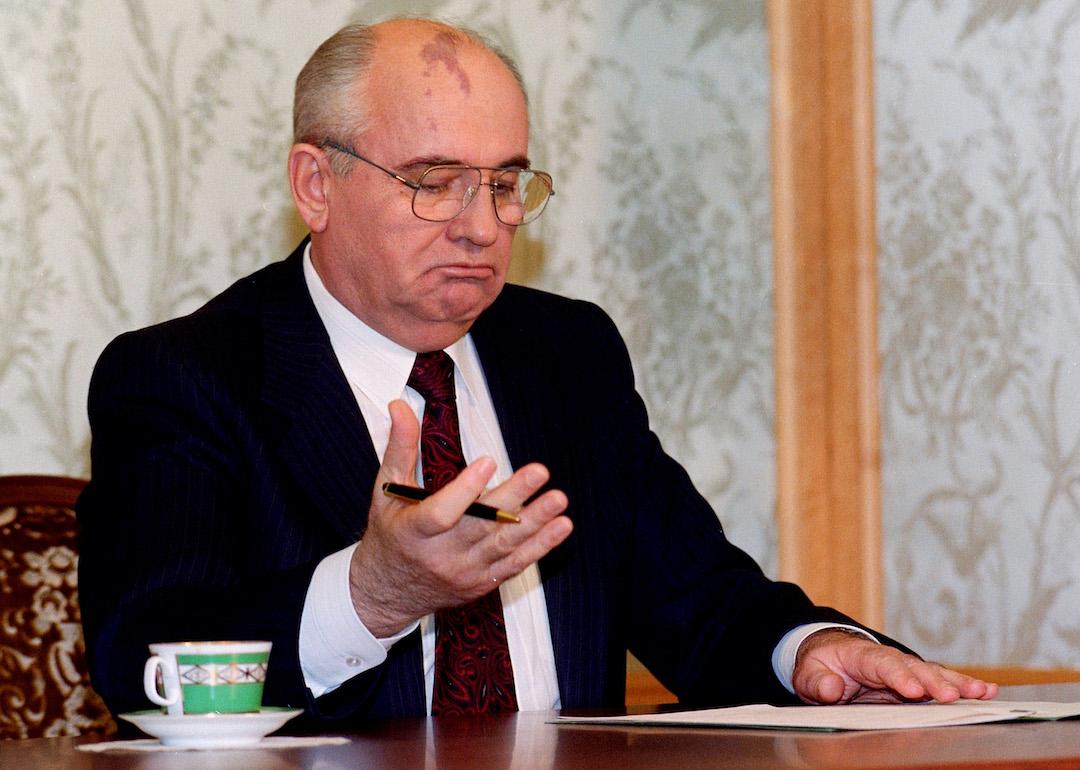 100 of the greatest speeches of the 20th century
Vitaly Armand/AFP via Getty Images
100 greatest speeches of the 20th century
The 20th century was one of the most varied, hopeful, and tumultuous in world history. From the Gilded Age to the beginning of the Internet Age—with plenty of stops along the way—it was a century punctuated by conflicts including two World Wars, the Cold War, the War in Vietnam, and the development of nuclear warfare. At the same time, the 20th century was characterized by a push for equality: Women in the United States received the right to vote after decades of activism, while the civil rights movement here ended the era of Jim Crow, inspired marginalized groups to take action, and introduced this country to great leaders like Martin Luther King Jr. and Malcolm X.
Hundreds of people have used their voices along the way to heal, inspire, and enact change with speeches that helped to define these poignant moments in world history. Stacker has curated a list of 100 of the greatest speeches from the 20th century, drawing from research into great American speeches as determined by 137 scholars of American public address, as well as other historical sources. What follows is a gallery of speeches from around the U.S. and the world dealing with the most pressing issues of the day. Not all images show the speech event itself, but do feature the people who gave them.
Read on to discover which American author accepted his Nobel prize under protest and whether an American president accidentally called himself a jelly donut in German.
You may also like: 50 essential civil rights speeches