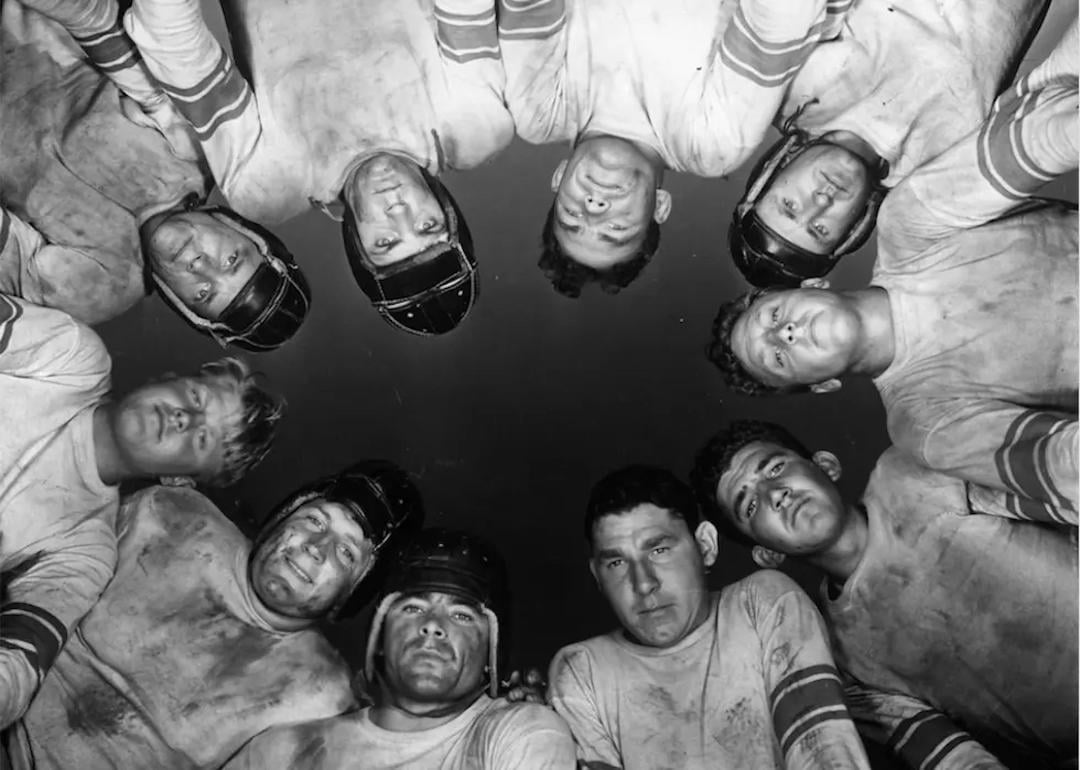 50 historical facts that will warp your sense of time
General Photographic Agency // Getty Images
50 historical facts that will warp your sense of time
In most schools, history is generally taught by geographical region or theme. For example, an ancient history class is usually broken down into the histories of different areas (Greece, Rome, Egypt, Eastern Asia, etc.), and art history is taught totally separate from political history. While this sort of system may make it easier for students to retain information, it also results in most people having a pretty warped sense of history.
Because schools make little attempt to connect the information relayed in various history classes, the majority of people don't have a linear understanding of the subject. We may know an impressive amount of details about two particular events while not realizing that they actually happened about the same time. Most graduates tend to have a hard time knitting together world history, and fully grasping how much of it was taking place simultaneously.
Thanks to the way history classes are structured, we also fail to realize that most of history happened much more recently than one would think. For example, Cleopatra lived closer to the first moon landing than she did to the building of the Great Pyramids and Mississippi only ratified slavery in 2013.
To that end, Stacker has rounded up 50 historical facts that will warp your sense of time and understanding of history. From the death of the last living slave and the opening of a popular American vacation destination to the sale of the first McDonald's hamburger and one of the world's greatest tragedies, the events on this list are sure to blow your mind. Even history buffs may learn a thing or two.

You may also like: Test your 20th-century history knowledge