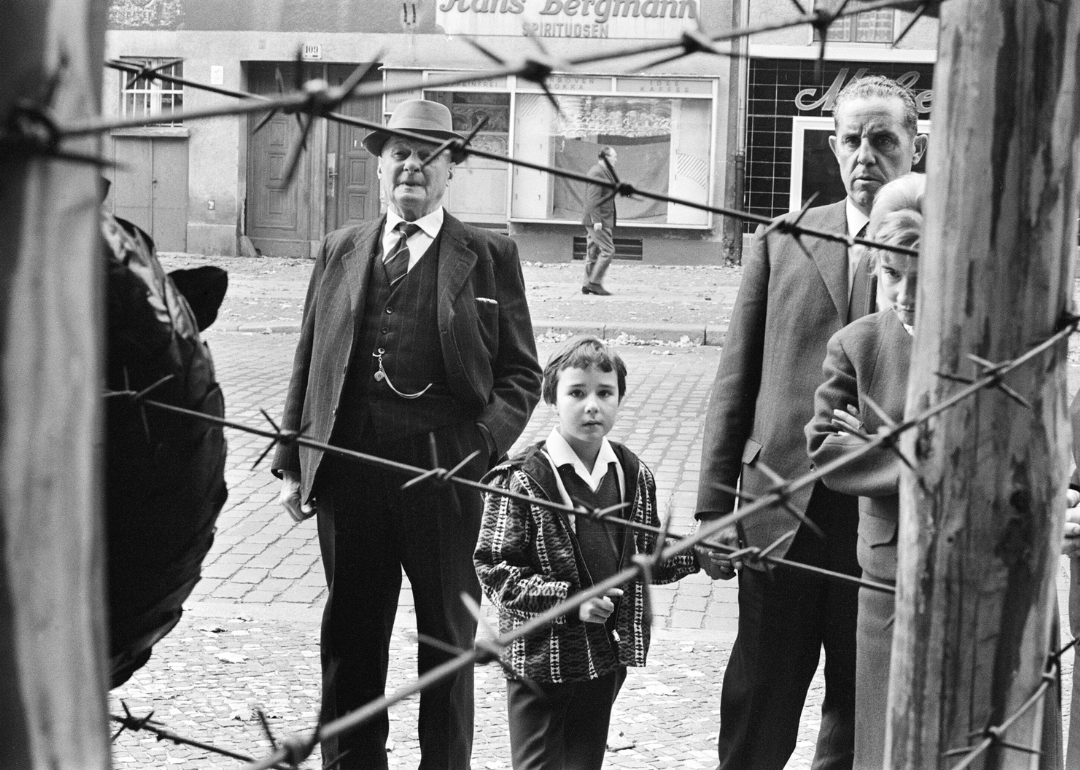 A brief history of the Cold War
Abthorp/Mirrorpix // Getty Images
A brief history of the Cold War
An estimated 56.4 million people died during World War II, making it the deadliest war of all time. Given the terrible loss of life endured by each of the warring nations, Allied and Axis alike, it is no surprise that the war's end gave rise to tensions among the world powers when they convened to negotiate postwar terms. Soviet Premier Joseph Stalin believed the U.S.S.R.'s contributions were undermined in the resulting division of Europe, and American diplomat George Kennan, residing in Moscow, took note. In 1946, he sent the "Long Telegram" in which he detailed why he believed the Soviet Union could not peacefully coexist with capitalist countries. The telegram prompted the U.S.'s "containment" policy, an effort to prevent the spread of Soviet influence and communism in general following the war.
The U.S.S.R. responded in kind, and for the next 45 years, the two superpowers were engaged in a cycle of escalating tensions marked by the threat of the development and potential use of atomic weapons. While the U.S. and Soviet Union were technically at peace during the Cold War, the era also comprised many violent proxy wars across the globe, which both superpowers funded in a bid to expand their respective political influence. But these wars were far from the only significant events that ensued. Consulting news and historical sources, Stacker looked at some of the most important events of the Cold War, from its inception to its ultimate end.
Though the U.S.S.R. is long gone, Cold War tensions persist in modern geopolitics. Both the U.S. and Russian Federation maintain geographic strongholds and substantive defense budgets. Most recently, the Russian invasion of Ukraine in early 2022 has prompted concerns of a blossoming new Cold War.