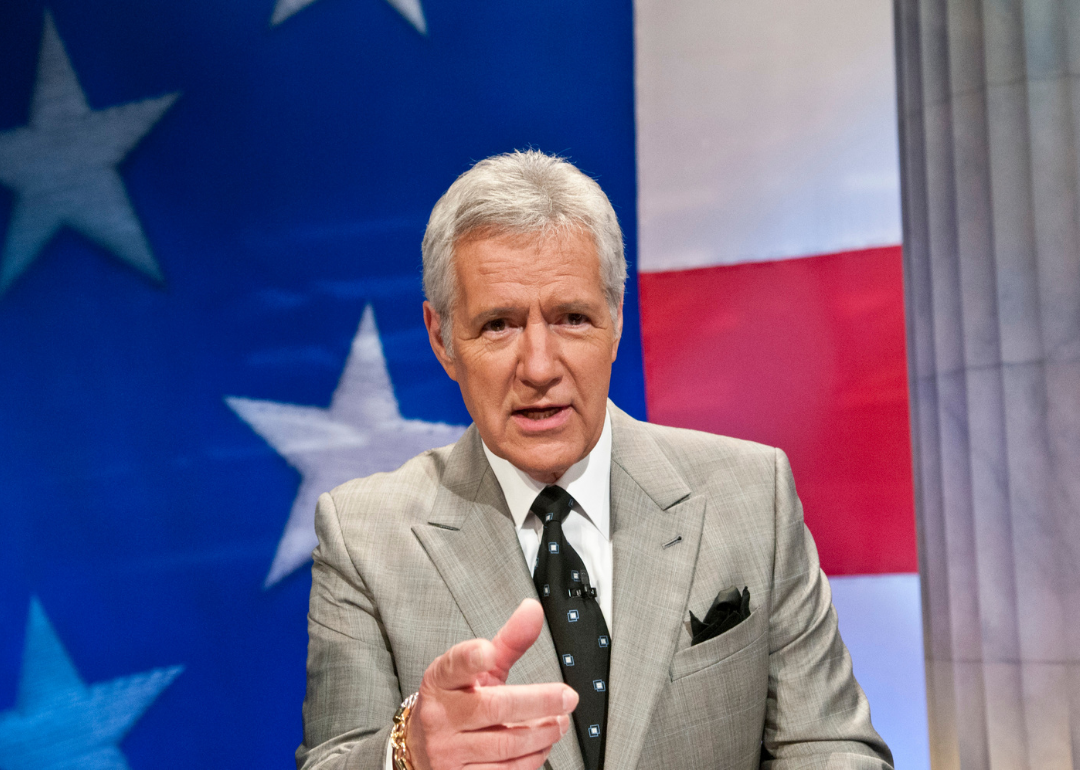 Can you solve these real 'Jeopardy!' clues about world history?
Kris Connor // Getty Images
Can you solve these real 'Jeopardy!' clues about world history?
Although it's quite difficult to travel right now given the restrictions on various countries, we'll try to cure your wanderlust with a quiz that takes you on a virtual trip around the globe. Questions related to geography and countries of the world are some of the most regularly used categories on "Jeopardy!" so we took advantage of that library of information to bring you the ins and outs of places like small European countries and recently independent African nations.
Stacker dug into years of past "Jeopardy!" questions, which are memorialized in the Jeopardy! Archive and constantly updated (through June 2020, when the most recent season concluded), to compile the following list of 25 "Jeopardy!" questions about countries around the world. Each question includes the clue, category, value, and date the episode aired, followed by the answer in standard "Jeopardy!" format.
A good grasp of flags, borders, and history will help you throughout this quiz. For example, do you know which country doesn't have a rectangular flag—and what its shape represents? What about the African country in the Sahara Desert that is neighbors with Chad and Mali? Or the country President John F. Kennedy visited on the same day a huge volcano erupted? Stacker has included those clues and more in this comprehensive quiz to get you ready for the 37th season of "Jeopardy!"
Click through to see if you're as worldly as you think. You'll have to know more than just the basics of big countries like the U.S., Germany, and Japan (none of which are included within this quiz). That means an understanding of New Zealand prime ministers, Norwegian tunnels, and the richness of Jamaica's Blue Mountains are more apropos for this test of countries.