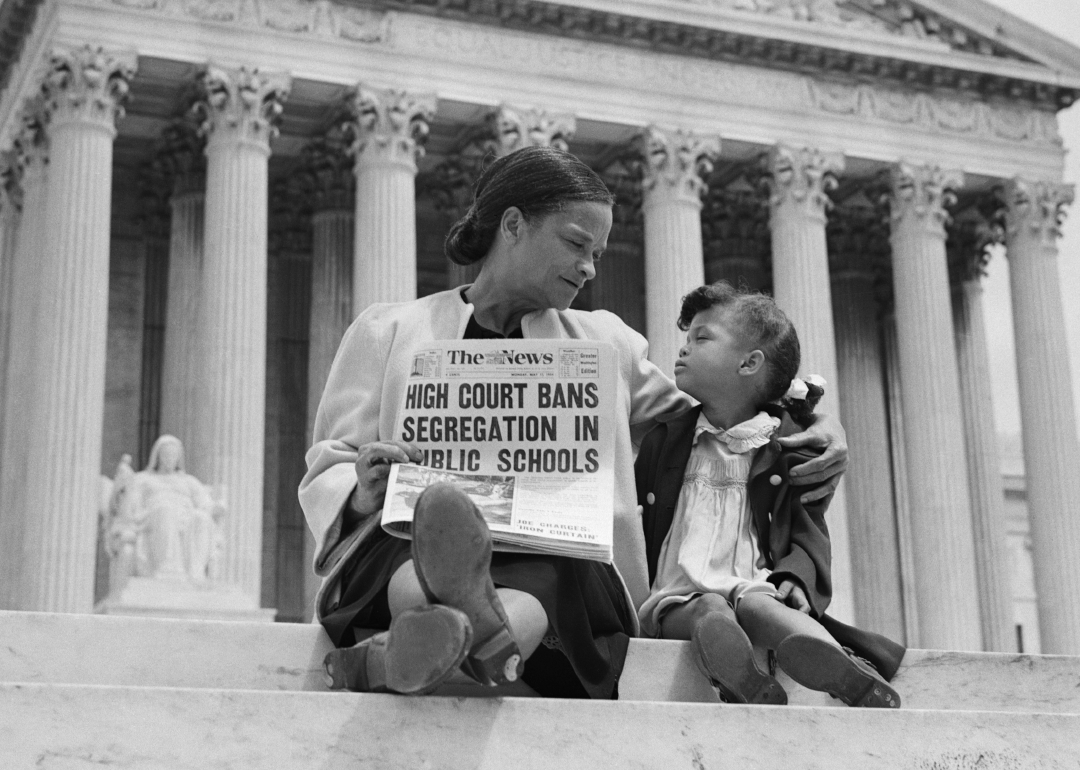 Civil rights history from the year you were born
Civil rights history from the year you were born
The murder of George Floyd; the fall of Roe v. Wade; the battle for LGBTQ+ equality. Civil rights struggles are often talked about in past tense, relegated to brief chapters in high school textbooks or to black and white photographs of marchers filling the streets. 
The reality of civil rights efforts, however, is that they are anything but over.
At the beginning of the 20th century, very few laws codified the rights and freedoms of marginalized groups in the U.S. The historical events that took place from the Progressive Era to now all play a significant role in the free will, or lack thereof, seen and expressed today. While different groups have come a long way—and their successes are not to be devalued—issues including racism, sexism, homophobia, and ableism persist, proving there's still a long way to go.
Civil rights are the political and social freedoms a person has in regard to their own livelihood. The term "civil rights movement" is widely associated with the progression of Black liberation from the 1950s to early 1970s. However, many groups in America fought for the freedom to have equal treatment then and for generations to come. Many people who lived through these tumultuous times—the racial violence, terrorism, prejudice, and systematic oppression of the early to mid-20th century—are still alive to tell their stories, while history continues to play out today.
Just as the stories of these prominent figures, moments, and legacies from the last century heavily impact us today, the fight for civil rights amongst all marginalized groups is far from over. Stacker went back 100 years to compile a list of these historic moments from the women's suffrage movement to the fights for LGBTQ+ rights and against disability discrimination, and the struggle for Black liberation. This list was put together from a number of news sources, historical documents, crowdsourcing materials, and documentaries.
Take a look at civil rights moments in history from the year you were born, and their long-lasting impact on today's society.
You may also like: Major newspaper headlines from the year you were born