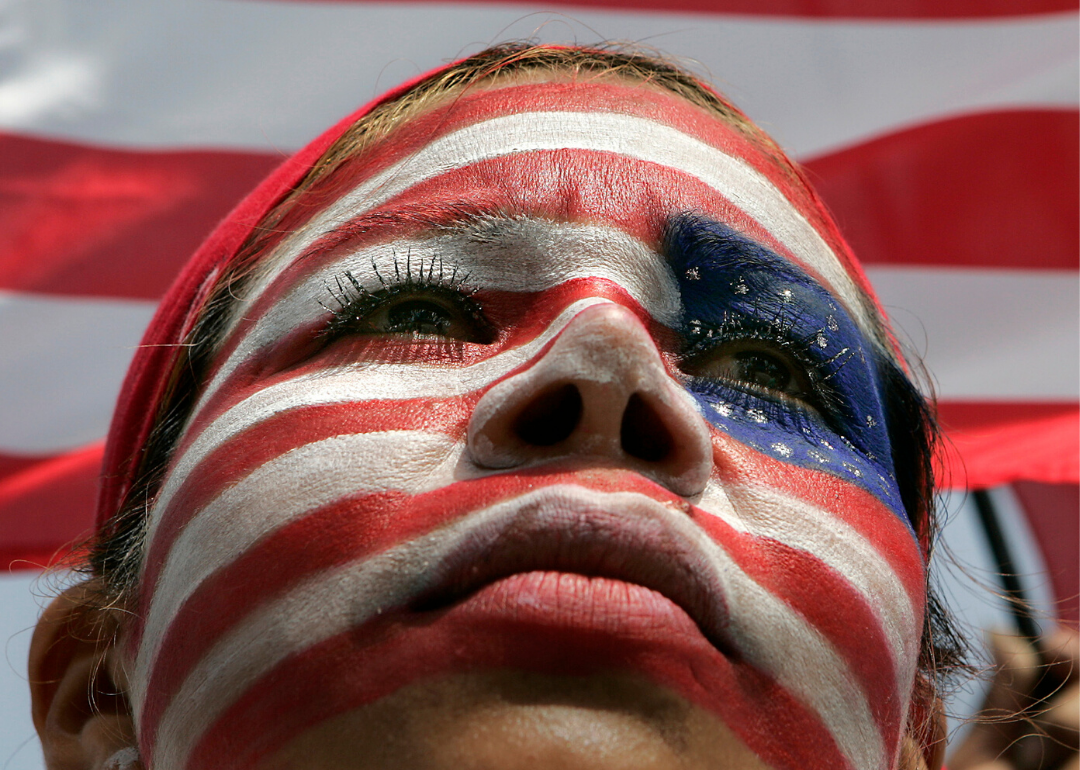 Famous protests in US history and their impacts
Robert Gauthier/Los Angeles Times via Getty Images
Famous protests in US history and their impacts
On Oct. 21, 1967, 100,000 people came together at the Lincoln Memorial in Washington D.C. to protest the Vietnam War. Following several speeches, roughly 50% of those gathered walked over to the Pentagon where a few hundred people then attempted to levitate the building.
The striking civic protest against the Vietnam War was noteworthy not just for its unusual call to action, but for the new and inventive ways Americans were flexing their right to peaceably assemble. And the Yippies who put on the event inspired countless creative takes on what protest could be, from the Women's Art Movement (WAM) to the AIDS Coalition to Unleash Power (ACT UP).
The tradition of protesting in the United States is older than the country itself. We've seen that historic institution in full force with Black Lives Matter protests and, more generally, protests against the storied, systemic racial injustice in the U.S. The May 25, 2020, death of George Floyd—a Black man held under the knee of a white police officer in Minneapolis—sparked protests across U.S. cities and around the world. The protesters called for justice for Floyd and other Black people—from Breonna Taylor to Elijah McClain—who were killed by police, an end to police brutality, a dismantling of racist systems and symbols (including memorials to Confederate soldiers), and a greater investment in communities in need.
The protests prompted widespread dialogue about racial injustice and the political and cultural systems that support it. The four police officers involved in the killing of Floyd were charged with crimes related to the incident—and the officer who knelt on Floyd's neck was eventually convicted on three charges, including second-degree murder.
Only a few weeks after Floyd's death, the Minneapolis City Council agreed to dismantle its police force and rethink how it approaches public safety (at least one of the proposed solutions, however, has since been rejected by voters). In the wake of the protests, many politicians made similar promises to adjust police budgets so money gets reallocated to support communities directly through improved housing, education, and mental health programs, especially in communities of color.
To understand where the Black Lives Matter demonstrations fit into this rich history, Stacker took a closer look at some of the most famous American protests. Research came from The New York Times, The Week, Time, and Business Insider; government archives; and information from unions and mission-driven organizations. The demonstrations that have made their mark on history range from the Boston Tea Party and Temperance prayer protests to demonstrations for modern-day issues—like civil rights, climate change, nuclear disarmament, reproductive health concerns, LGBTQ+ equality, and gun control.
Keep reading to learn about the important issues that motivated Americans to protest—and the impacts of those actions on our society today.
[Pictured: A portrait taken during The Day Without an Immigrant protest on May 1, 2006.]