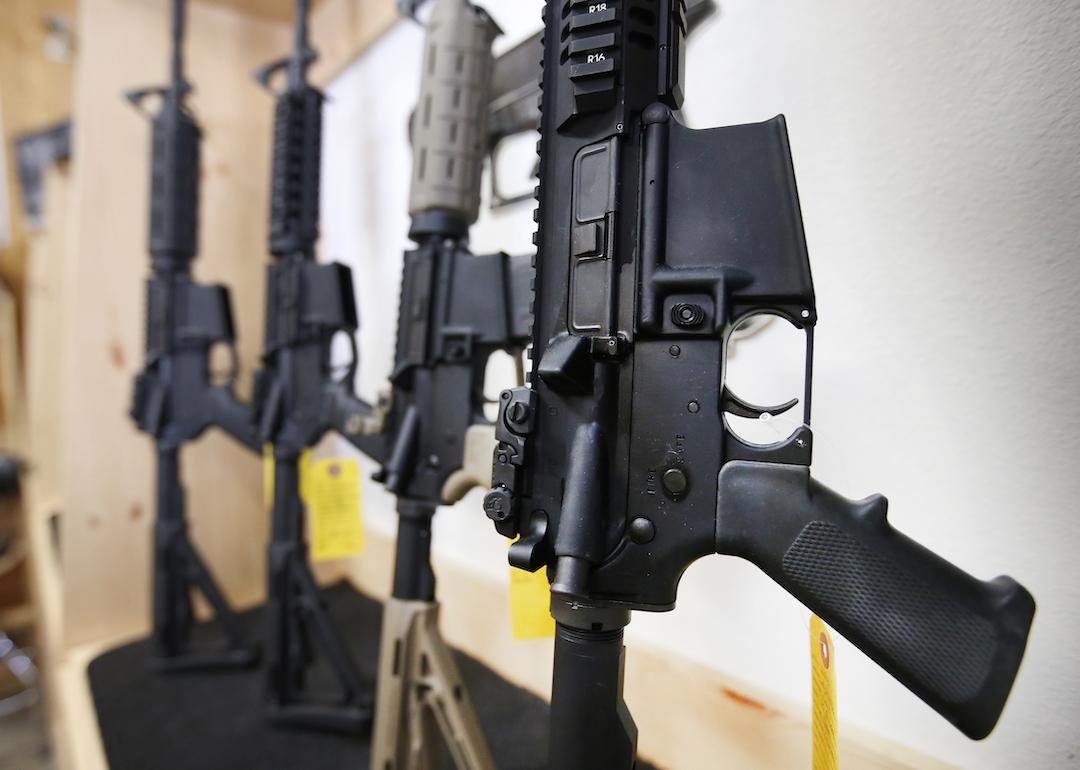 From flintlock muskets to AR-15s: A history of guns in America
George Frey // Getty Images
From flintlock muskets to AR-15s: A history of guns in America
When it comes to symbols of American culture, guns are right up there with apple pie and baseball. Firearms have held an enduring role in the development of American society dating back to the Revolutionary War, but their cultural significance extends well beyond military use. American civilians own over 393 million guns, according to the 2017 Small Arms Survey. The exact number is difficult to pinpoint given the proliferation of unregulated sales and manufacture through innovations such as 3D printing.
For better or for worse, however, it is inarguable that the United States is the only country with more civilian-owned firearms than people. Whether they own them for personal protection or sport, many gun enthusiasts consider firearm ownership an essential tenet of American freedom. Meanwhile, those favoring more regulation are concerned by recent trends indicating looser gun restrictions are directly correlated with more mass shootings and firearm homicides.
In light of the enduring gun debates that have permeated the political stage in recent decades, Stacker compiled a list of 10 key moments in the development of firearm technology throughout the history of the U.S. from archives, patent records, historical resources, and news publications.