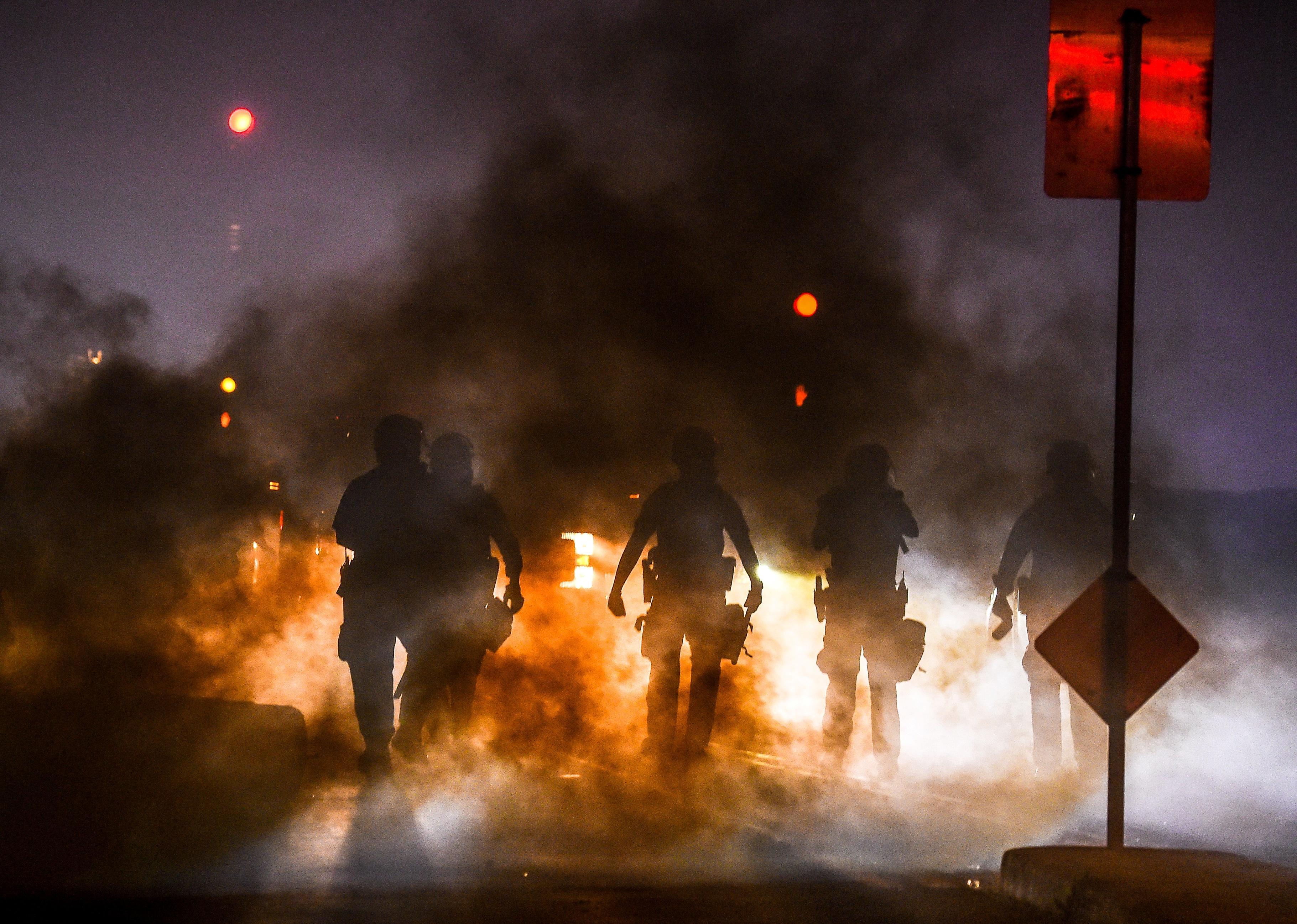 A history of police violence in America
CHANDAN KHANNA/AFP via Getty Images
A history of police violence in America
Police killed 1,144 people killed by police in 2021, according to Mapping Police Violence, up from 1,132 people in 2020. Despite making up only 13% of the American population, Black people represent 23% of those killed by law enforcement in 2021. MPV statistics show that Black people are nearly three times more likely than white people to be killed by a police officer. Almost 99% of killings by police have not resulted in criminal charges.
Stacker compiled a list of 50 chronological events showing the history of police violence in the United States, from 18th-century slave patrols to the May 4 Haymarket riot in 1886 and the 2020 murder of George Floyd. This report highlights policies, organizations, and events, and explores how they relate to police brutality, institutionalized discrimination, and the loss of lives. Our research is based on news articles, government reports, and historical documentation including primary sources. Multiple methods that encourage racial division within the system have been enforced and continue to show up in statistics over the years.
From the beginning, discrimination was institutionalized in political and economic spaces. The need to inflict forced labor on Black lives after slavery was the main objective for the original police force in the South. This is where force was ingrained into police tactics, as hate groups such as the Ku Klux Klan merged with the system. Generation after generation, new rules were put into place specifically to target the Black population, including segregation, incarceration, voter suppression, redlining and lack of government assistance, and economic infrastructure. Statistically, in reported incidents alone, Black people's experiences with the criminal justice system have always been vastly different from those of other groups.
Keep reading to learn more about the history of police violence in America, from 18th-century slave patrols in South Carolina to calls for defunding the police.