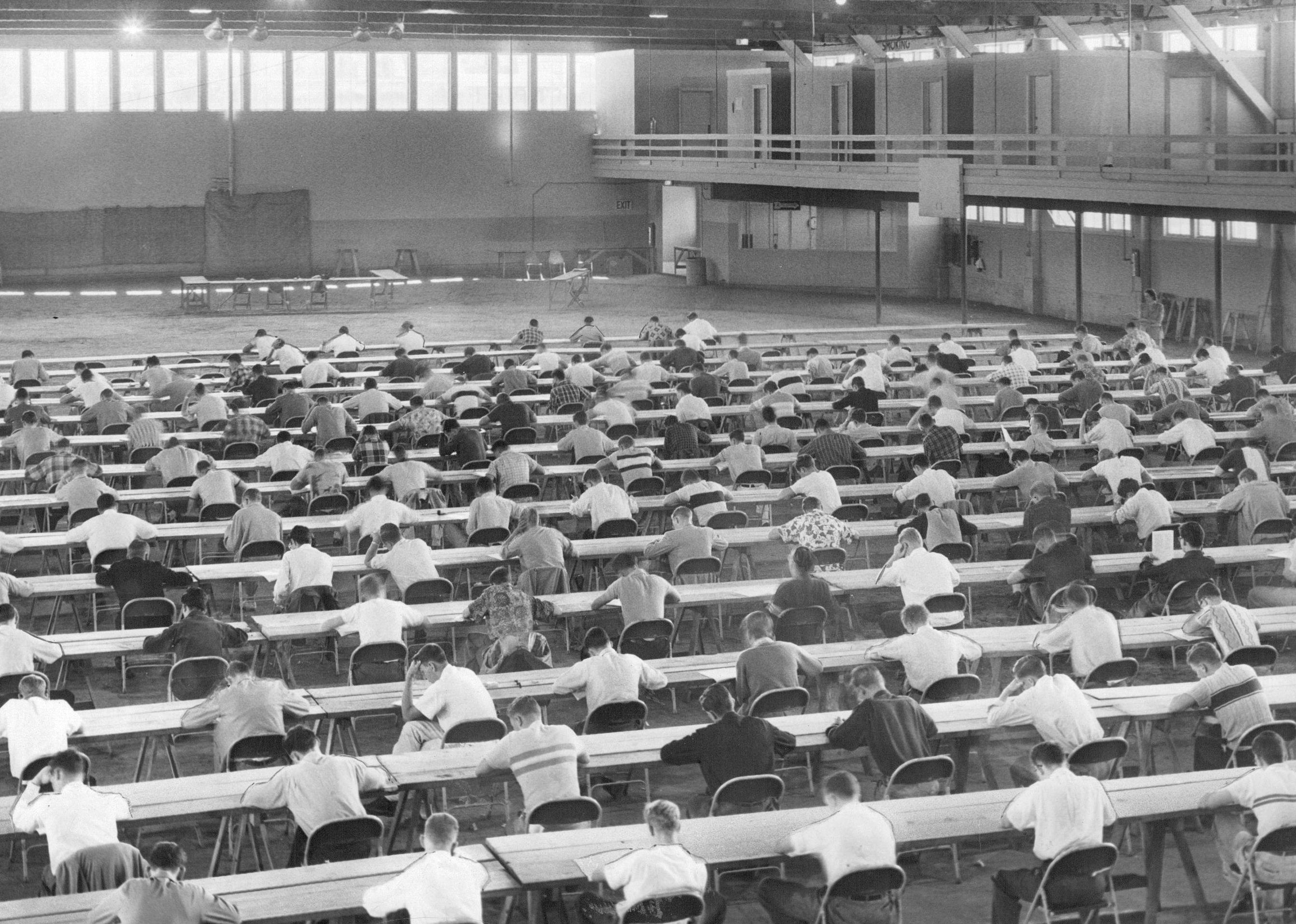 A history of standardized testing
Dave Mathias // Getty Images
A history of standardized testing
Standardized tests seemed at first to be a blessing. Children's abilities could be identified and assessed efficiently, schools could organize classes and curriculums, and the military benefited by finding the best soldiers with officer potential. Psychologists who developed the tests, like Alfred Binet of France and Lewis Terman of the United States, made advances in understanding how people think and learn.
But as standardized testing spread, its uses became less benign. Children were being channeled onto predetermined educational tracks based on test results that critics feared were incomplete, overlooked the full extent of their capabilities, and failed to take into account the many different ways of learning. Testing was endorsed by eugenicists, who believed in the existence of inferior races and advocated for the forced sterilization of those deemed mentally unfit.
Progressive educators worried that reliance on standardized testing rewarded conformity and left little room for creativity and independent thinking in the nation's classrooms. Testing questions and standards came under scrutiny for bias. Designed typically by white educators, they were administered to children of varied cultures, races, ethnicities, and socio-economic backgrounds. Nonetheless, standardized testing has endured as a widely used means to measure abilities and performance.
Stacker compiled of 25 important events and developments throughout the history of standardized testing from news, scientific, and government reports.
You may also like: Iconic buildings that were demolished