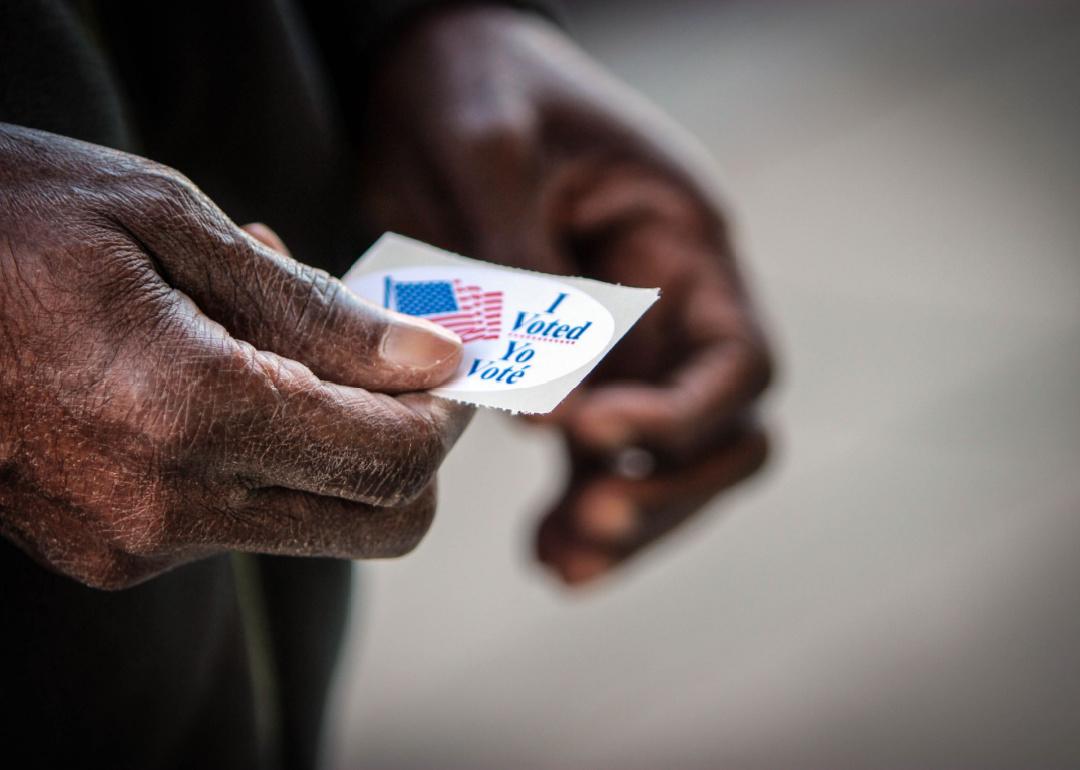 The history of voting in the United States
Eileen Salazar // Shutterstock
The history of voting in the United States
Elections are the foundation of representative democracy. Your right to have a say at the ballot box was paid for with blood on foreign battlefields, on the Edmund Pettus Bridge, and debated endlessly in the halls of Congress and living-room suffrage meetings. The right of the governed to choose their leaders was originally reserved only for a privileged few in the ruling class; however, throughout the decades and centuries, the franchise slowly and steadily moved beyond the exclusive grasp of the aristocracy and into the reach of the average American.
Racism, sexism, fear, and tradition kept entire generations from participating in the country's most basic institution. But as barriers have gone up, they have also come down. From the very beginning, generations of bold, brave, and committed activists battled to expand the right to vote to the disenfranchised—often against great odds and sometimes at the expense of their freedom and even their lives.
This story is being released as part of a project called Democracy Day, aimed at highlighting the threats to our democracy and the importance of protecting it. As such, Stacker examined how voting rights have evolved in America, how much has been accomplished, and how much remains to be done.