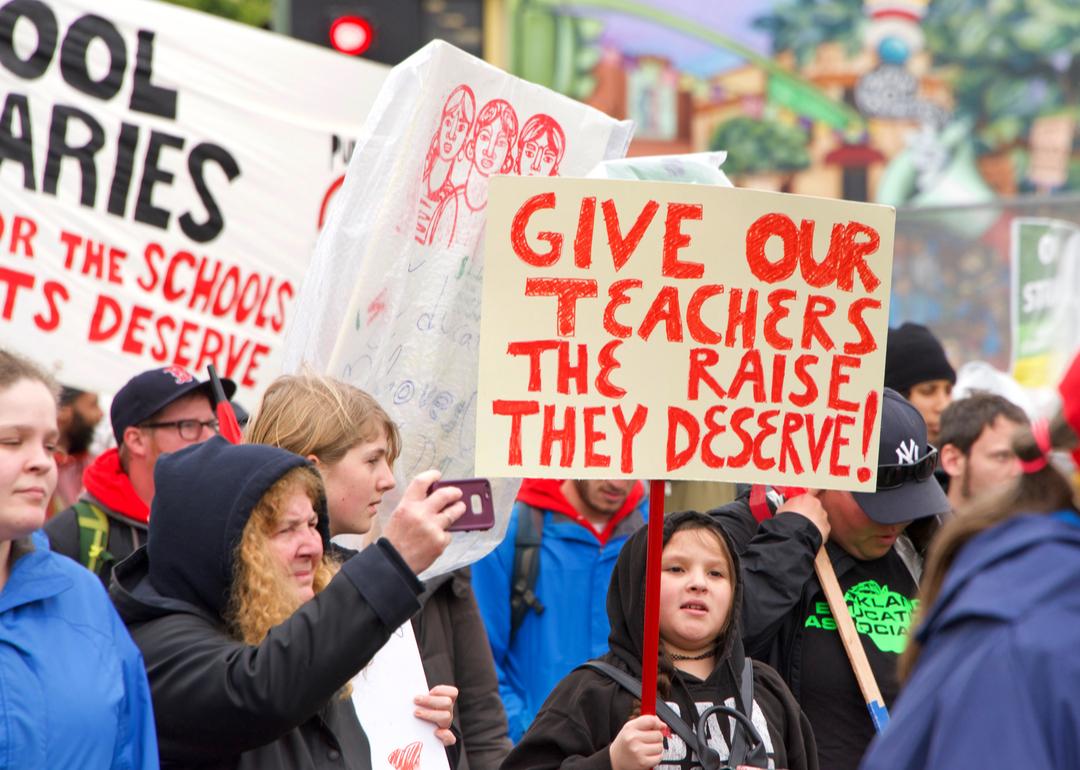 Stacker Studio
How teachers unions have changed since the 1980s
Sheila Fitzgerald // Shutterstock
How teachers unions have changed since the 1980s
Teachers unions have played an integral role in shaping the U.S. education system, providing a platform for educators to advocate for themselves and their students when working and learning conditions become poor. Citing union membership data among elementary and secondary school teachers from UnionStats.com, HeyTutor examined how teachers unions have evolved since the 1980s.
Union members are employed workers who are members of unions while people covered by unions are workers covered by a collective bargaining agreement. Some of the largest teachers unions in the country include national groups like the National Education Association (NEA) and American Federation of Teachers (AFT) as well as state and city groups such as the California Teachers Association, West Virginia Education Association, Detroit Federation of Teachers, and Chicago Teachers Union.
One way teachers unions campaign for themselves is by going on strike. During this time, union teachers do not work in protest of, oftentimes, poor working conditions and wages. The teachers' refusal to work puts pressure on school and government officials to negotiate a deal with the union. The first teacher strike in the U.S. took place in 1902 in Chicago, the home of several historical teacher union protests. The first statewide strike took place in Florida in 1968 when over 40% of the state's teachers took to the picket lines over funding.
Read on to see just how far teachers unions have come since the '80s.
This story originally appeared on HeyTutor and was produced and distributed in partnership with Stacker Studio.