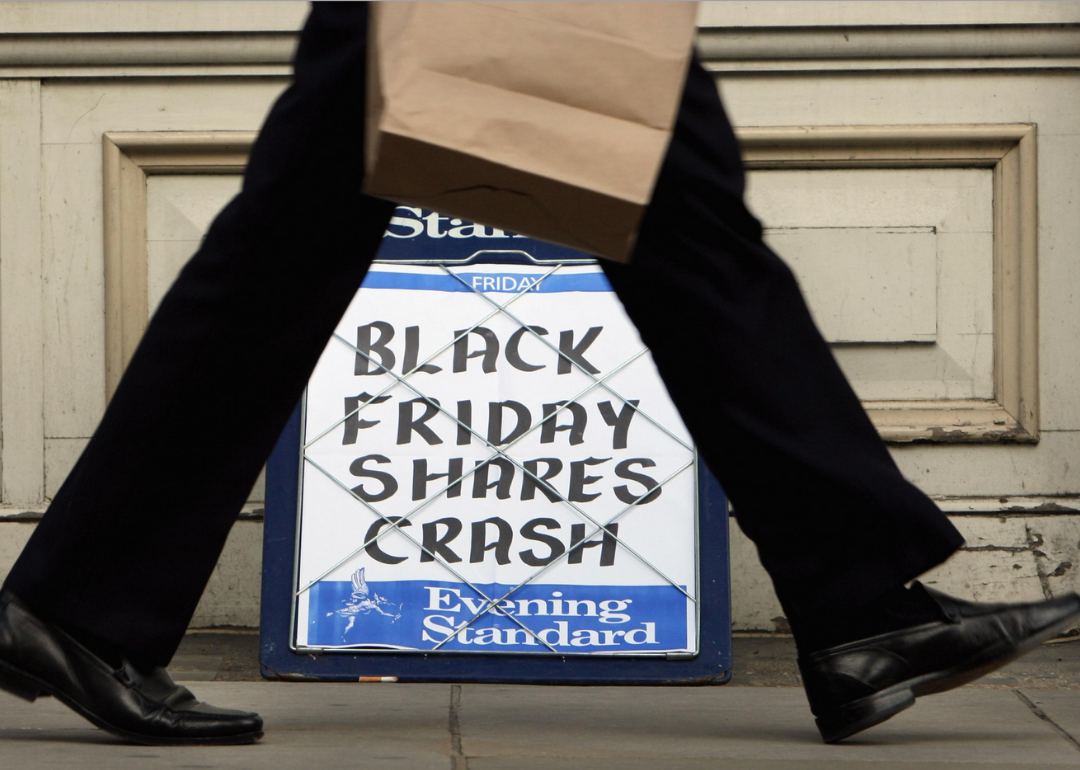 Iconic images from economic recessions in U.S. history
Cate Gillon // Getty Images
Iconic images from economic recessions in US history
America spent nearly one-quarter of the 20th century in some form of an economic recession. Some of these contractions are the natural result of the economy's ebbs and flows. Other times, as in the 2008 recession, an economic downturn is the result of external factors. Throughout the country's history, recessions have been caused by everything from global circumstances and environmental calamities to war and the dissolution of artificial "bubbles" created by speculation around industries such as real estate or technology.
In 2020, that circumstance is a public health emergency. COVID-19 has forced the planet to reckon with the stark reality of a pandemic grinding the global economy to a halt. As government officials and civilians around the world have worked to slow the spread of an airborne virus, businesses have been shuttered and stock markets have mirrored societal panic and fear. Harvard economist Kenneth S. Rogoff told the New York Times' Peter S. Goodman, "This is already shaping up as the deepest dive on record for the global economy for over 100 years. Everything depends on how long it lasts, but if this goes on for a long time, it's certainly going to be the mother of all financial crises."
One of the greatest weapons a person has in times of adversity is artistic expression. So it follows that some of the most iconic images in history are those that captured the anger, austerity, and hopelessness that human beings endure in times of financial crises. Even before the invention of the camera, artists used their talents to enshrine bank runs, protests, and political events surrounding destructive recessions.
These 31 photos chronicle some of the most trying times in the history of the American economy. Some profile despair, others show optimism and resilience, but every one of these images captures a moment in time when financial circumstances collided with everyday individuals. Read on for the stories behind these iconic images.