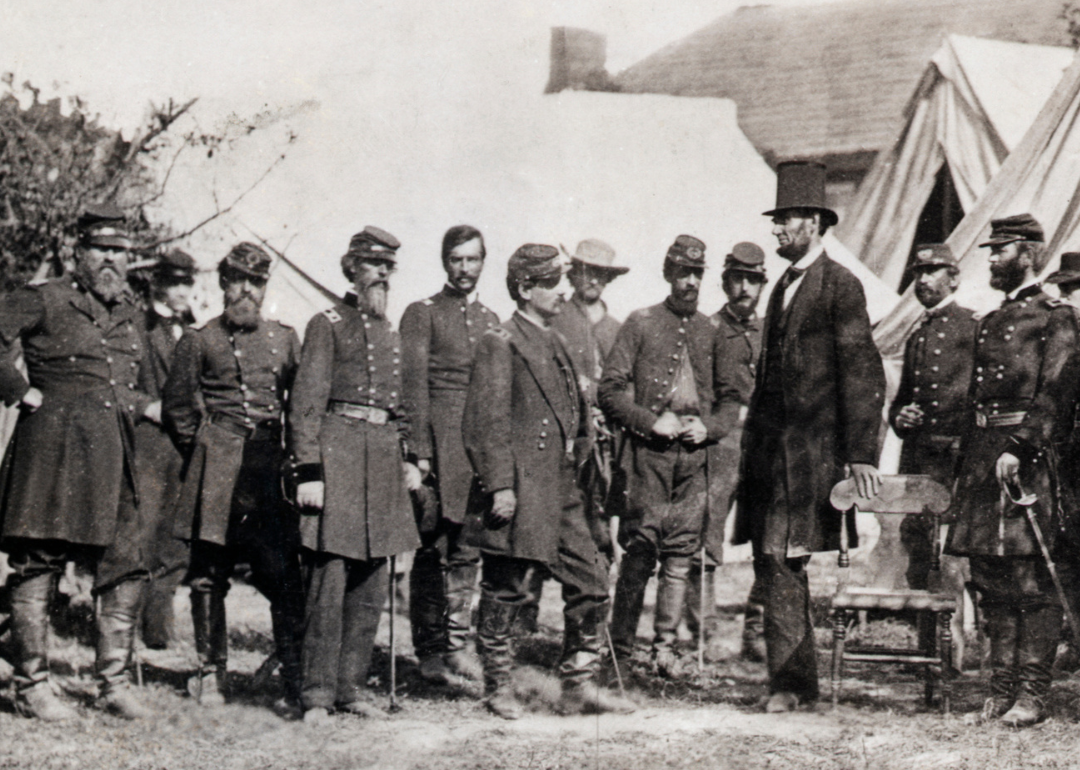 A timeline of the Civil War
A timeline of the Civil War
Throughout the early 1860s, the Northern and Southern states held sustained disagreements on several key issues, including economic policies, cultural values, the power and reach of the federal government, and slavery. The latter issue was of paramount concern for the Southern states, whose economy was highly dependent on agriculture, unlike the more industrialized states of the North.
A fracture point was reached in 1860 when Abraham Lincoln, an opponent of slavery, was elected to the presidency, spurring several state legislatures to openly debate an act of secession from the United States. The first to do so was South Carolina, which summoned a state convention in December 1860, shortly before Lincoln officially took office, where delegates voted to leave the Union. In short order, Mississippi, Florida, Alabama, Georgia, Louisiana, and Texas would follow.
In February 1861, representatives of these seven states met in Montgomery, Alabama, to draft the Confederate Constitution. Similar to the U.S. Constitution, the Confederate Constitution granted each state broader autonomy and made the practice of slavery a protected system. The delegates chose Jefferson Davis as provisional president of the newly formed Confederacy. The Constitution of Confederal States was officially adopted on March 11, 1861.
Federal forts in the seceding states were overtaken by Confederate troops when Lincoln's predecessor, James Buchanan Jr., refused to cede the garrisons to the South. Troops loyal to the Confederacy repulsed a ship back to New York when it tried to deliver supplies at Fort Sumter, South Carolina.
On March 4, 1861, Lincoln's inauguration took place. Despite being known as an abolitionist, in his speech, Lincoln stated he had no plans to end slavery where it already existed. He also affirmed that he would not accept secession from any state and wished to resolve the crisis that began after his electoral victory without warfare. His hopes lasted a little over a month before, on April 12, the nation was thrust into one of the bloodiest military conflicts in U.S. history.
More than 150 years later, the Civil War continues to fascinate readers with a taste for historic minutiae. Stacker compiled a timeline of the war using various historical and academic sources.