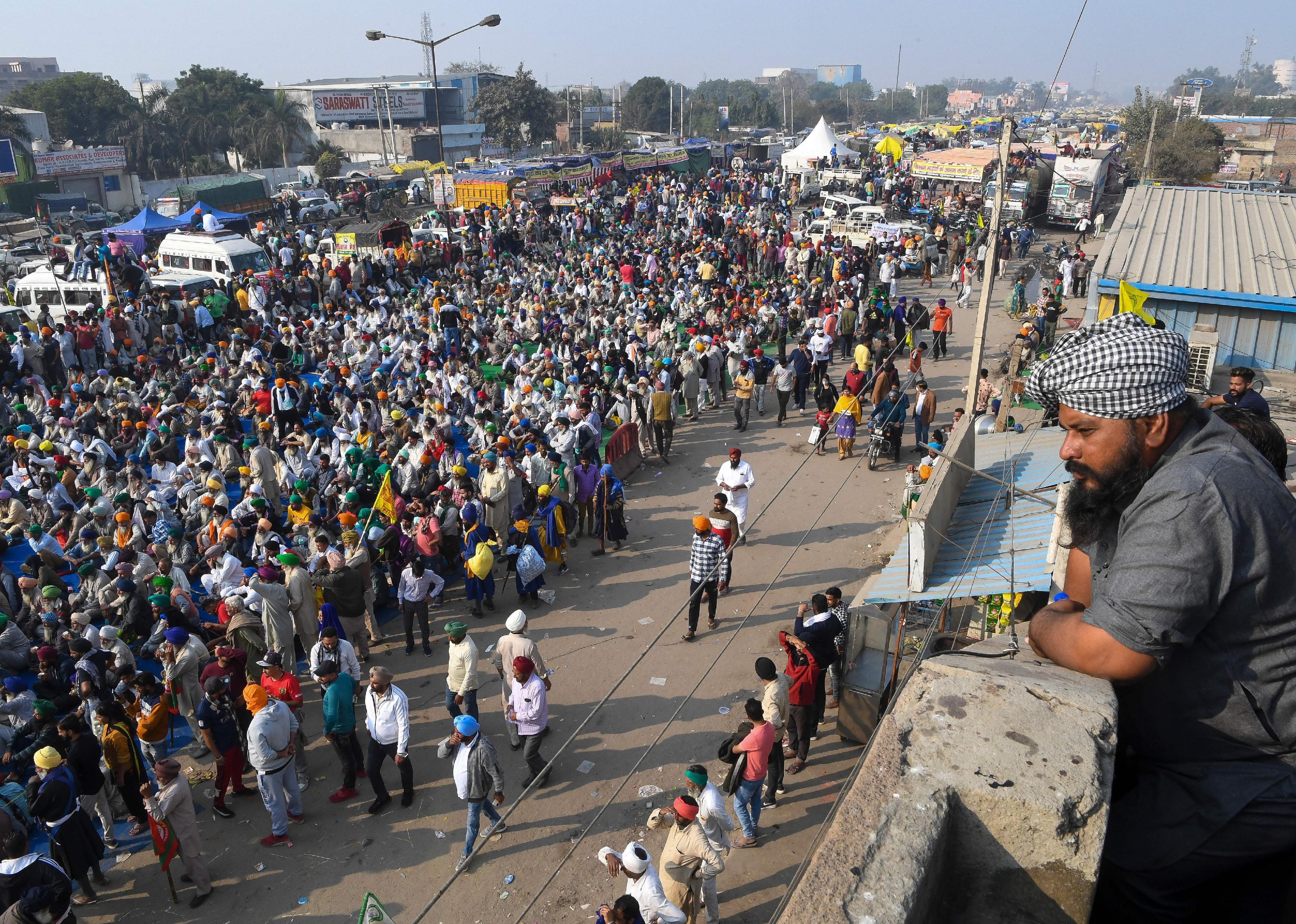 A timeline of farmers' protests in India
PRAKASH SINGH // Getty Images
A timeline of farmers' protests in India
In its most basic form, a protest is a statement or action that expresses disapproval or objection of someone or something. Almost as old as humanity itself, protesting, both violently and peacefully, has a long history.
One of the first widely-reported protests happened in 1215 when English peasants and barons revolted against King John's absolute power that stripped them of their individual rights and forced him to sign the Magna Carta. Since then, groups have forced change on issues ranging from religious (Martin Luther's 95 theses) to political (the Boston Tea Party and the suffragette movements) to racial (the civil rights movement) to quality of life (the Miners' Strike).
Earlier this summer, the world's eyes were drawn to America when George Floyd's wrongful death at the hands of police prompted Black Lives Matter protests. At its peak, over half a million protestors took to the streets in 550 places across the country, potentially making it the largest movement in the country's history. Today, the world is watching even bigger protests, which may be the largest in human history, take place in India.
Since August, an estimated 200 million people in India have participated in protests against new laws that would negatively affect farmers, who make up a massive percentage of the country's workforce. Although the massive revolt has been dominating life in India and headlines throughout the rest of Asia, very few outside of that bubble are aware of what's been going on, the importance of the protest, and the context that has led to the enormous event.
Stacker has put together a timeline of the farmers' protests in India, using information compiled from news and government sources. The following slides give an overview of the events that have led up to the ongoing protests, as well as some of the key moments of the demonstrations thus far.