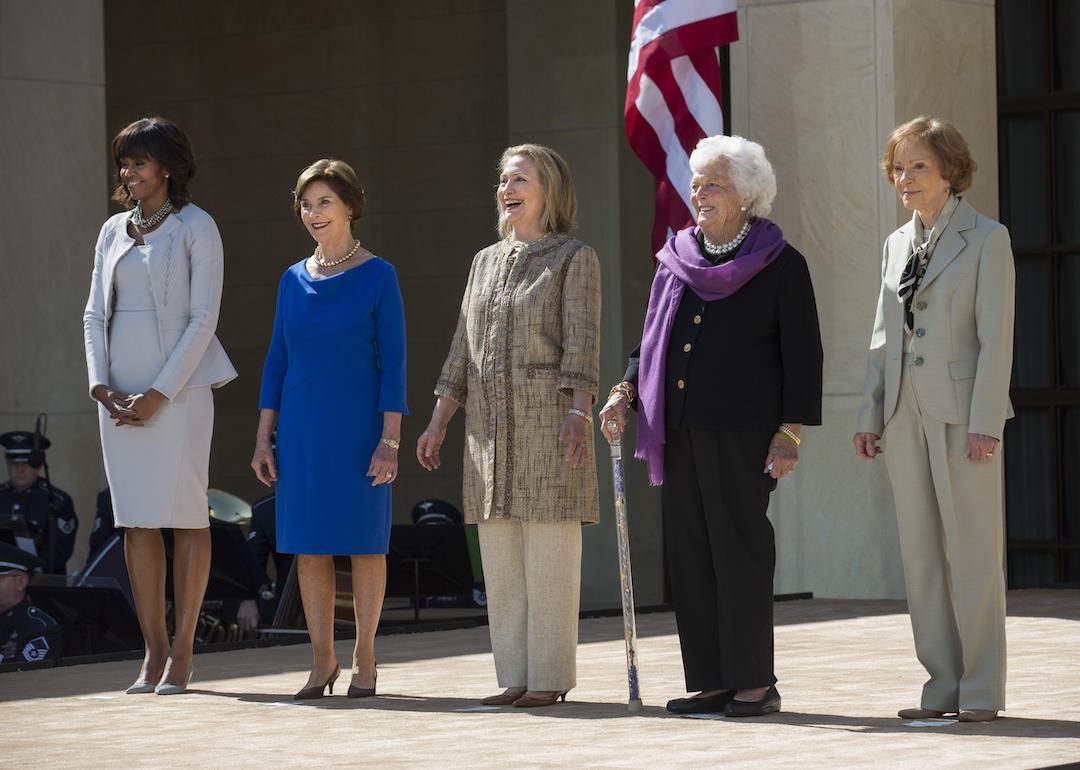 Where US first ladies went to college
Brooks Kraft LLC/Corbis via Getty Images
Where US first ladies went to college
Harvard. Princeton. Yale. These elite alma maters ooze a sense of ambitious intellect—and yet several women alumni who went on to become residents at the White House are remembered more for their fashion sense, flair for interior design, or holiday decorating.
Despite the fact they are unelected officials, the wives of American presidents wield enormous power over public opinion. They can influence their husbands' image  (Al and Tupper Gore's kiss), seemingly provide profound insights into a president's thinking (Melania Trump's jacket), and hold a whole nation together by their grace during a tragedy (Jackie Kennedy). Yet ultimately, the role of first lady can be reductive for women who, in many cases, had lives—and, increasingly often—careers of their own that were tabled during their husbands' terms.
To illustrate the depth of American first ladies, Stacker researched where each went to college, what they advocated for, and their passions and skills. The forthcoming list reveals a striking lack of diversity in the nation's highest office, and oftentimes of opportunity—and a window into how far we have come and have yet to go.
Throughout American history, just two U.S. presidents were elected while unmarried. James Buchanan, the 15th president, served his 1857 to 1861 term as a single man, while Grover Cleveland—the only president to serve two non-consecutive terms—was elected in 1885 while single. He got married the following year in the White House. In 2012, Fred Karger became the first openly gay, major-party presidential candidate. Vice President Kamala Harris' husband, Doug Emhoff, is the first-ever second gentleman.
You may also like: Women who broke barriers throughout military history