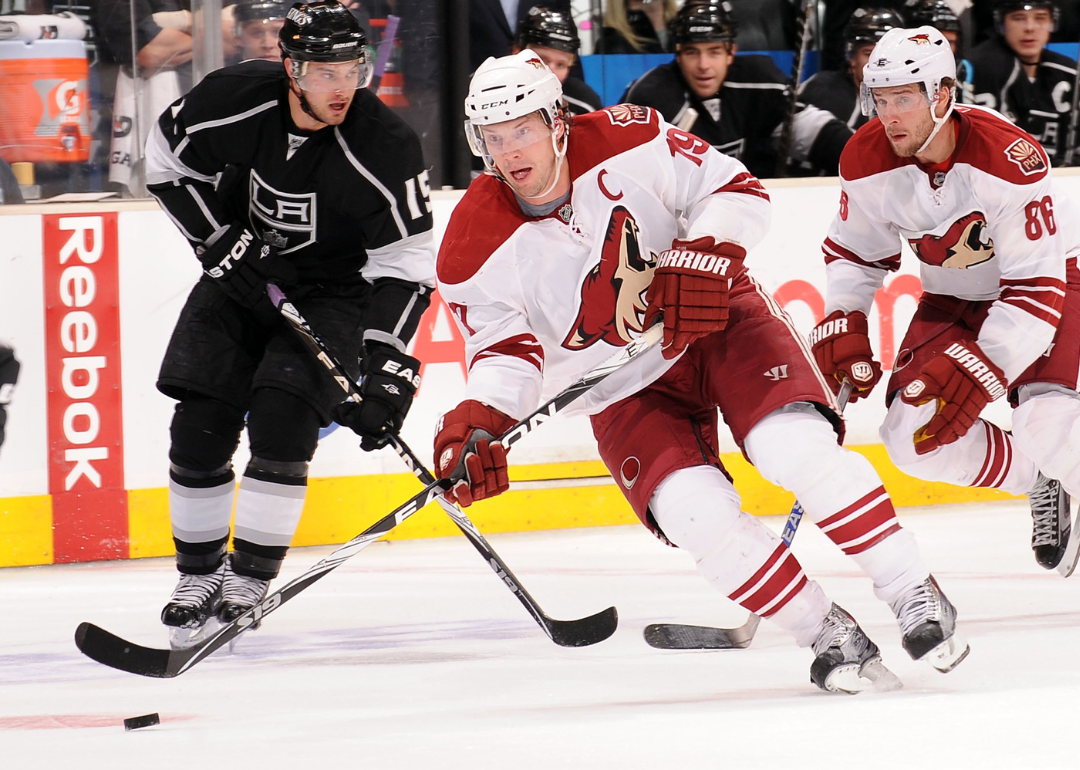 The NHL's Coyotes are going to have historic attendance lows this season—here's how bad it will be
Noah Graham/NHLI via Getty Images
The NHL's Coyotes are going to have historic attendance lows this season—here's how bad it will be
If it wasn't for tardy payments, the Arizona Coyotes might not have needed to move at all.
In December 2021, ESPN reported that the Phoenix metropolitan area's National Hockey League franchise had failed to make $1.3 million worth of tax payments and unpaid venue charges for its home arena, Gila River Arena, which the city of Glendale owns. Frustrated by a track record of unpaid bills, the city chose not to renew its contract with the team.
The decision rendered the Coyotes homeless. A second major league arena does exist in the Phoenix area: the Footprint Center, home to the Phoenix Suns of the National Basketball Association. However, the Suns were allegedly lukewarm to sharing space full-time with a hockey team.
So the Coyotes had to look elsewhere. The team struck a multiyear deal to play at Mullett Arena, the home barn for Arizona State University's hockey program.
On the surface, Mullett Arena, named so for a long-time university donor, seems potentially enticing. Located on the north end of the Arizona State campus, the $134 million building is brand new. Mullett Arena comes with a catch, however: It only has seats for 5,000 fans.
A capacity of 5,000 may be plenty for a college hockey team. But for an NHL team, the size is minuscule. Per a Stacker analysis, the 31 NHL arenas (Mullett Arena aside) hold an average arena capacity of 18,339. The Arizona Coyotes will be playing in an arena a fraction that size this season.
In addition, the Coyotes will likely put up historically modest attendance figures with such a small arena. To uncover just how low, Stacker analyzed various statistics related to the Arizona Coyotes' upcoming season using data from HockeyDB.com and other sports data websites. Our findings lie ahead.