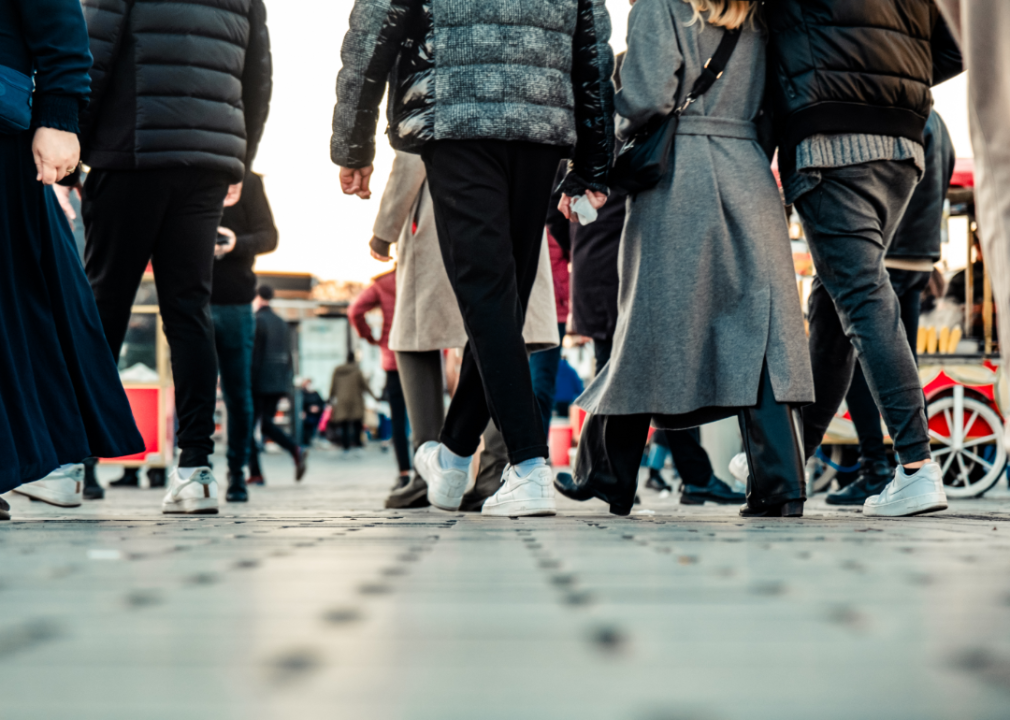 Counties with the highest unemployment in Idaho
Counties with the highest unemployment in Idaho
While significantly lower than the alarming pandemic peak of 14.7% experienced in April 2020, unemployment rates remain a subject of concern, though experts' views on a potential recession are mixed. The last economic recession—the Great Recession of 2007-2009—sent rates up to 10% as of October 2009. It was not until the spring of 2019 that unemployment finally went down to the same level it sits at now.
As of May 2023, national unemployment is at 3.4%, with little change from April. Seasonally adjusted unemployment rates by state demonstrate a rather sizable spectrum, ranging from just 1.9% in South Dakota to 5.4% in Nevada.
Stacker compiled a list of counties with the highest unemployment rates in Idaho using Bureau of Labor Statistics data. Counties are ranked by their preliminary unemployment rate in May 2023, with initial ties broken by the number of unemployed people within that county, though some ties may remain. County-level unemployment rates are not seasonally adjusted.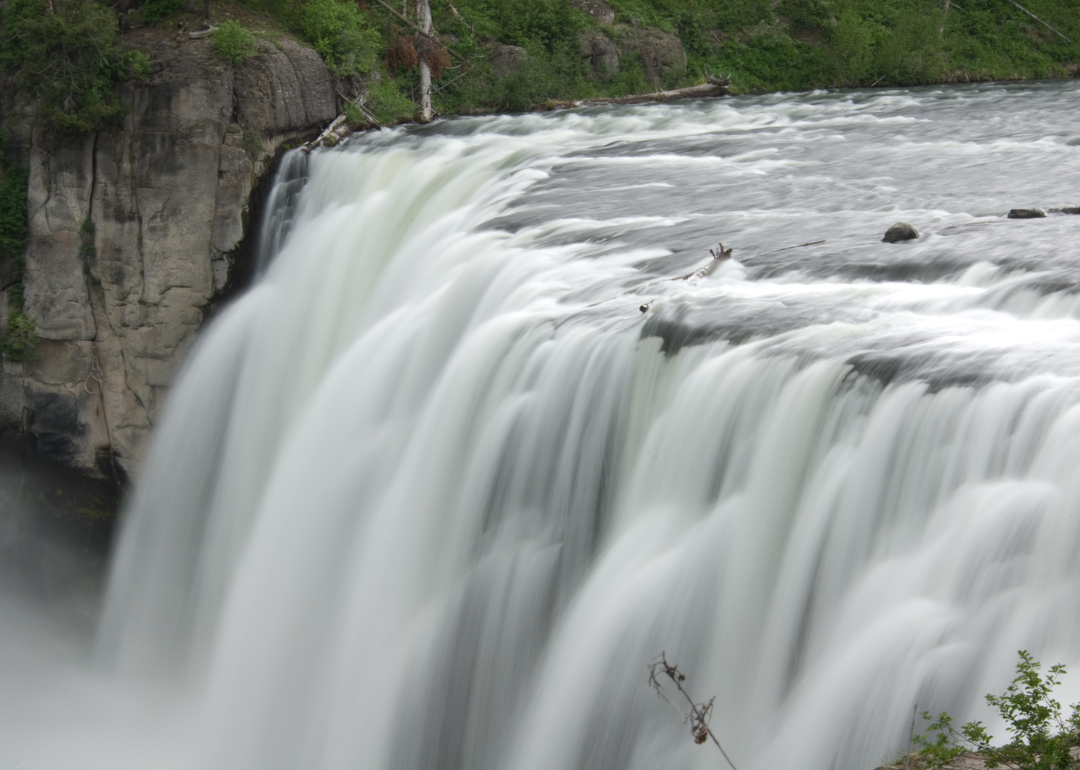 1 / 44
#44. Madison County
- May unemployment rate (preliminary): 1.9%
--- 1-month change: Up 0.1 percentage points
--- 1-year change: Up 0.3 percentage points
- Total labor force: 24,392 people (453 unemployed)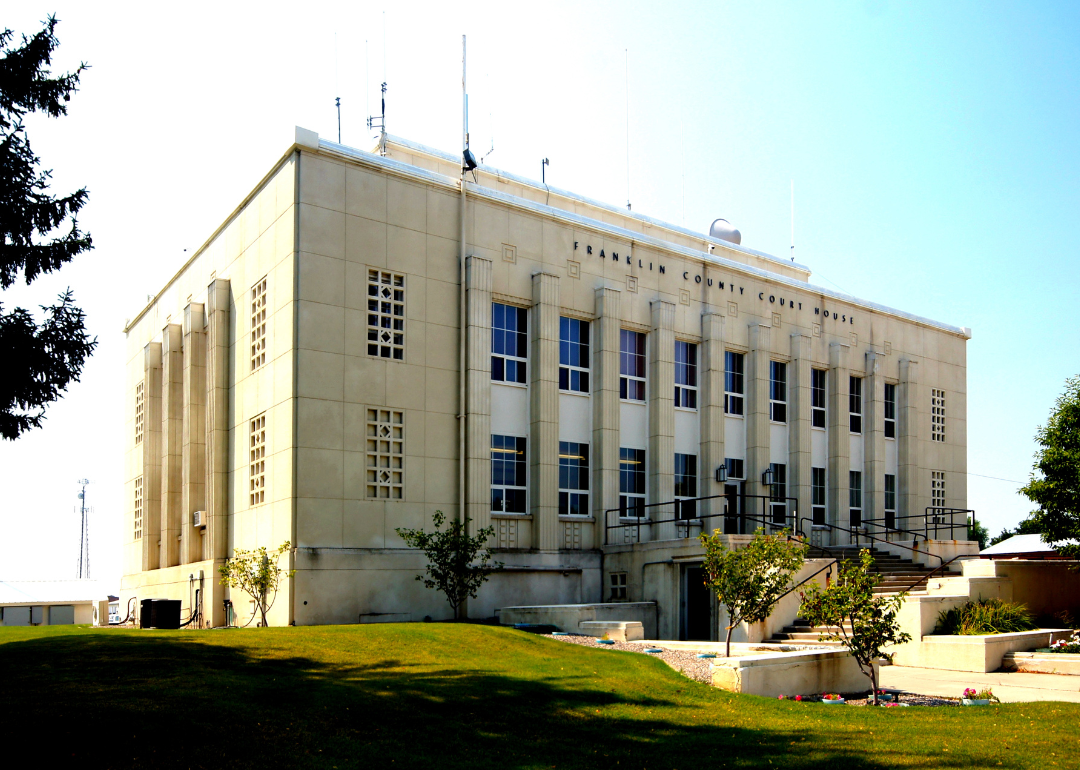 2 / 44
#43. Franklin County
- May unemployment rate (preliminary): 2%
--- 1-month change: No change
--- 1-year change: Up 0.2 percentage points
- Total labor force: 7,831 people (160 unemployed)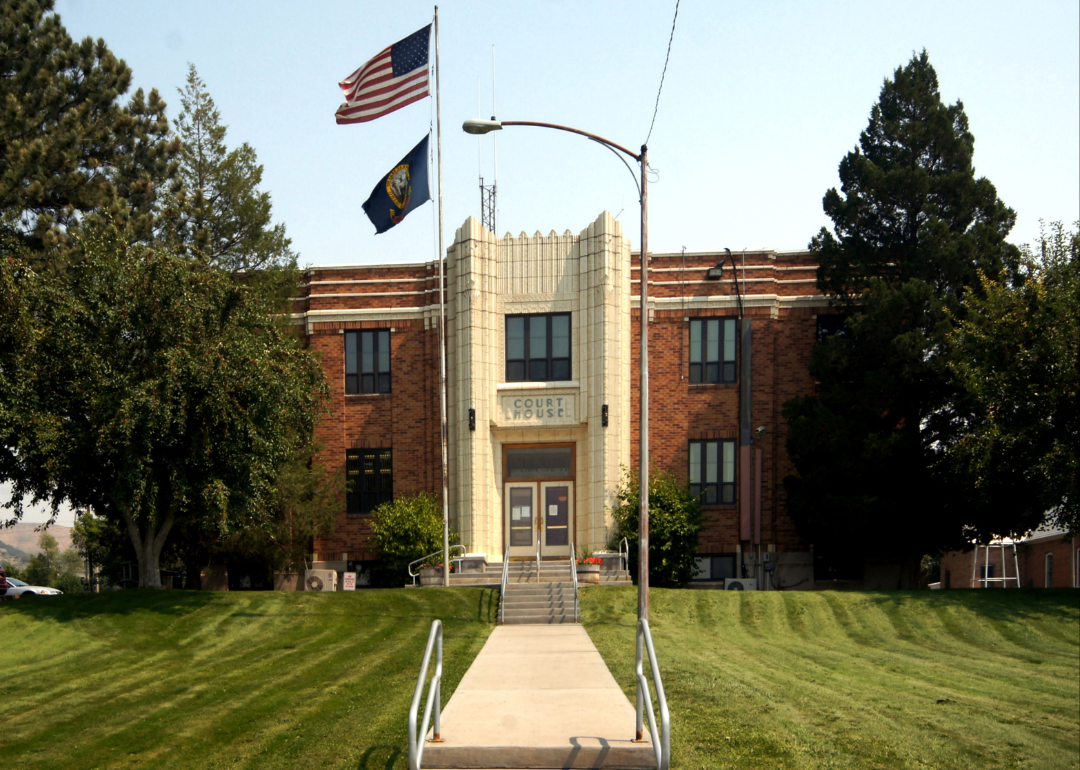 3 / 44
#42. Oneida County
- May unemployment rate (preliminary): 2.1%
--- 1-month change: Down 0.1 percentage points
--- 1-year change: Up 0.4 percentage points
- Total labor force: 2,699 people (58 unemployed)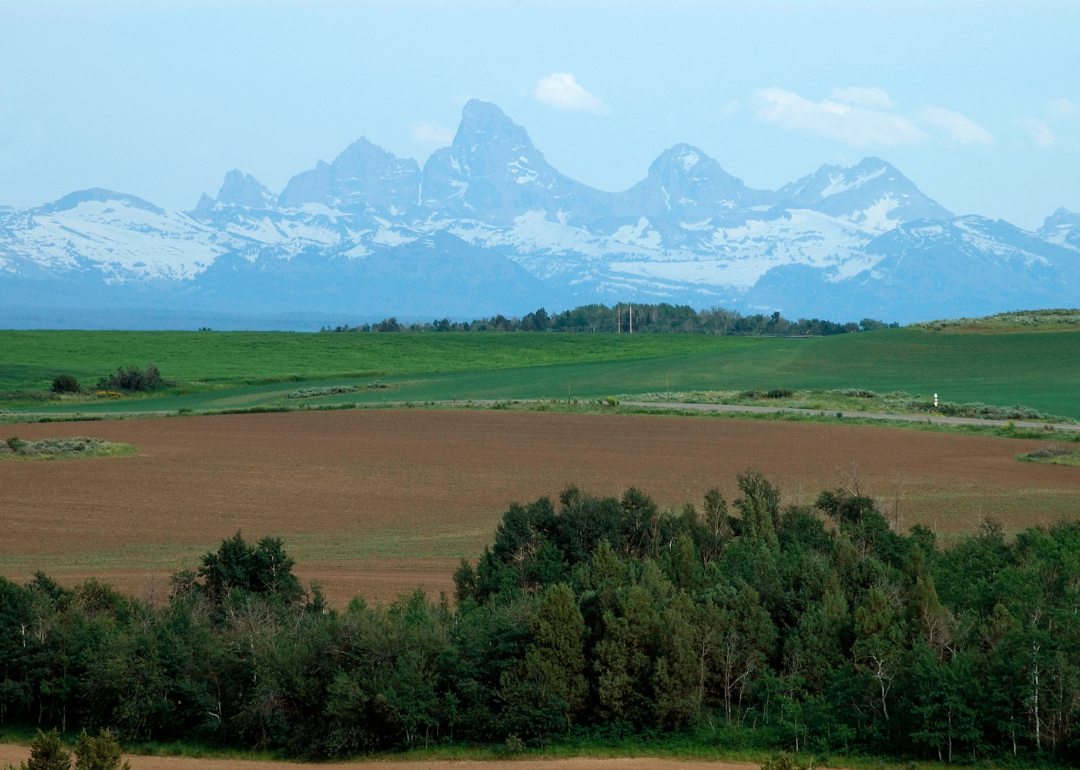 4 / 44
#41. Fremont County
- May unemployment rate (preliminary): 2.2%
--- 1-month change: Down 0.2 percentage points
--- 1-year change: Up 0.1 percentage points
- Total labor force: 8,141 people (181 unemployed)
5 / 44
#40. Cassia County
- May unemployment rate (preliminary): 2.2%
--- 1-month change: Up 0.1 percentage points
--- 1-year change: Down 0.1 percentage points
- Total labor force: 13,032 people (293 unemployed)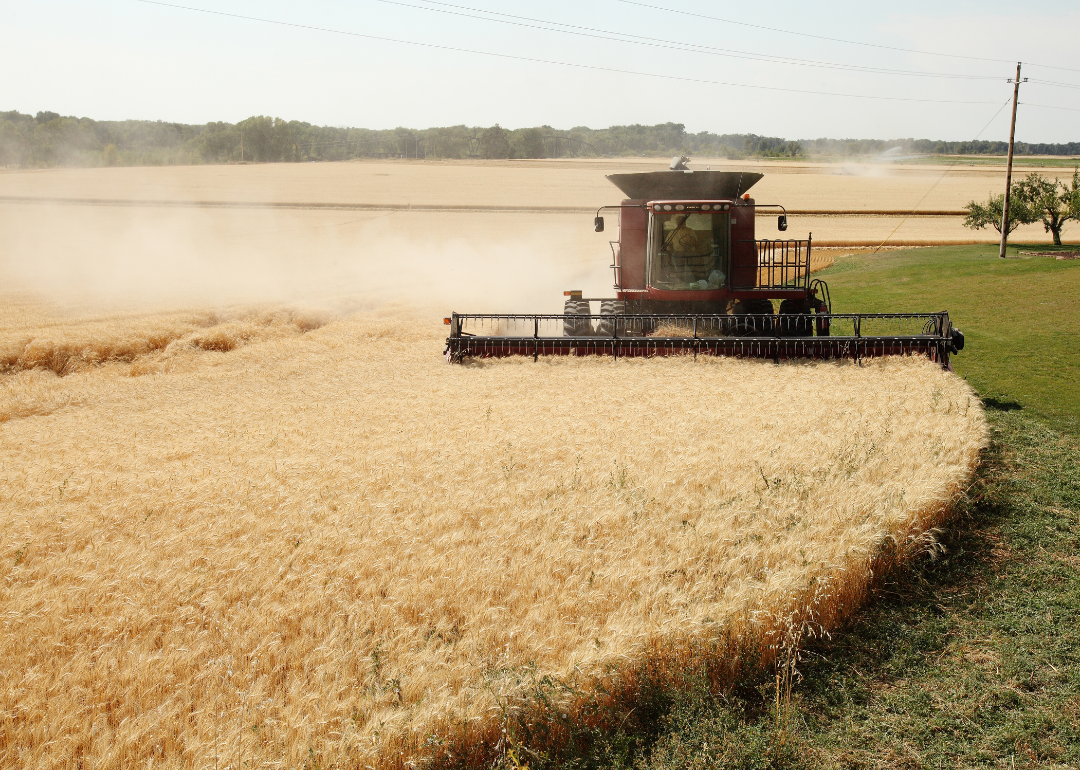 6 / 44
#39. Jefferson County
- May unemployment rate (preliminary): 2.2%
--- 1-month change: Up 0.1 percentage points
--- 1-year change: Up 0.4 percentage points
- Total labor force: 16,163 people (351 unemployed)
7 / 44
#38. Camas County
- May unemployment rate (preliminary): 2.3%
--- 1-month change: Up 0.3 percentage points
--- 1-year change: Up 0.2 percentage points
- Total labor force: 747 people (17 unemployed)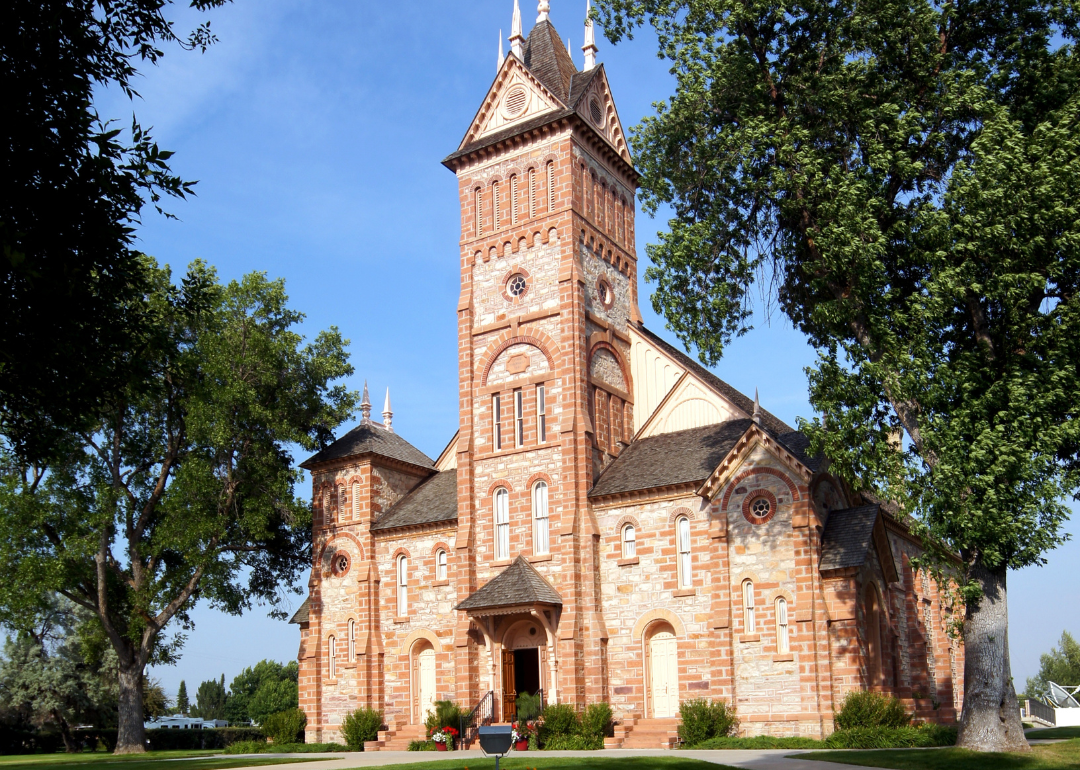 8 / 44
#37. Bear Lake County
- May unemployment rate (preliminary): 2.3%
--- 1-month change: Down 0.1 percentage points
--- 1-year change: Down 0.2 percentage points
- Total labor force: 3,035 people (71 unemployed)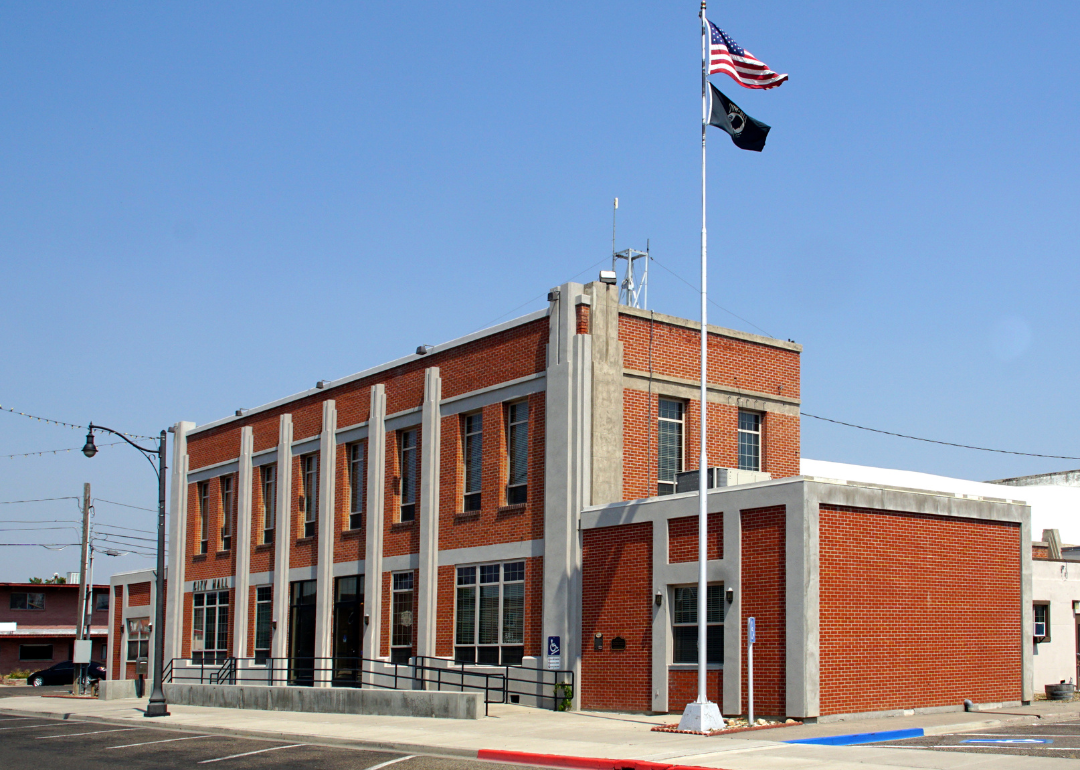 9 / 44
#36. Minidoka County
- May unemployment rate (preliminary): 2.3%
--- 1-month change: Up 0.1 percentage points
--- 1-year change: Up 0.1 percentage points
- Total labor force: 12,512 people (288 unemployed)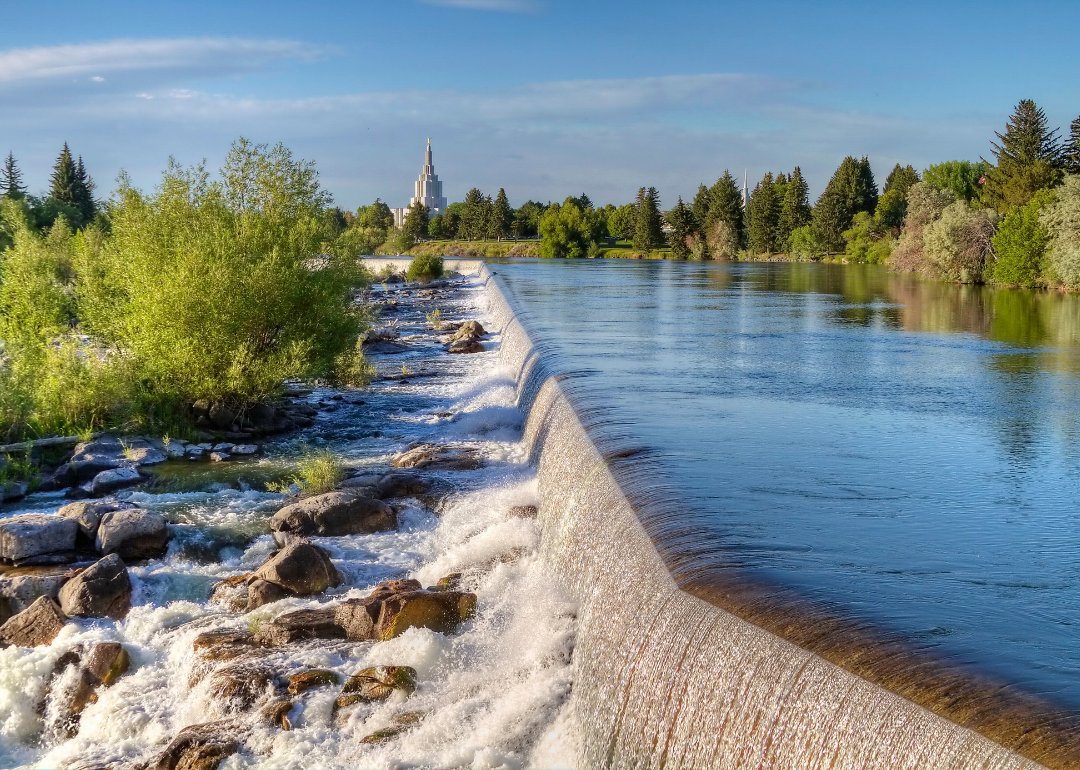 10 / 44
#35. Bonneville County
- May unemployment rate (preliminary): 2.3%
--- 1-month change: Up 0.1 percentage points
--- 1-year change: Up 0.3 percentage points
- Total labor force: 64,759 people (1,513 unemployed)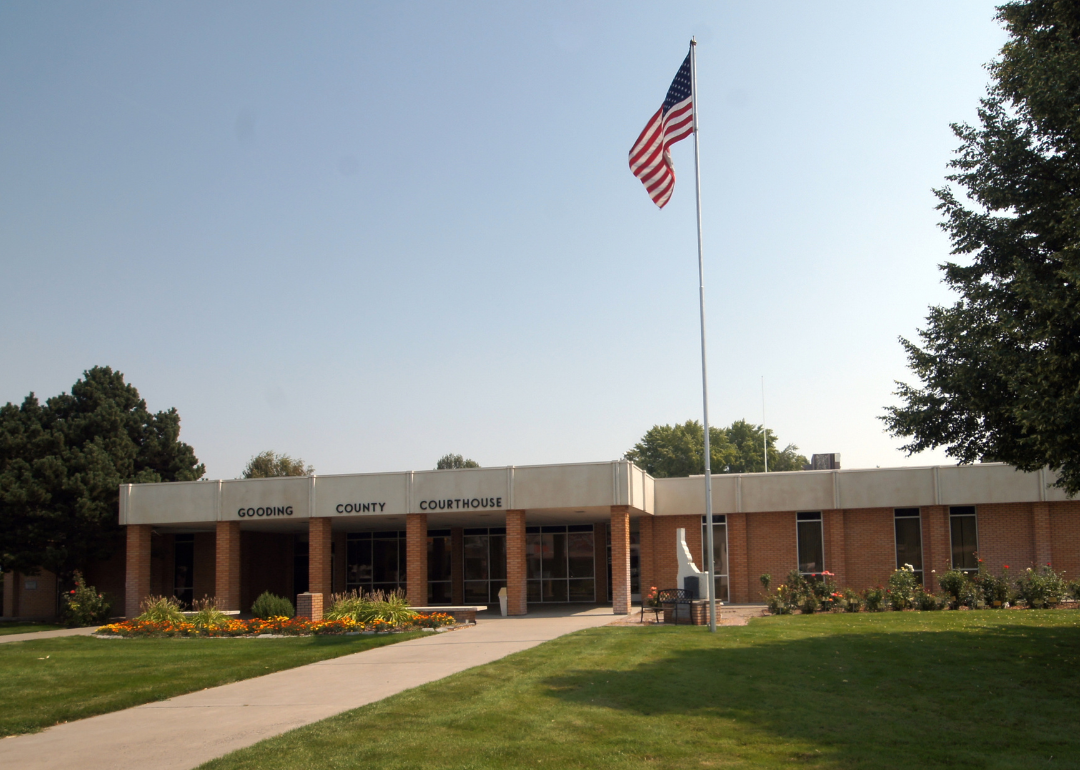 11 / 44
#34. Gooding County
- May unemployment rate (preliminary): 2.4%
--- 1-month change: No change
--- 1-year change: Up 0.3 percentage points
- Total labor force: 8,661 people (207 unemployed)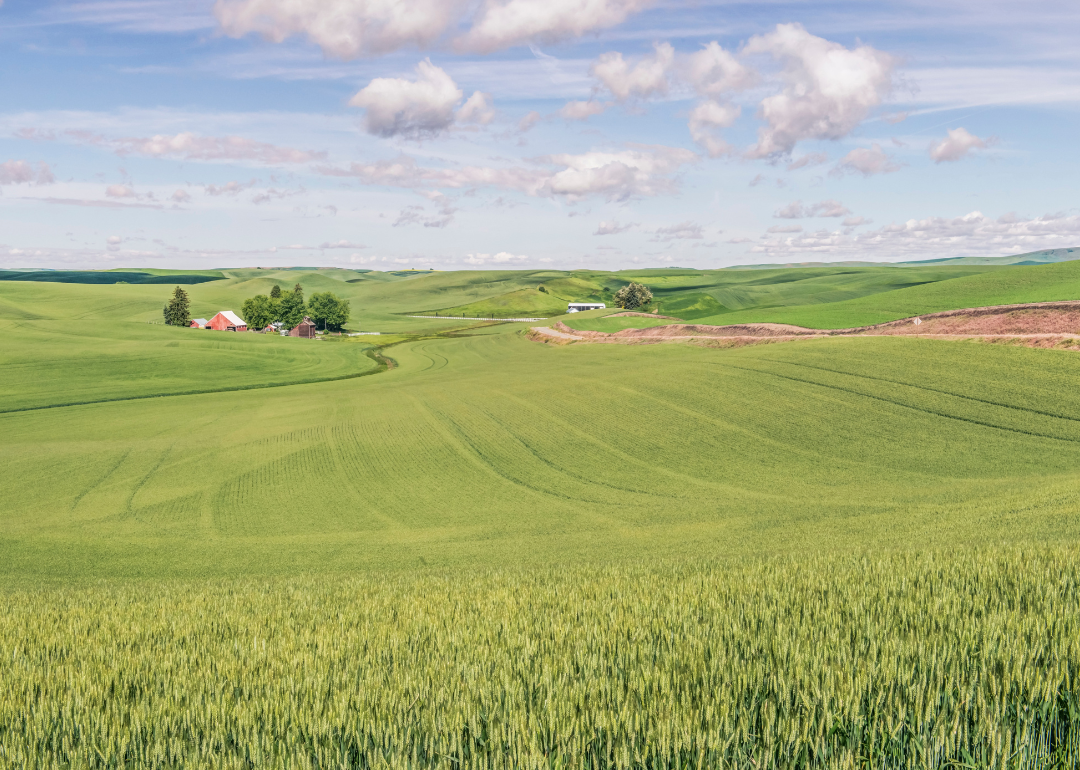 12 / 44
Danita Delimont // Shutterstock
#33. Latah County
- May unemployment rate (preliminary): 2.4%
--- 1-month change: Up 0.2 percentage points
--- 1-year change: Up 0.1 percentage points
- Total labor force: 21,102 people (496 unemployed)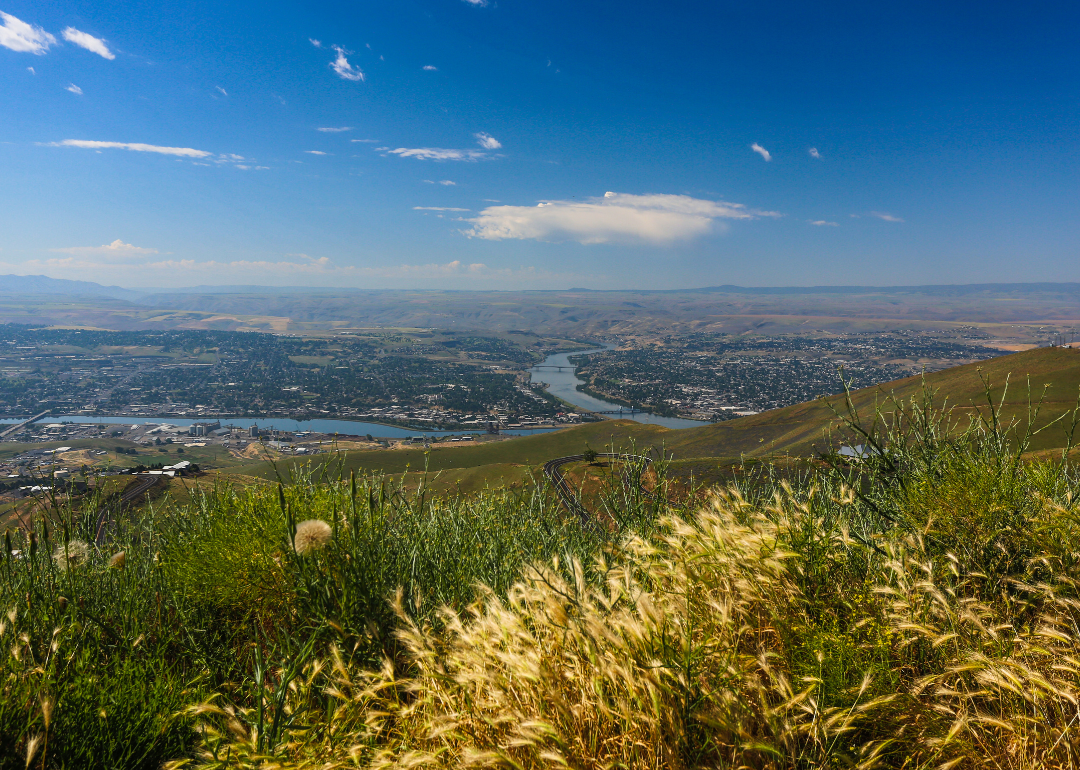 13 / 44
#32. Nez Perce County
- May unemployment rate (preliminary): 2.4%
--- 1-month change: Up 0.1 percentage points
--- 1-year change: Up 0.2 percentage points
- Total labor force: 21,742 people (521 unemployed)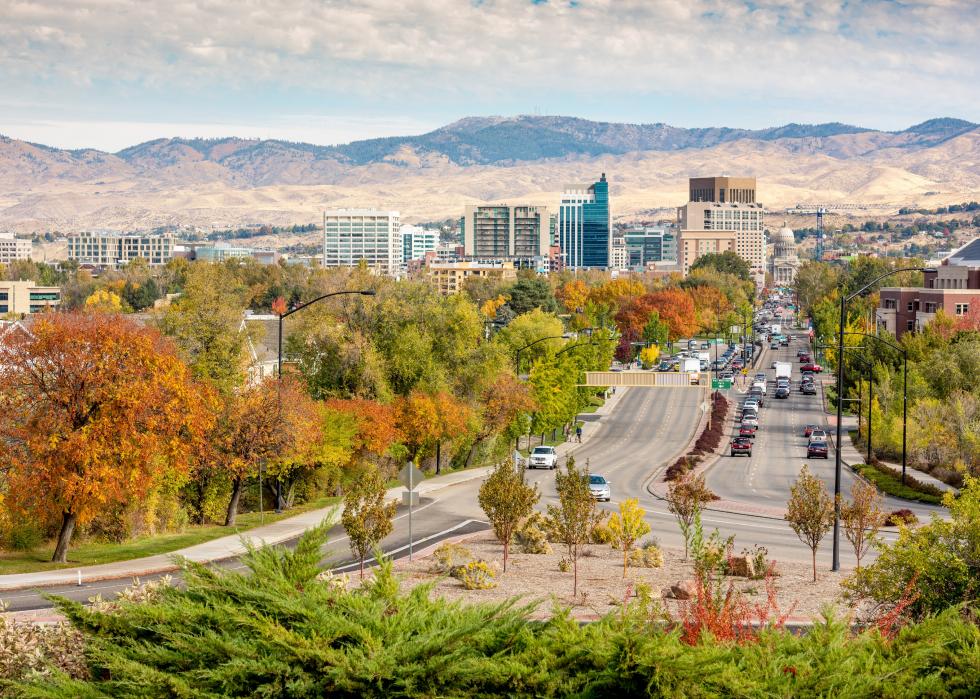 14 / 44
Charles Knowles // Shutterstock
#31. Ada County
- May unemployment rate (preliminary): 2.4%
--- 1-month change: Up 0.2 percentage points
--- 1-year change: Up 0.4 percentage points
- Total labor force: 282,613 people (6,866 unemployed)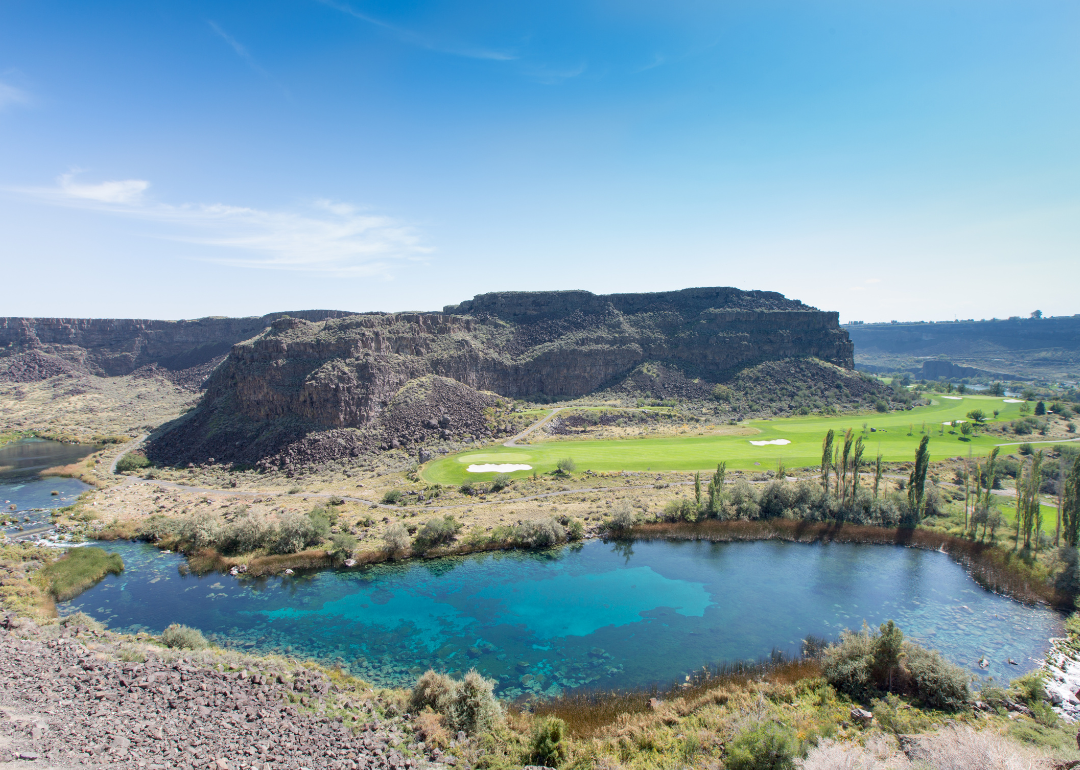 15 / 44
#30. Jerome County
- May unemployment rate (preliminary): 2.5%
--- 1-month change: No change
--- 1-year change: Up 0.3 percentage points
- Total labor force: 12,086 people (306 unemployed)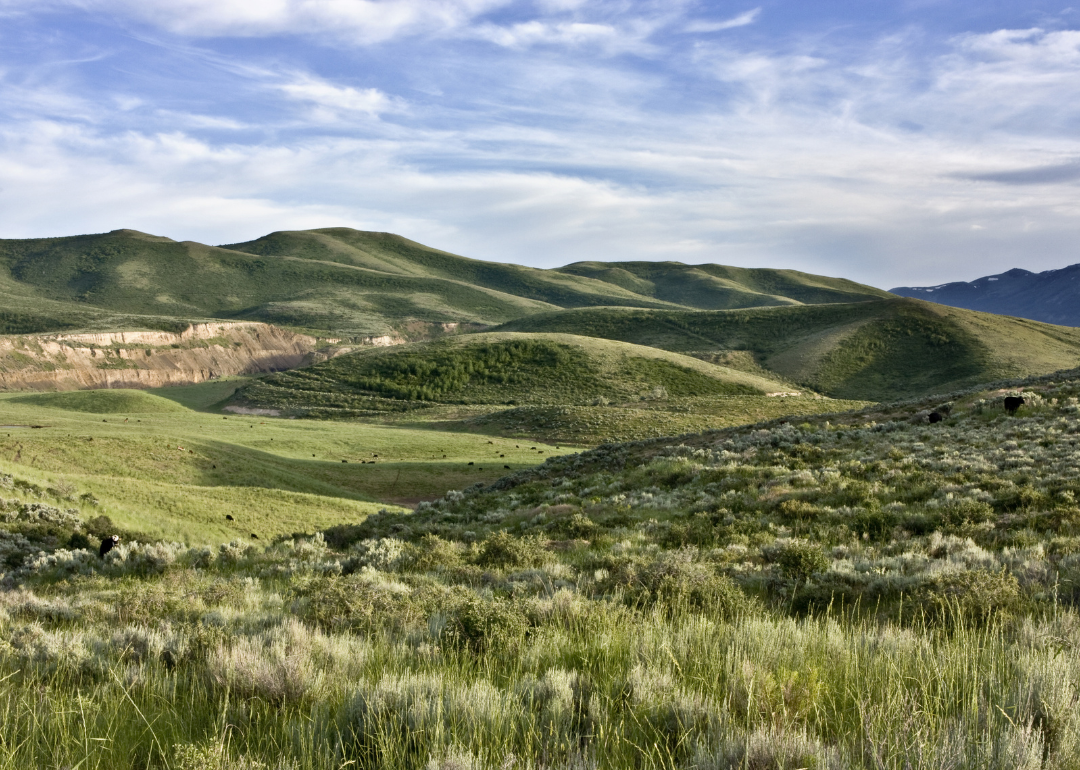 16 / 44
Tucker James // Shutterstock
#29. Bingham County
- May unemployment rate (preliminary): 2.5%
--- 1-month change: Up 0.2 percentage points
--- 1-year change: Up 0.3 percentage points
- Total labor force: 24,589 people (622 unemployed)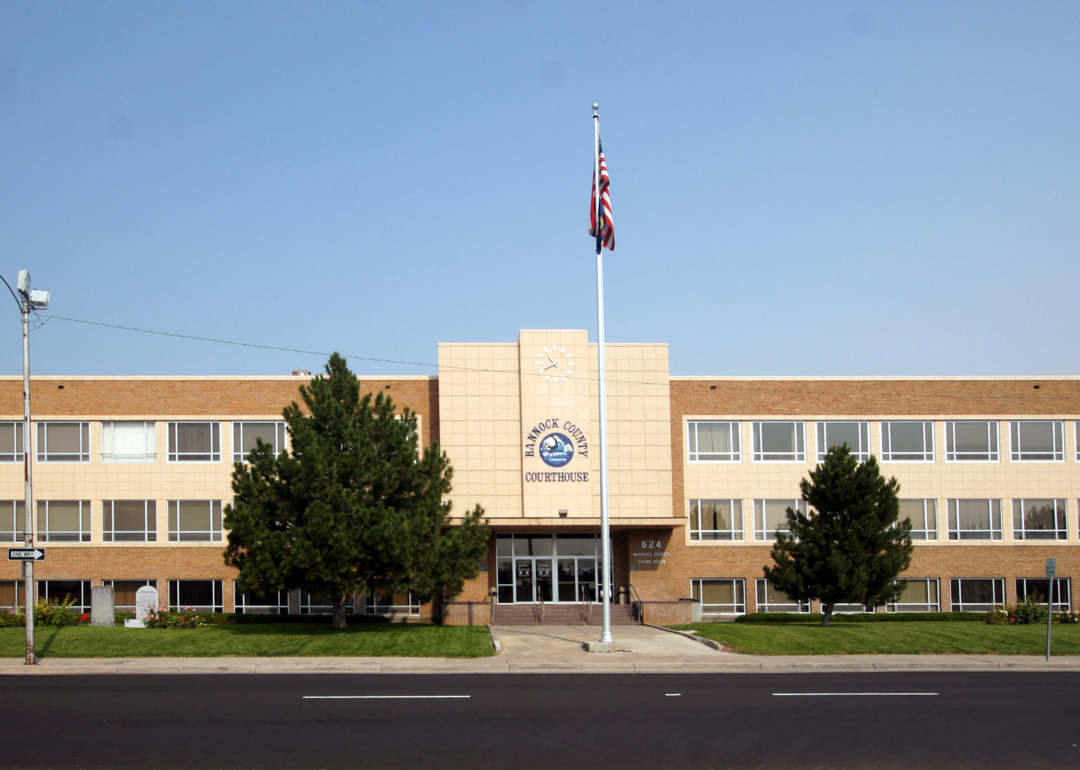 17 / 44
#28. Bannock County
- May unemployment rate (preliminary): 2.5%
--- 1-month change: Up 0.2 percentage points
--- 1-year change: Up 0.1 percentage points
- Total labor force: 45,388 people (1,145 unemployed)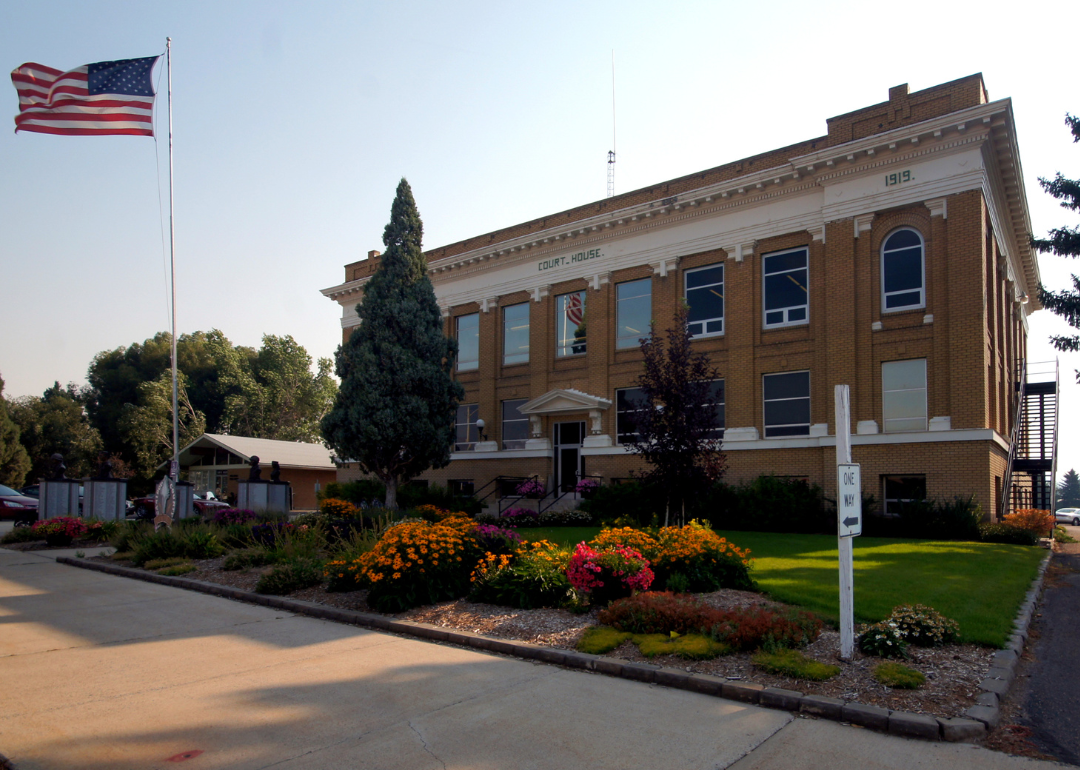 18 / 44
#27. Caribou County
- May unemployment rate (preliminary): 2.7%
--- 1-month change: Down 0.1 percentage points
--- 1-year change: Up 0.3 percentage points
- Total labor force: 4,340 people (116 unemployed)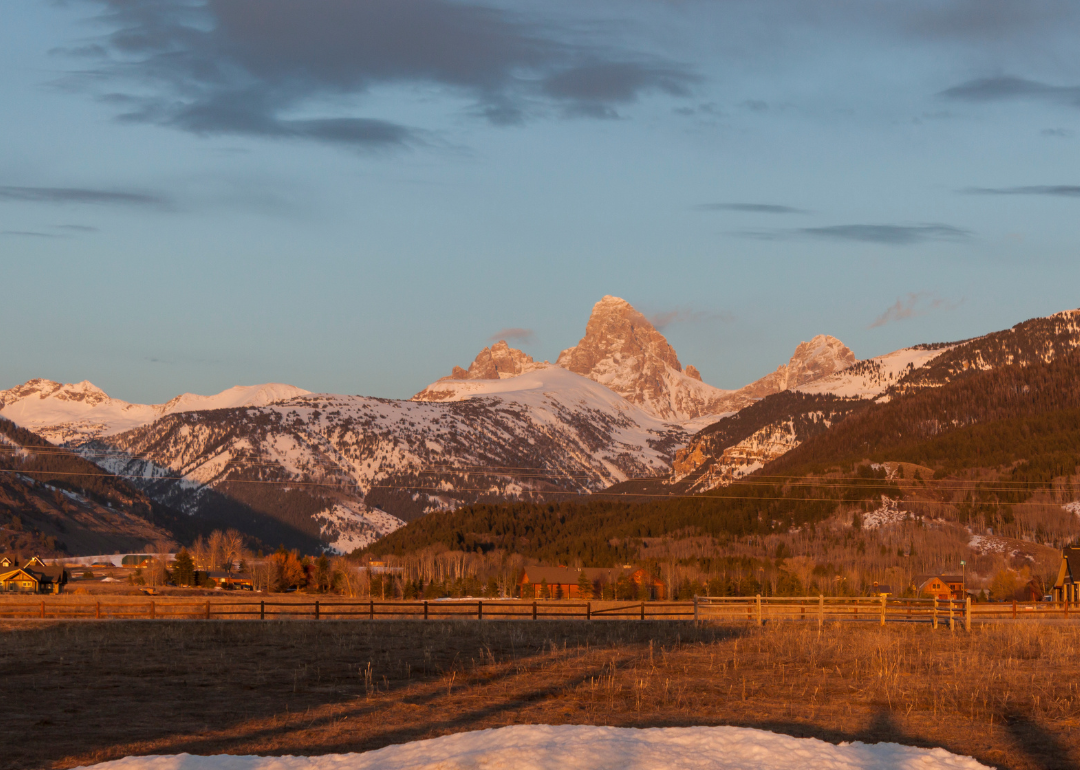 19 / 44
#26. Teton County
- May unemployment rate (preliminary): 2.7%
--- 1-month change: Up 0.5 percentage points
--- 1-year change: No change
- Total labor force: 7,908 people (213 unemployed)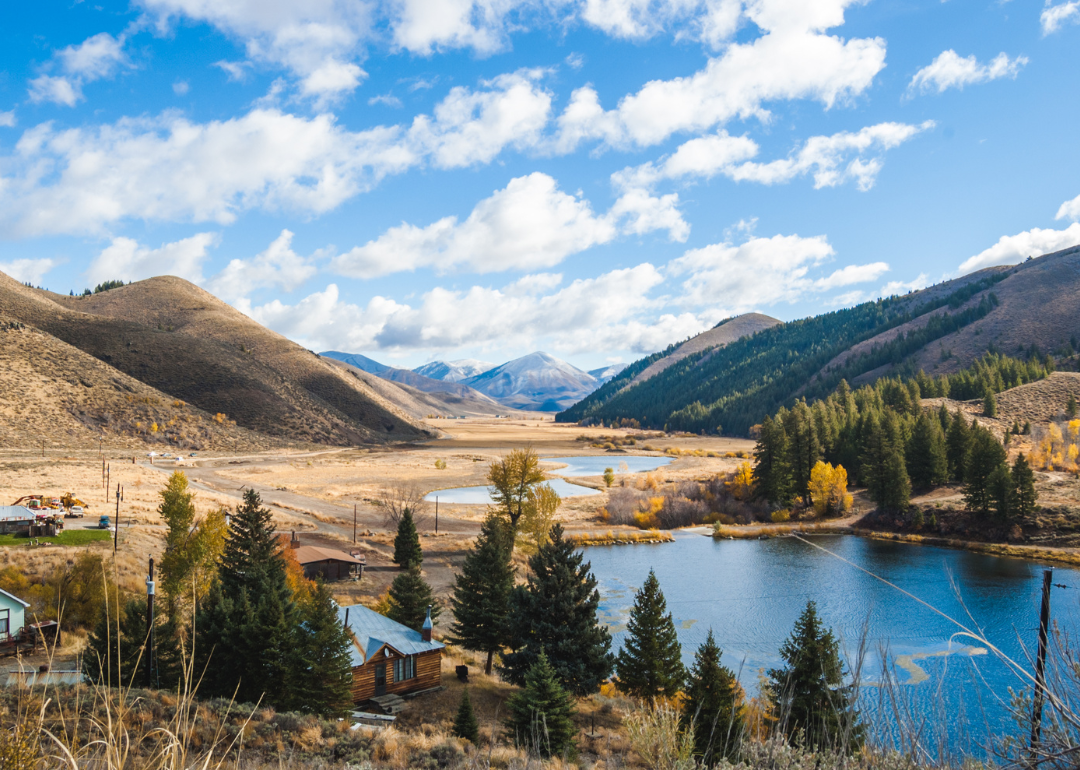 20 / 44
#25. Blaine County
- May unemployment rate (preliminary): 2.7%
--- 1-month change: Up 0.2 percentage points
--- 1-year change: Up 0.4 percentage points
- Total labor force: 13,040 people (354 unemployed)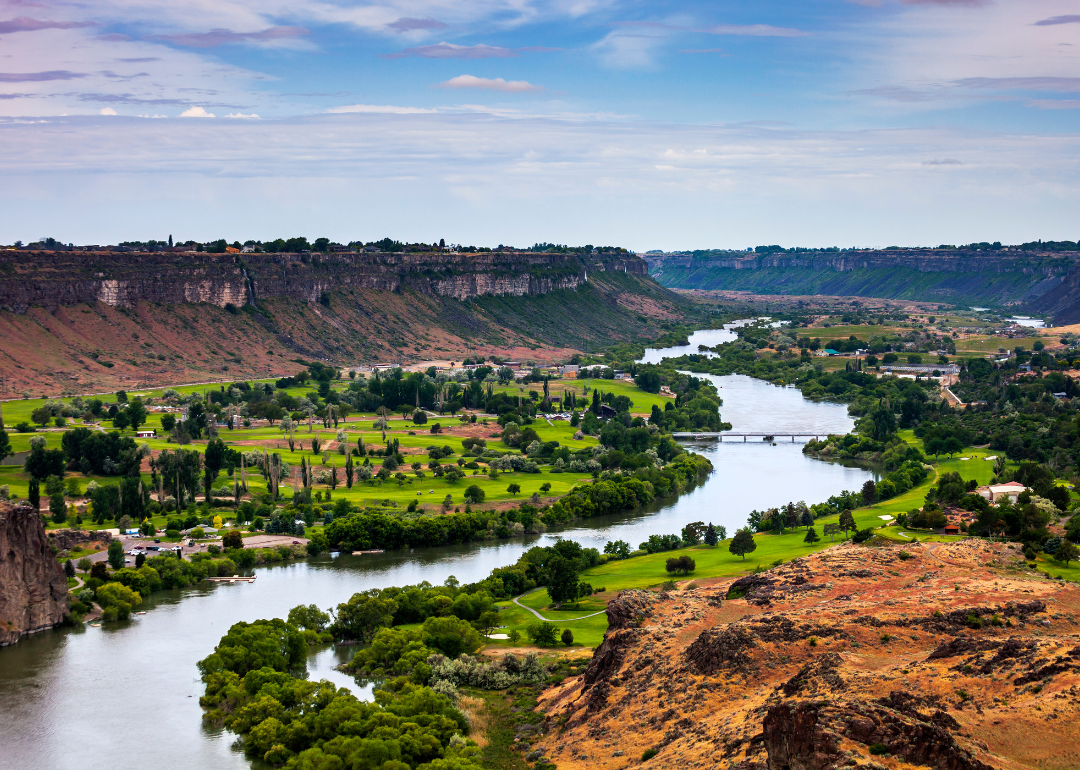 21 / 44
#24. Twin Falls County
- May unemployment rate (preliminary): 2.7%
--- 1-month change: Up 0.1 percentage points
--- 1-year change: Up 0.4 percentage points
- Total labor force: 44,099 people (1,210 unemployed)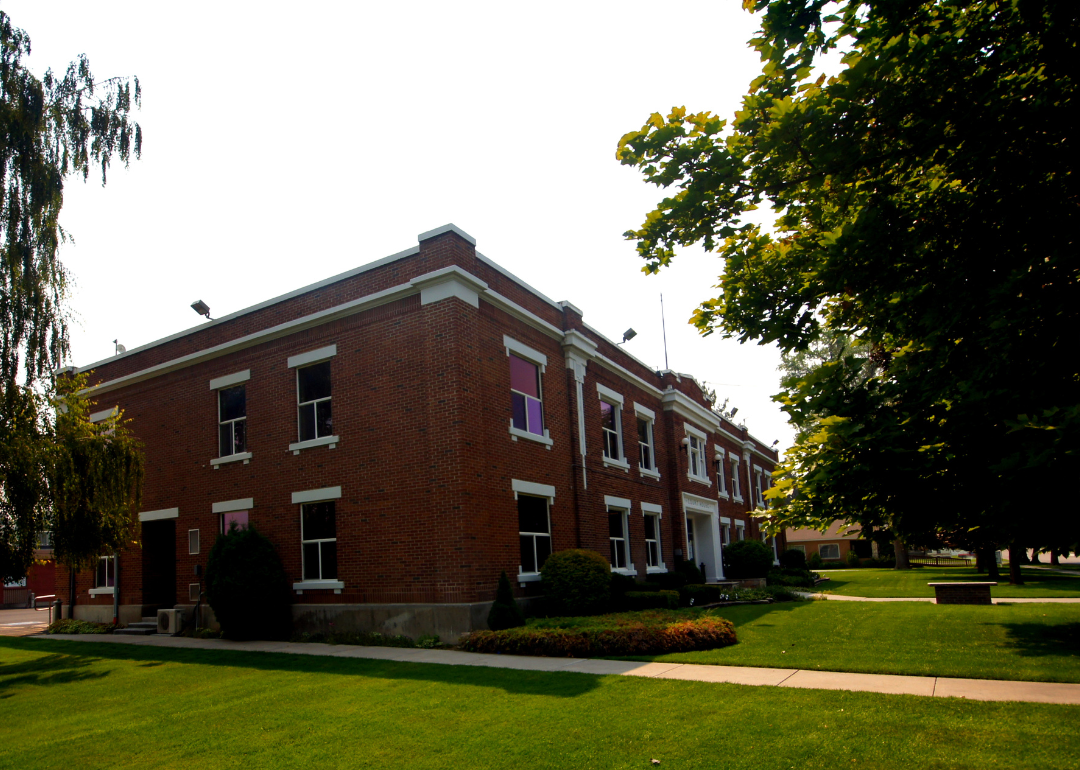 22 / 44
#23. Power County
- May unemployment rate (preliminary): 2.8%
--- 1-month change: Down 0.3 percentage points
--- 1-year change: Up 0.2 percentage points
- Total labor force: 4,464 people (126 unemployed)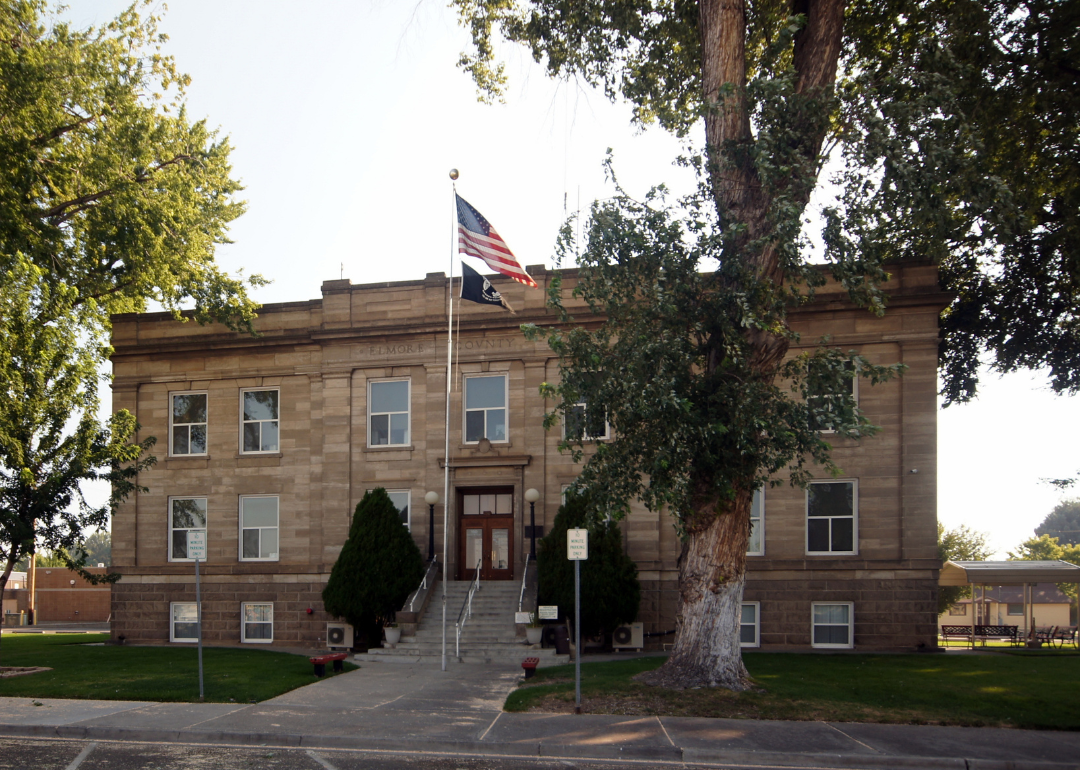 23 / 44
#22. Elmore County
- May unemployment rate (preliminary): 2.9%
--- 1-month change: Up 0.2 percentage points
--- 1-year change: Up 0.3 percentage points
- Total labor force: 12,867 people (370 unemployed)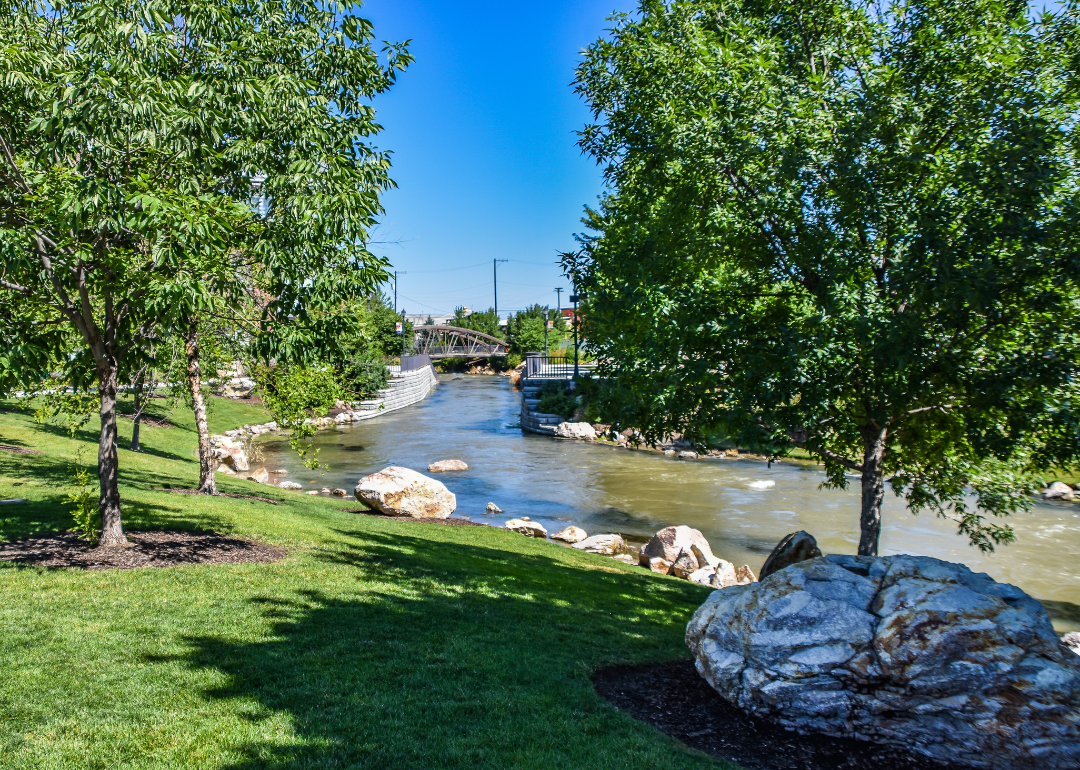 24 / 44
#21. Canyon County
- May unemployment rate (preliminary): 2.9%
--- 1-month change: Up 0.2 percentage points
--- 1-year change: Up 0.4 percentage points
- Total labor force: 116,579 people (3,410 unemployed)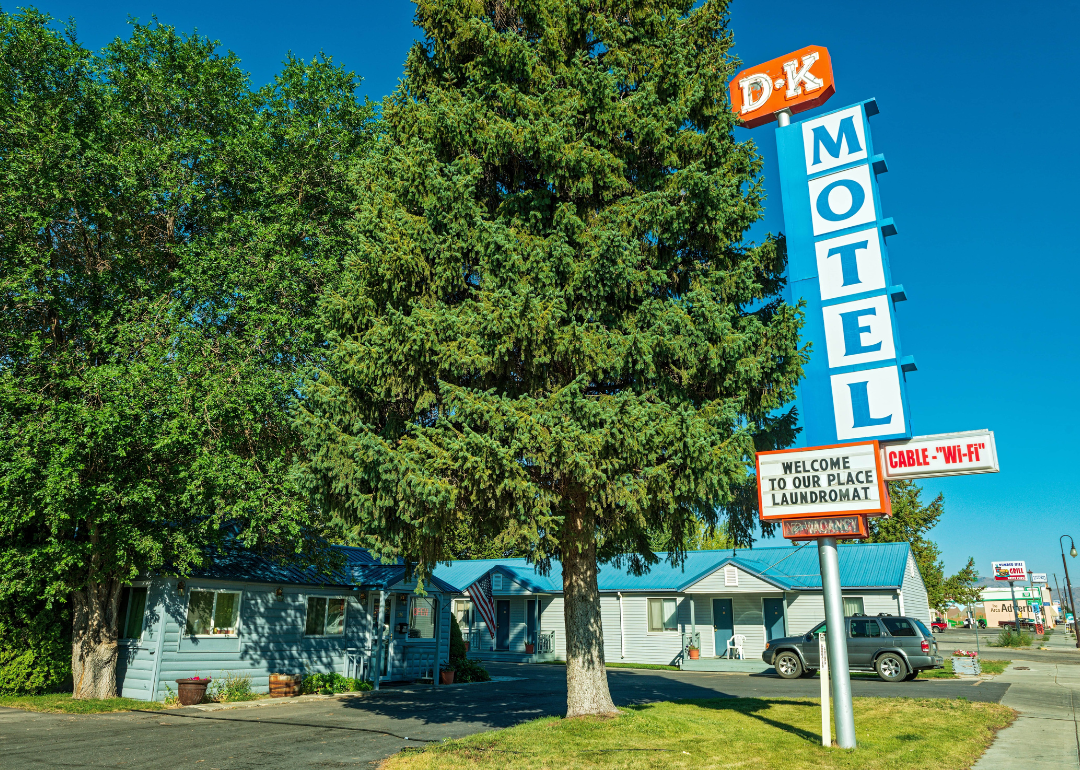 25 / 44
#20. Butte County
- May unemployment rate (preliminary): 3%
--- 1-month change: Down 0.4 percentage points
--- 1-year change: Up 0.4 percentage points
- Total labor force: 1,442 people (43 unemployed)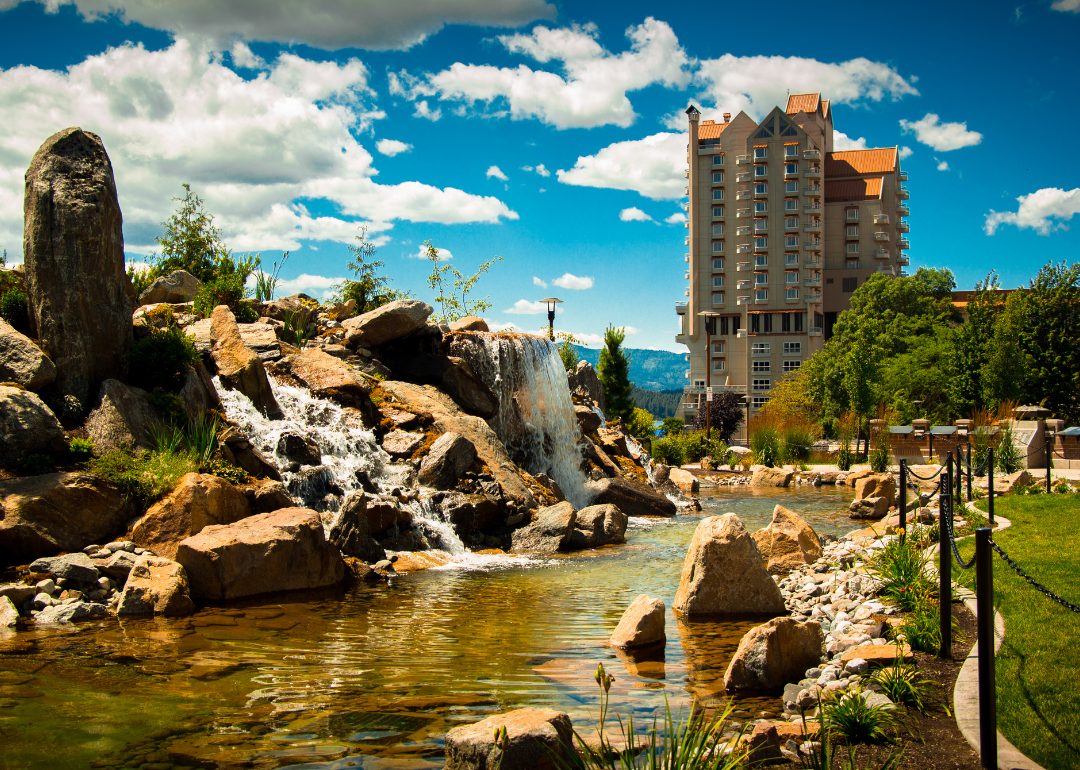 26 / 44
#19. Kootenai County
- May unemployment rate (preliminary): 3%
--- 1-month change: No change
--- 1-year change: Up 0.3 percentage points
- Total labor force: 86,478 people (2,563 unemployed)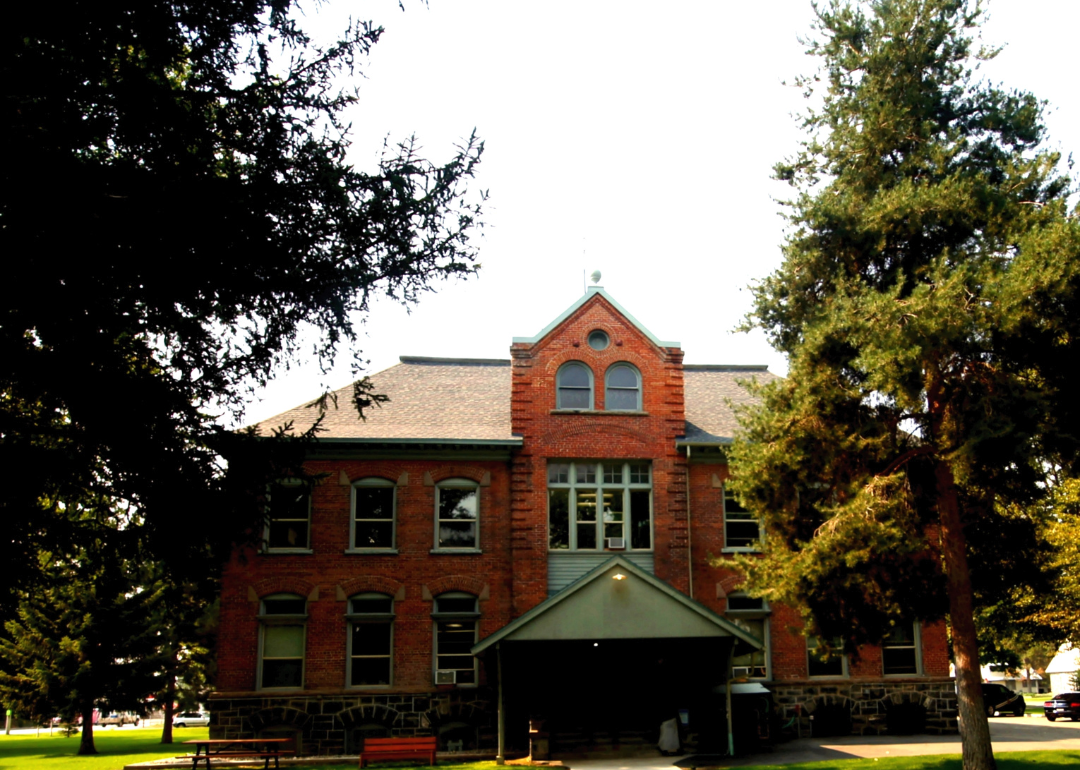 27 / 44
#18. Lincoln County
- May unemployment rate (preliminary): 3.1%
--- 1-month change: Down 0.1 percentage points
--- 1-year change: Up 0.2 percentage points
- Total labor force: 2,890 people (91 unemployed)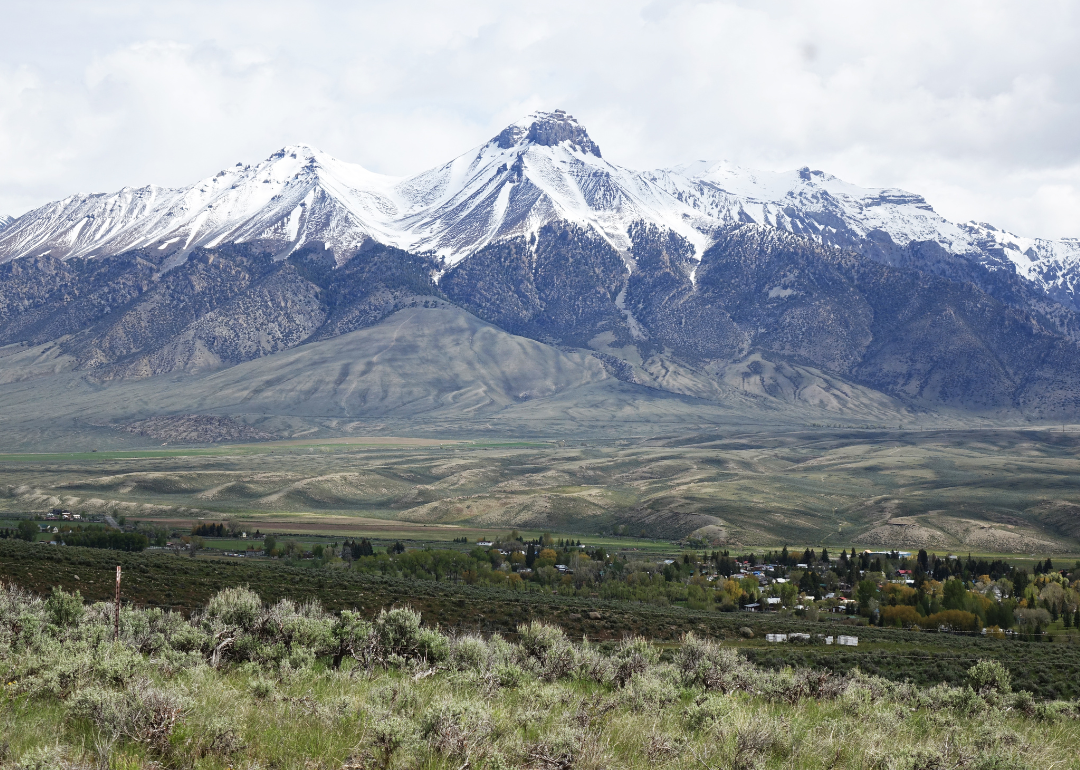 28 / 44
#17. Custer County
- May unemployment rate (preliminary): 3.2%
--- 1-month change: Up 0.1 percentage points
--- 1-year change: Up 0.3 percentage points
- Total labor force: 2,267 people (72 unemployed)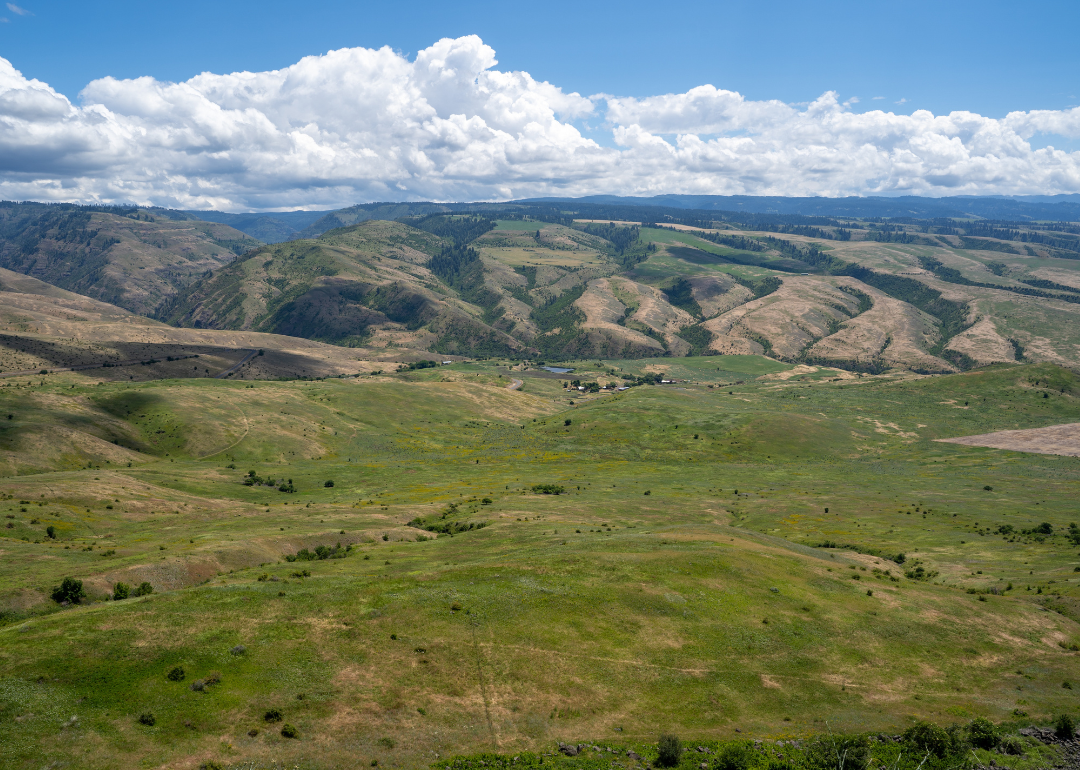 29 / 44
melissamn // Shutterstock
#16. Lewis County
- May unemployment rate (preliminary): 3.3%
--- 1-month change: Up 0.2 percentage points
--- 1-year change: Down 0.2 percentage points
- Total labor force: 1,746 people (58 unemployed)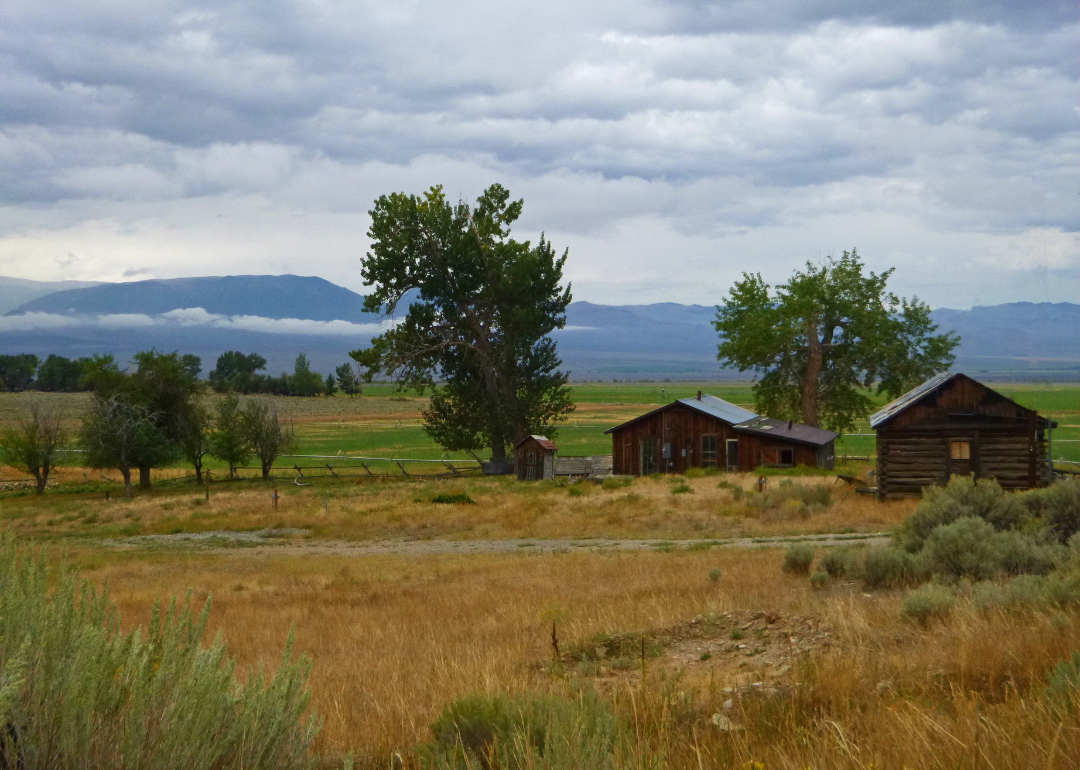 30 / 44
#15. Lemhi County
- May unemployment rate (preliminary): 3.4%
--- 1-month change: No change
--- 1-year change: No change
- Total labor force: 4,106 people (140 unemployed)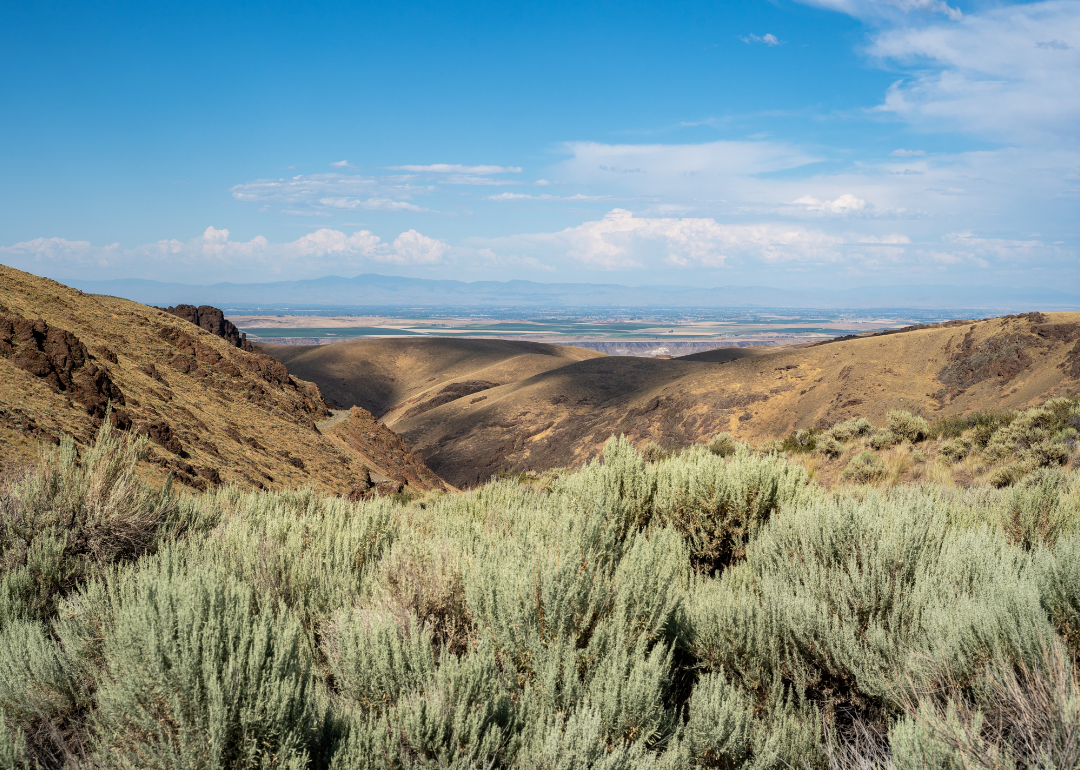 31 / 44
#14. Owyhee County
- May unemployment rate (preliminary): 3.4%
--- 1-month change: No change
--- 1-year change: Up 0.4 percentage points
- Total labor force: 5,713 people (197 unemployed)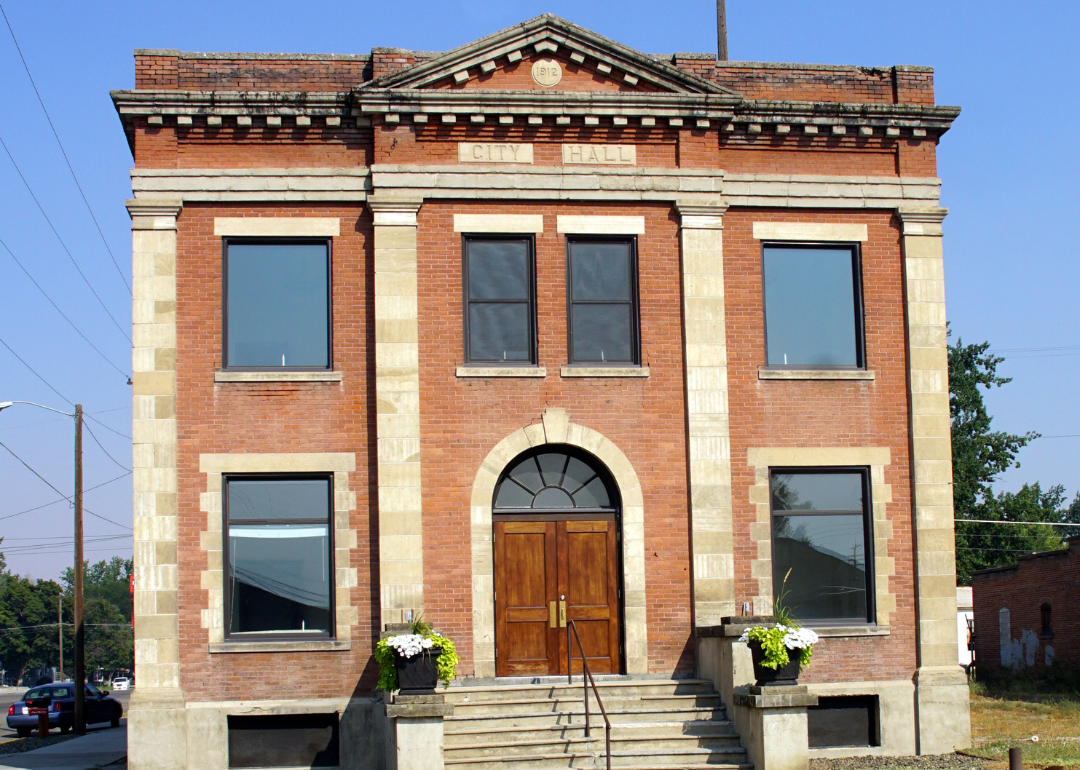 32 / 44
#13. Payette County
- May unemployment rate (preliminary): 3.4%
--- 1-month change: Up 0.1 percentage points
--- 1-year change: Up 0.7 percentage points
- Total labor force: 12,142 people (418 unemployed)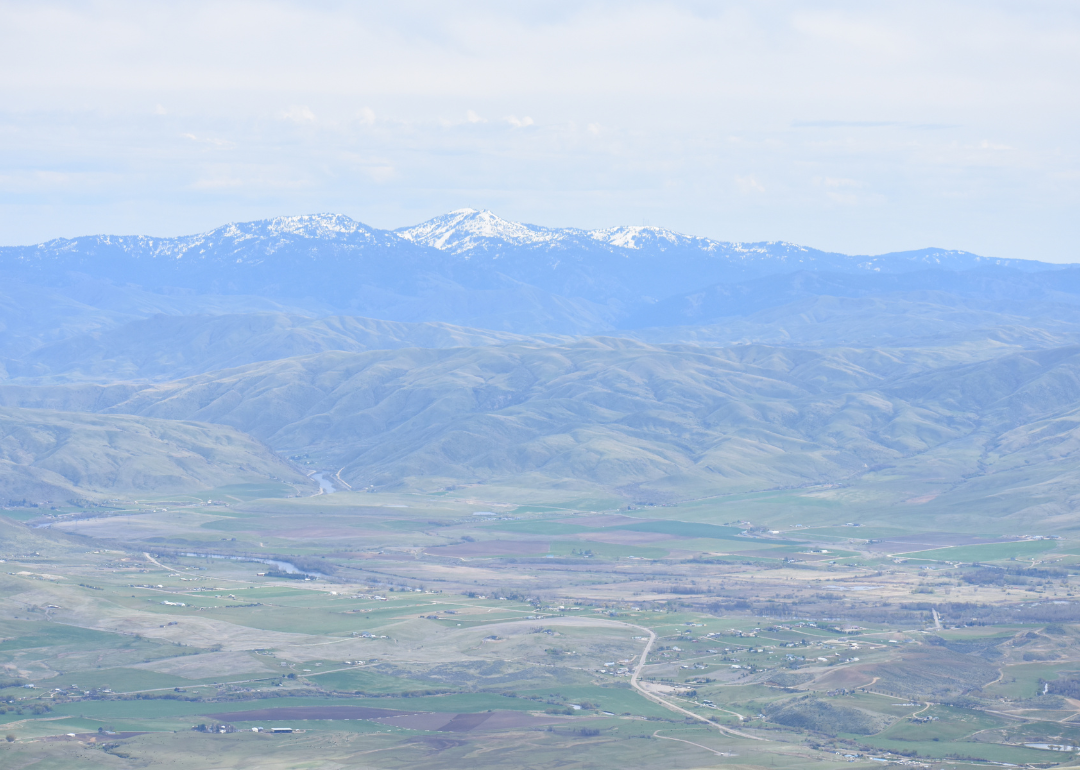 33 / 44
#12. Gem County
- May unemployment rate (preliminary): 3.5%
--- 1-month change: Up 0.3 percentage points
--- 1-year change: Up 0.7 percentage points
- Total labor force: 9,466 people (329 unemployed)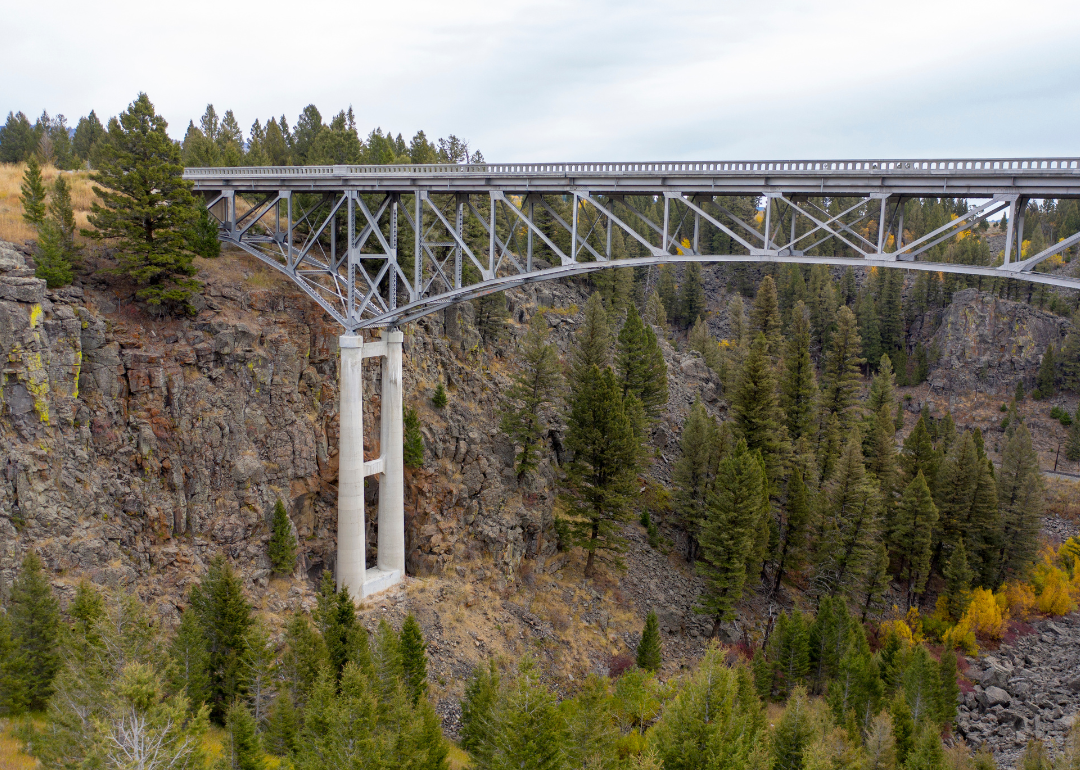 34 / 44
David Gilder // Shutterstock
#11. Clark County
- May unemployment rate (preliminary): 3.6%
--- 1-month change: Down 0.2 percentage points
--- 1-year change: Up 0.7 percentage points
- Total labor force: 394 people (14 unemployed)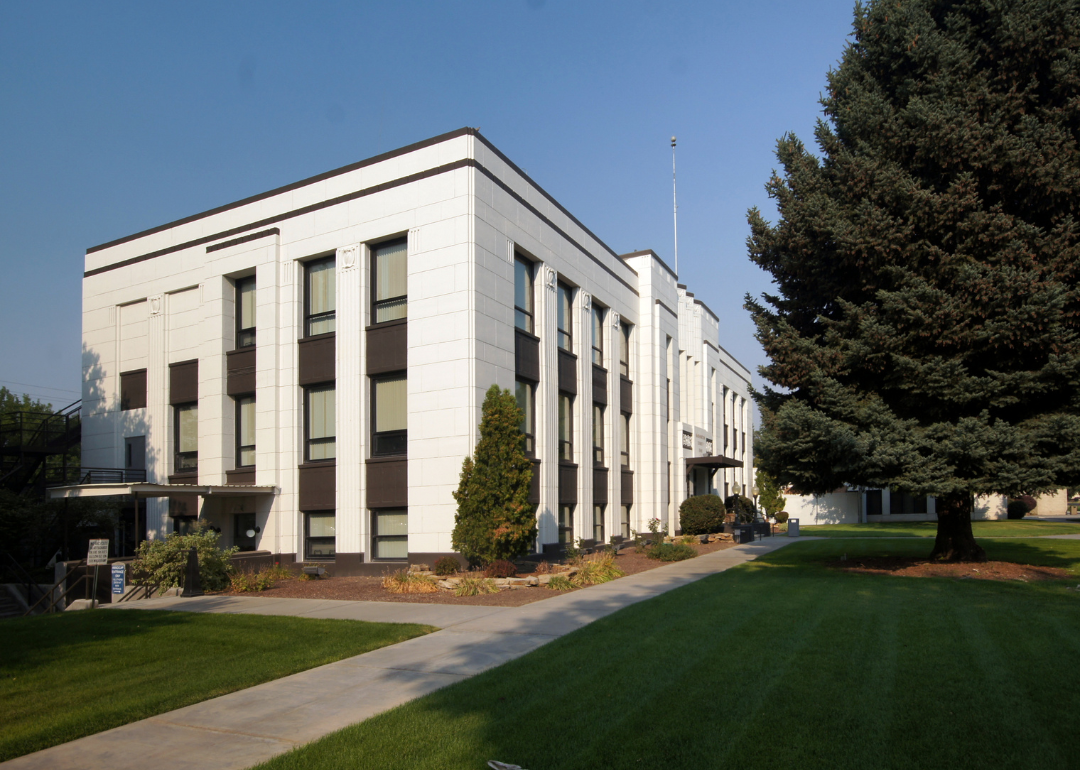 35 / 44
#10. Washington County
- May unemployment rate (preliminary): 3.7%
--- 1-month change: Up 0.3 percentage points
--- 1-year change: Up 0.9 percentage points
- Total labor force: 5,172 people (190 unemployed)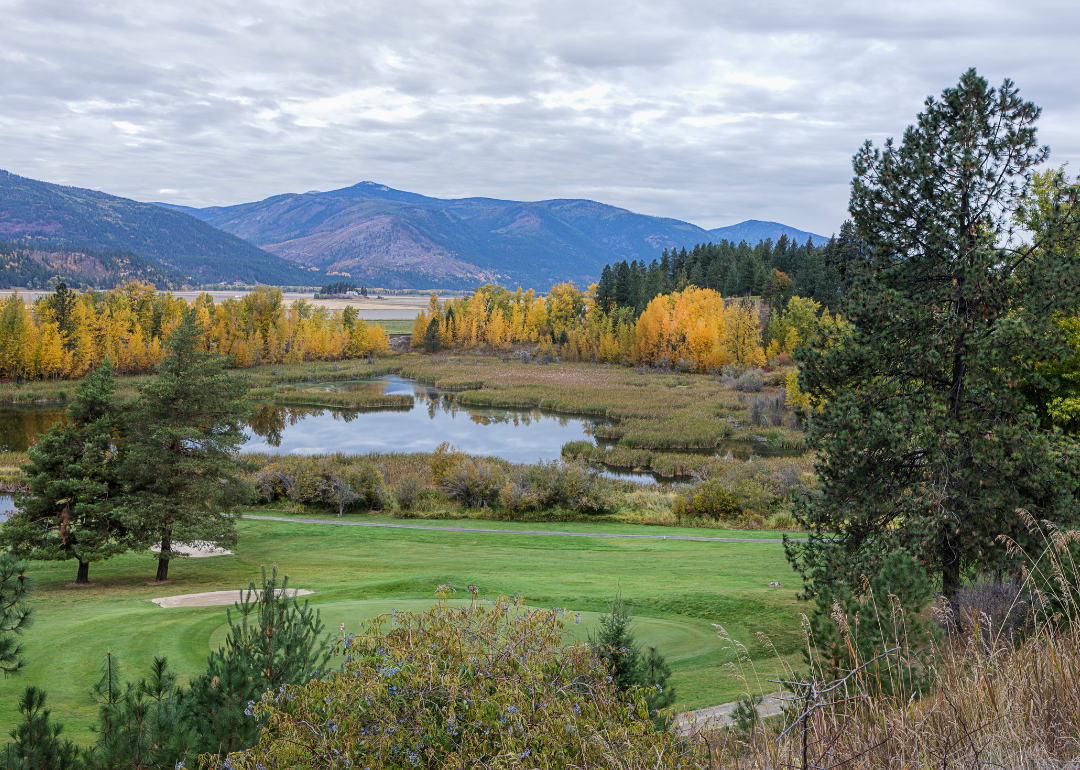 36 / 44
#9. Boundary County
- May unemployment rate (preliminary): 3.8%
--- 1-month change: Down 0.9 percentage points
--- 1-year change: Up 0.4 percentage points
- Total labor force: 6,086 people (234 unemployed)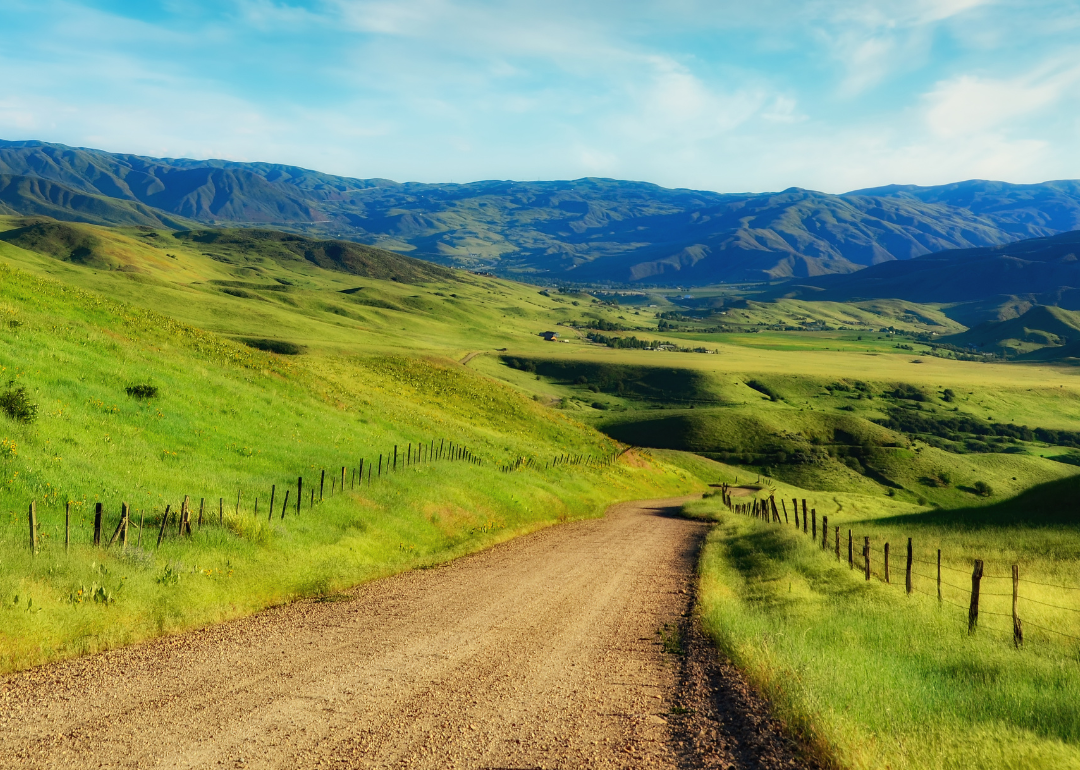 37 / 44
#8. Boise County
- May unemployment rate (preliminary): 3.9%
--- 1-month change: No change
--- 1-year change: Up 0.5 percentage points
- Total labor force: 3,870 people (150 unemployed)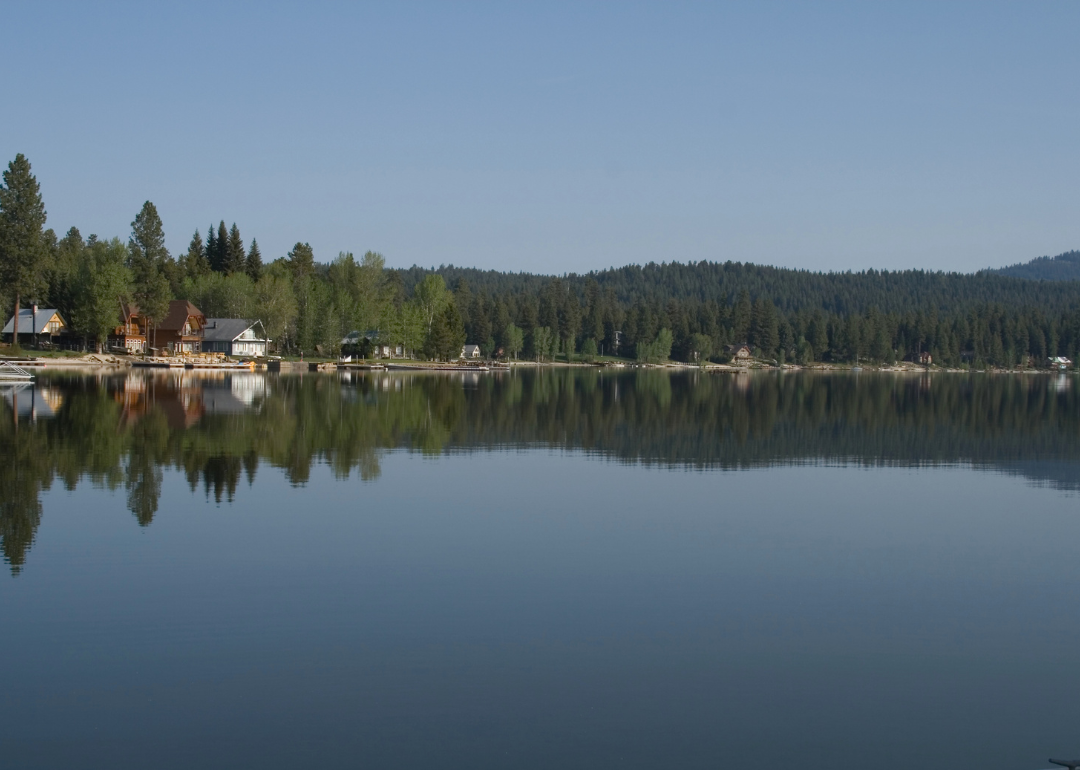 38 / 44
#7. Valley County
- May unemployment rate (preliminary): 3.9%
--- 1-month change: Down 0.5 percentage points
--- 1-year change: Up 0.1 percentage points
- Total labor force: 5,584 people (218 unemployed)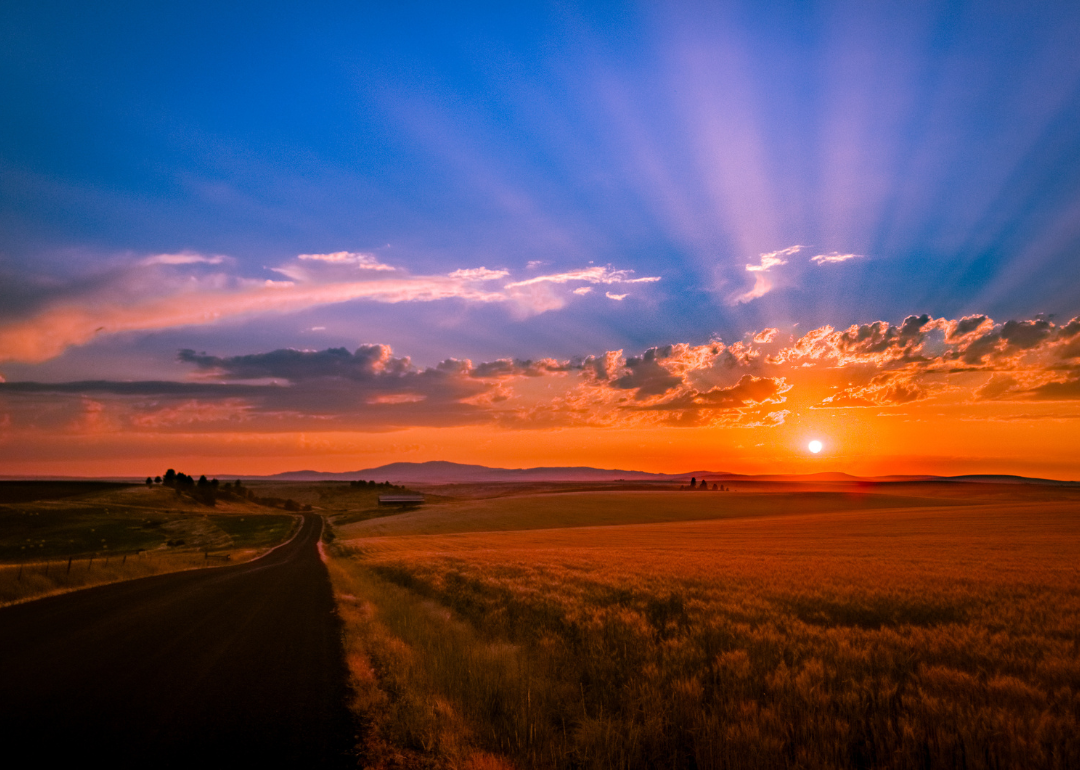 39 / 44
#6. Idaho County
- May unemployment rate (preliminary): 3.9%
--- 1-month change: Down 0.2 percentage points
--- 1-year change: Up 0.1 percentage points
- Total labor force: 7,364 people (285 unemployed)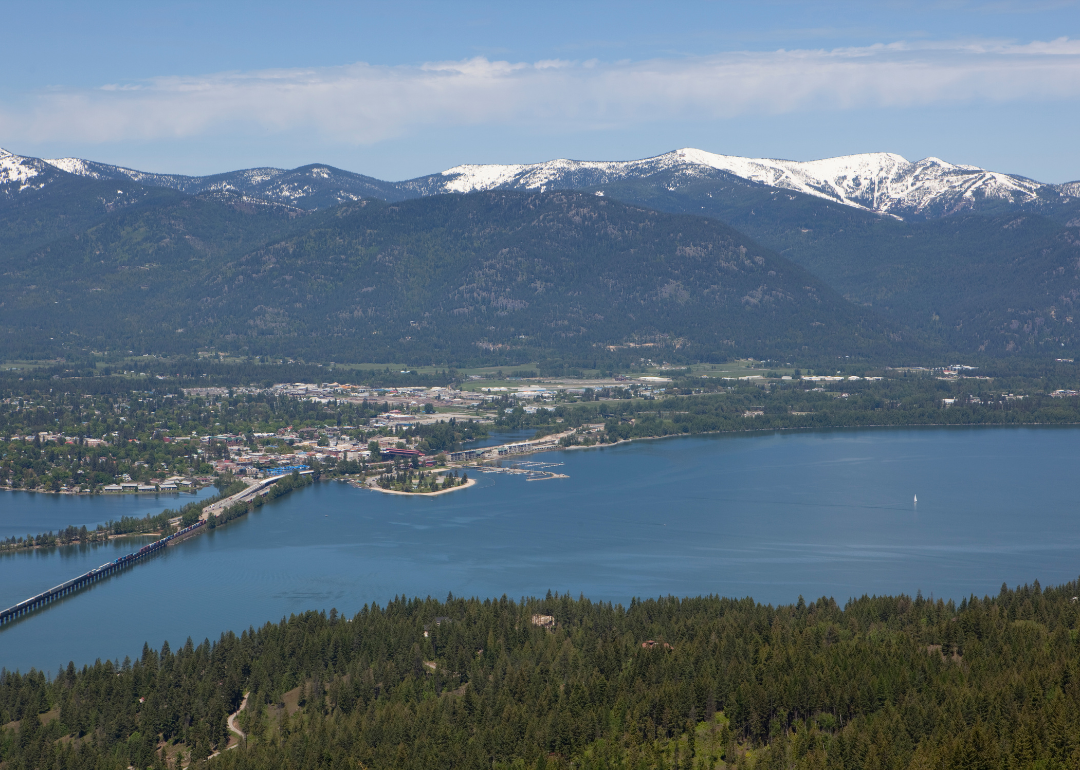 40 / 44
#5. Bonner County
- May unemployment rate (preliminary): 3.9%
--- 1-month change: Down 0.2 percentage points
--- 1-year change: Up 0.7 percentage points
- Total labor force: 22,893 people (884 unemployed)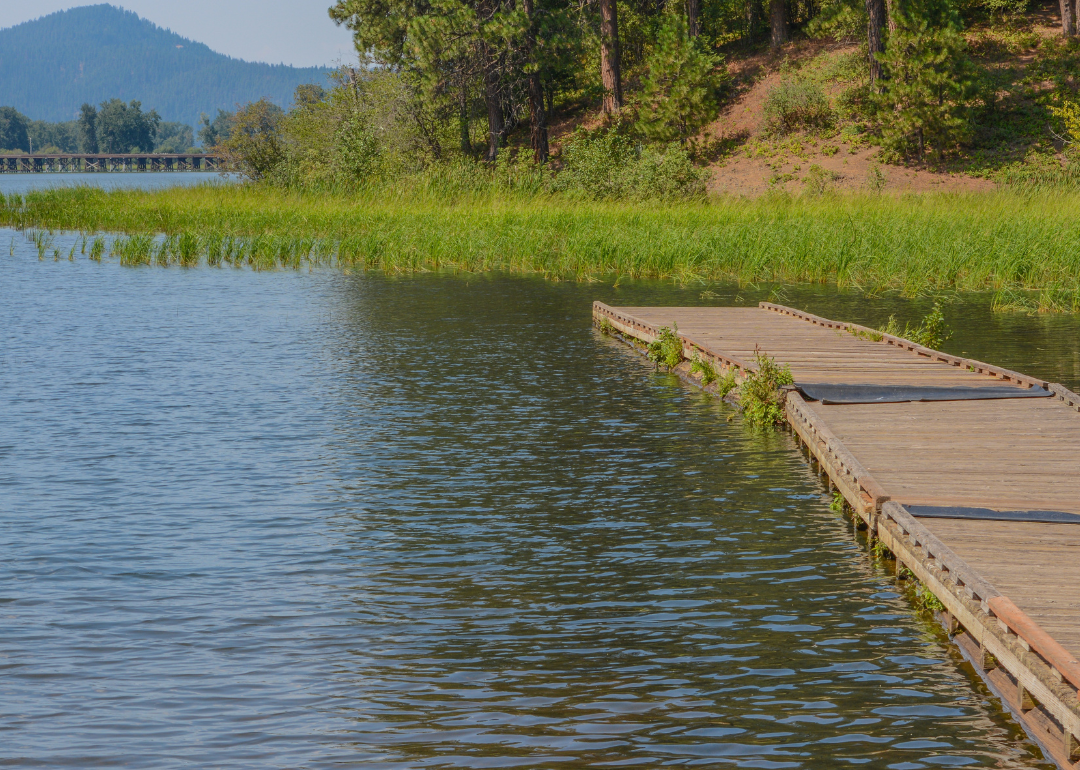 41 / 44
Norm Lane // Shutterstock
#4. Benewah County
- May unemployment rate (preliminary): 4.9%
--- 1-month change: Down 1.6 percentage points
--- 1-year change: Up 0.8 percentage points
- Total labor force: 4,114 people (200 unemployed)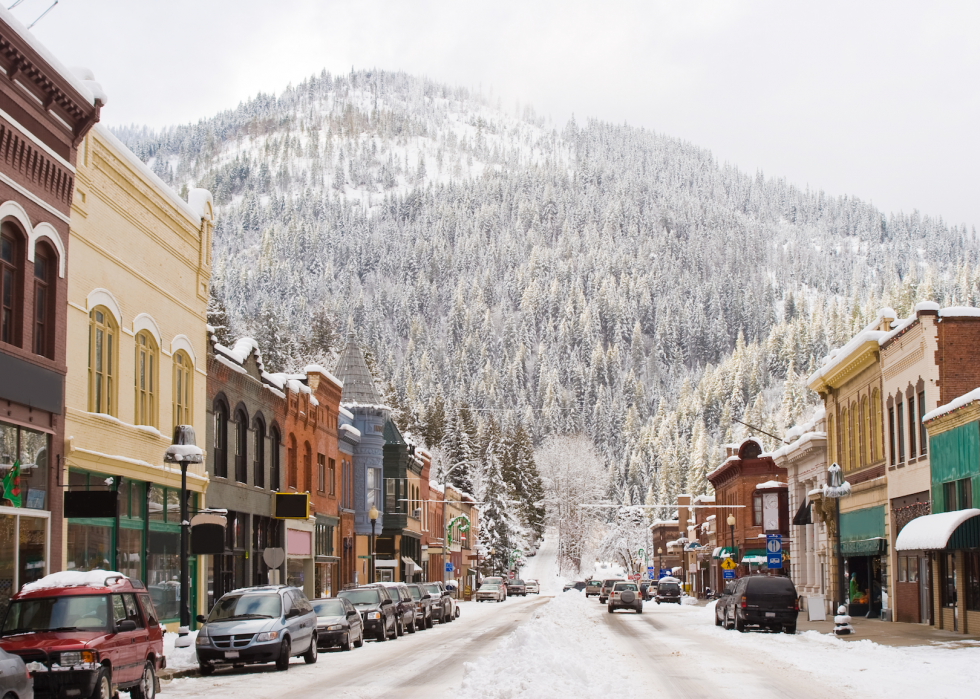 42 / 44
jfergusonphotos // Shutterstock
#3. Shoshone County
- May unemployment rate (preliminary): 4.9%
--- 1-month change: No change
--- 1-year change: Up 0.5 percentage points
- Total labor force: 5,304 people (262 unemployed)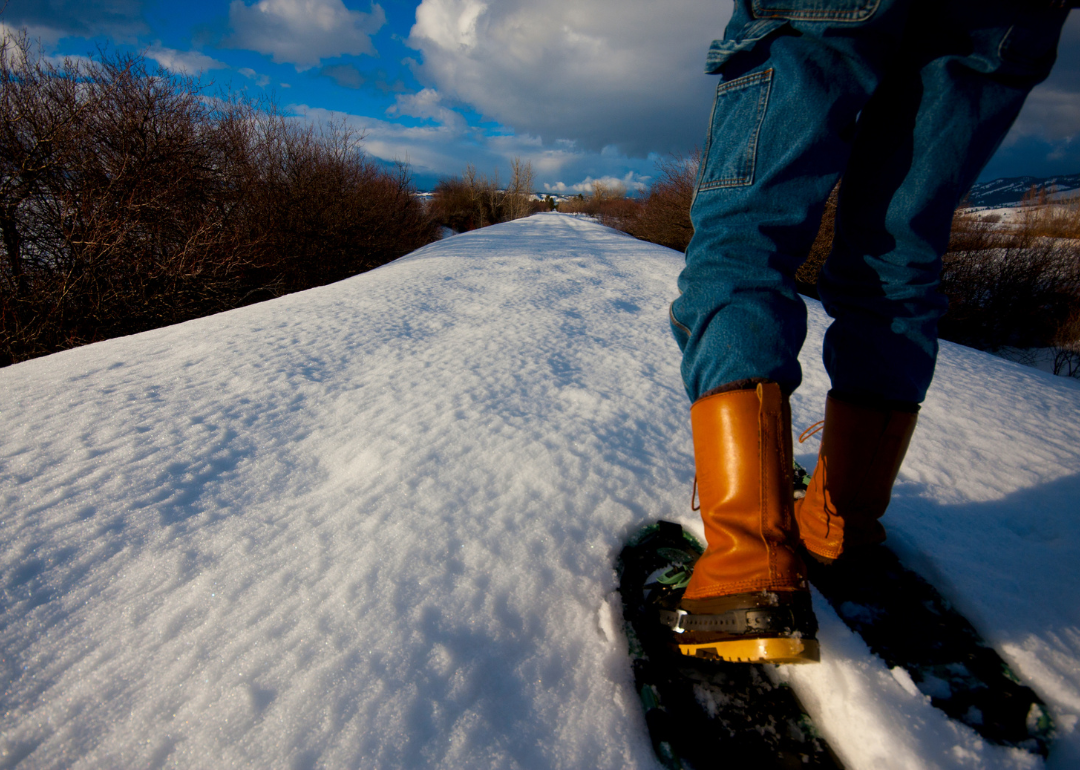 43 / 44
#2. Adams County
- May unemployment rate (preliminary): 5.7%
--- 1-month change: Down 2.3 percentage points
--- 1-year change: Up 0.2 percentage points
- Total labor force: 1,916 people (109 unemployed)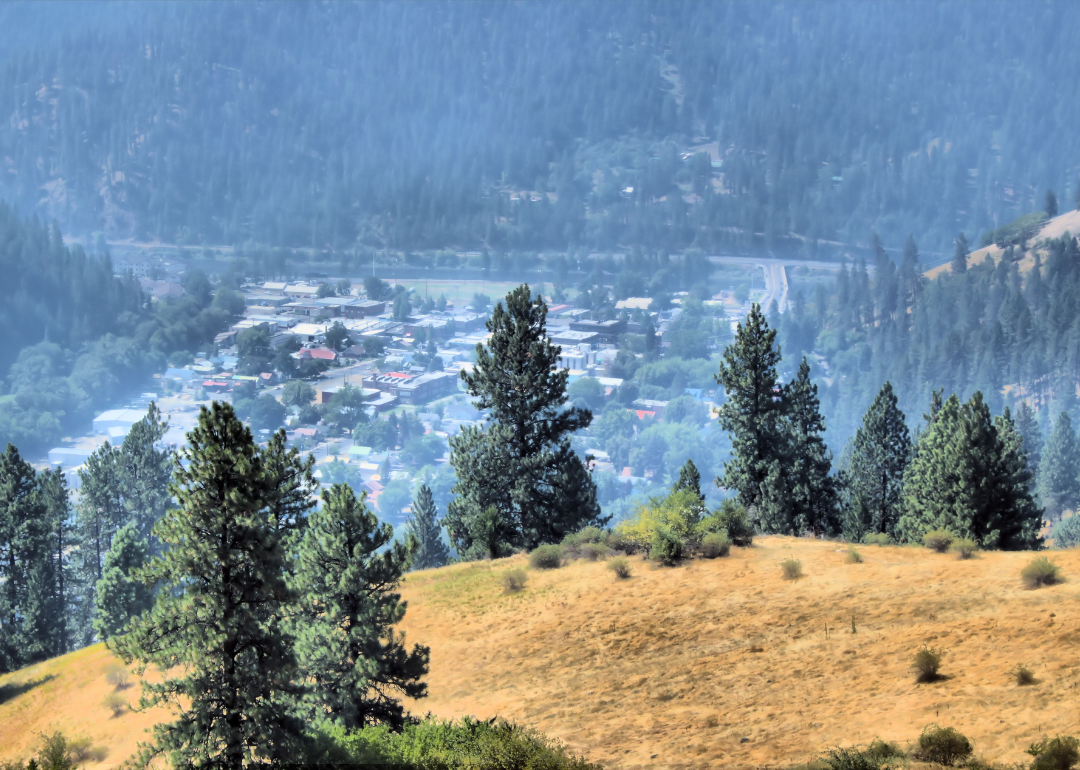 44 / 44
#1. Clearwater County
- May unemployment rate (preliminary): 5.9%
--- 1-month change: Down 1.2 percentage points
--- 1-year change: Up 1.3 percentage points
- Total labor force: 3,380 people (198 unemployed)