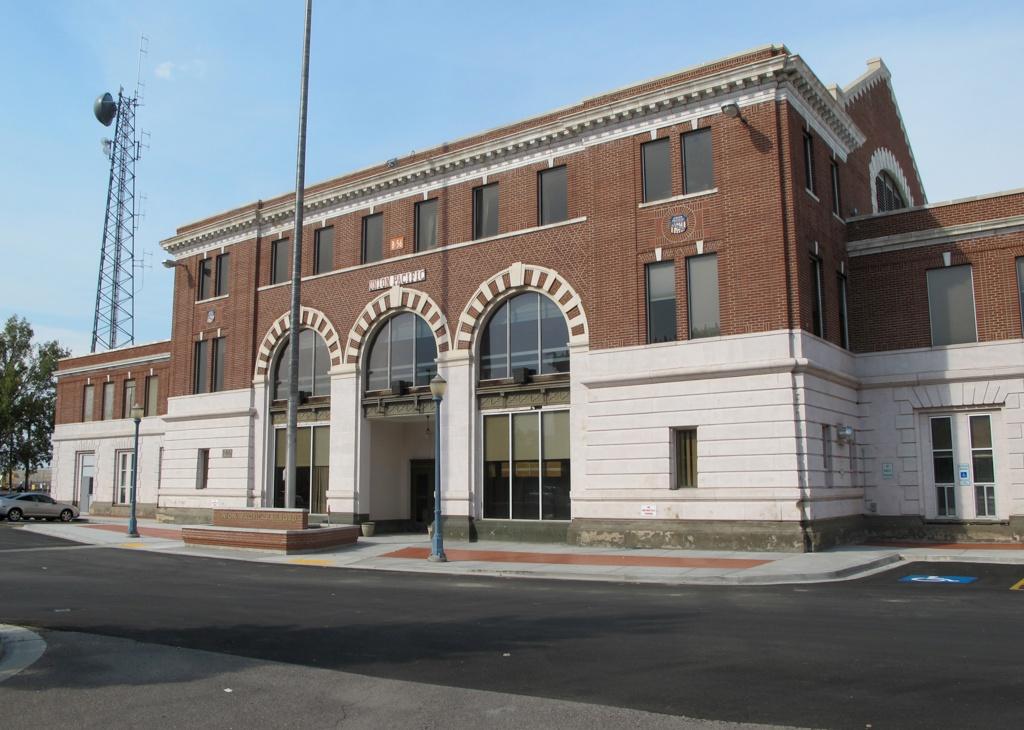 Explore historic sites commemorating Black history in Idaho
Society of Architectural Historians
Explore historic sites commemorating Black history in Idaho
The legacies of influential Black Americans have not always been acknowledged, so it's not uncommon that modern-day residents may overlook the historic sites of their own cities.
While some historical Black figures in the U.S. are more well-known than others, there are in fact thousands of people dating back generations to 17th-century slavery who left traces of their visions and impacts all across the country. Whether prominent figures such as Robert Abbott, who founded one of the largest African American newspapers in the country, or more under-the-radar originators such as Obrey Wendell Hamlet, who cultivated unique vacation experiences in the Rocky Mountains, one thing's for certain: There is far more uncharted Black history in this country than charted.
Stacker identified historic sites commemorating Black history across 47 states, using the National Register of Historic Places. North Dakota, Vermont, Hawaii, and Wyoming did not have Black historic sites listed on the registry. While some states, especially in the South, are home to many sites central to the civil rights movement, Stacker listed the total sites in every state and the names of three historic sites where available. You can visit the full registry of 232 historic sites and explore the Civil Rights Trail to learn about additional locations across the U.S.
Read on to explore and learn about the historic sites celebrating Black history in your state, or read the national story here.
Idaho by the numbers
- Sites commemorating Black history: 2 (0 with state significance, 0 with national significance)
- St Paul Missionary Baptist Church (Boise)
- East Side Downtown Historic District (Pocatello)
The East Side Downtown Historic District saw developments as a multiethnic neighborhood as early as the 1880s due to railroad work opportunities. Ethnic businesses were doing well but by 1940, these businesses were seen as "undesirable." After World War II, the Pocatello Housing Authority alongside the Chamber of Commerce decided to rebuild the area for commercial use.
Continue reading to see which sites commemorate Black history in other states in your area.
Montana
- Sites commemorating Black history: 6 (1 with state significance, 0 with national significance)
- Shaffer's Chapel African Methodist Episcopal Church (Butte)
- Union Bethel African Methodist Episcopal Church (Great Falls)
- Samuel Lewis House (Bozeman)
Samuel Lewis House was the home of Samuel Lewis, a notable member of the Black community in Bozeman. Lewis was born in Haiti in 1835 and immigrated to the United States with his parents when he was a child. Lewis grew up in upstate New York, then moved to San Francisco, where he became a barber, and eventually settled in the city of Bozeman in 1868, where he opened a barbershop, worked as a miner, and built and rented out homes. In 1896, when Lewis died, his estate was worth $25,000, which at that time was considered a great fortune, making him one of Montana's wealthiest members of the Black community.
Nevada
- Sites commemorating Black history: 6 (1 with state significance, 0 with national significance)
- Moulin Rouge Hotel (Las Vegas)
- Berkley Square (Las Vegas)
- Clark Avenue Railroad Underpass (Las Vegas)
The historic Berkley Square area was designed in 1949 by Paul Revere Williams, a renowned African American architect from Los Angeles and named after Thomas L. Berkley, a Black attorney from Oakland. Berkley Square was designed for Black residents in Las Vegas at a time when segregation was at an all-time high. The district provided affordable housing for its residents and was financed by Berkley, along with other financiers J. J. Byrnes and Edward A. Freeman.