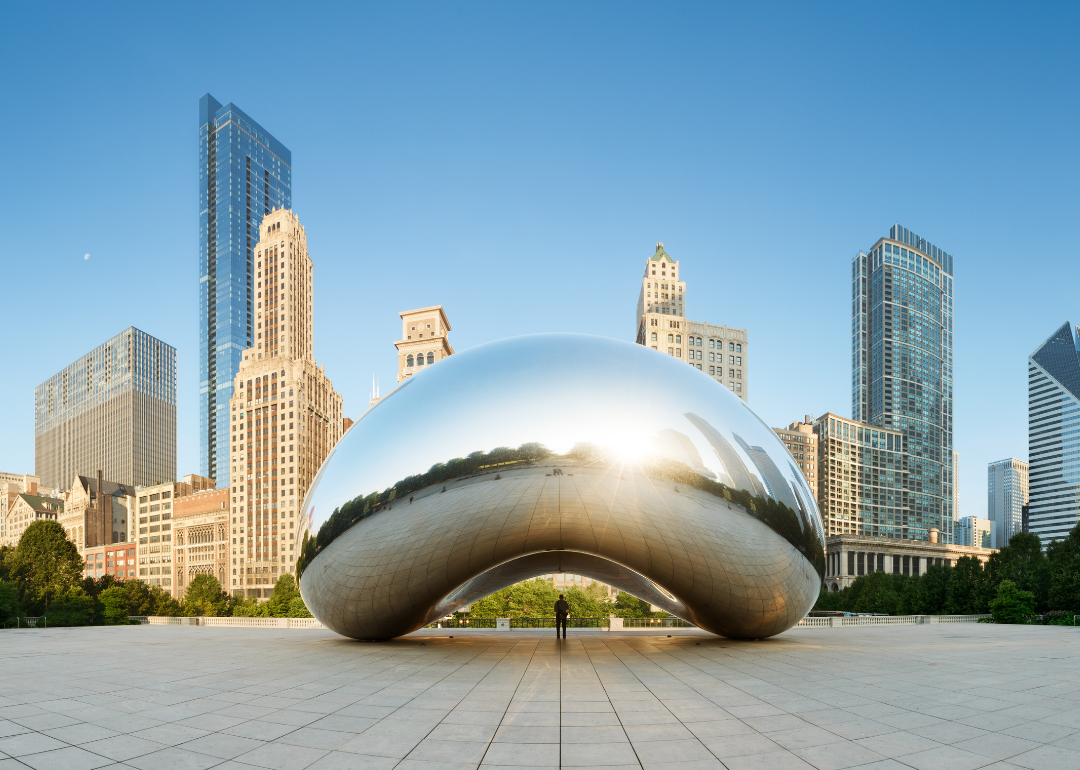 Best museums in Chicago
The United States is home to more than 35,000 museums, according to data from the Institute of Museum and Library Services. These cultural strongholds run the gamut of natural history, world wars, art, and even children's books.
While some fancy a trip to the Smithsonian Museum in Washington D.C. or the Museum of Modern Art in New York City, others like to cozy up in a corner and read the Very Hungry Caterpillar at the Eric Carle Museum in Amherst, Mass. How does one define a museum?
Early museums housed private collections curated by individuals, while today's museums—many of them major tourist attractions—are filled with art, history, science, artifacts, fossils, historical documents, and some curious collections. Along with exhibitions of art, history, and science, Stacker unearthed museums filled with bananas, popcorn, and some very odd stuff.
Have you ever checked out the museums in your area? To determine the best museums in Chicago, Stacker turned to data from Foursquare (data current as of April 19, 2019). All museums were ranked by Foursquare's algorithm, which predicts the "best" museums based on combined factors of the number of check-ins, rating signals, category matches, tips, and photo trends to determine the top-ranked museum for every state. Click through this gallery to find out which are the best museums Chicago has to offer.
You may also like: Best museums in Boston