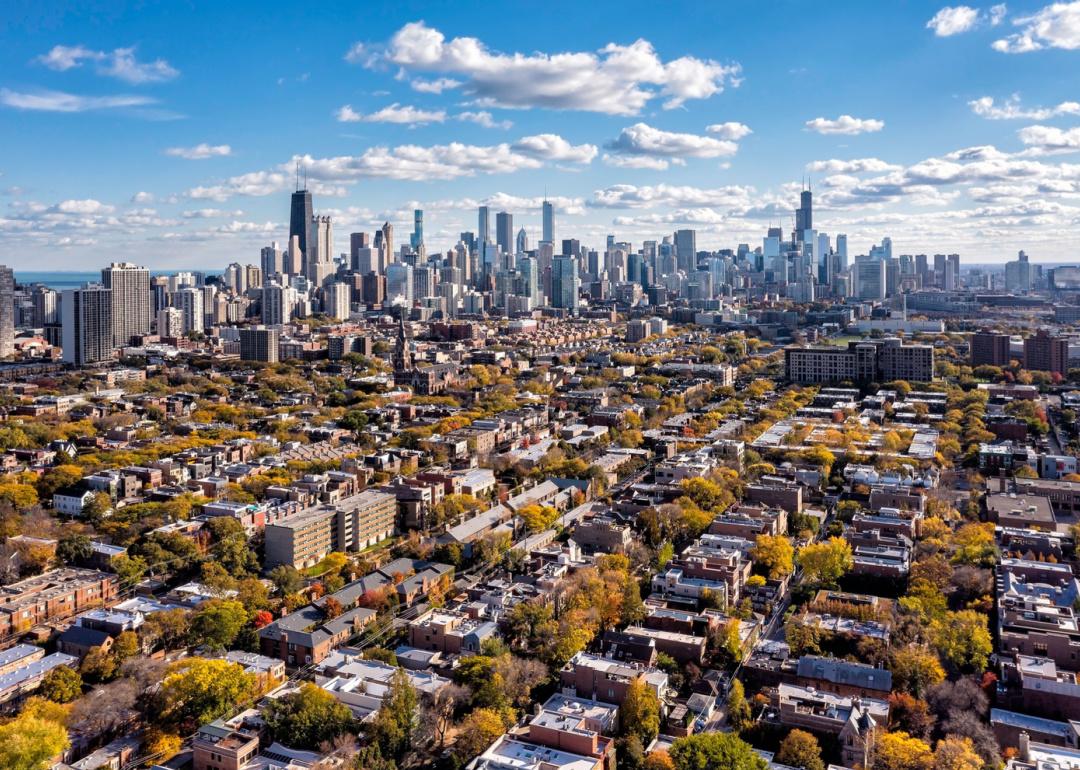 Extreme heat days are on the rise across the US: Where Chicago, Illinois stands
marchello74 // Shutterstock
Extreme heat days are on the rise across the US: Where Chicago, Illinois stands
As summer approaches and people prepare for outdoor sports, vacations, and other activities, hotter temperatures are settling in. While the season is typically welcomed for its sunshine and warmth, it's also becoming host to more extreme heat days.
Across nearly 200 metros, the average number of extreme heat days in 2022 was 51, 23 more days than the 1970s average. The trend is a public health concern and a clear indication of climate change's impact on overall temperature trends.
Senior populations are most vulnerable to extreme heat and comprise the majority of extreme-heat-related deaths, according to the Centers for Disease Control and Prevention. The prevalence of concrete and fewer trees in urban areas can also exacerbate extreme heat, often exposing low-income populations to higher temperatures during heat waves.
Stacker compared how 2022 extreme heat days in Chicago, Illinois compare to previous decades, using data from Climate Central. Also included is the minimum mortality temperature, which is the 90th percentile daily temperature between 1991-2020. Extreme heat days are calculated based on the number of days during which the temperature climbs above this number. Minimum mortality temperatures are not universal and are custom to individual cities based on typical climate factors. Cities where air conditioning is less commonly used will often have lower minimum mortality temperatures.
Read on to see how 2022's extreme heat days in Chicago, Illinois compare to previous years.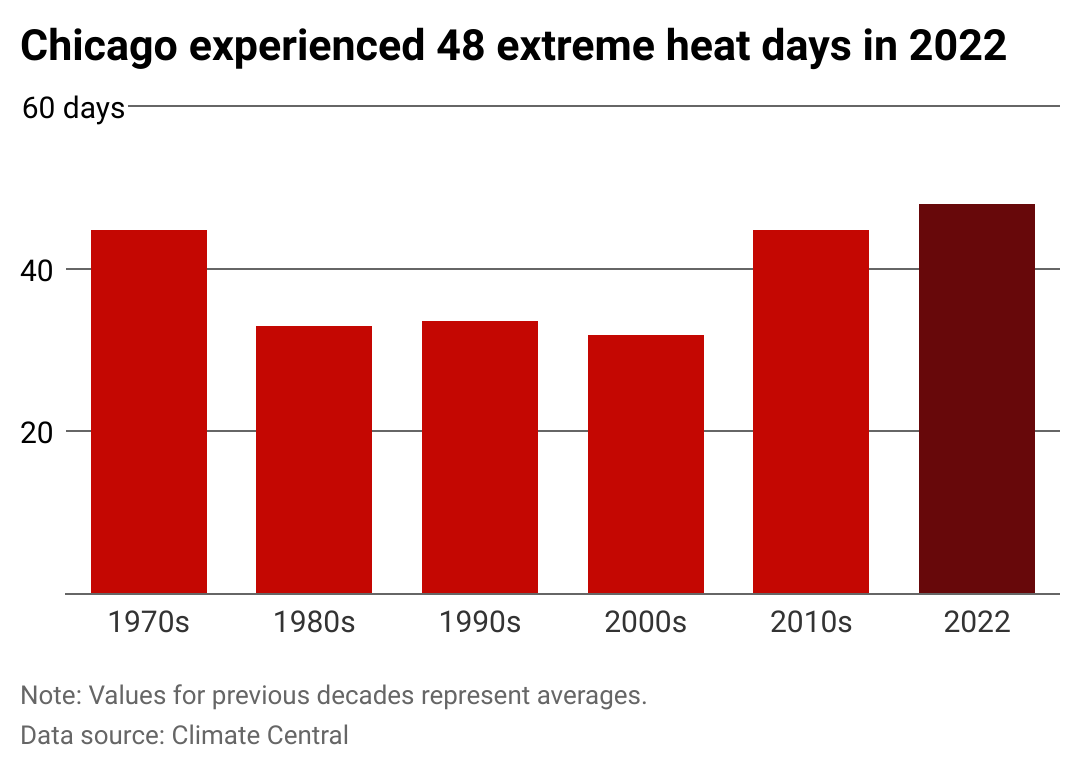 1 / 1
Chicago
- Extreme heat days 2022: 48 (3 more days than 1970s average)
- Minimum mortality temperature: 75.5 F