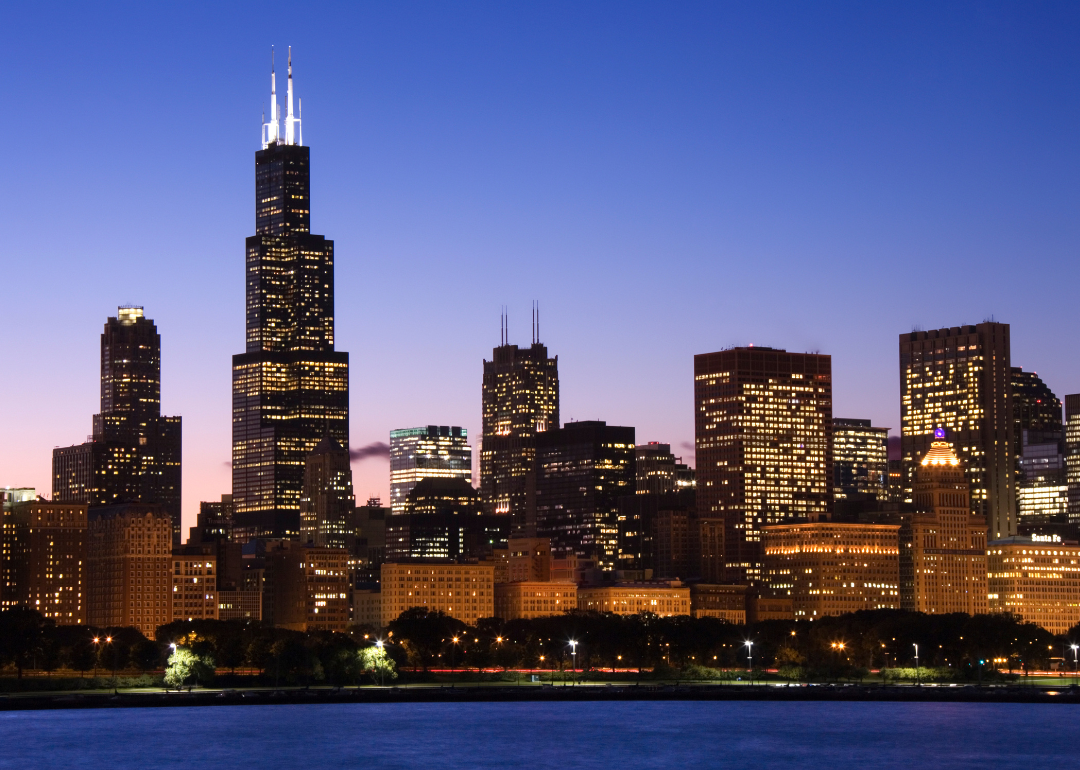 Stacker Connect
Here are the top-selling used cars in the Chicago metro area
Here are the top-selling used cars in the Chicago metro area
CoPilot analyzed national sales data to uncover the 20 top-selling used cars in the Chicago-Naperville-Elgin metro area.
Chicagoland not only offers a rich, vibrant cultural experience, it also showcases interesting trends in the used car market. As we delve into the top-selling used cars in the Chicago metro area, it's evident that the preferences of the locals reflect a mix of practicality, versatility, and a hint of adventure.
Let's take a look at the full list …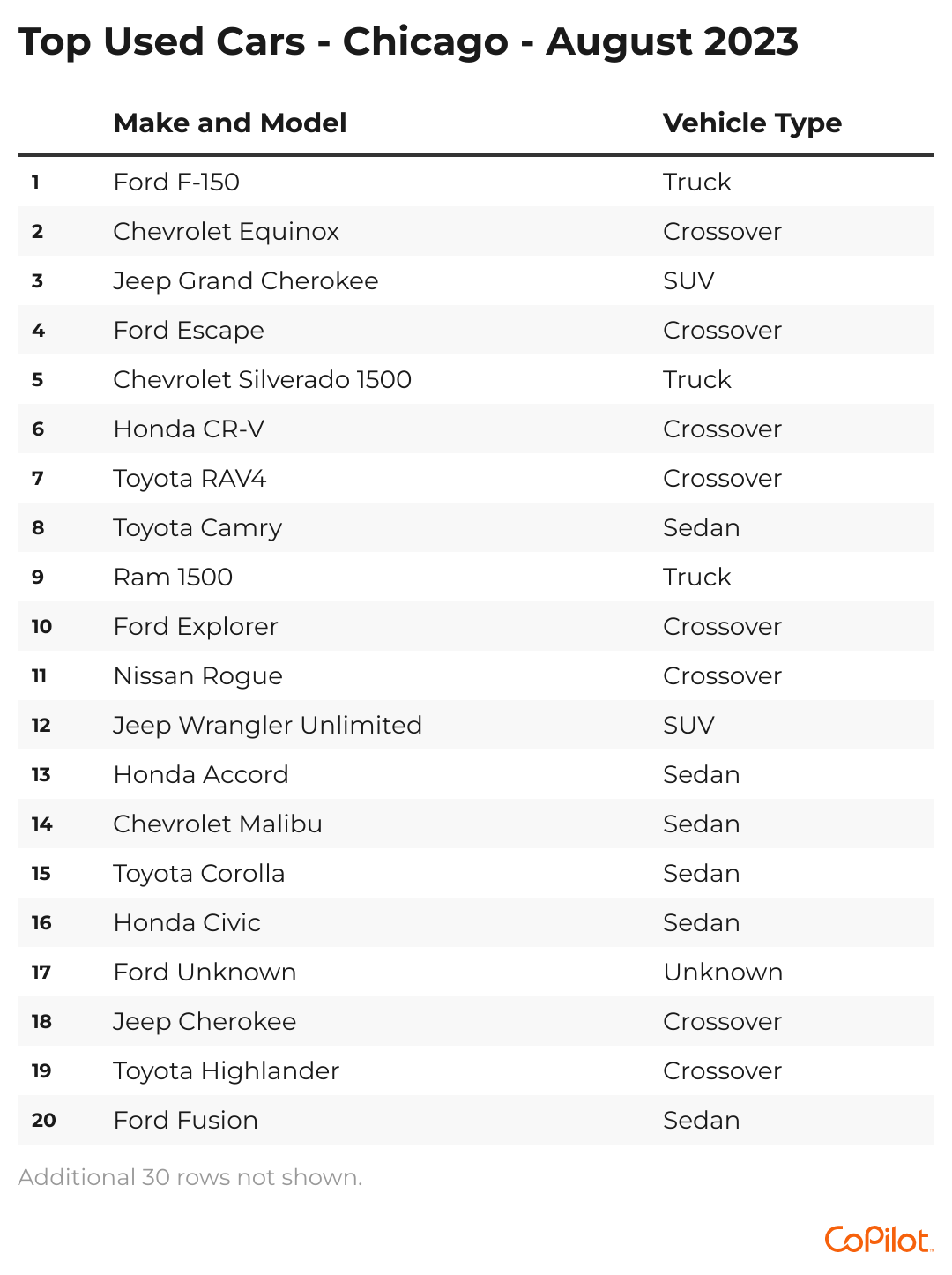 1 / 1
The 20 top-selling used cars in the Chicago metro area
The F-150 takes the #1 spot, with used Ford F-150s in Chicago averaging $57,201. The Ford F-150 is a pickup truck that has captured the hearts of Chicagoans, and its enduring popularity can be attributed to its impressive blend of power, utility, and comfort. Whether it's for hauling equipment on job sites or towing boats to nearby lakes, the F-150 has established itself as a symbol of reliability and capability.
The fascination with crossovers and SUVs is evident in the list, with models like the Chevrolet Equinox, Jeep Grand Cherokee, and Honda CR-V securing prominent spots. These vehicles offer a versatile package, combining the convenience of a sedan with the space and capability of an SUV. They are ideal for navigating Chicago's bustling streets while providing ample cargo room for weekend getaways.
While the list features a mix of well-established brands, it's worth noting that Ford, Chevrolet, and Toyota hold multiple spots, showcasing their enduring popularity and consistent performance in the Chicago market. In fact, only 3 cars in the top 10 were from other brands: Jeep, Honda, and Ram.
In summary, Chicago's top-selling used cars reflect a balance between the urban lifestyle and a taste for adventure. The dominance of trucks, crossovers, and SUVs speaks to the need for versatility, whether it's for daily commutes, outdoor activities, or family journeys. As the automotive landscape evolves, one thing remains certain: Chicagoans value vehicles that can keep up with their dynamic lives.
The list of top-selling used cars was created with CoPilot's proprietary PricePulse data, which monitors the online inventory of virtually every dealer in the country, every day. The vehicles sold in the area were tracked and aggregated. The data was then ranked from highest to lowest in terms of sales to create the top 50 top-selling used cars list. Read more here about the most popular used cars across the U.S.
This story was produced by CoPilot and reviewed and distributed by Stacker Media.