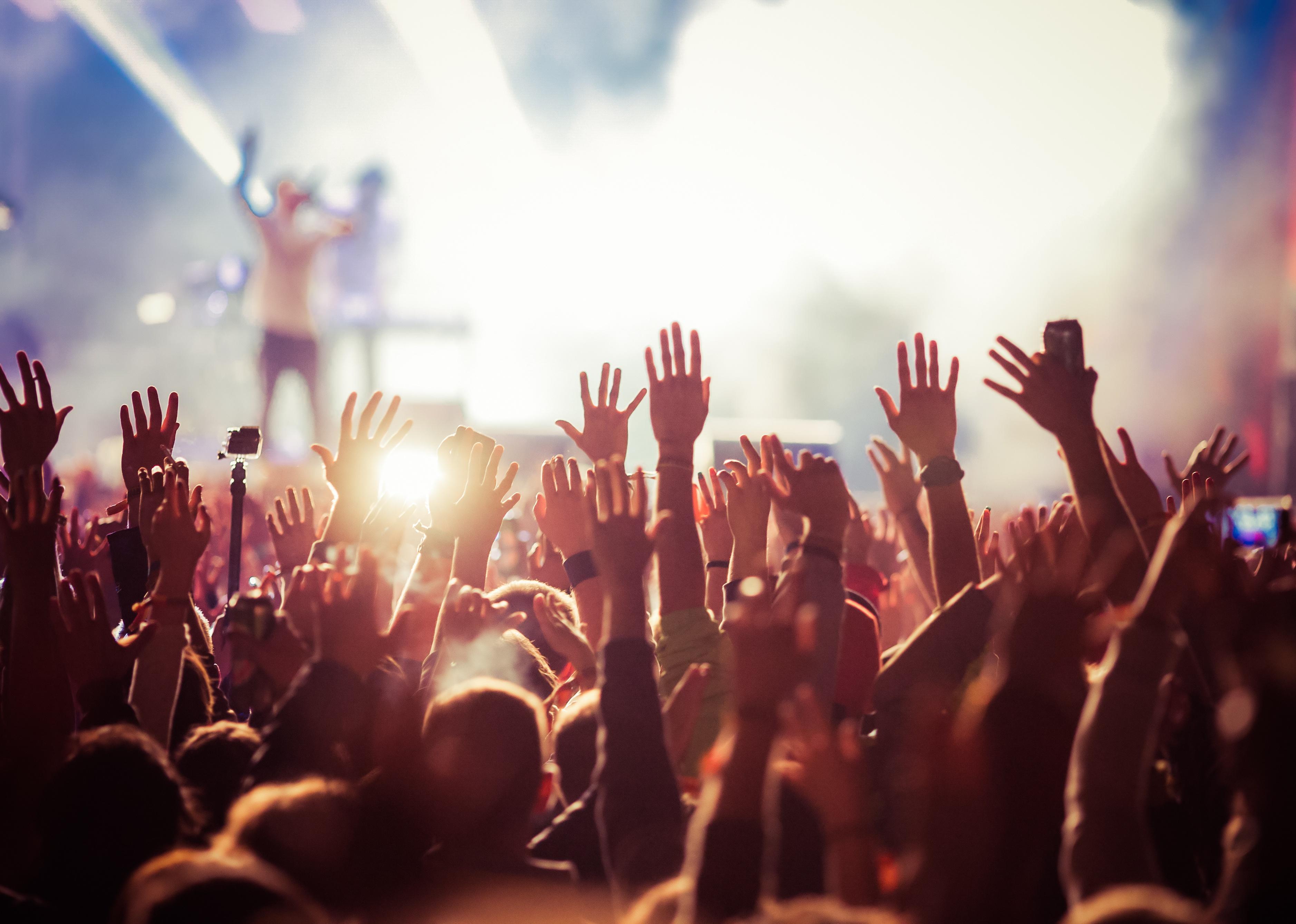 Stacker Studio
See how many music festivals are within a 1-hour drive of Chicago
Melinda Nagy // Shutterstock
See how many music festivals are within a 1-hour drive of Chicago
Fifty-odd years ago, Michael Lang, Artie Kornfeld, Joel Rosenman, and John P. Roberts put on what has come to be arguably the best-known music festival of all time: the Woodstock Music and Art Fair. Advertised as three days of peace and music, the event attracted some 400,000 attendees (twice the expected 200,000 maximum) who were entertained by 32 acts. While Woodstock certainly wasn't the first music festival to be held in the U.S., it changed the course of the industry from community-run and just-for-fun to commercial and competitive.
About 32 million Americans attend music festivals each year, according to Billboard. Almost half of these are millennials, who place a lot of value on experiences and travel. Organizers, recognizing the generation's priorities and massive spending power, have started making their events not just parties but destinations. Rather than running festivals in rural areas like Bethel, New York, many of the country's biggest events are now held within a few hours of the biggest cities.
In light of that, Vivid Seats compiled data on the driving time to music festivals from Chicago. 511 music festivals being held in the U.S. in 2023 that have the highest ticket sales on Vivid Seats or are among the highest-attended festivals were considered. Drive times were acquired from the location platform Here. Read on to learn more about driving times to music festivals from Chicago or read the national analysis here.
Chicago music festivals by the numbers
- Number of festivals within 1-hour drive: 17
- Within 2-hour drive: 22
- Within 4-hour drive: 34
- Within 8-hour drive: 104
- Closest festivals:
--- North Coast Music Festival (0.2 hours)
--- Sacred Rose Festival (0.2 hours)
--- Heatwave Music Festival (0.3 hours)
--- Riot Fest (0.3 hours)
--- Jam Fest (0.3 hours)
--- Necropolis Festival (0.3 hours)
--- Pitchfork Music Festival (0.4 hours)
--- ARC Music Festival (0.4 hours)
--- Lollapalooza (0.4 hours)
--- Suenos (0.4 hours)
- Driving time to major festivals:
--- Austin City Limits Festival (16.9 hours)
--- Bonnaroo Music Festival (8.2 hours)
--- Coachella Music Festival (29.0 hours)
--- New Orleans Jazz Festival (13.6 hours)
--- Summerfest (1.7 hours)
Metros with the most music festivals within a one-hour drive
#1. Los Angeles, CA (29 festivals)
#2. Chicago, IL (17 festivals)
#3 (tie). Atlantic City, NJ (15 festivals)
#3 (tie). Phoenix, AZ (15 festivals)
#5. Las Vegas, NV (14 festivals)
This story originally appeared on Vivid Seats and was produced and distributed in partnership with Stacker Studio.