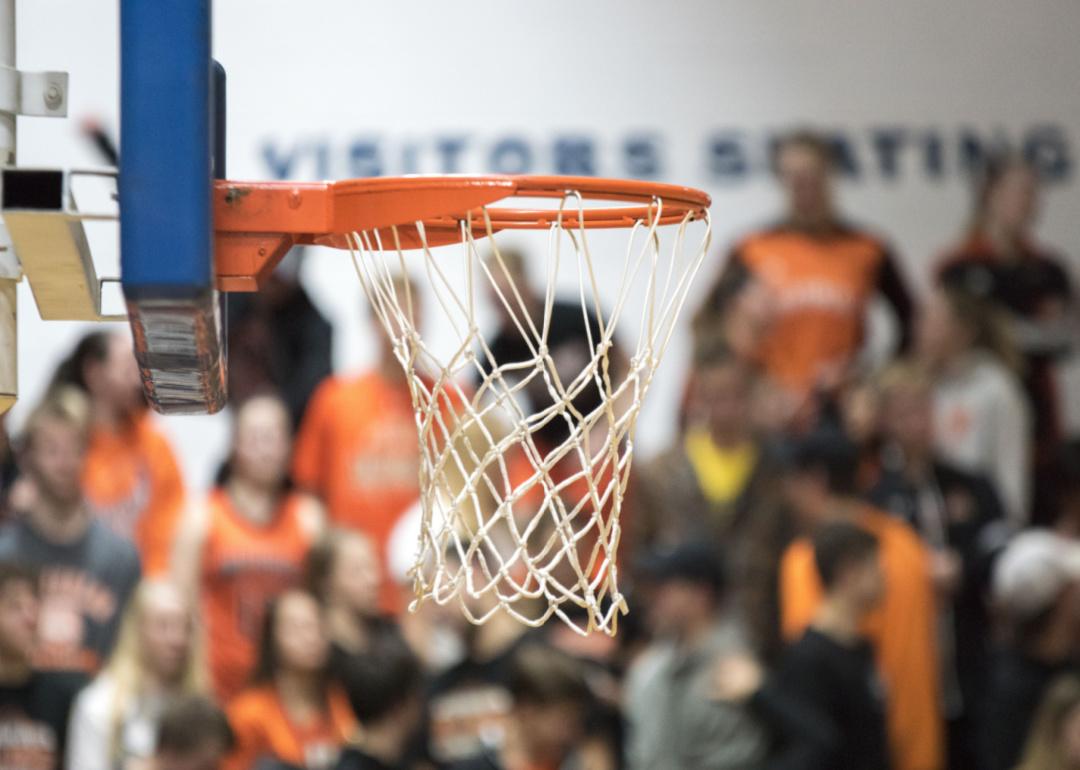 Illinois boys high school basketball rankings
Kristin Chiasson // Shutterstock
Illinois boys high school basketball rankings
From the roaring crowd to squeaking sneakers on the hardwood, high school boys basketball is a beloved American pastime.
The sport's school roots date back to its 19th-century beginnings. After all, James Naismith invented basketball as a physical education activity. The concept of a state championship for high school basketball soon followed. Illinois, for example, held a state championship as early as 1908. Other states with early high school basketball championships include Indiana (first championship in 1911) and Wisconsin (1916).
Now, the sport is etched into the ethos of the American high school. Over half a million boys play on their high school basketball team, according to 2021-22 school year data compiled by the National Federation of State High School Associations. That figure represents over 18,000 teams competing across all 50 states, grinding out games in high school gyms on dark winter nights.
But when not every team plays one another, how do you separate the wheat from the chaff? Luckily, the data-driven nature of sports means there are plenty of avenues for rating and ranking basketball teams.
Stacker compiled boys high school basketball rankings in Illinois using MaxPreps. MaxPreps' rankings factor in win-loss record, win quality, and strength of schedule. Read on through to find out the best boys basketball schools in Illinois.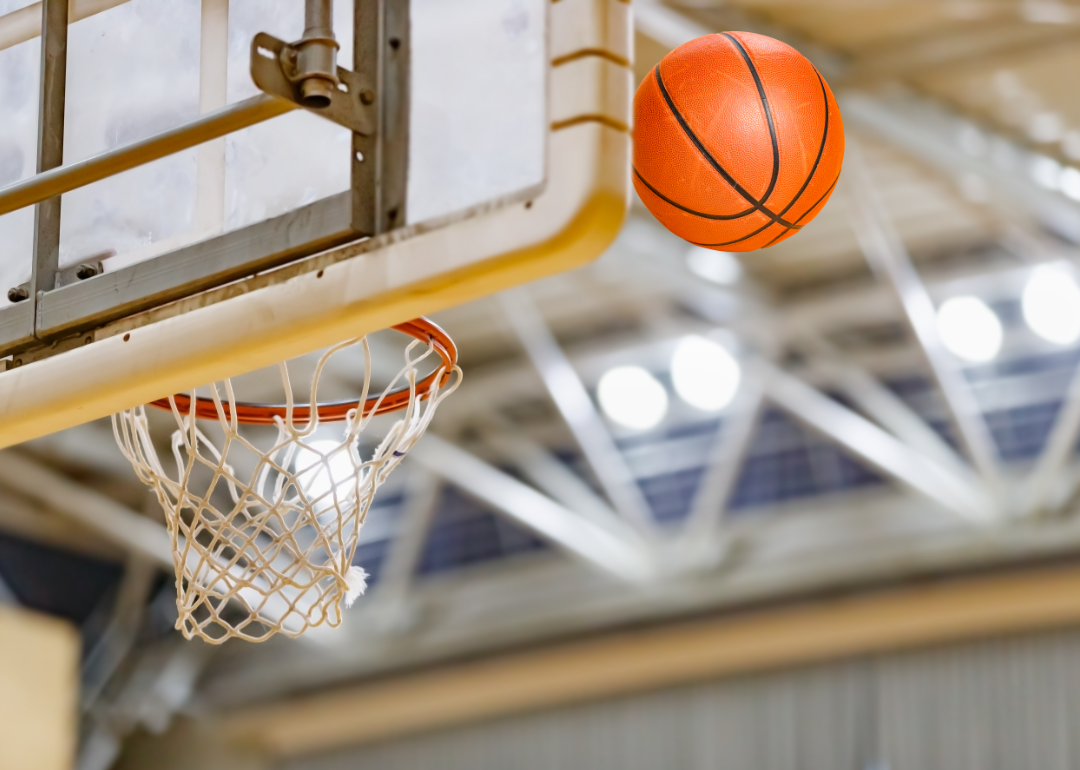 1 / 4
Class 1A
1. Gibault Catholic (Waterloo): 32-7, 18.4 rating, 8 straight wins
2. Camp Point Central (Camp Point): 27-5 (9-0 in West Central), 15.4 rating
3. Altamont: 29-5 (8-0 in National Trail), 15.1 rating
4. Illini Bluffs (Glasford): 32-4 (11-0 in Tomahawk), 14.8 rating, 15 straight wins
5. Routt Catholic (Jacksonville): 28-4 (8-1 in Conference), 13.8 rating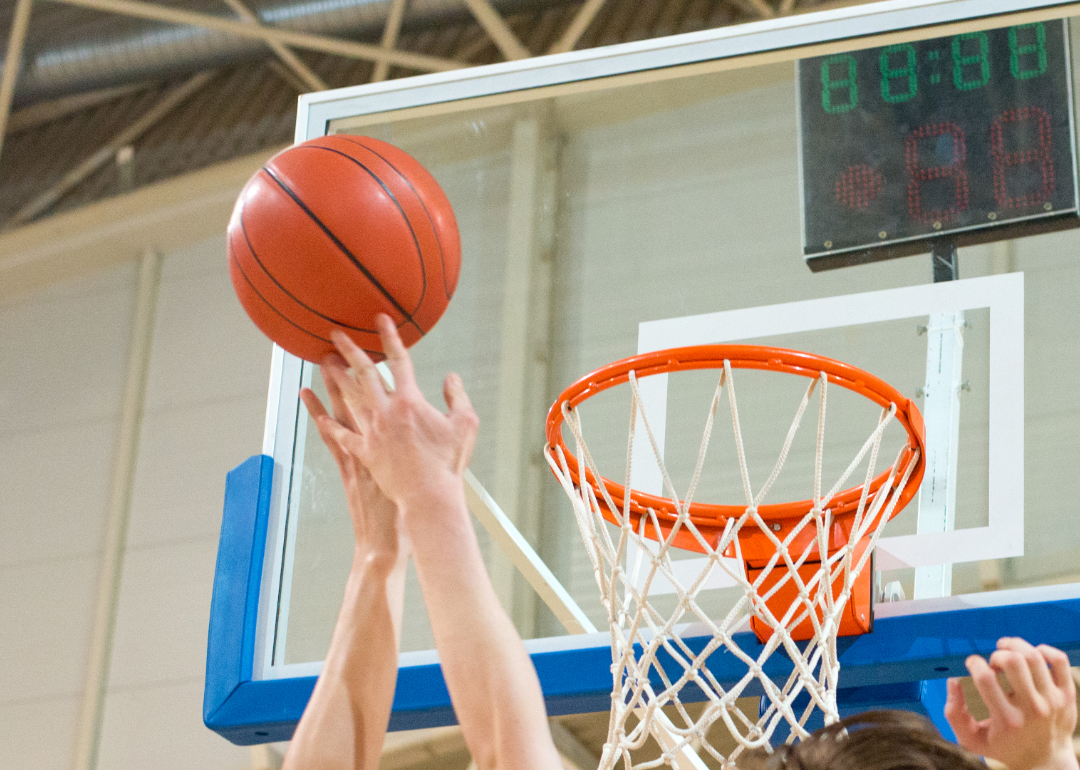 2 / 4
Class 2A
1. Breese Central (Breese): 28-5 (10-0 in Conference), 23.2 rating
2. Teutopolis: 29-8, 22.9 rating
3. DePaul College Prep (Chicago): 23-12 (4-7 in Conference), 22.7 rating, 7 straight wins
4. Normal University (Normal): 25-10 (13-5 in Central State Eight), 21.8 rating
5. Prairie Central (Fairbury): 31-3 (9-0 in Illini Prairie), 21.4 rating
6. Perspectives Leadership/Technology (Chicago): 24-12 (4-5 in Conference), 20.2 rating
7. Pinckneyville: 28-7 (5-3 in Conference), 20.2 rating
8. Columbia: 28-5 (8-2 in Conference), 20.0 rating
9. St. Joseph-Ogden (St. Joseph): 27-5 (7-2 in Illini Prairie), 19.6 rating
10. Pontiac: 27-7 (8-1 in Illini Prairie), 19.4 rating
11. Bloomington Central Catholic (Bloomington): 26-12 (6-3 in Illini Prairie), 19.0 rating
12. Rockridge (Taylor Ridge): 28-6 (12-0 in Three Rivers - West), 18.8 rating, 2 straight losses
13. Princeton: 32-3 (12-0 in Three Rivers - East), 17.9 rating
14. Carterville: 26-7 (8-0 in Conference), 17.6 rating
15. Lutheran (Rockford): 26-10 (9-0 in Big Northern), 17.2 rating
16. Phillips (Chicago): 19-9 (5-5 in Conference), 17.0 rating, 3 straight wins
17. Rockford Christian (Rockford): 28-2 (8-1 in Big Northern), 16.9 rating
18. Pleasant Plains: 26-7 (7-2 in Sangamo), 16.6 rating
19. Massac County (Metropolis): 25-7 (7-3 in Conference), 16.2 rating
20. Nashville: 20-12 (5-3 in Conference), 14.6 rating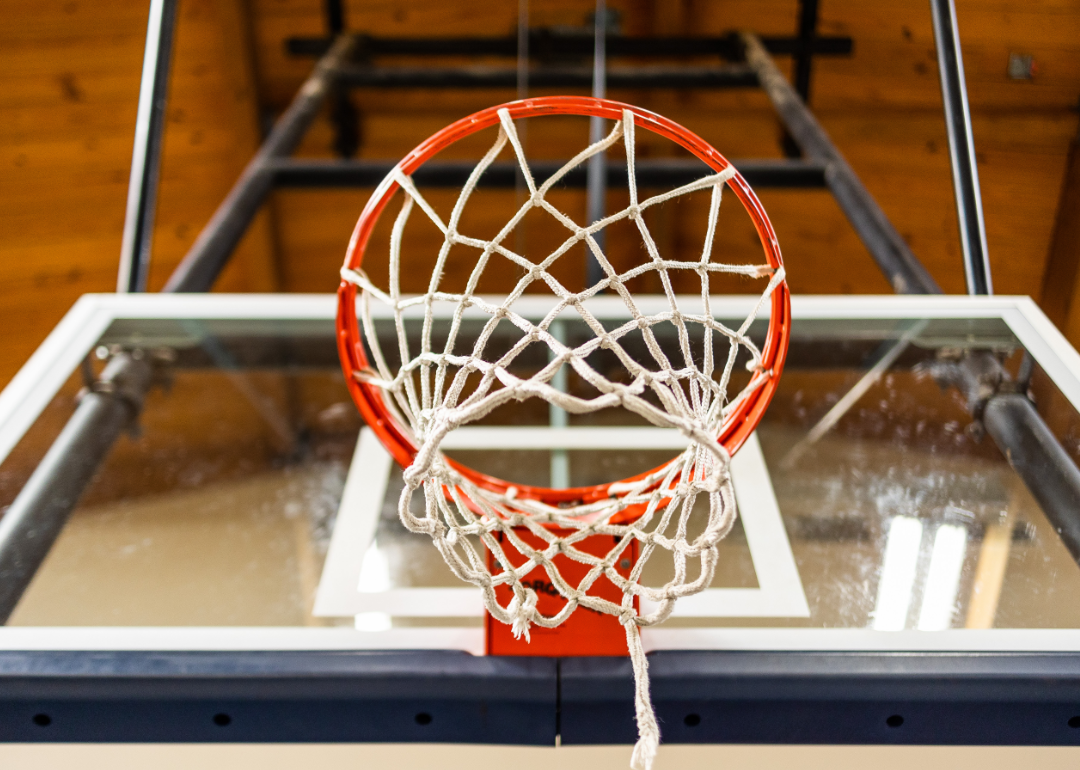 3 / 4
Class 3A
1. Simeon (Chicago): 32-4 (8-2 in Conference), 36.4 rating
2. Sacred Heart-Griffin (Springfield): 31-4 (17-1 in Central State Eight), 31.4 rating
3. Metamora: 34-2 (14-0 in Mid-Illini), 31.0 rating, 32 straight wins
4. MacArthur (Decatur): 28-5 (16-2 in Central State Eight), 28.5 rating
5. East St. Louis: 26-9 (8-4 in Southwestern), 27.6 rating
6. Hillcrest (Country Club Hills): 29-4 (12-1 in South Suburban), 25.9 rating
7. Marian Catholic (Chicago Heights): 26-8 (11-5 in Conference), 24.9 rating
8. Chicago Mt. Carmel (Chicago): 27-7 (10-3 in Conference), 24.2 rating
9. Hyde Park (Chicago): 24-7 (8-2 in Conference), 23.2 rating
10. Richwoods (Peoria): 25-6 (7-3 in Big Twelve), 22.6 rating
11. Central (Burlington): 29-6 (16-2 in Fox Valley), 21.3 rating
12. Saint Ignatius College Prep (Chicago): 24-13 (7-5 in Conference), 21.2 rating, 2 straight losses
13. Mt. Zion: 28-5 (12-0 in Apollo), 21.2 rating
14. Lincoln: 26-6 (9-2 in Apollo), 21.1 rating
15. Triad (Troy): 28-7 (9-1 in Mississippi Valley), 20.6 rating
16. Lemont: 28-7 (11-2 in South Suburban), 20.1 rating
17. Centralia: 25-7 (8-2 in South Seven), 19.4 rating
18. St. Patrick (Chicago): 19-11 (9-7 in Conference), 19.0 rating
19. Lake Forest: 23-11 (10-4 in North Suburban), 18.8 rating
20. Herrin: 26-5 (8-1 in Conference), 18.7 rating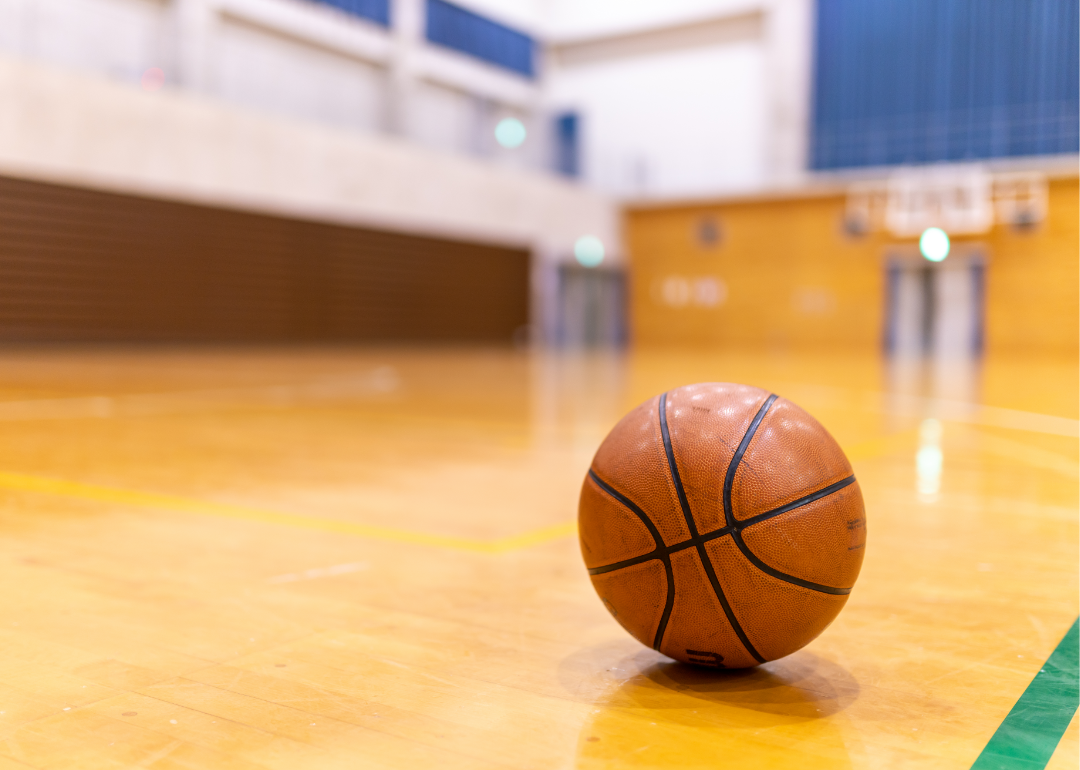 4 / 4
Class 4A
1. Benet Academy (Lisle): 35-2 (16-0 in Conference), 34.3 rating
2. Moline: 35-3 (14-0 in Western Big 6), 33.4 rating, 16 straight wins
3. Kenwood (Chicago): 28-7 (8-1 in Conference), 30.3 rating
4. New Trier (Winnetka): 33-5 (9-1 in Conference), 30.2 rating
5. Downers Grove North (Downers Grove): 32-5 (10-2 in Conference), 29.6 rating, 2 straight losses
6. Hinsdale Central (Hinsdale): 31-4 (11-1 in Conference), 29.3 rating
7. Joliet West (Joliet): 29-6 (15-1 in SouthWest Prairie), 29.0 rating
8. Oswego East (Oswego): 29-6 (16-0 in SouthWest Prairie), 28.7 rating
9. Brother Rice (Chicago): 29-5 (10-2 in Conference), 28.5 rating
10. Glenbrook North (Northbrook): 28-5 (7-3 in Conference), 27.5 rating
11. Rolling Meadows: 28-7 (10-0 in Mid-Suburban - East), 27.2 rating
12. Lyons (LaGrange): 26-6 (8-4 in Conference), 27.1 rating
13. Whitney Young (Chicago): 23-8 (8-1 in Conference), 27.0 rating
14. St. Rita (Chicago): 23-11 (10-1 in Conference), 26.5 rating
15. Belleville East (Belleville): 26-7 (7-5 in Southwestern), 25.6 rating
16. O'Fallon: 25-8 (9-3 in Southwestern), 25.5 rating
17. Curie (Chicago): 20-11 (7-3 in Conference), 25.5 rating
18. Quincy: 26-5 (12-2 in Western Big 6), 25.4 rating
19. Glenbrook South (Glenview): 25-9 (6-4 in Conference), 25.2 rating
20. Libertyville: 29-6 (13-1 in North Suburban), 24.8 rating