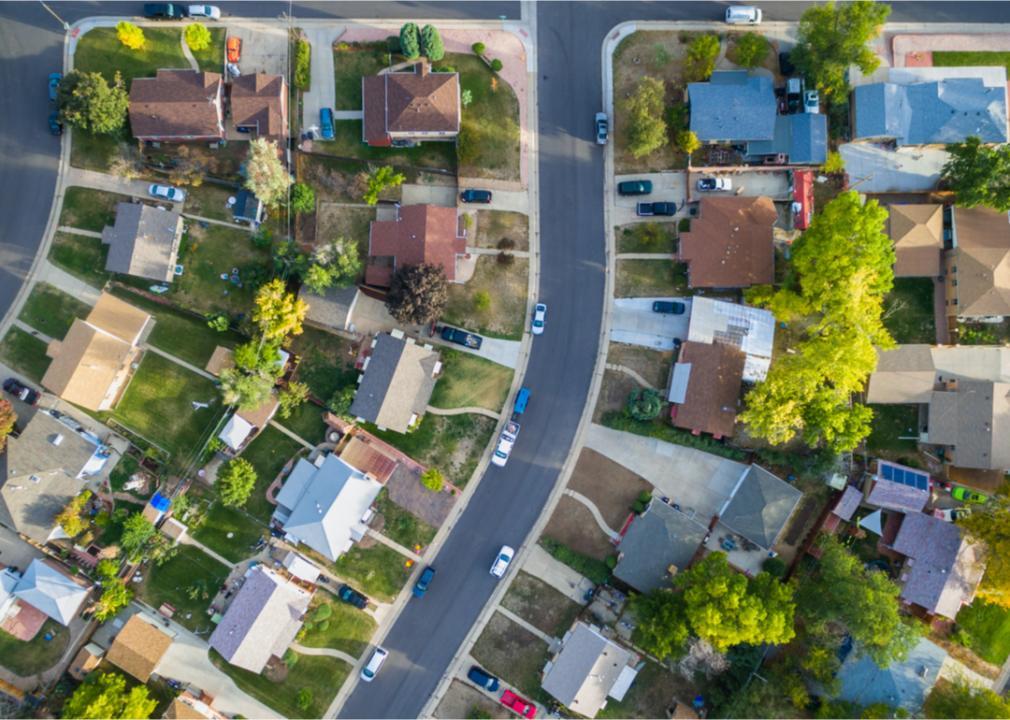 People from these counties are looking to buy homes in Clayton County, IA
Arina P Habich // Shutterstock
People from these counties are looking to buy homes in Clayton County, IA
The pandemic sent Americans running for the suburbs. They sought out more space for work and personal life, less congestion and exposure to the Covid-19 virus, and lower costs of living.
A study from the nonpartisan Brookings Institute which looked at 56 major metro areas found that populous, urban counties saw their populations shrink considerably from 2020-2021.
And data tells us many of those Americans began their move with online search tools – including through video tours of new homes and rental units which became commonplace over the last several years. A 2022 report done by the National Association of Realtors showed 96% of homebuyers used online tools when searching for a home in the United States.
Stacker compiled statistics about people in counties looking to buy homes in Clayton County using cross-market demand data from Realtor.com. View share is the percentage of views to Clayton County from each respective municipality. Cross-market demand statistics are as of Q4 2022.
Continue reading to see where folks are searching from recently as they look to move to Clayton County.
#10. Crawford County, WI
- View share: 1.9%
- Views to own county: 11.4%
- Views within own state: 34.1%
- Views to other states: 54.5%
#9. Delaware County, IA
- View share: 2.0%
- Views to own county: 30.7%
- Views within own state: 46.7%
- Views to other states: 22.6%
#8. Loudoun County, VA
- View share: 2.5%
- Views to own county: 1.0%
- Views within own state: 5.4%
- Views to other states: 93.6%
#7. Hennepin County, MN
- View share: 2.7%
- Views to own county: 18.2%
- Views within own state: 39.4%
- Views to other states: 42.4%
#6. Black Hawk County, IA
- View share: 2.8%
- Views to own county: 44.9%
- Views within own state: 27.7%
- Views to other states: 27.4%
#5. Polk County, IA
- View share: 3.0%
- Views to own county: 35.0%
- Views within own state: 26.7%
- Views to other states: 38.3%
#4. Dubuque County, IA
- View share: 3.2%
- Views to own county: 50.1%
- Views within own state: 13.2%
- Views to other states: 36.7%
#3. Linn County, IA
- View share: 3.6%
- Views to own county: 39.8%
- Views within own state: 26.5%
- Views to other states: 33.6%
#2. Bucks County, PA
- View share: 9.3%
- Views to own county: 8.8%
- Views within own state: 8.1%
- Views to other states: 83.1%
#1. Cook County, IL
- View share: 18.3%
- Views to own county: 9.9%
- Views within own state: 12.0%
- Views to other states: 78.0%