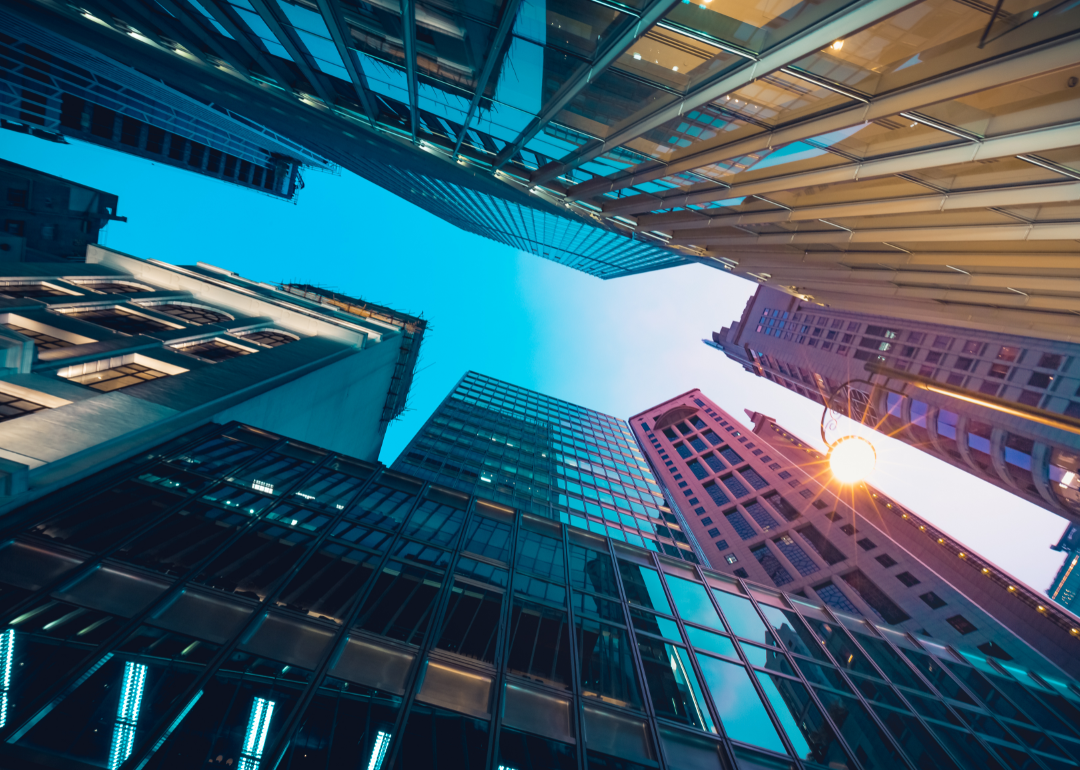 Stacker Studio
Kansas commercial energy use at a glance
Kansas commercial energy use at a glance
When asked about what items in their lives use energy, people might think of objects in their own home, such as bedroom lights, ceiling fans, refrigerators, and ovens. They might not immediately think of the items that use energy at all of the other places they frequent on a regular basis. However, commercial buildings such as grocery stores, restaurants, offices, warehouses, and small retail businesses all use a significant amount of energy to run their daily operations.
Of the more than 6 million commercial buildings in the U.S., the Energy Department has data on 130,000 with an average energy use of 207,000 British thermal units per square foot per year. Compare that to the 723,000 residential buildings with reported data that have an average energy use of 67,000 Btus per square foot per year. To evaluate energy use, the Energy Department calculates source energy, which represents the total amount of energy required to run the building, including energy generation and transmission. It's generally considered the most equitable way to compare the energy efficiency of buildings to each other.
The efficiency of a commercial building, measured in energy used per square foot of space, will vary based on many factors. Like residential buildings, the type of windows, insulation, HVAC systems, and more can change how much energy is needed to keep a building running. In addition to those considerations, commercial building operators also have to consider the type of mechanical or industrial equipment they use, the number of hours that the building is occupied, and whether the building houses materials that must be kept under specific environmental conditions. All of these aspects and more can change the energy necessary to allow the building to perform its function.
LED Lighting Supply compiled statistics about commercial energy use per building in Kansas using data from the Building Performance Database from the Office of Energy Efficiency and Renewable Energy. Keep reading to find out more about your state's commercial energy use.
Kansas is the #28 state with the lowest identified commercial energy use

- 483 commercial buildings in database
--- Average energy use for commercial: 215K BTUs per square feet per year
- 117 food sales, food service, and grocery store buildings
--- Average energy use for food: 458K BTUs
- 79 retail and service buildings
--- Average energy use for retail: 157K BTUs
- 71 office buildings
--- Average energy use for offices: 169K BTUs
This story originally appeared on LED Lighting Supply and was produced and distributed in partnership with Stacker Studio.