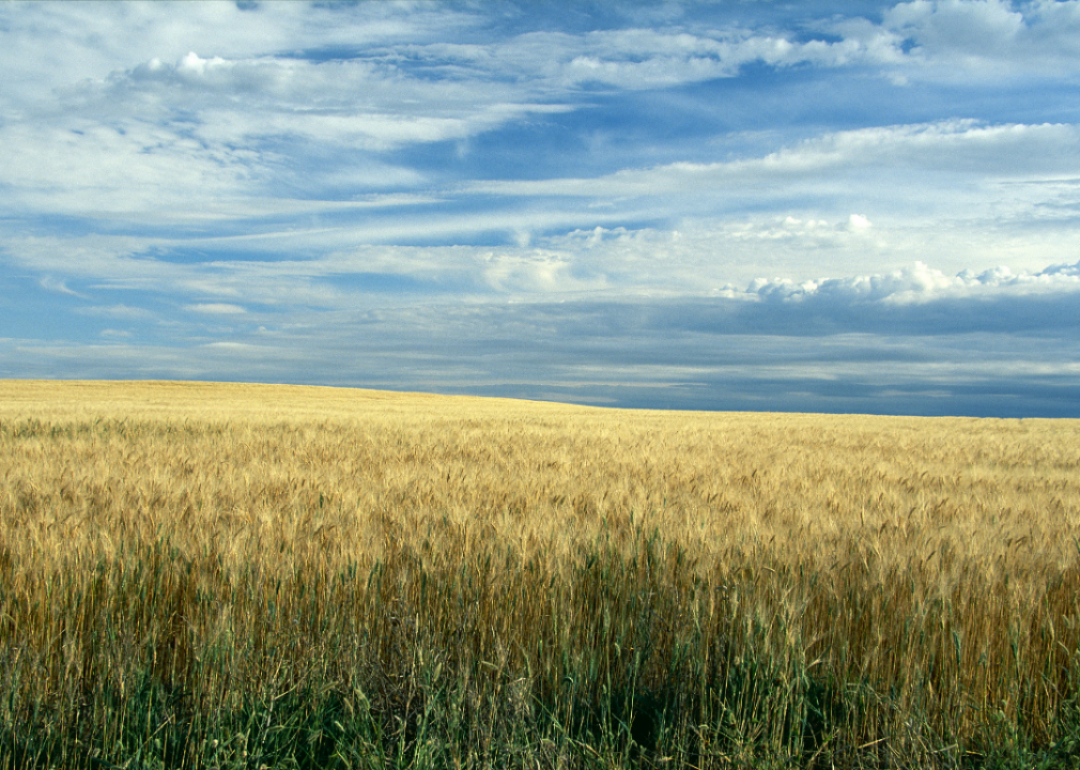 Counties with the most farmland in Kentucky
Counties with the most farmland in Kentucky
Farmland across the U.S. is disappearing by the millions of acres each decade by some estimates as sprawling urban development driven by rising housing costs pushes further into rural pastures.
The farmland that still exists in the U.S. is heavily dedicated to growing plants that Americans can't consume—grass. That grass, accounting for more than 300 million acres now, feeds our livestock, provides sod for new development, and serves as a cover crop to protect soil health between harvests.
Demand for major crops like corn and soybeans to feed Americans is only forecast by the USDA to grow in the coming decade, and demand for U.S. agricultural exports is expected to grow similarly.
The COVID-19 pandemic dramatically changed the way people purchased and consumed food, placing renewed attention on an increasingly consolidated agricultural industry where family farms have been swallowed up by large food corporations.
And after shifting behaviors caused massive economic swings in the U.S. and elsewhere, the Russian invasion of Ukraine forced food producers to once again account for yet another shock with so much of the world's grain capital taken offline by warfare.
War and corporate interests aside, farms have also had to reckon with a changing climate. Wheat fields were once commonplace across the country, but drought conditions of late have caused farmers to give up growing the crop entirely. Agitated by climate change, the shortage of water in parts of the country coupled with higher interest rates and the ongoing war in Ukraine are making agricultural businesses harder to run profitably.
To illustrate where American farms still persevere, Stacker compiled a list of counties with the most farmland in Kentucky using data from the Agriculture Department's Farm Service Agency. Farmers reported the data as mandated by participation in USDA income support programs, including Agriculture Risk Coverage and Price Loss Coverage as well as loan assistance. Counties are ranked by total acres of farmland.
In Kentucky, there are 6,531,176 acres of farmland, with common soybeans being the most common crop.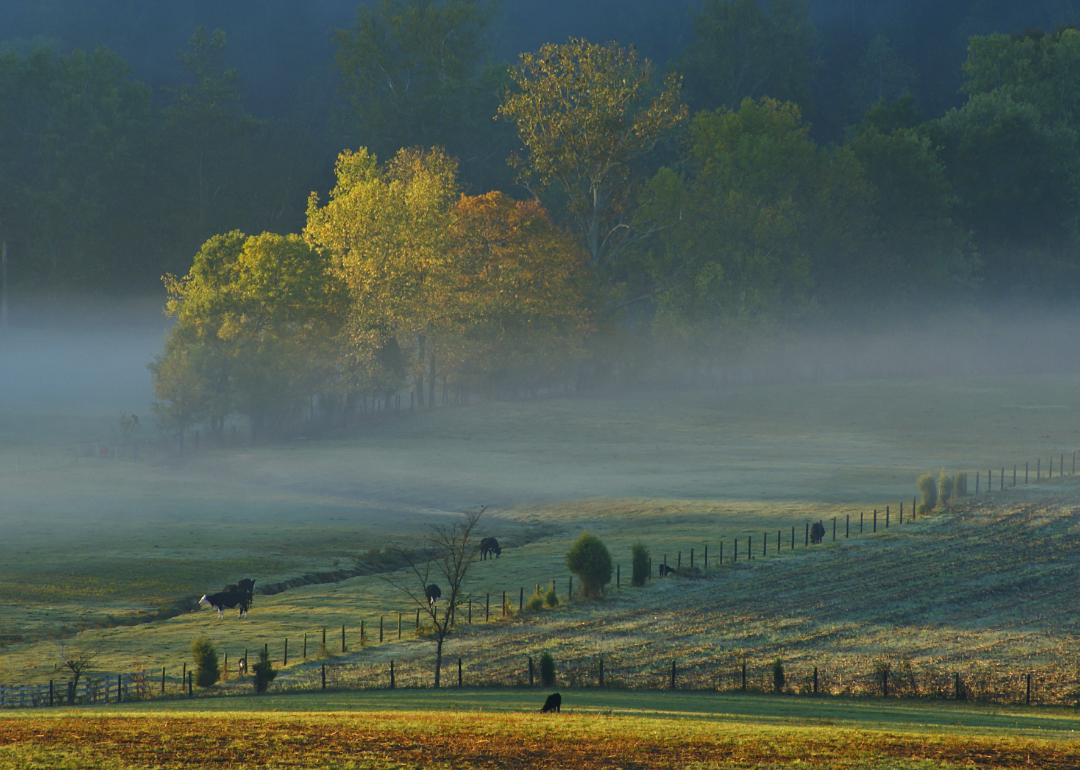 1 / 25
#25. Ohio
- Farmland: 91,461 acres (1.4% of state total)
- Farms: 1,128
- Most common crop: Common soybeans (40,553 acres, 44.3% of county farmland)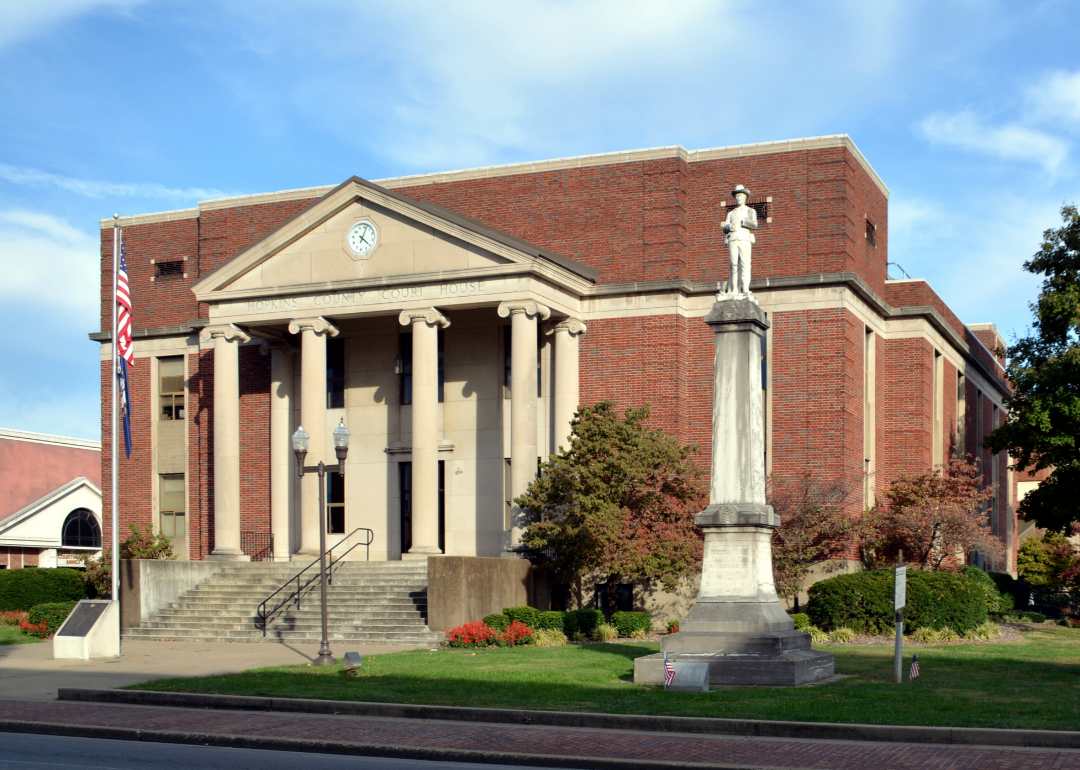 2 / 25
#24. Hopkins
- Farmland: 92,391 acres (1.4% of state total)
- Farms: 928
- Most common crop: Common soybeans (46,642 acres, 50.5% of county farmland)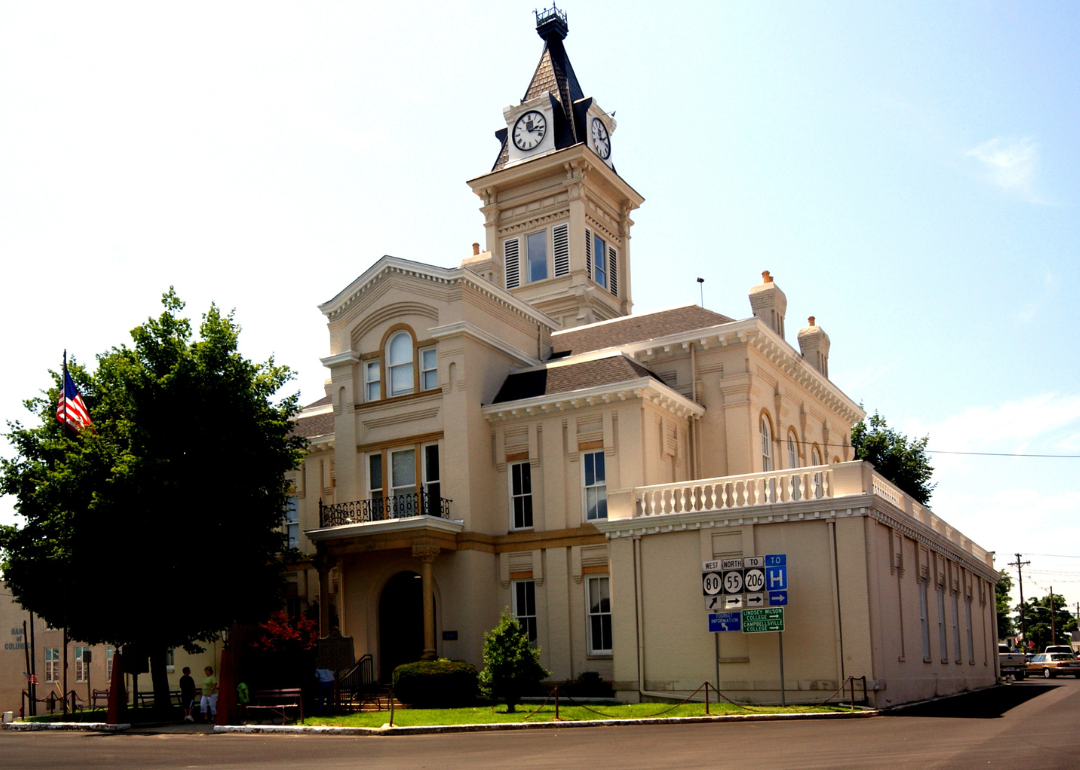 3 / 25
#23. Adair
- Farmland: 93,316 acres (1.4% of state total)
- Farms: 1,418
- Most common crop: 2+ interseeded grass mix mixed forage (23,671 acres, 25.4% of county farmland)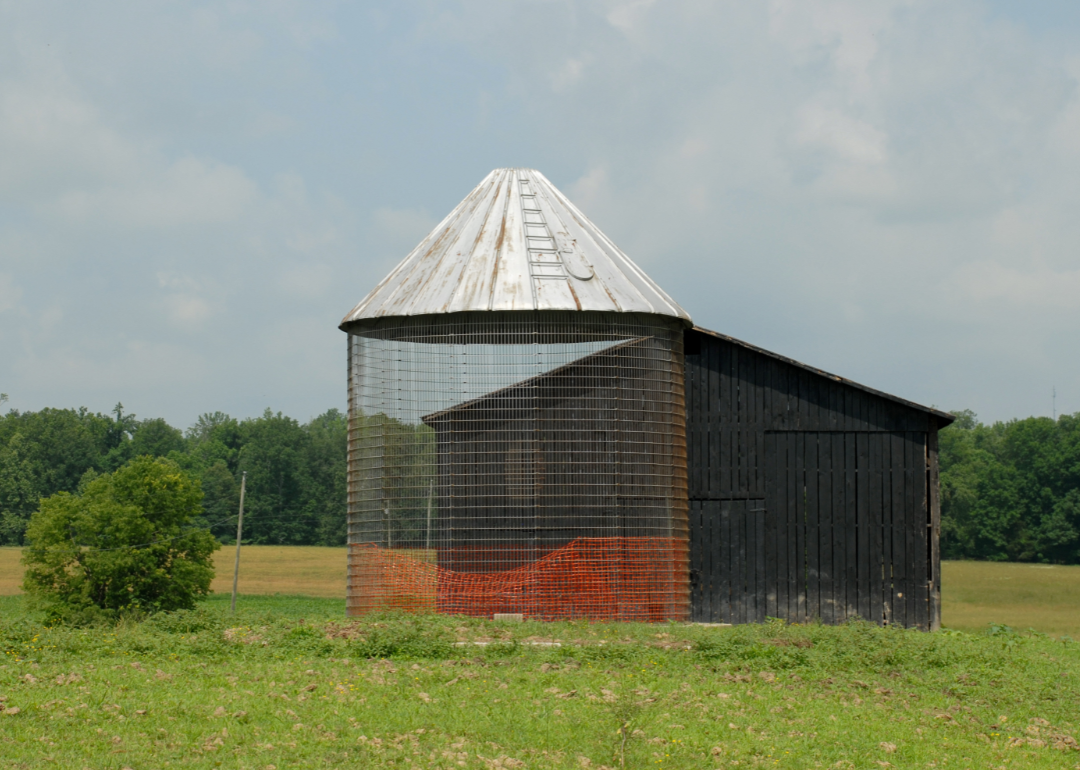 4 / 25
#22. Hart
- Farmland: 98,925 acres (1.5% of state total)
- Farms: 1,413
- Most common crop: Legume/grass mixture mixed forage (27,839 acres, 28.1% of county farmland)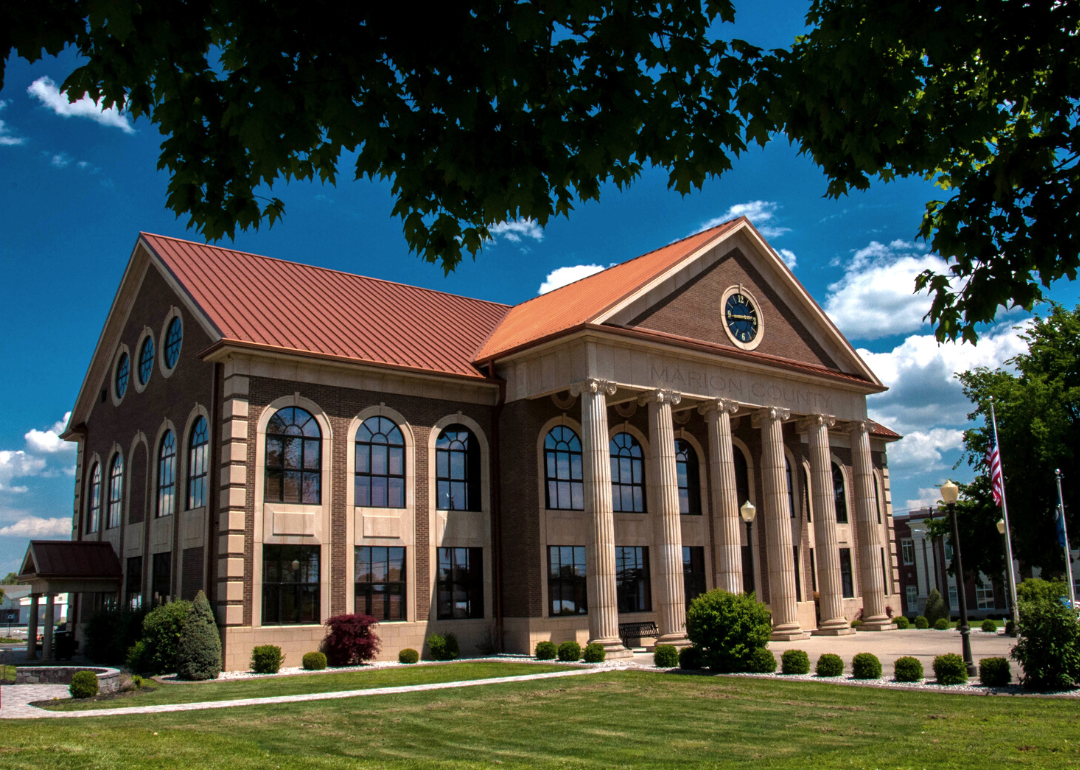 5 / 25
#21. Marion
- Farmland: 100,311 acres (1.5% of state total)
- Farms: 1,164
- Most common crop: Legume/grass mixture mixed forage (36,563 acres, 36.4% of county farmland)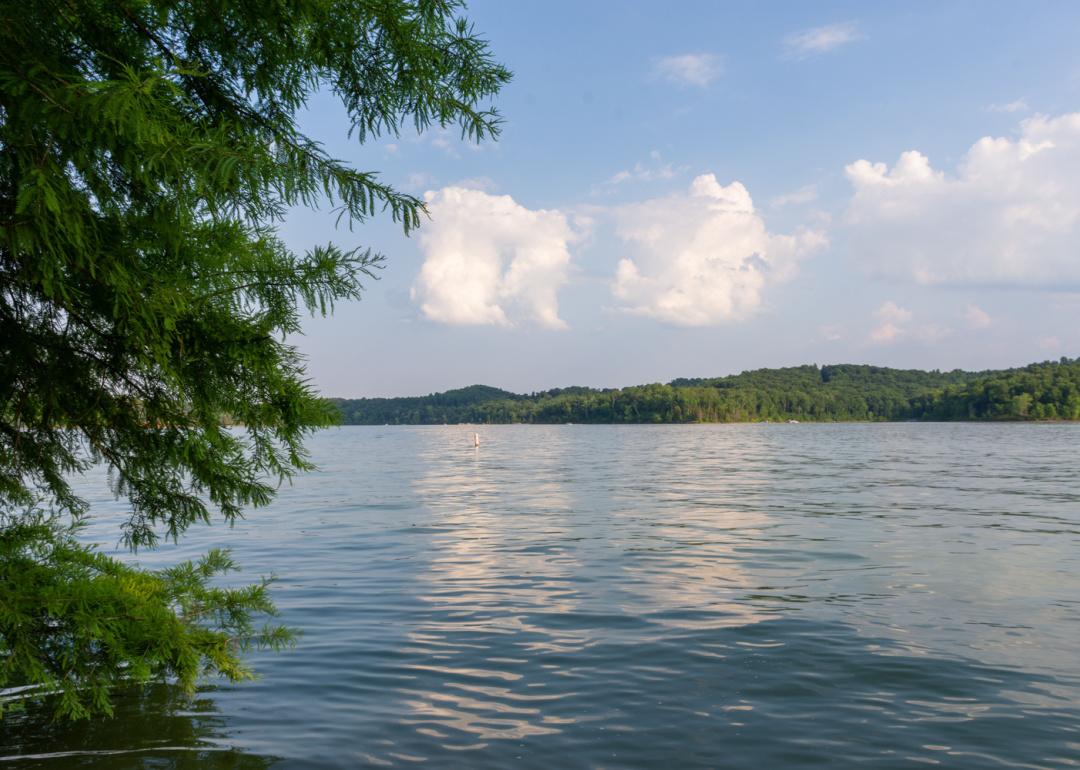 6 / 25
Michele Korfhage // Shutterstock
#20. Grayson
- Farmland: 104,398 acres (1.6% of state total)
- Farms: 1,445
- Most common crop: Legume/grass mixture mixed forage (35,677 acres, 34.2% of county farmland)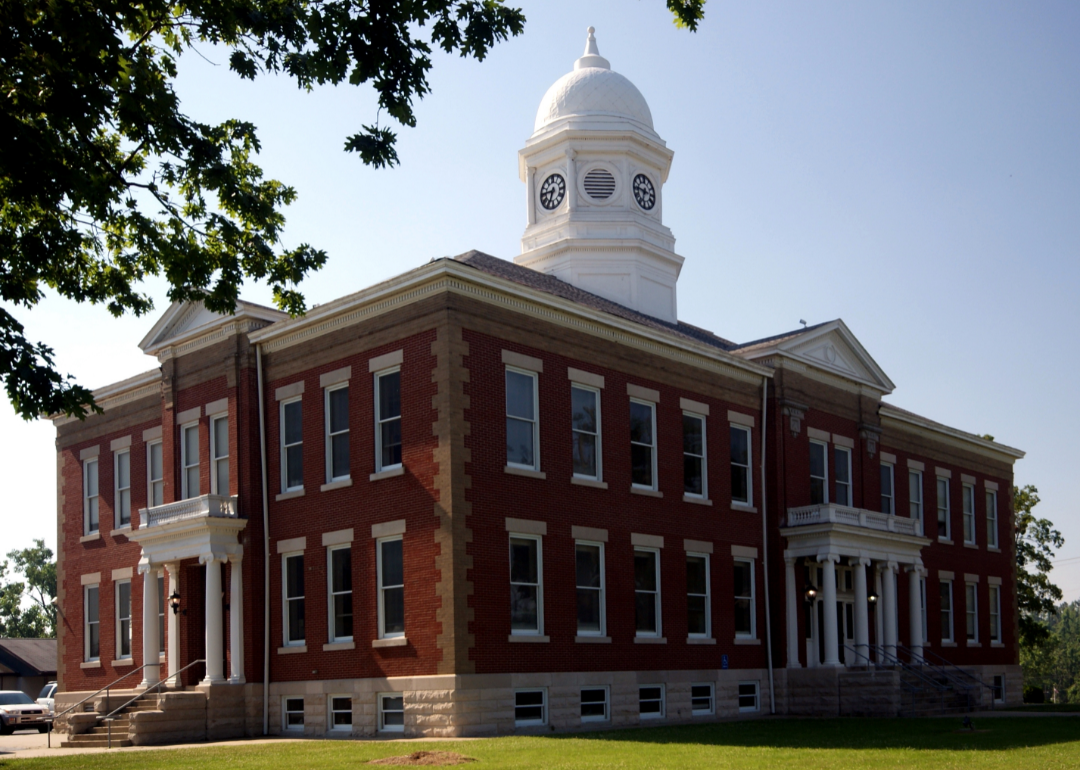 7 / 25
#19. Ballard
- Farmland: 107,245 acres (1.6% of state total)
- Farms: 928
- Most common crop: Common soybeans (47,154 acres, 44.0% of county farmland)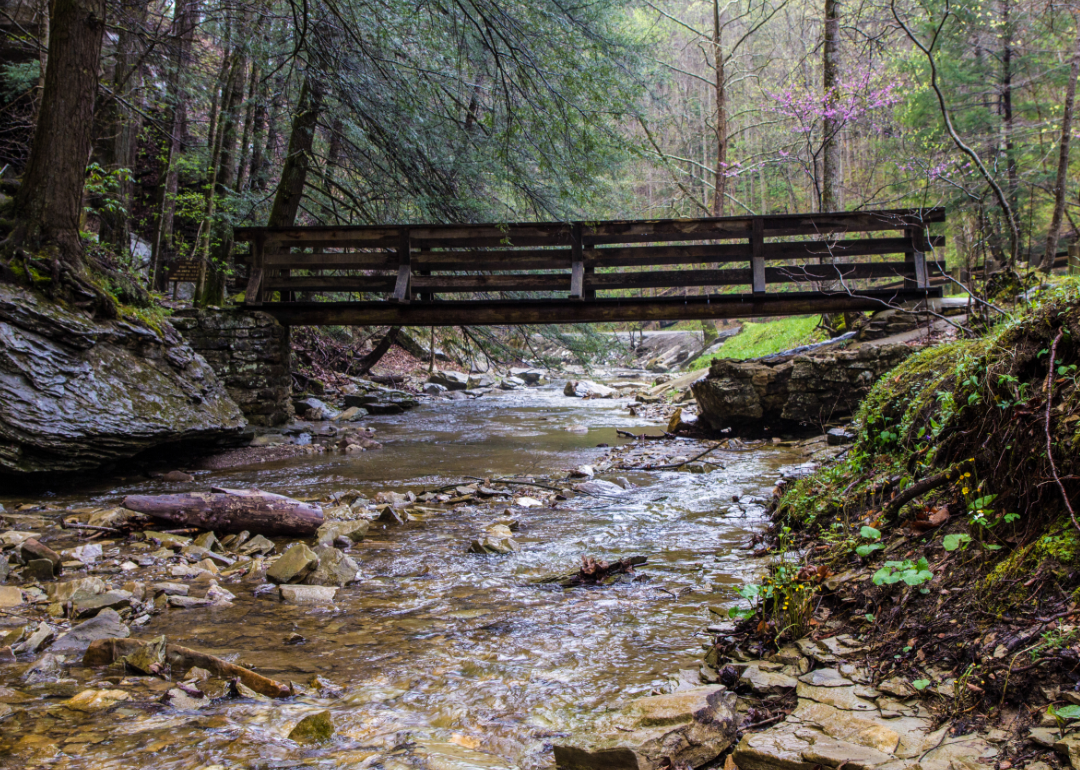 8 / 25
#18. Webster
- Farmland: 111,608 acres (1.7% of state total)
- Farms: 1,144
- Most common crop: Common soybeans (46,243 acres, 41.4% of county farmland)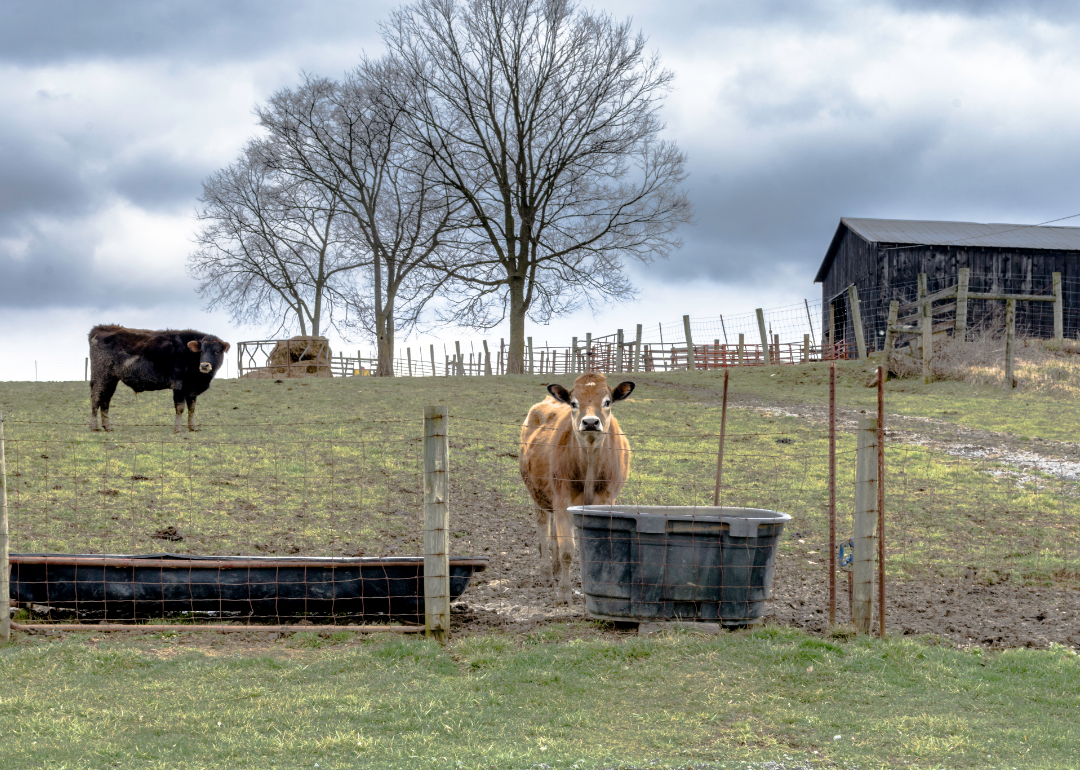 9 / 25
#17. McLean
- Farmland: 116,055 acres (1.8% of state total)
- Farms: 1,078
- Most common crop: Common soybeans (54,985 acres, 47.4% of county farmland)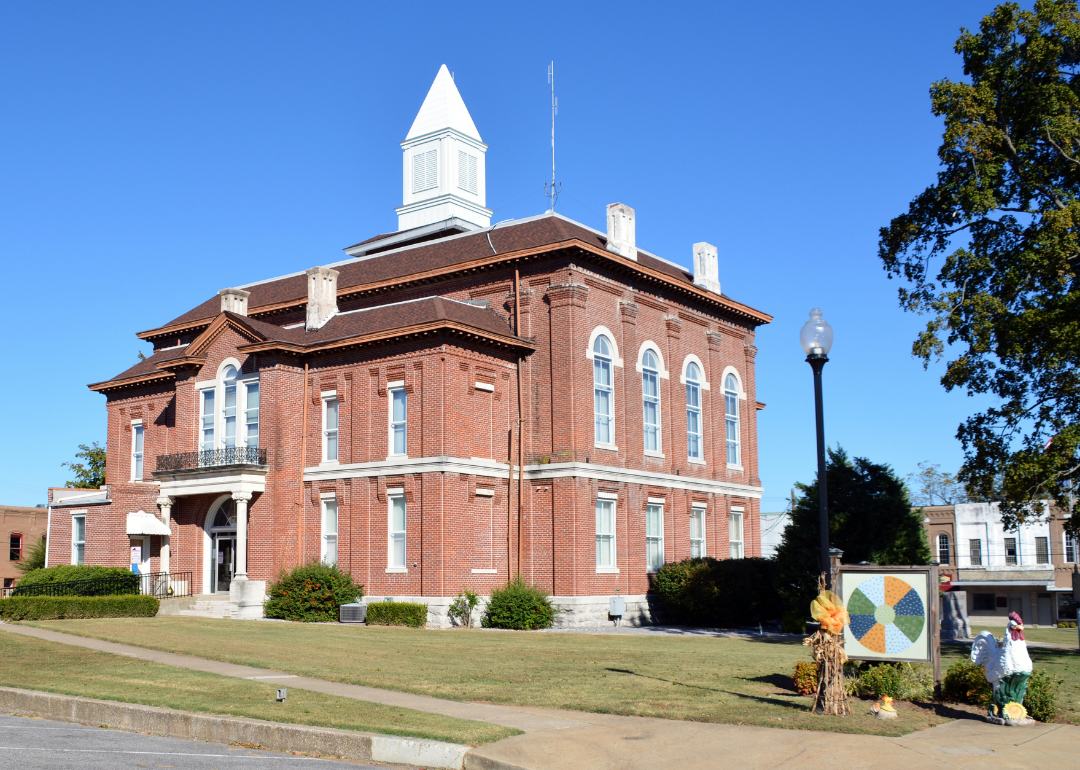 10 / 25
#16. Hickman
- Farmland: 116,554 acres (1.8% of state total)
- Farms: 695
- Most common crop: Common soybeans (51,577 acres, 44.3% of county farmland)
11 / 25
#15. Pulaski
- Farmland: 118,546 acres (1.8% of state total)
- Farms: 2,514
- Most common crop: Legume/grass mixture mixed forage (45,978 acres, 38.8% of county farmland)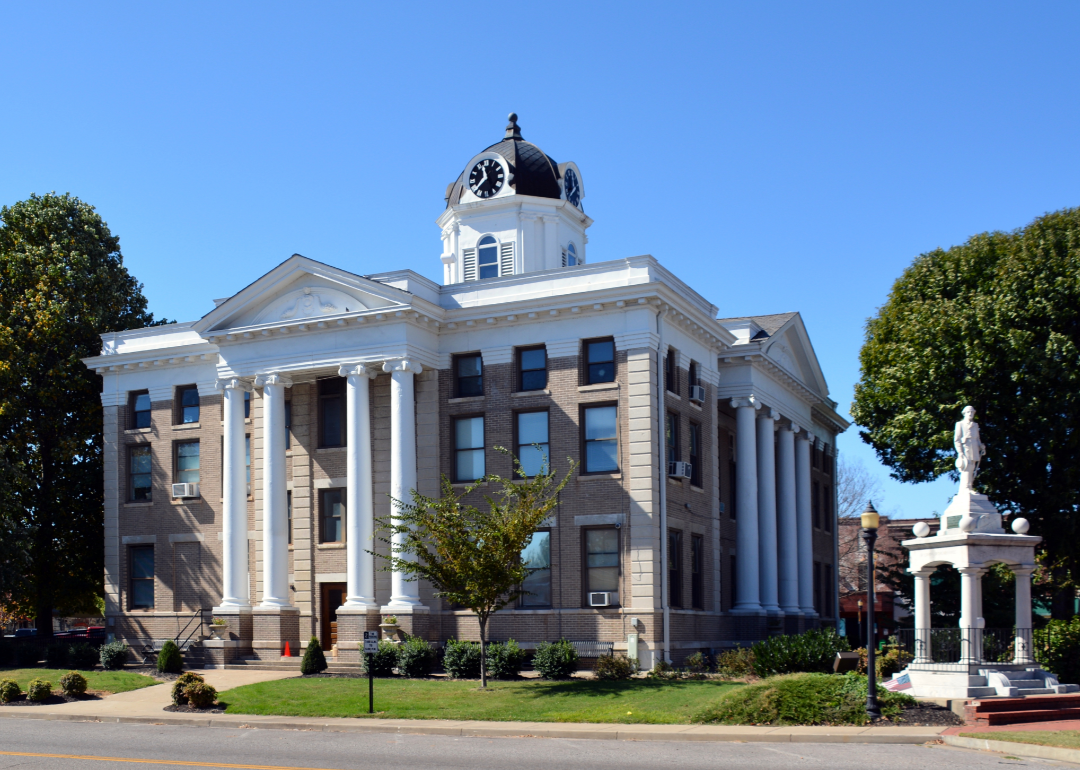 12 / 25
#14. Calloway
- Farmland: 119,789 acres (1.8% of state total)
- Farms: 1,700
- Most common crop: Common soybeans (45,371 acres, 37.9% of county farmland)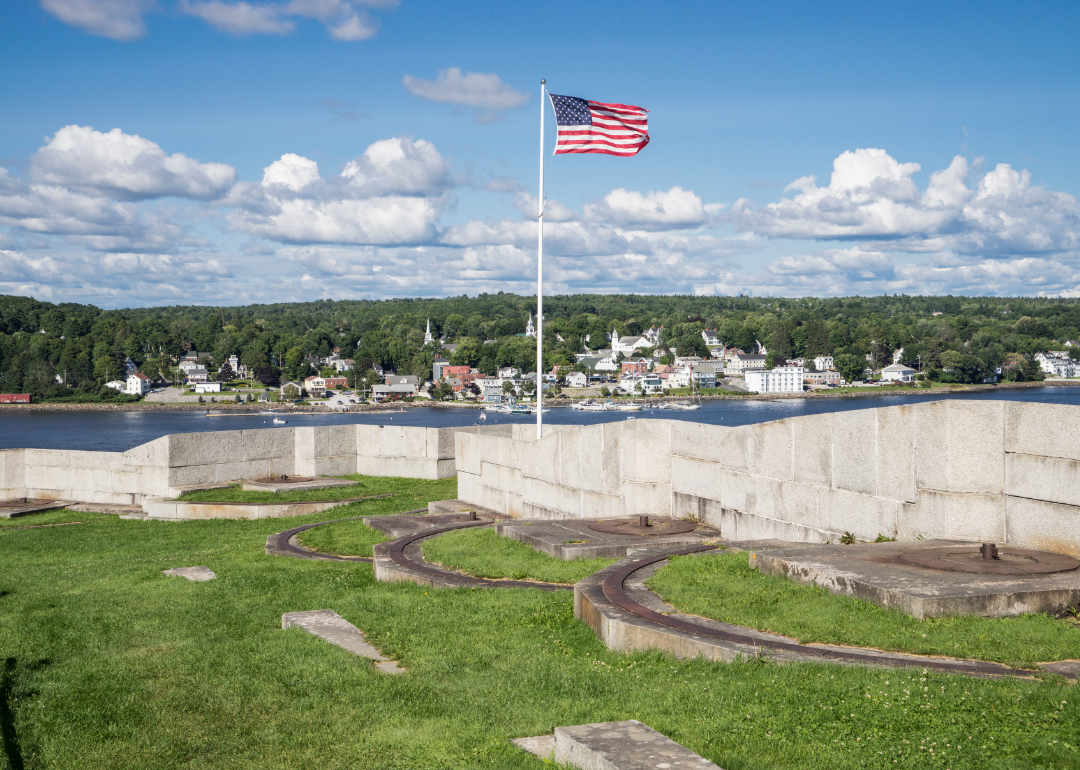 13 / 25
#13. Hardin
- Farmland: 120,184 acres (1.8% of state total)
- Farms: 1,503
- Most common crop: Common soybeans (38,668 acres, 32.2% of county farmland)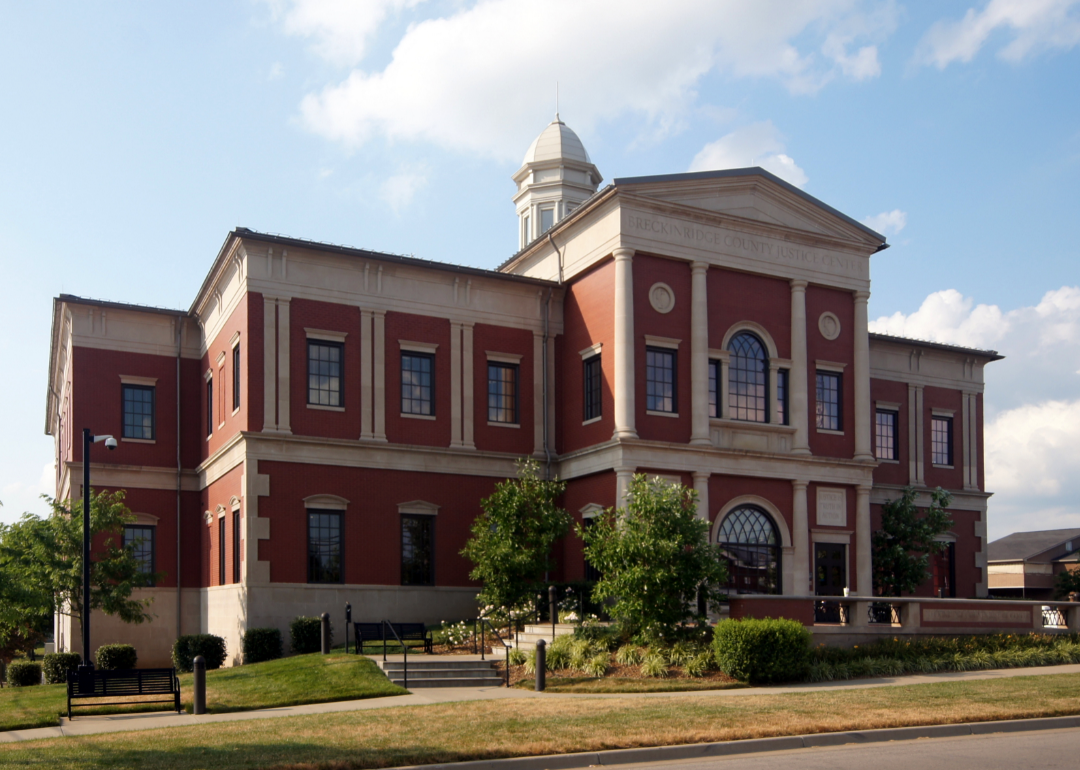 14 / 25
#12. Breckinridge
- Farmland: 128,121 acres (2.0% of state total)
- Farms: 1,622
- Most common crop: 2+ interseeded grass mix mixed forage (37,568 acres, 29.3% of county farmland)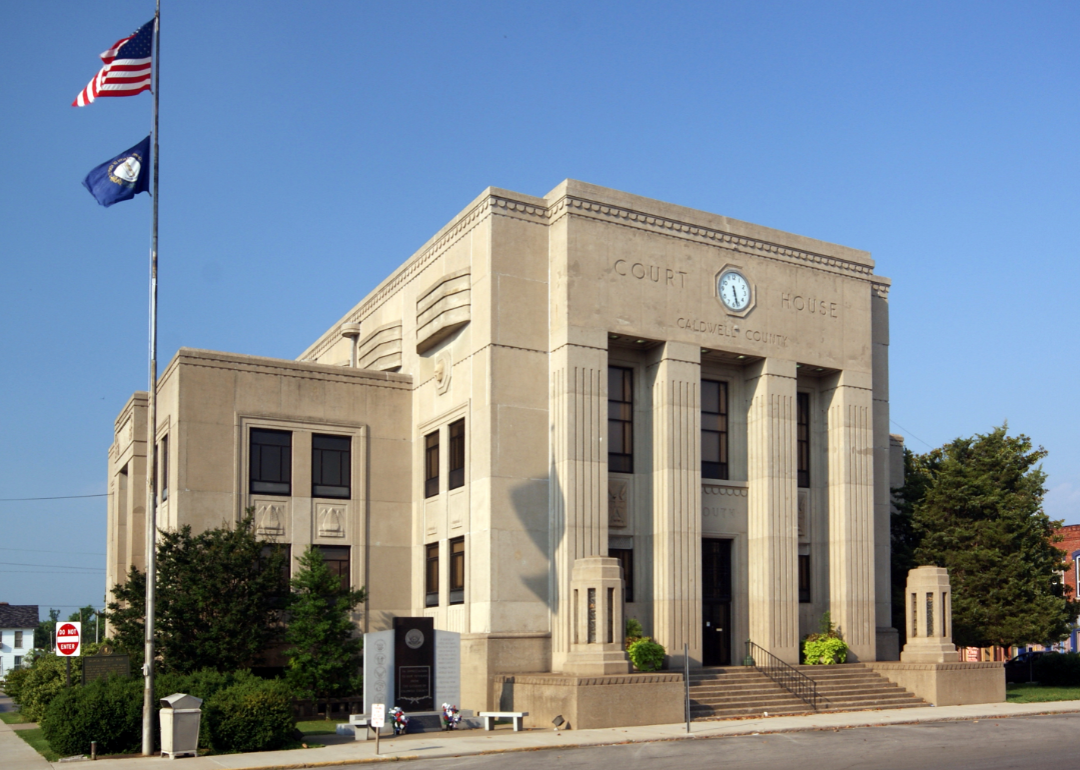 15 / 25
#11. Caldwell
- Farmland: 134,076 acres (2.1% of state total)
- Farms: 923
- Most common crop: Common soybeans (44,807 acres, 33.4% of county farmland)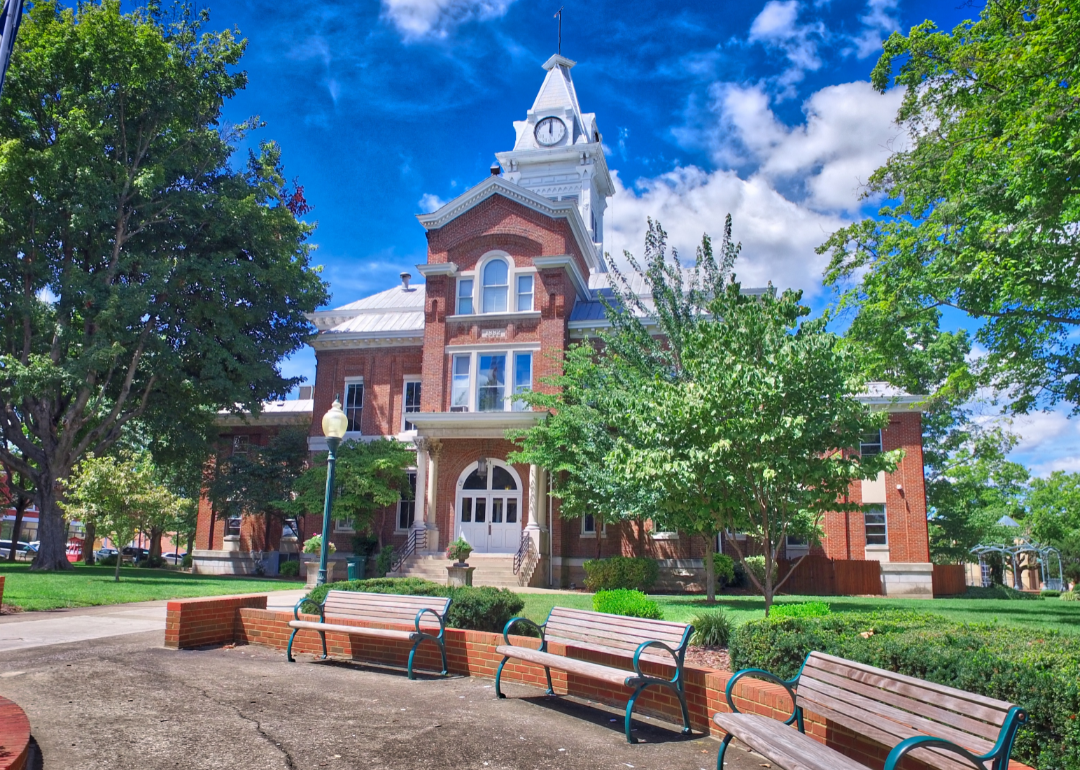 16 / 25
#10. Simpson
- Farmland: 139,262 acres (2.1% of state total)
- Farms: 903
- Most common crop: Common soybeans (42,661 acres, 30.6% of county farmland)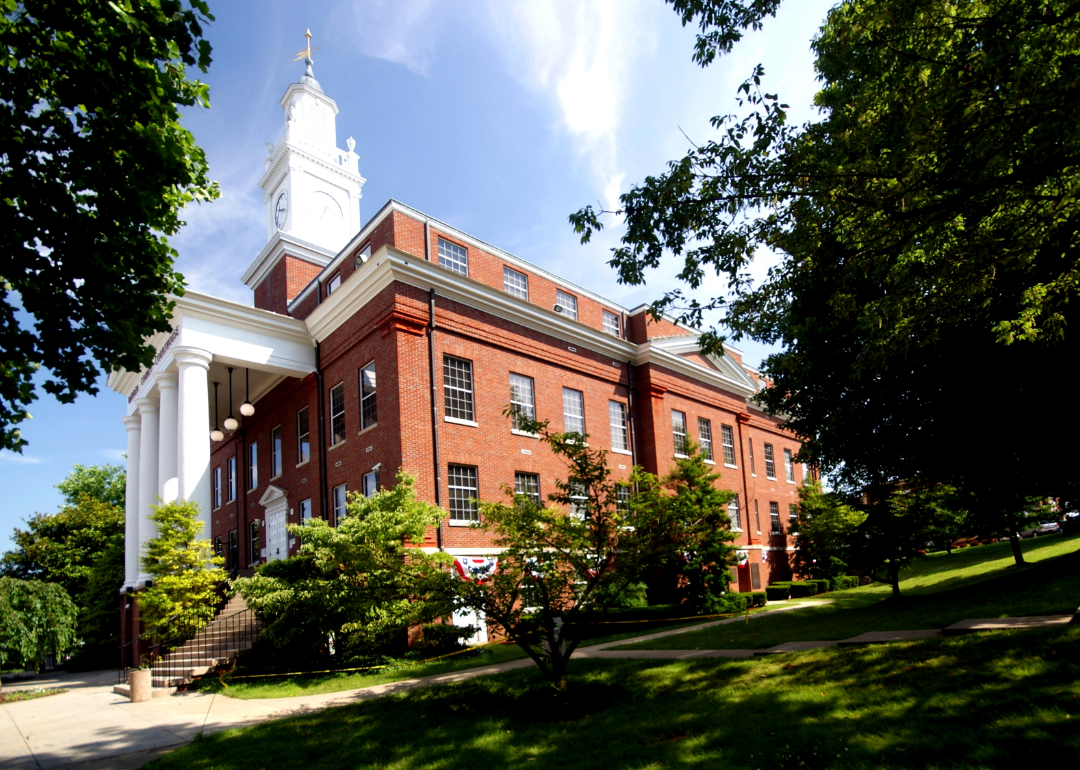 17 / 25
#9. Barren
- Farmland: 139,955 acres (2.1% of state total)
- Farms: 1,351
- Most common crop: Common soybeans (29,027 acres, 20.7% of county farmland)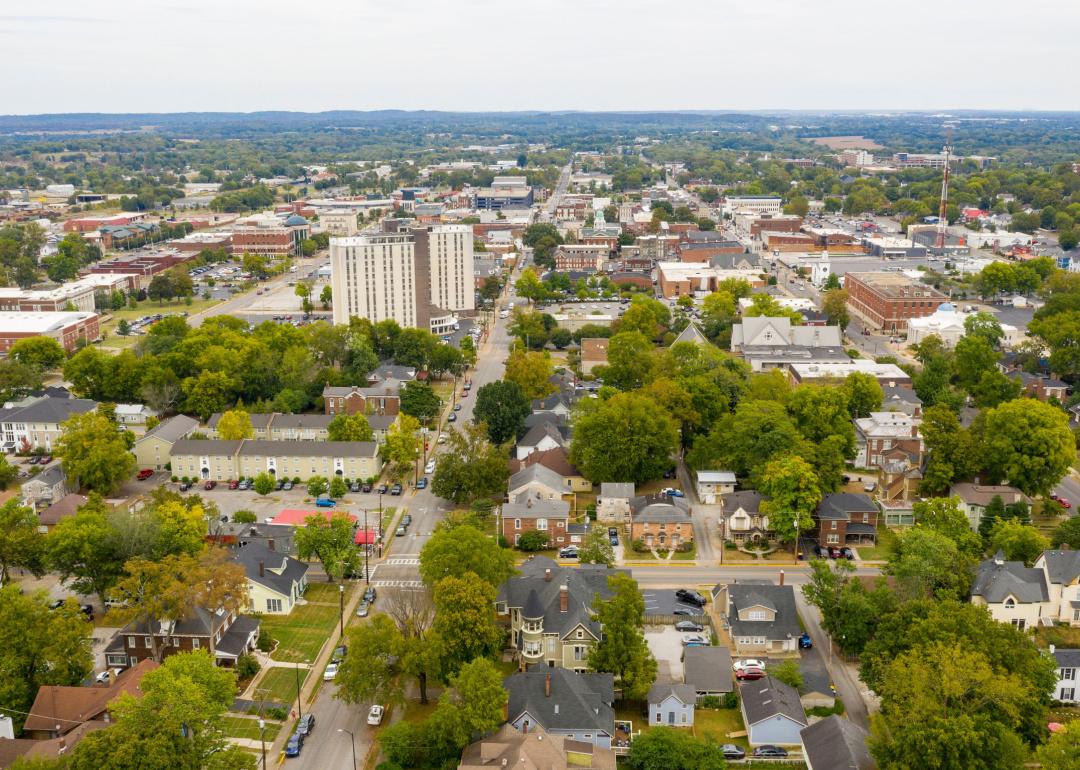 18 / 25
Real Window Creative // Shutterstock
#8. Warren
- Farmland: 144,494 acres (2.2% of state total)
- Farms: 1,482
- Most common crop: Common soybeans (39,122 acres, 27.1% of county farmland)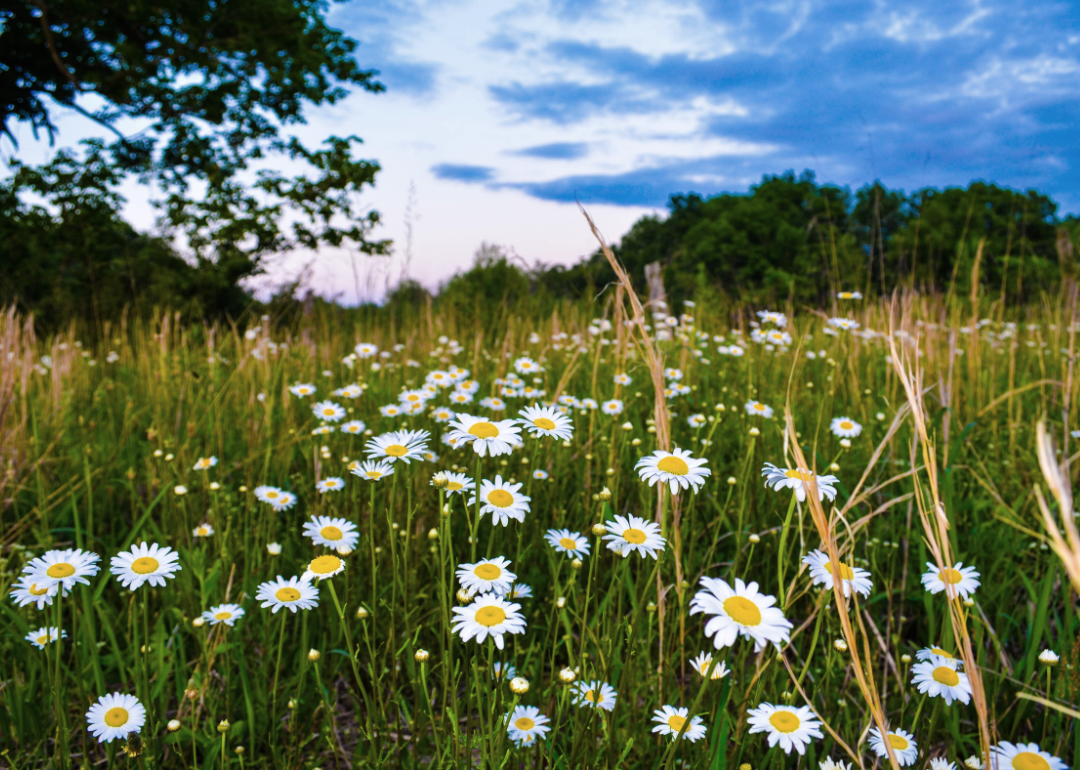 19 / 25
#7. Todd
- Farmland: 157,842 acres (2.4% of state total)
- Farms: 1,064
- Most common crop: Common soybeans (51,032 acres, 32.3% of county farmland)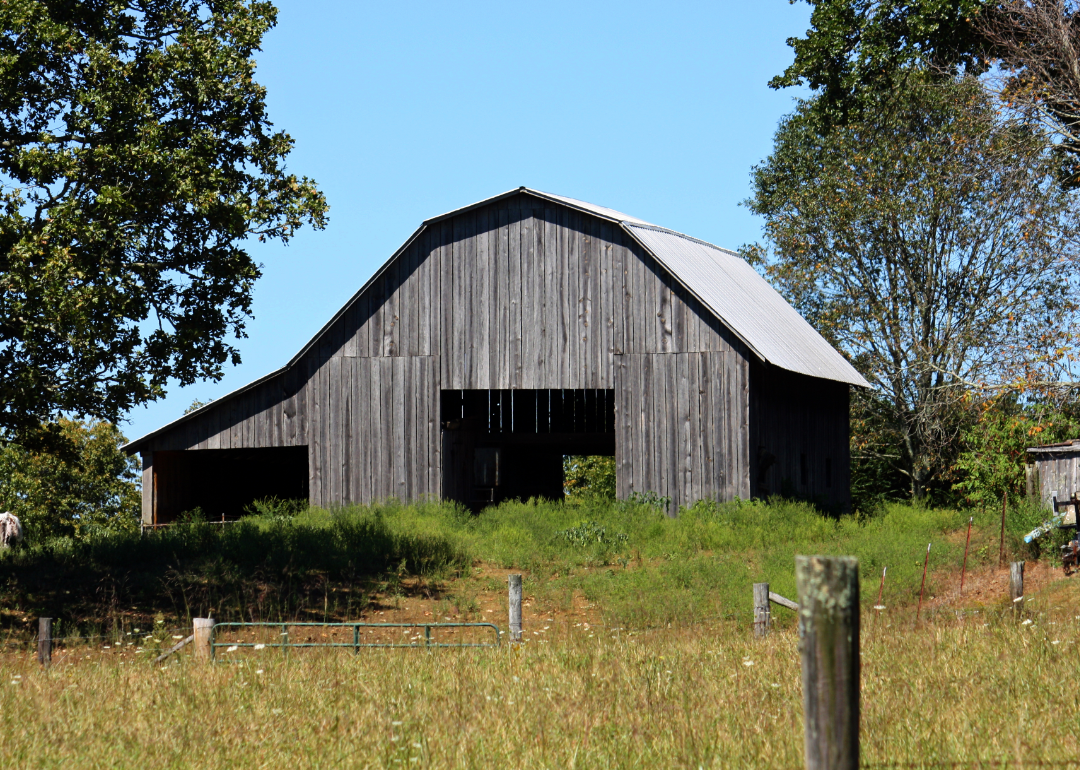 20 / 25
#6. Union
- Farmland: 166,863 acres (2.6% of state total)
- Farms: 876
- Most common crop: Common soybeans (64,609 acres, 38.7% of county farmland)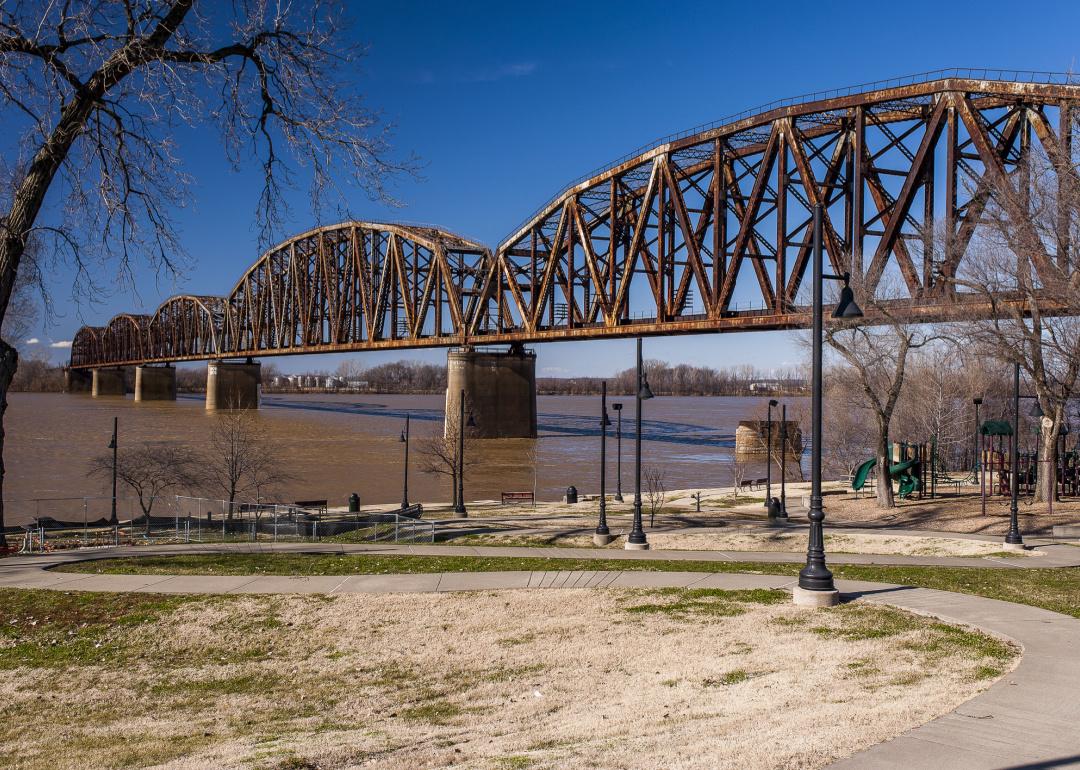 21 / 25
The American Explorer // Shutterstock
#5. Henderson
- Farmland: 171,999 acres (2.6% of state total)
- Farms: 1,352
- Most common crop: Common soybeans (85,340 acres, 49.6% of county farmland)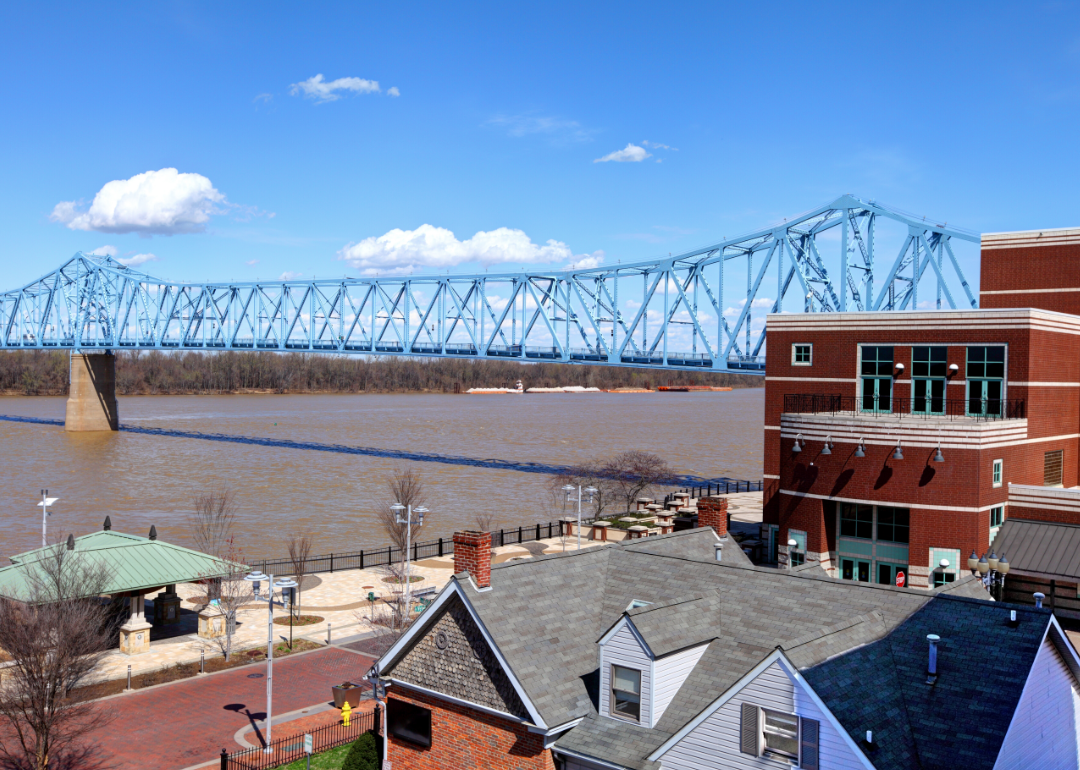 22 / 25
#4. Daviess
- Farmland: 188,076 acres (2.9% of state total)
- Farms: 1,932
- Most common crop: Common soybeans (85,399 acres, 45.4% of county farmland)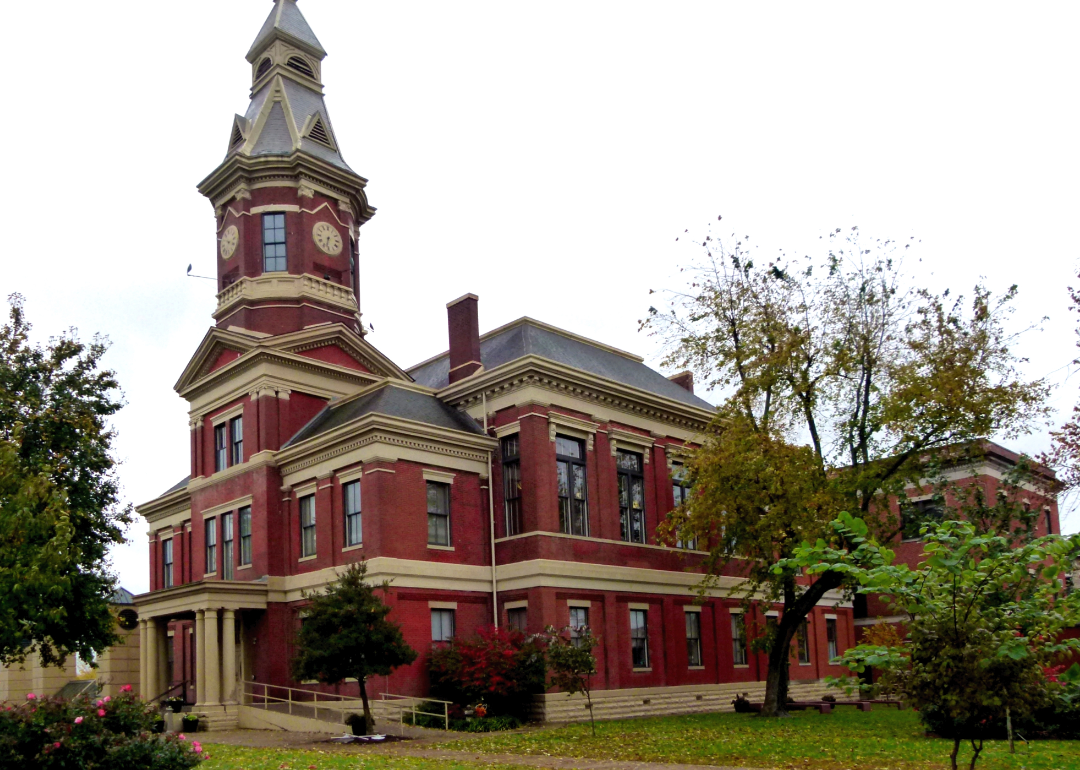 23 / 25
#3. Graves
- Farmland: 238,997 acres (3.7% of state total)
- Farms: 3,063
- Most common crop: Common soybeans (101,363 acres, 42.4% of county farmland)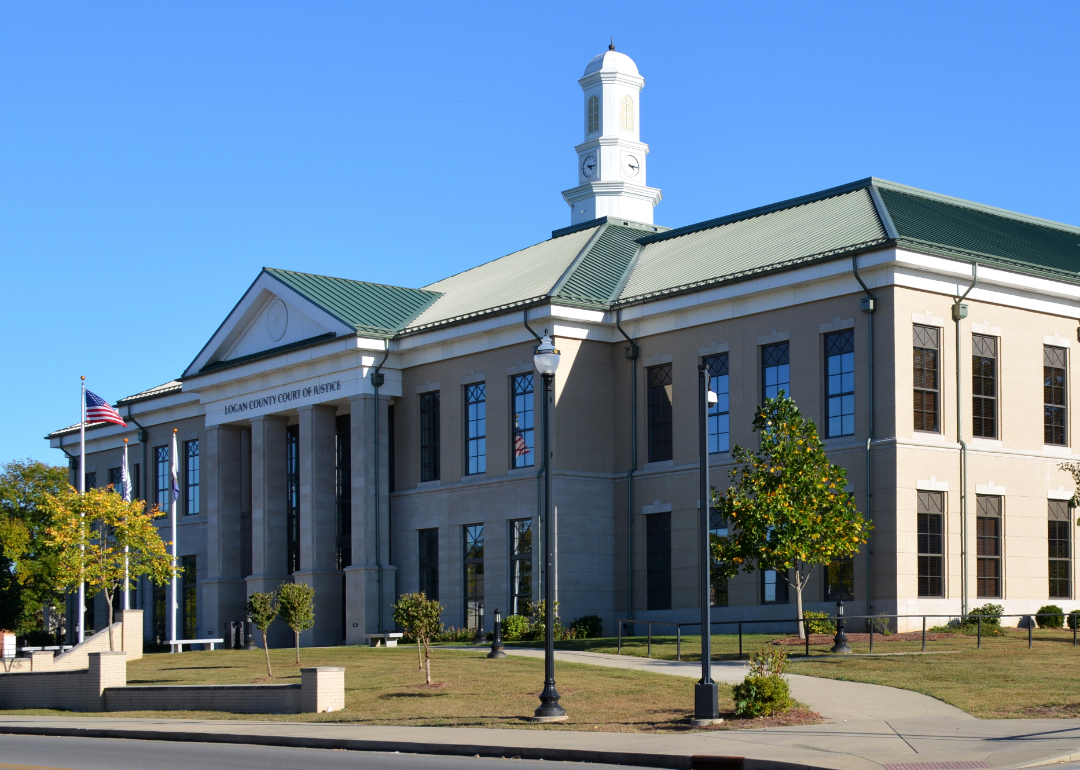 24 / 25
#2. Logan
- Farmland: 267,354 acres (4.1% of state total)
- Farms: 1,946
- Most common crop: Common soybeans (76,883 acres, 28.8% of county farmland)
25 / 25
#1. Christian
- Farmland: 320,808 acres (4.9% of state total)
- Farms: 1,998
- Most common crop: Common soybeans (86,179 acres, 26.9% of county farmland)