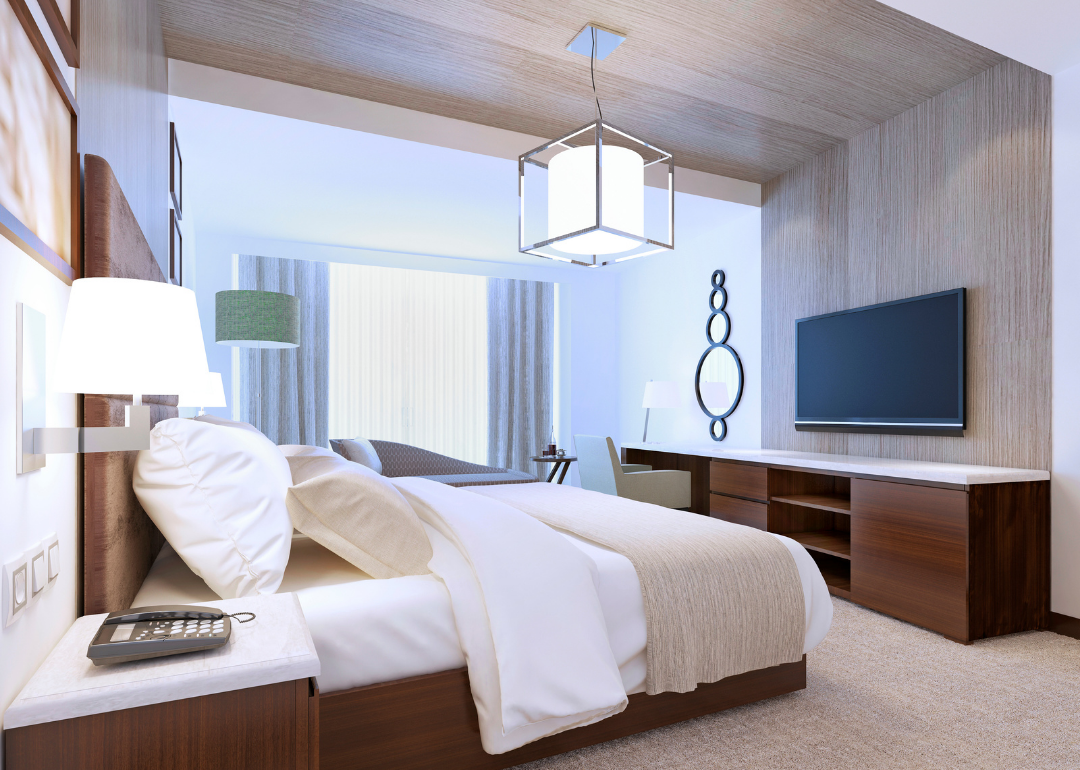 Stacker Studio
10 hotel amenities growing in popularity
10 hotel amenities growing in popularity
Once upon a time, going on vacation almost always meant a hotel stay. Platforms like Airbnb, VRBO, and HometoGo didn't exist, and all-inclusive resorts weren't as abundant and affordable as they are now.
With the rise of alternative stay options, many hotels have found they need to increase the number of amenities they offer to stay competitive. When social media came along, travelers began posting their real-time experiences online, putting even more pressure on hotels to stand out. Social media gave birth to influencers, who could give other travelers an intimate look inside hotels they haven't yet stayed in, allowing them to more easily compare options.
One of the best ways for hotels to set themselves apart these days is by reevaluating their amenities. Gone are the days when a mint on the pillow and a complimentary hand lotion are enough. Today's travelers want more—expansive room service options, top-of-the-line gym equipment, and in-room beauty services, among other things. Hotel Engine looked at the latest news from travel publications and industry organizations to compile a list of 10 hotel amenities growing in popularity.
This story originally appeared on Hotel Engine and was produced and distributed in partnership with Stacker Studio.