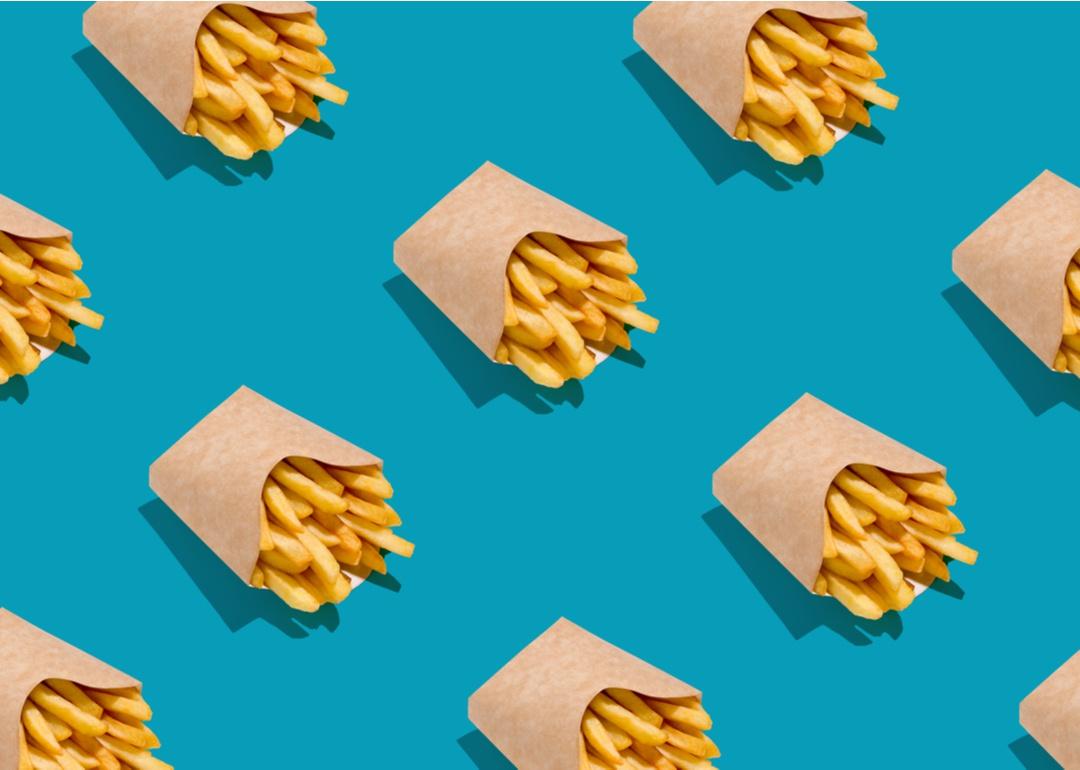 Stacker Studio
'Good' versus 'bad' fat: Here's the difference between 5 types of fat found in your diet
Prostock-studio // Shutterstock
What to know about the 5 kinds of fats
When the American Heart Association issued its first recommendations in the late 1950s for a heart-healthy dietary lifestyle, they advised that reducing fat intake and overall caloric intake reduce the incidence of heart disease. But the guidelines didn't recommend a low-fat diet for everyone.
As time went on, the critical and medical consensus began to shift more concretely toward a "fat is bad" mentality, and food manufacturers were soon marketing the low-fat diet as the key to avoiding heart disease, obesity, and a host of other problems. By the 1980s, the phrase "low-fat" was commonly seen on all kinds of food packaging to tout healthfulness, and it was all but accepted as gospel by society as a whole.
But has fat gotten a bad rap? In recent years, food trends like Atkins and keto diets have gained popularity for embracing butter, meat, and other fats, often in lieu of high-carb foods. But knowing the difference between which fats are considered healthy and which are not is essential to long-term health and wellness.
As we age, a healthy level of fat intake becomes more essential in maintaining overall health. Dr. Vasanti Malik, a research scientist at Harvard University's T.H. Chan School of Public Health, confirms that regular fat intake is necessary for certain body functions, such as organ protection, cell growth, and nutrient absorption. Additionally, fat intake maintains cholesterol and blood pressure levels. However, not all fats are created equal and moderation is key.
The medical community has conducted various studies attempting to test the long-held assumption that "fat is bad." Research has demonstrated saturated fat intake has much less bearing on the development of heart and cardiovascular disease than suspected, or assumed, and more studies continue to reframe the USDA's position on precisely what type and amount of fat is good for you.
In order to better understand the five types of fat that we consume, DietMenus outlined what you should know about the health benefits or risks of each.
This story originally appeared on DietMenus and was produced and distributed in partnership with Stacker Studio.