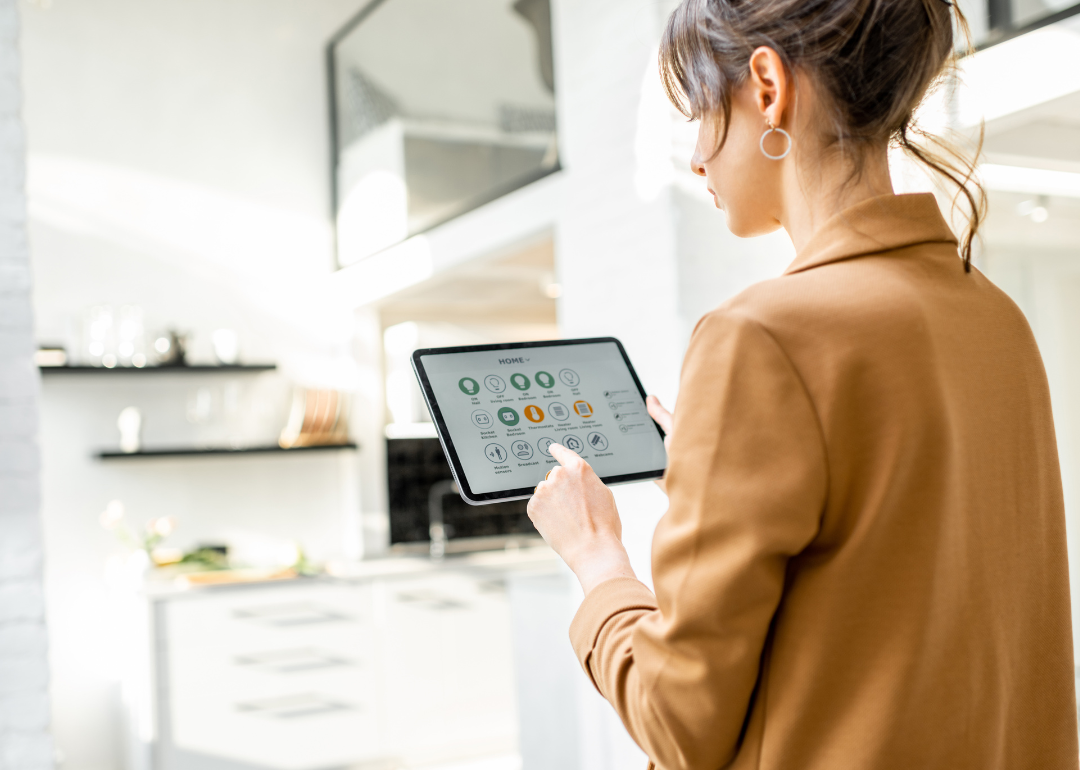 Stacker Studio
How smart technology is impacting sustainability
RossHelen // Shutterstock
How smart technology is impacting sustainability
There will be about 29 billion smart devices worldwide by the end of 2022, according to Ericsson. While estimates for the exact number of connected devices in the world vary, industry experts agree that more people are adopting them every day. There were around 51 million homes using smart devices in the U.S. alone in 2021, according to a Berg Insight report.
While most of these devices are sold as ways to make homes more comfortable and save money on utilities and other costs, some are also compatible with the reduction of energy use and pollution. IoT Secure collected interesting facts and statistics about the impact of smart technology on sustainability efforts from industry experts and news reports.
The economic value potential of Internet of Things devices was at least $740 billion in 2021 and is expected to grow dramatically by 2030, according to a November 2021 report from McKinsey. Manufacturing is one of the world's largest industries, marked by cutting-edge technology since the advent of industrialization. One way smart devices and technology can support manufacturing and other industries is by helping to eliminate the waste created by human habits. Plus, fine-tuned computer sensors can switch off machinery more efficiently—and much faster when there's danger. 
This story originally appeared on IoT Secure and was produced and distributed in partnership with Stacker Studio.