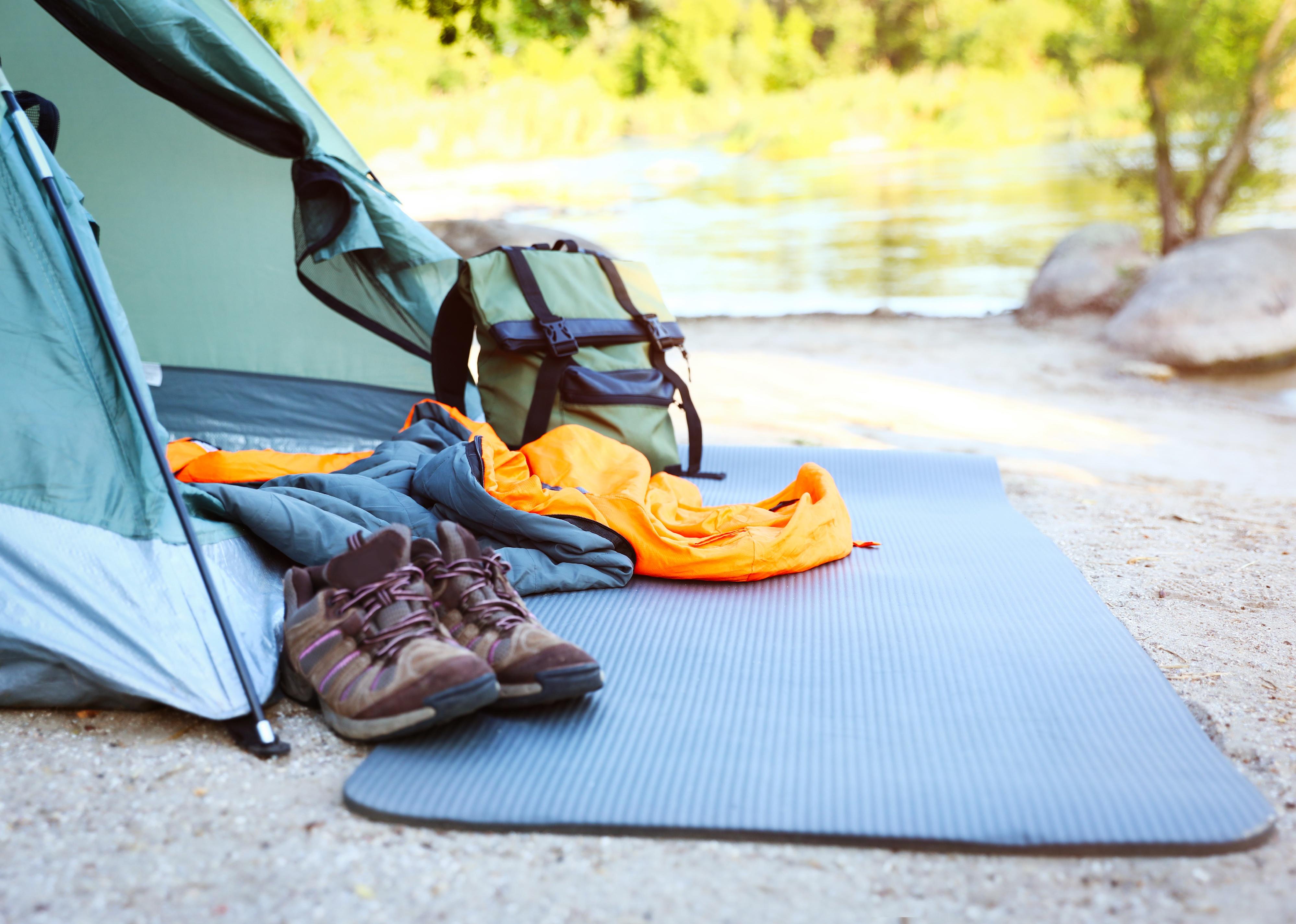 Stacker Studio
Most popular camping gear categories
New Africa // Shutterstock
Most popular camping gear categories
It's no surprise that North America is home to the world's largest camping-gear market, considering the plethora of public land and national parks available for citizens to ramble through. The West Coast dominates in this regard, with high concentrations of camping sites scattered across California, Oregon, and Washington. Globally, the current camping equipment market tallies in at just over $15 billion and is expected to grow to more than $27 billion by 2030.
The coronavirus was responsible for a dramatic drop and subsequent spike in outdoor recreational equipment sales. Demand fell in 2020 with the onset of the pandemic, when many citizens were confined to their homes in various waves of lockdown. However, once the most stringent restrictions were lifted around 2021, camping in the United States became more popular than ever, providing a natural option to travel and undertake adventure while still socially distancing.
Camping gear sales have only continued to rise since then, with international markets in Asia-Pacific and Europe poised to overtake North America in some categories. With the market growing, manufacturers are making notable improvements in product capacity, durability, and adaptability.
Curated looked at data from the Sports & Fitness Industry Association and highlighted the five most popular camping gear categories in 2021. The numbers in the forthcoming list represent wholesale sales, which differentiate from retail insomuch that wholesale refers to products sold to retail stores, which then sell products to individual customers. Overall, wholesale volume in 2021 was up 42% from 2018.
Keep reading to learn more about the most popular camping gear categories.
This story originally appeared on Curated and was produced and distributed in partnership with Stacker Studio.