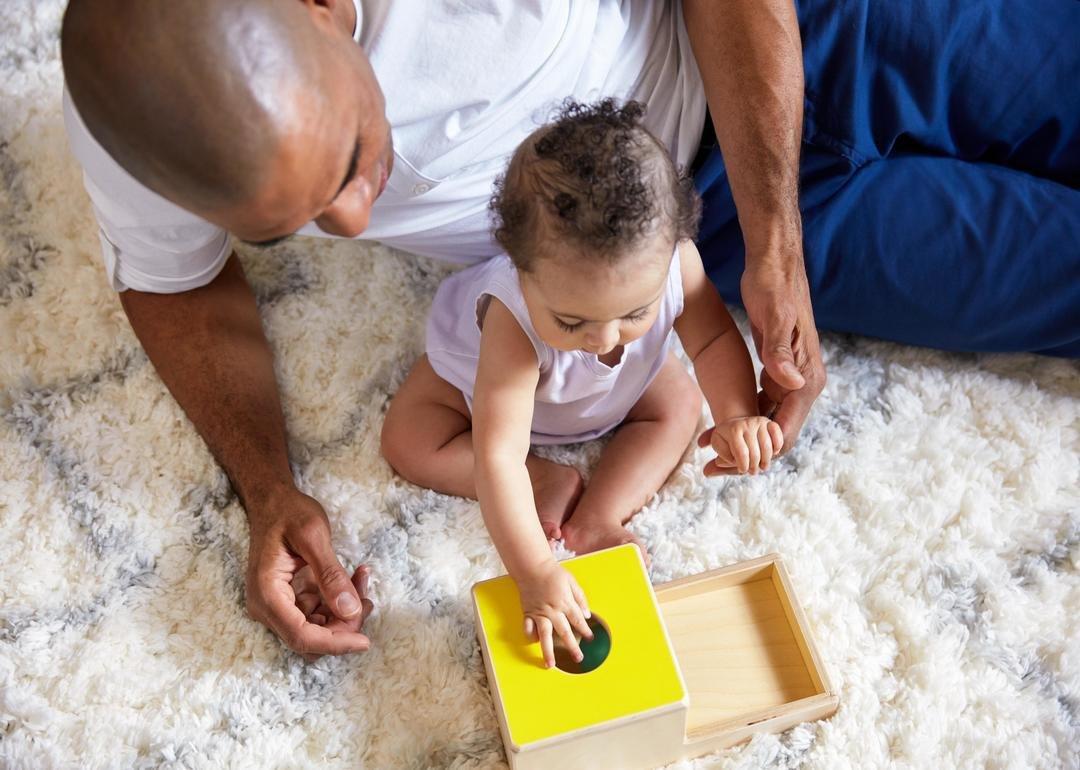 Stacker Studio
Parental leave laws in every state
Parental leave laws in every state
The United States falls behind when it comes to parental and family leave laws. It is the only industrialized nation in the world among 42 countries analyzed by the Organization for Economic Co-operation and Development that does not have any federally mandated paid parental leave policy. Several countries do offer extensive parental leave, such as Sweden, that offers robust parental leave with parents sharing 480 days of paid parental leave per child, at 80% of the stay-at-home parent's salary.
The COVID-19 pandemic has further demonstrated the need for the United States to update its parental leave policies on both the federal and state levels. While subpar laws surrounding family and parental leave makes things difficult for parents across the country, many state legislatures have introduced bills that will allow for some type of paid parental leave in the future. Several bills have been introduced at the federal level as well, including The New Parent Act, The Family and Medical Insurance Leave (FAMILY) Act, and The Cradle Act.
Some private-sector companies have also set up their own parental leave policies to help parents in the United States balance work and parenthood. In August 2015, streaming giant Netflix announced it would offer unlimited paid parental leave for up to a year for its salaried employees following the birth or adoption of a child. The Bill and Melinda Gates Foundation also offers one full year of paid leave to both new birth and adoptive parents who work full time, proving that parental leave is important to American families.
Lovevery compiled data on each state's parental leave program by combining the National Partnership for Women and Families' 2018 analysis of states' parental leave laws with updated 2020–2021 parental leave policies. These updated policies come from every state's labor laws, as well as analyses from A Better Balance and the Kaiser Family Foundation.
Data points include the parental and medical leave provided to parents who are pregnant or just gave birth, as well as whether the state offers paid sick days, job protection, and expanded eligibility for receiving unpaid leave through the Family and Medical Leave Act.
The Family Medical and Leave Act of 1993 (FMLA) provides up to 12 weeks of unpaid, job-protected leave for workers to care for a family member with serious health conditions or for children who were just born or adopted. To qualify for the FMLA, an employee has to work for at least 12 months and at least 1,250 hours for an employer with more than 50 employees within a 75-mile radius. Some states have adopted additional policies to expand leave eligibility to people working in smaller businesses or who worked for a shorter amount of time.
Lovevery also included the benefit amount, duration of leave, and eligibility requirements for the state parental leave. Please note that the policies mentioned in this story mainly apply to private sector employees, and every employer has its own parental leave policy, so these laws are subject to change. Additionally, given the uncertainty of the COVID-19 pandemic, both federal and state parental leave laws could be temporarily affected.
Continue reading to find out what parental leave is like in your state.
This story originally appeared on Lovevery and was produced and distributed in partnership with Stacker Studio.