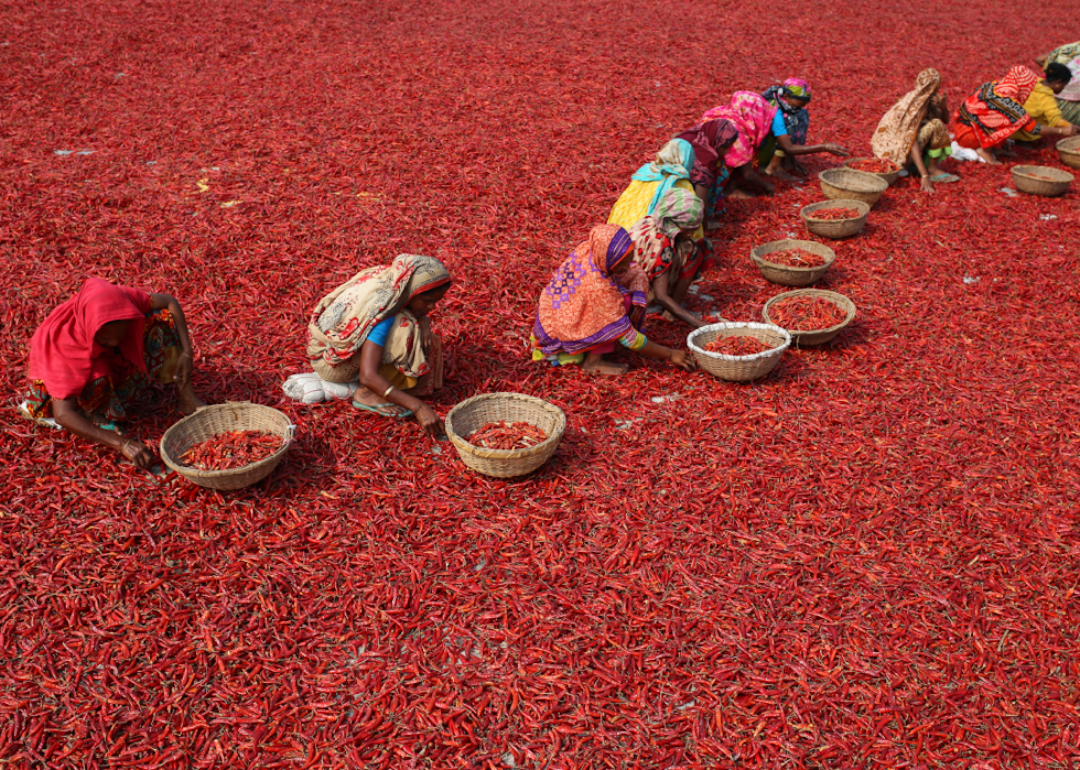 Stunning images of farming around the world
REHMAN ASAD // Barcroft Media via Getty Images
Stunning images of farming around the world
Thriving off the land has never looked so good. Some of the most agriculture-rich regions seen here are so picturesque that they appear to be works of art in their own right. These stunning global farming pictures reveal how the earth and sea feed humankind. From harvesting rice in Thailand to growing barley in Northern Ireland, the images that follow offer an up-close and personal look at how cultures from all over harvest their region's natural products.
And while some areas of agriculture are not edible, that doesn't mean they're not profitable. Bangladesh's water lilies and Indian rubber sell high, offering a livelihood for locals who harvest them. And rather than growing exotic-tasting mushrooms or producing high-priced pearls, a Nepalese hamlet at the base of Mount Everest brings in money from mountaineering, thanks to villagers welcoming climbers from all over the world into their homes, providing food, lodging, and instruction on how to conquer one of the world's most famous peaks.
To capture the most stunning farming images worldwide, Stacker poured through Getty Images, the renowned British-American visual media source, along with a few other photo sources, and selected a compilation of pictures that speak a thousand words. With each slide, much less than a thousand words are used to add context to the breathtaking images, including what's happening in the photo and any relevant information on that sector's impact on the region. The art of producing, harvesting, and even packaging agriculture products, including tea, tulips, chili peppers, cheese, salt, mussels, and more, are seen in each picture slide, along with location, date, and farm product.
Continue reading—or just looking—to see stunning images of farming around the world.
You may also like: 25 pictures of abandoned military installations and their stories