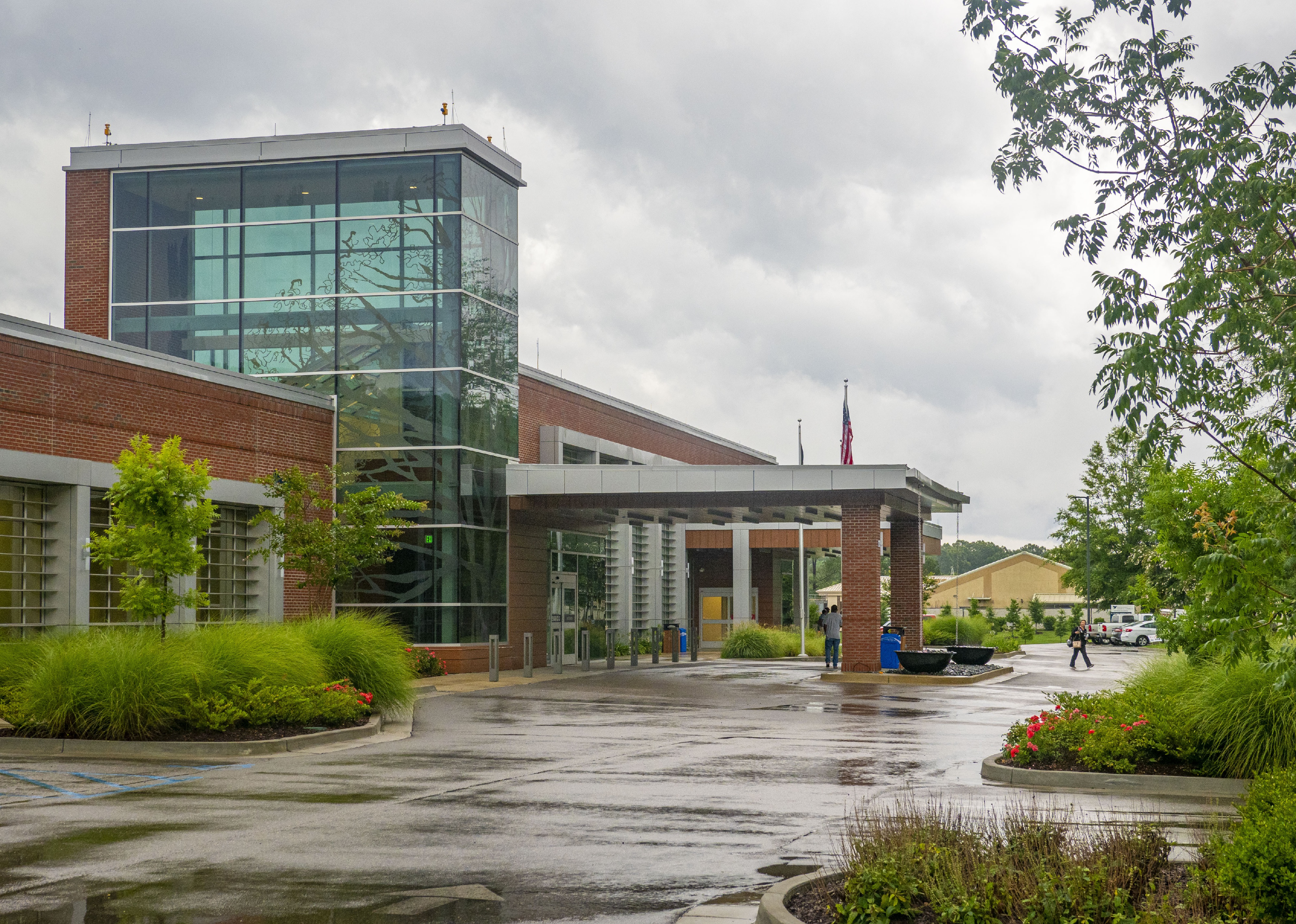 Parishes with the highest COVID-19 vaccination rate in Louisiana
U.S. Department of Agriculture // Wikimedia Commons
Parishes with the highest COVID-19 vaccination rate in Louisiana
The vaccine deployment in December 2020 signaled a turning point in the COVID-19 pandemic. By the end of May 2021, 40% of the U.S. population was fully vaccinated. But as vaccination rates lagged over the summer, new surges of COVID-19 came, including Delta in the summer of 2021, and now the Omicron variant, which comprises the majority of cases in the U.S.
The United States as of Sep. 23 reached over 1 million COVID-19-related deaths and 95.9 million COVID-19 cases, according to Johns Hopkins University. Currently, 67.8% of the population is fully vaccinated, and 48.7% of vaccinated people have received booster doses.
Stacker compiled a list of the parishes with highest COVID-19 vaccination rates in Louisiana using data from the U.S. Department of Health & Human Services and Covid Act Now. Parishes are ranked by the highest vaccination rate as of Sep. 22, 2022. Due to inconsistencies in reporting, some parishes do not have vaccination data available. Keep reading to see whether your parish ranks among the highest COVID-19 vaccination rates in your state.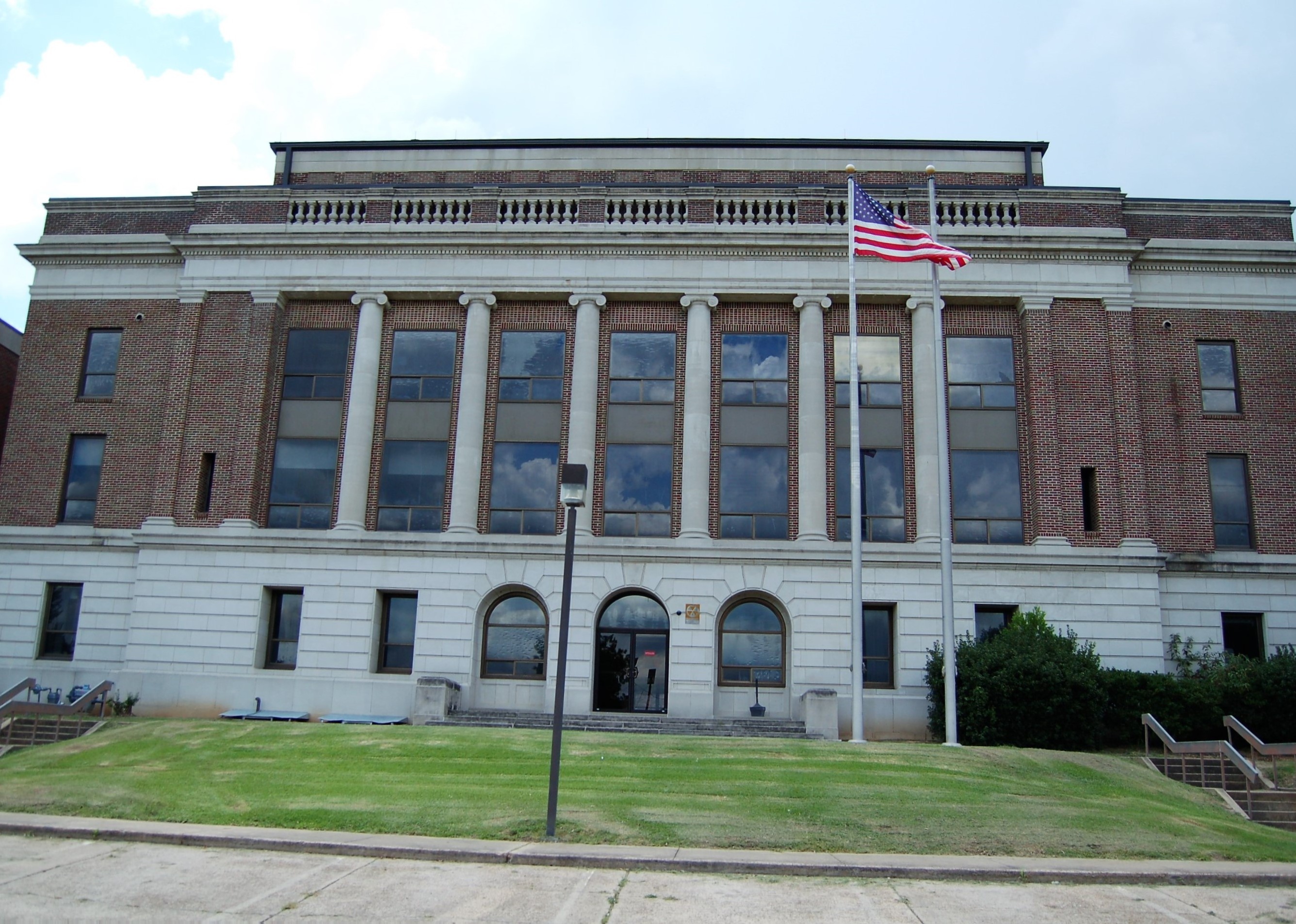 1 / 50
Z28scrambler // Wikimedia Commons
#50. Catahoula Parish
- Population that is fully vaccinated: 41.5% (3,943 fully vaccinated)
--- 29.1% lower vaccination rate than Louisiana
- Cumulative deaths per 100k: 621 (59 total deaths)
--- 60.5% more deaths per 100k residents than Louisiana
- Cumulative cases per 100k: 31,430 (2,984 total cases)
--- 0.8% more cases per 100k residents than Louisiana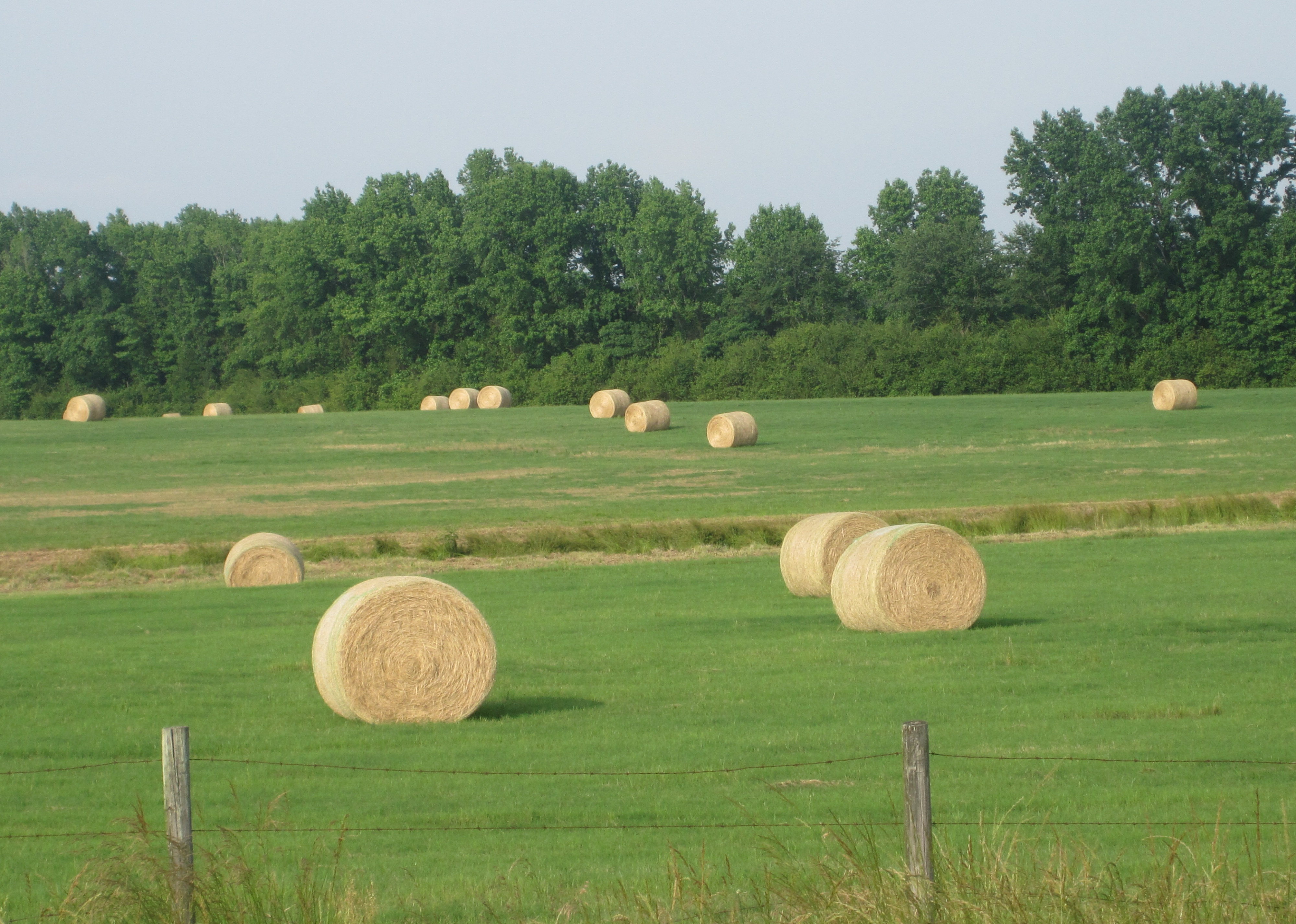 2 / 50
Billy Hathorn // Wikimedia Commons
#49. Claiborne Parish
- Population that is fully vaccinated: 41.5% (6,509 fully vaccinated)
--- 29.1% lower vaccination rate than Louisiana
- Cumulative deaths per 100k: 504 (79 total deaths)
--- 30.2% more deaths per 100k residents than Louisiana
- Cumulative cases per 100k: 24,422 (3,827 total cases)
--- 21.7% less cases per 100k residents than Louisiana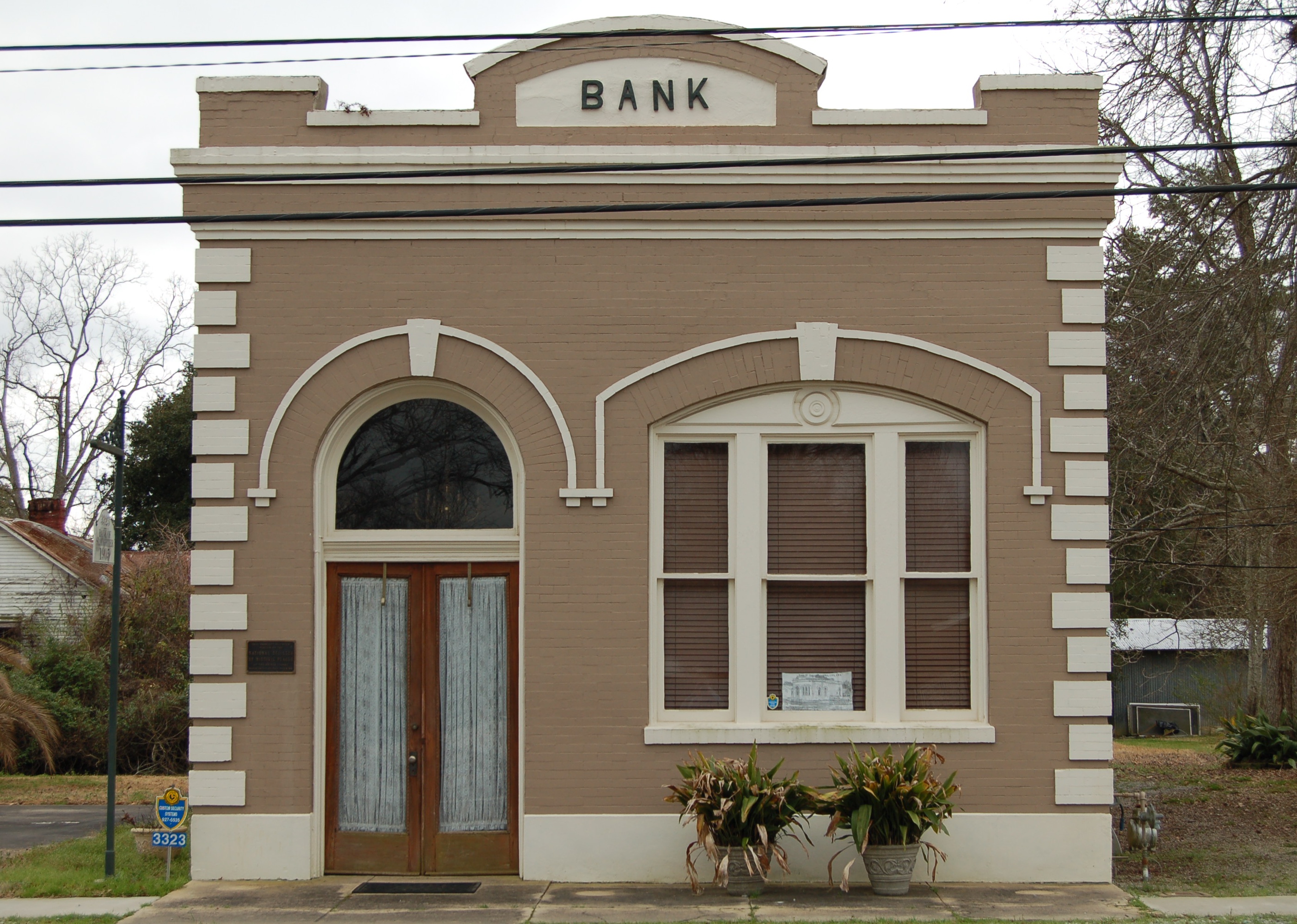 3 / 50
Z28scrambler // Wikimedia Commons
#48. East Feliciana Parish
- Population that is fully vaccinated: 41.6% (7,957 fully vaccinated)
--- 28.9% lower vaccination rate than Louisiana
- Cumulative deaths per 100k: 915 (175 total deaths)
--- 136.4% more deaths per 100k residents than Louisiana
- Cumulative cases per 100k: 41,097 (7,864 total cases)
--- 31.8% more cases per 100k residents than Louisiana
4 / 50
Z28scrambler // Wikimedia Commons
#47. St. Landry Parish
- Population that is fully vaccinated: 42.7% (35,082 fully vaccinated)
--- 27.0% lower vaccination rate than Louisiana
- Cumulative deaths per 100k: 515 (423 total deaths)
--- 33.1% more deaths per 100k residents than Louisiana
- Cumulative cases per 100k: 31,673 (26,011 total cases)
--- 1.6% more cases per 100k residents than Louisiana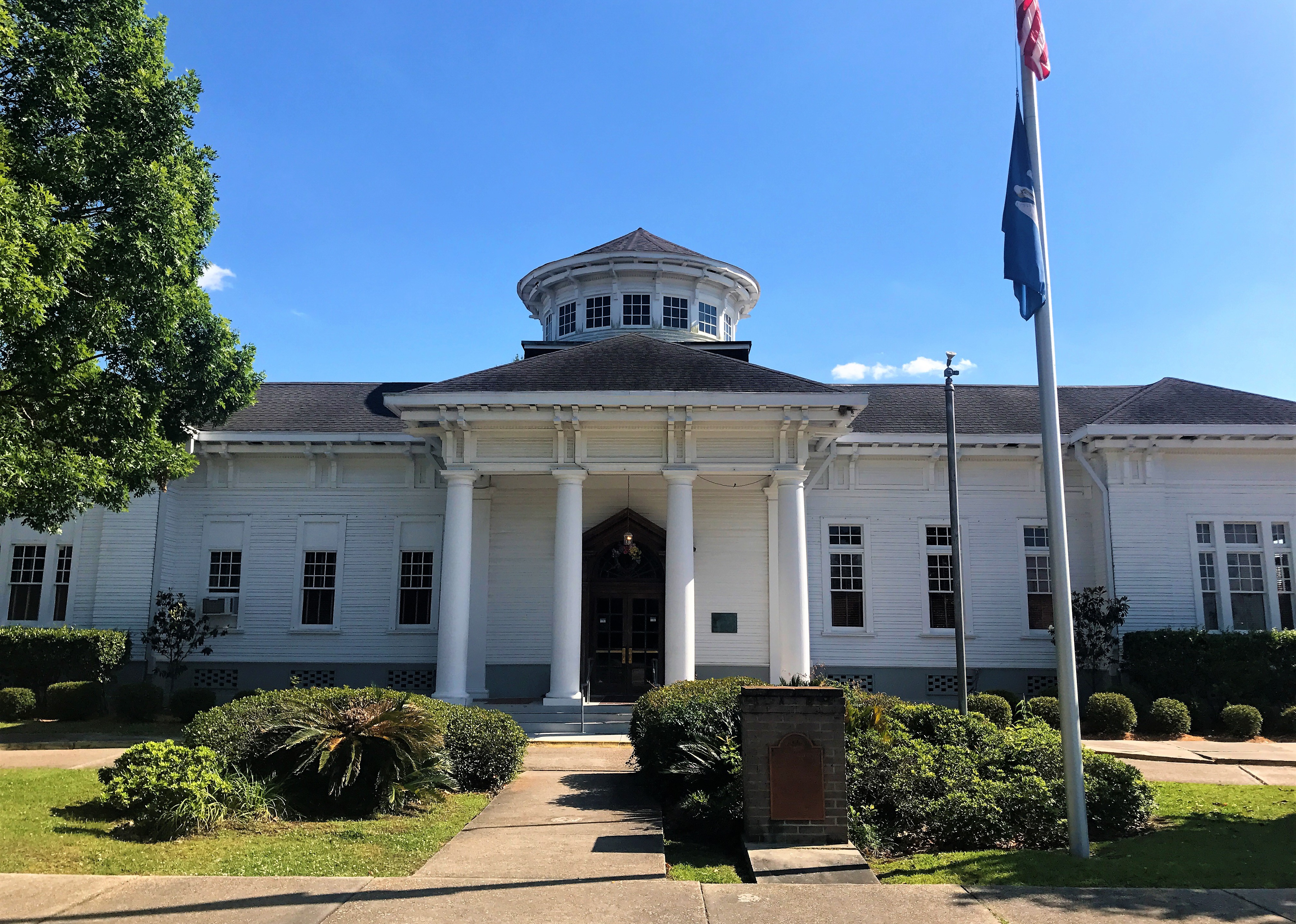 5 / 50
Z28scrambler // Wikimedia Commons
#46. Washington Parish
- Population that is fully vaccinated: 42.8% (19,765 fully vaccinated)
--- 26.8% lower vaccination rate than Louisiana
- Cumulative deaths per 100k: 572 (264 total deaths)
--- 47.8% more deaths per 100k residents than Louisiana
- Cumulative cases per 100k: 33,009 (15,248 total cases)
--- 5.8% more cases per 100k residents than Louisiana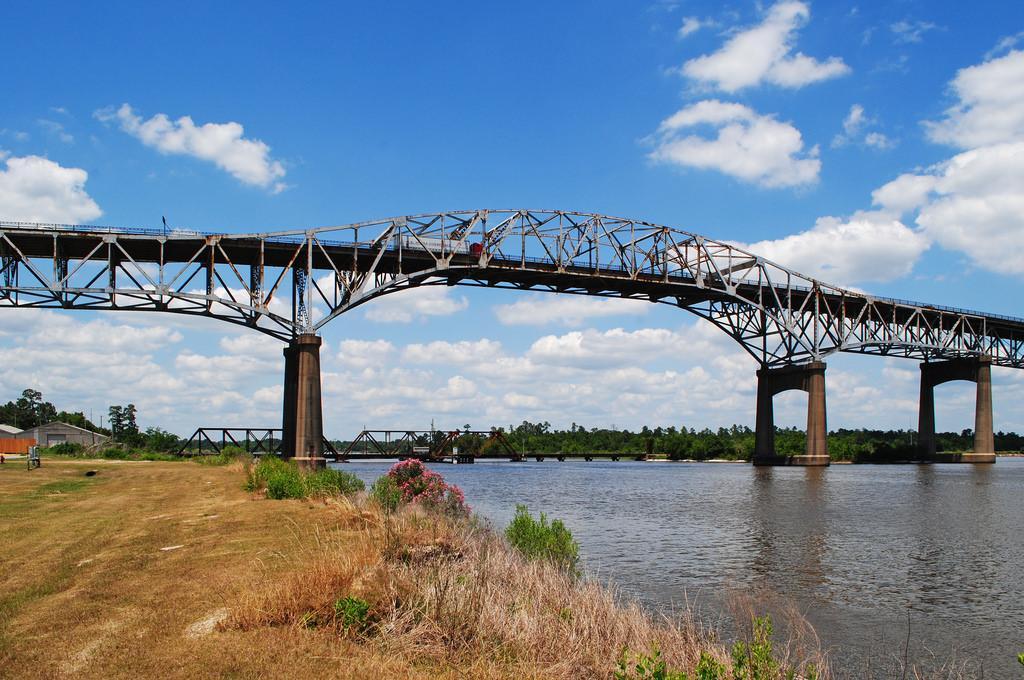 6 / 50
#45. Calcasieu Parish
- Population that is fully vaccinated: 43.3% (88,103 fully vaccinated)
--- 26.0% lower vaccination rate than Louisiana
- Cumulative deaths per 100k: 356 (724 total deaths)
--- 8.0% less deaths per 100k residents than Louisiana
- Cumulative cases per 100k: 30,968 (63,001 total cases)
--- 0.7% less cases per 100k residents than Louisiana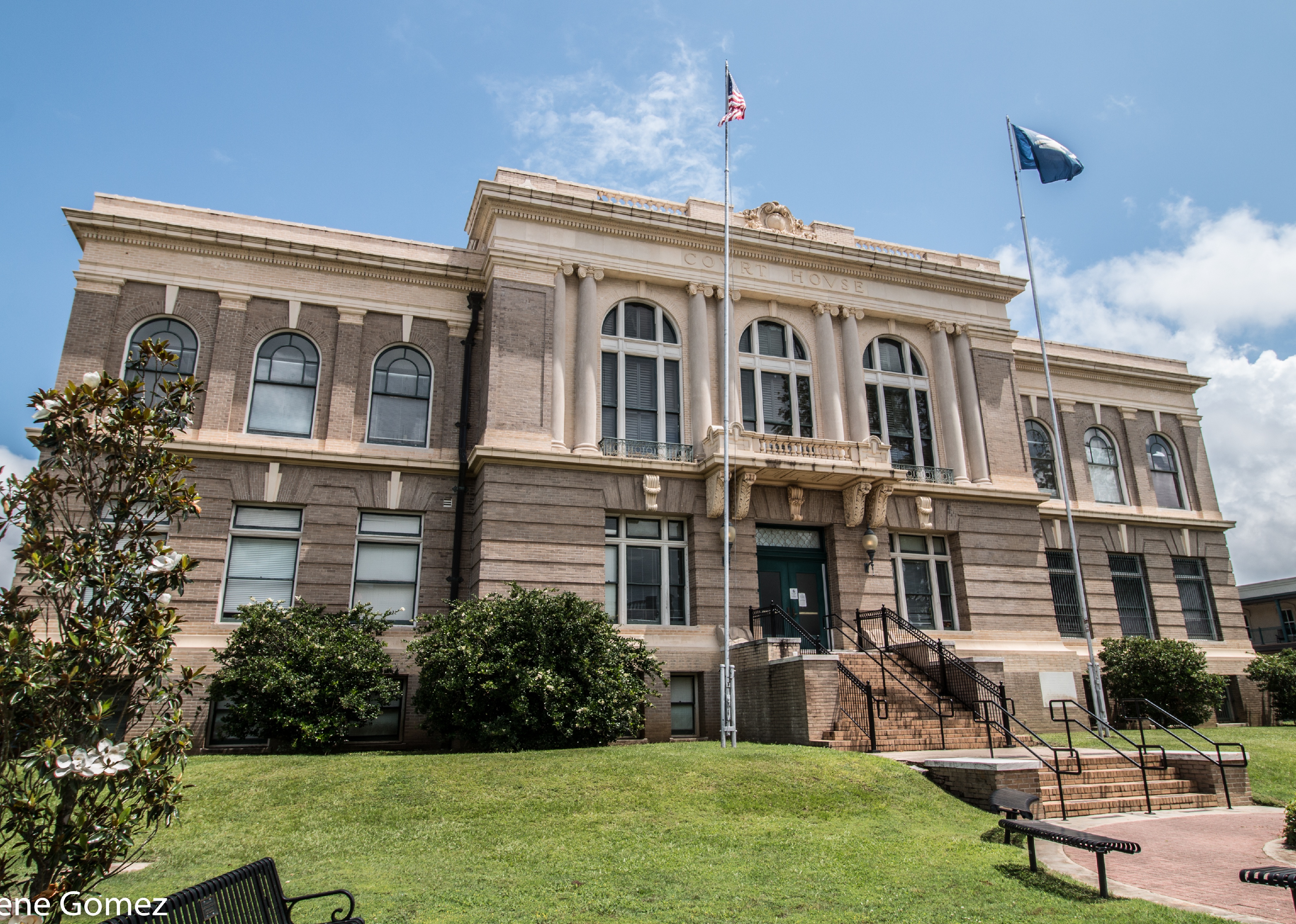 7 / 50
Renelibrary // Wikimedia Commons
#44. De Soto Parish
- Population that is fully vaccinated: 43.5% (11,941 fully vaccinated)
--- 25.6% lower vaccination rate than Louisiana
- Cumulative deaths per 100k: 513 (141 total deaths)
--- 32.6% more deaths per 100k residents than Louisiana
- Cumulative cases per 100k: 32,760 (8,997 total cases)
--- 5.0% more cases per 100k residents than Louisiana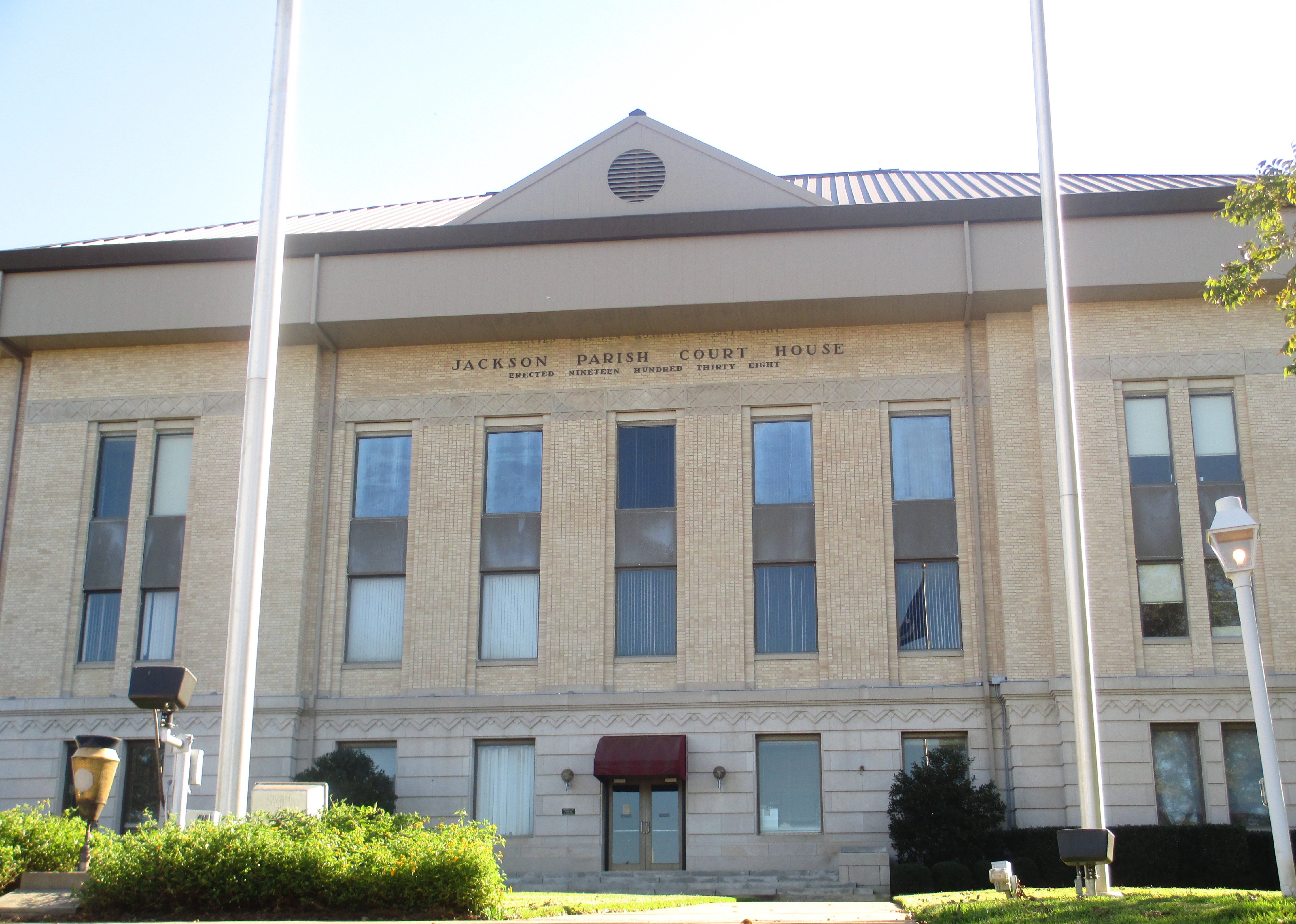 8 / 50
Billy Hathorn // Wikimedia Commons
#43. Jackson Parish
- Population that is fully vaccinated: 43.7% (6,887 fully vaccinated)
--- 25.3% lower vaccination rate than Louisiana
- Cumulative deaths per 100k: 489 (77 total deaths)
--- 26.4% more deaths per 100k residents than Louisiana
- Cumulative cases per 100k: 32,984 (5,193 total cases)
--- 5.8% more cases per 100k residents than Louisiana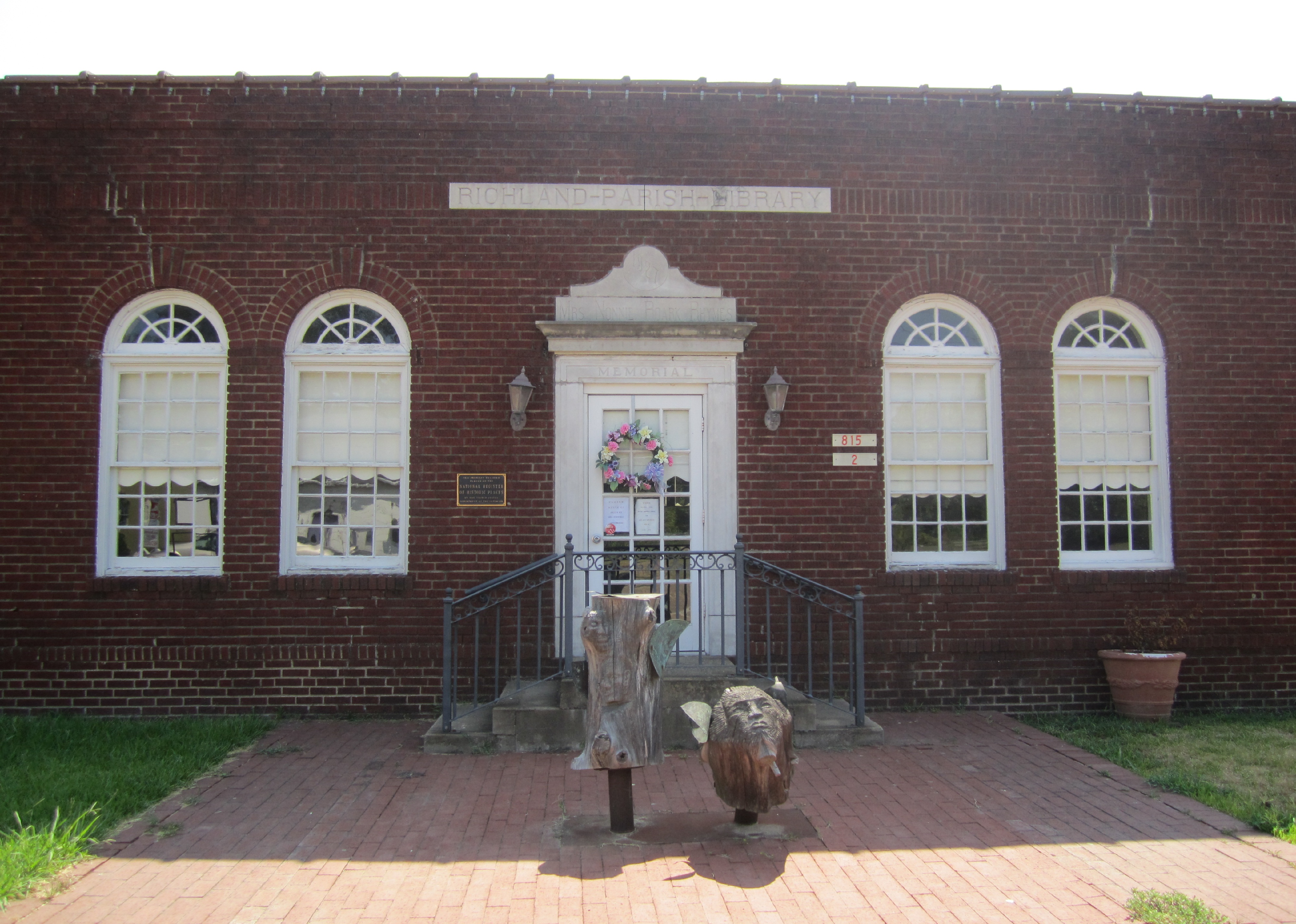 9 / 50
Billy Hathorn // Wikimedia Commons
#42. Richland Parish
- Population that is fully vaccinated: 43.7% (8,797 fully vaccinated)
--- 25.3% lower vaccination rate than Louisiana
- Cumulative deaths per 100k: 517 (104 total deaths)
--- 33.6% more deaths per 100k residents than Louisiana
- Cumulative cases per 100k: 40,339 (8,117 total cases)
--- 29.3% more cases per 100k residents than Louisiana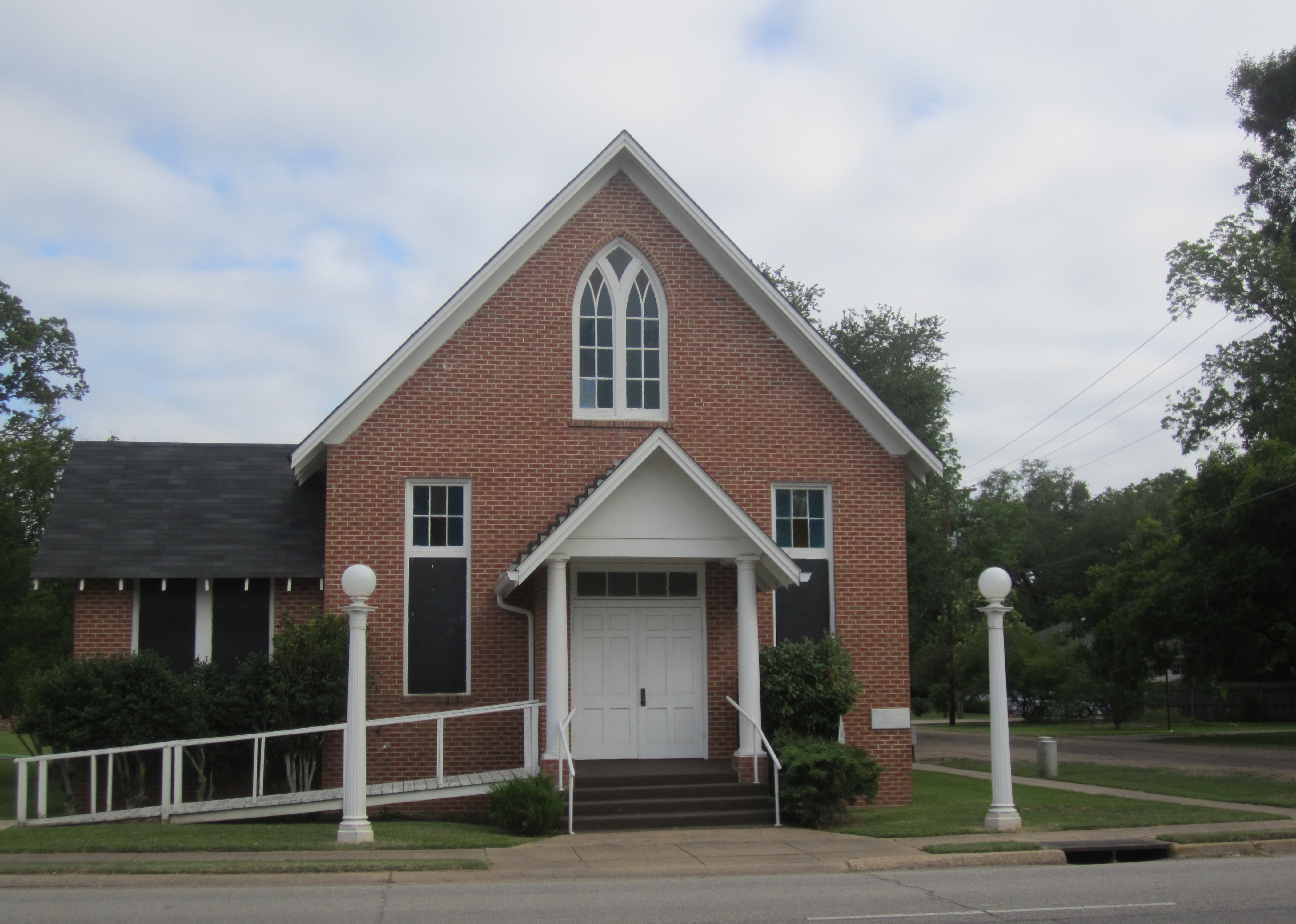 10 / 50
Billy Hathorn // Wikimedia Commons
#41. Grant Parish
- Population that is fully vaccinated: 43.7% (9,789 fully vaccinated)
--- 25.3% lower vaccination rate than Louisiana
- Cumulative deaths per 100k: 424 (95 total deaths)
--- 9.6% more deaths per 100k residents than Louisiana
- Cumulative cases per 100k: 30,417 (6,810 total cases)
--- 2.5% less cases per 100k residents than Louisiana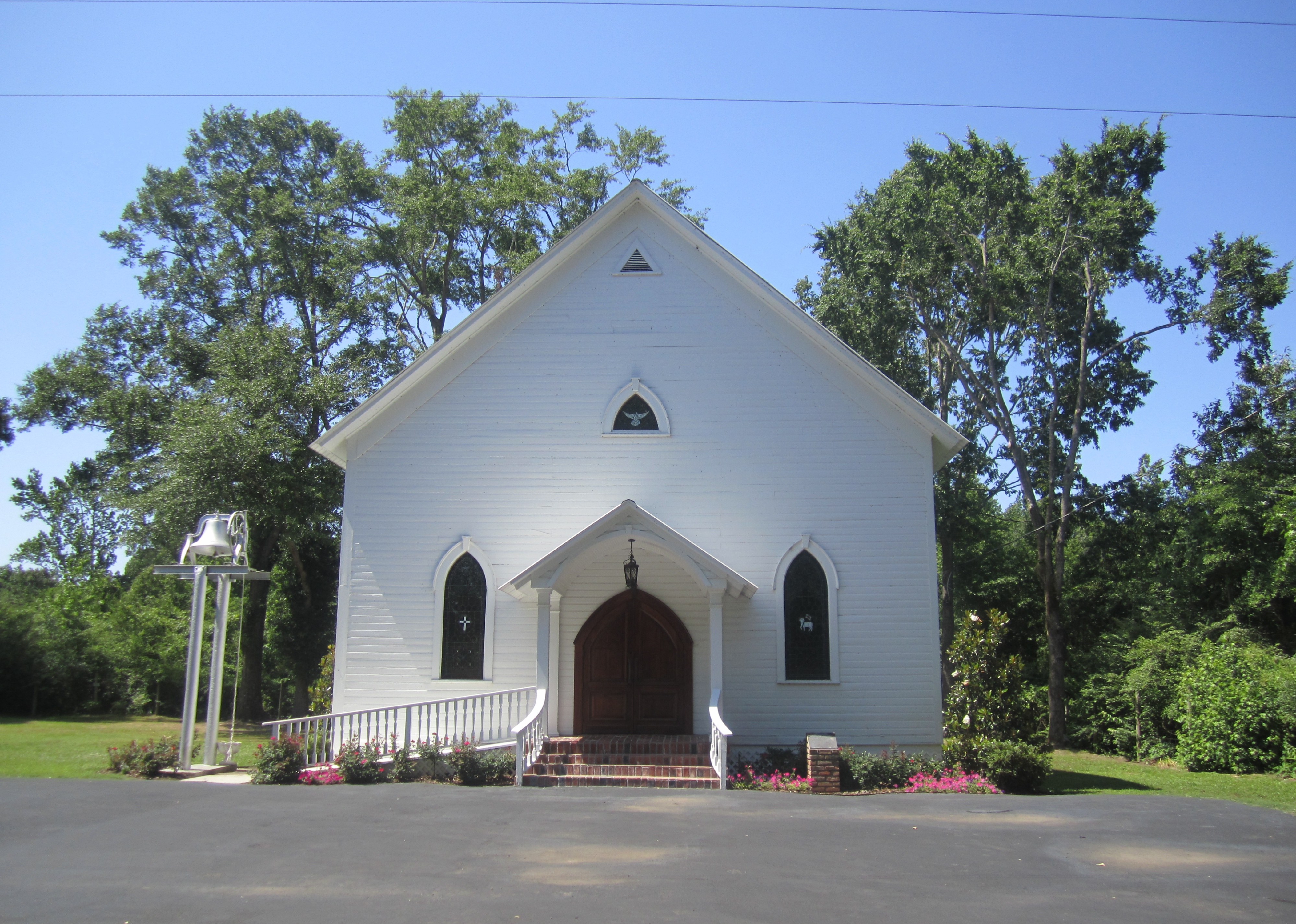 11 / 50
Billy Hathorn // Wikimedia Commons
#40. Webster Parish
- Population that is fully vaccinated: 43.9% (16,820 fully vaccinated)
--- 25.0% lower vaccination rate than Louisiana
- Cumulative deaths per 100k: 503 (193 total deaths)
--- 30.0% more deaths per 100k residents than Louisiana
- Cumulative cases per 100k: 35,344 (13,551 total cases)
--- 13.3% more cases per 100k residents than Louisiana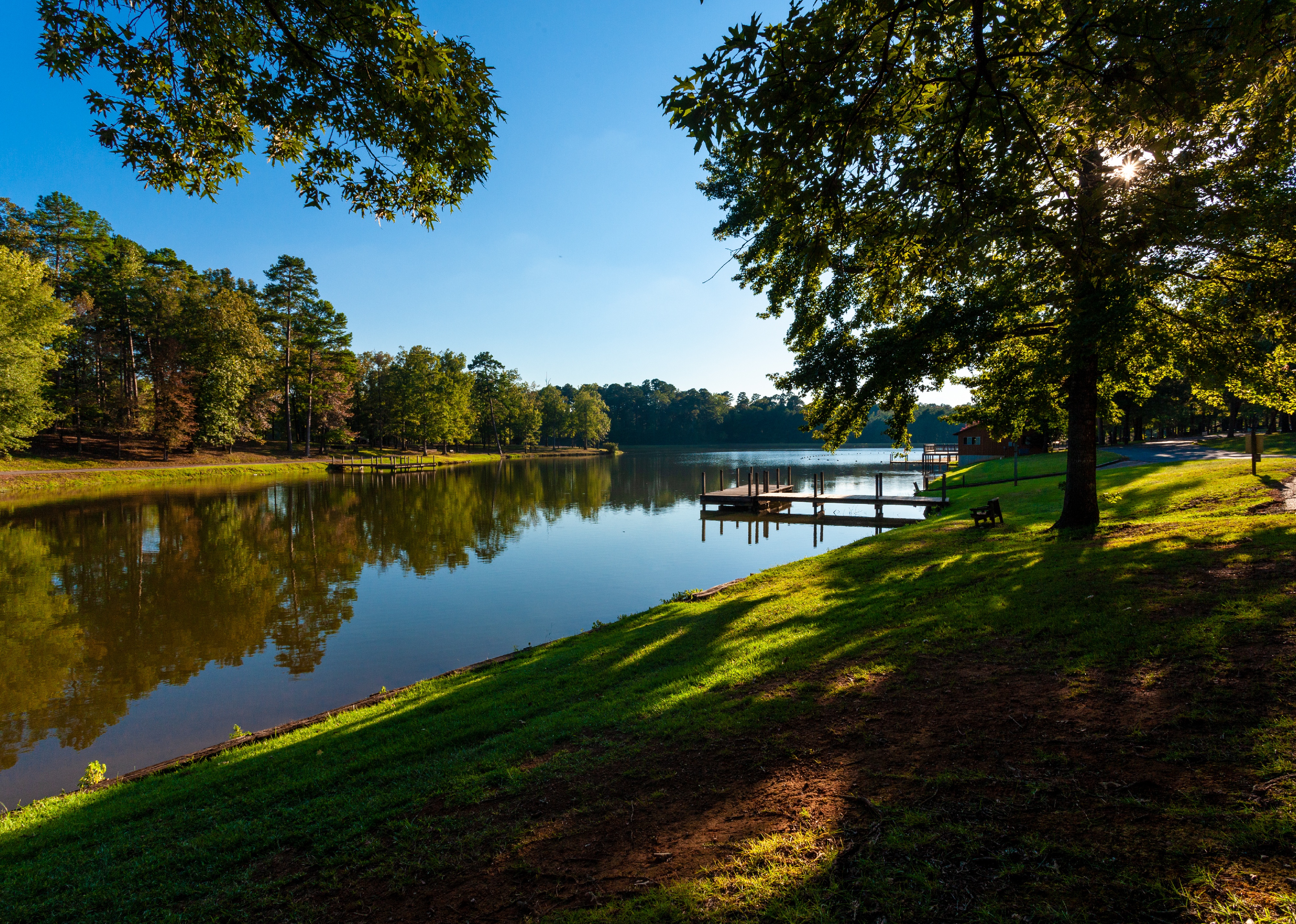 12 / 50
UpAheadDesign // Wikimedia Commons
#39. Lincoln Parish
- Population that is fully vaccinated: 44.2% (20,644 fully vaccinated)
--- 24.4% lower vaccination rate than Louisiana
- Cumulative deaths per 100k: 329 (154 total deaths)
--- 15.0% less deaths per 100k residents than Louisiana
- Cumulative cases per 100k: 30,934 (14,459 total cases)
--- 0.8% less cases per 100k residents than Louisiana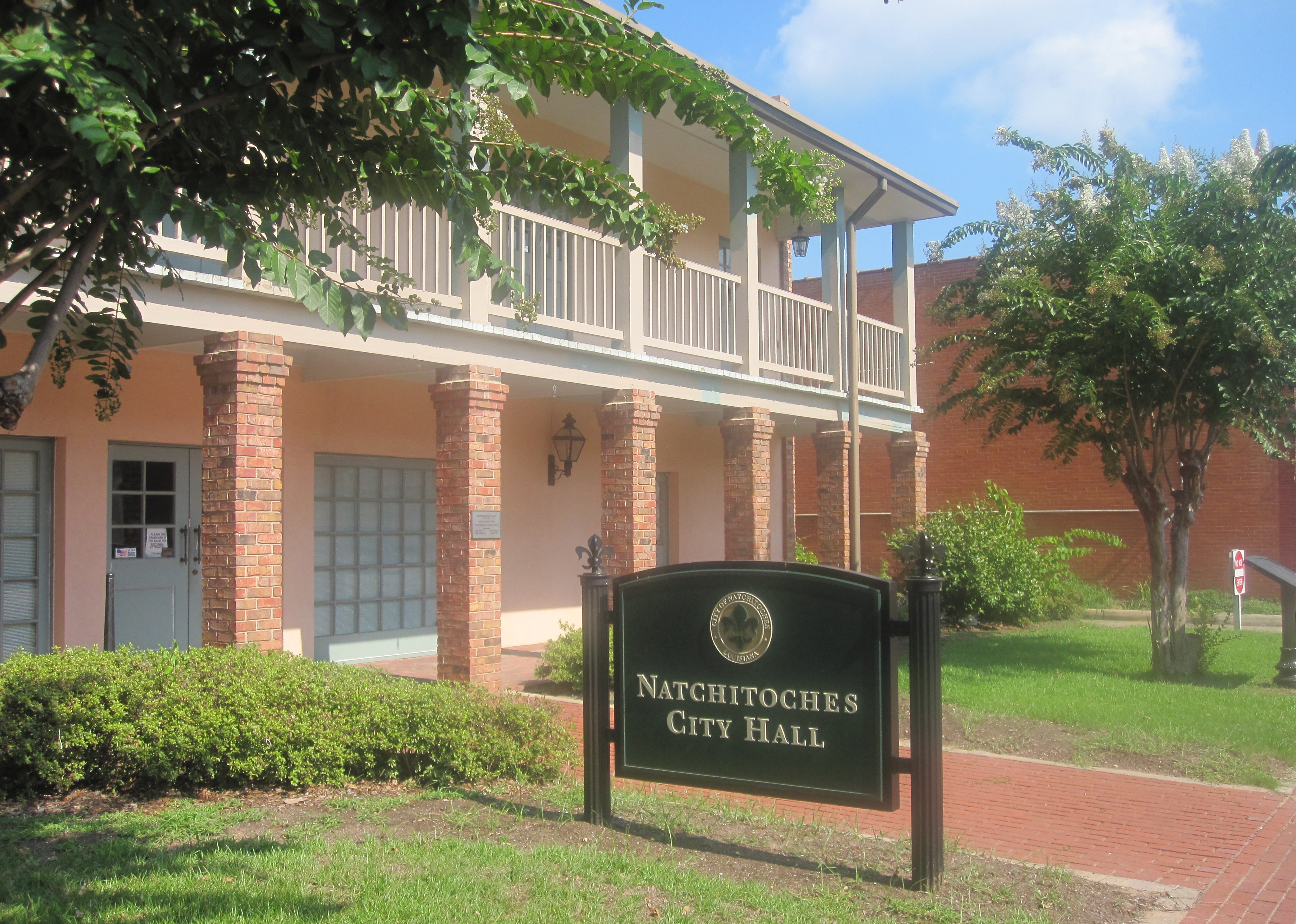 13 / 50
Billy Hathorn // Wikimedia Commons
#38. Natchitoches Parish
- Population that is fully vaccinated: 44.3% (16,903 fully vaccinated)
--- 24.3% lower vaccination rate than Louisiana
- Cumulative deaths per 100k: 474 (181 total deaths)
--- 22.5% more deaths per 100k residents than Louisiana
- Cumulative cases per 100k: 31,807 (12,137 total cases)
--- 2.0% more cases per 100k residents than Louisiana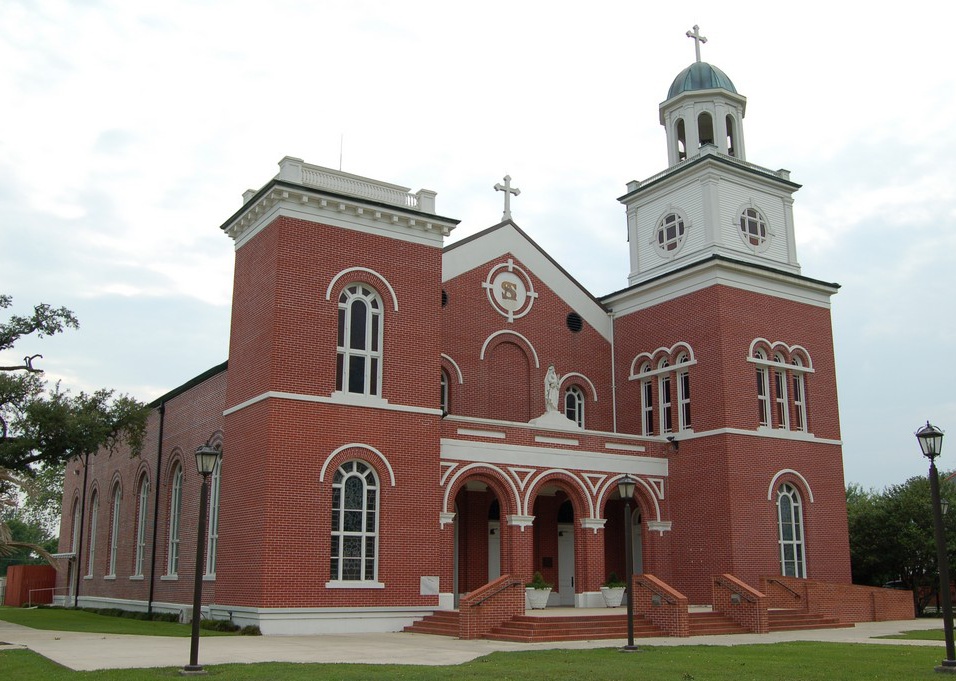 14 / 50
Z28scrambler // Wikimedia Commons
#37. Assumption Parish
- Population that is fully vaccinated: 44.4% (9,719 fully vaccinated)
--- 24.1% lower vaccination rate than Louisiana
- Cumulative deaths per 100k: 320 (70 total deaths)
--- 17.3% less deaths per 100k residents than Louisiana
- Cumulative cases per 100k: 29,131 (6,377 total cases)
--- 6.6% less cases per 100k residents than Louisiana
15 / 50
Z28scrambler // Wikimedia Commons
#36. Concordia Parish
- Population that is fully vaccinated: 45.3% (8,723 fully vaccinated)
--- 22.6% lower vaccination rate than Louisiana
- Cumulative deaths per 100k: 473 (91 total deaths)
--- 22.2% more deaths per 100k residents than Louisiana
- Cumulative cases per 100k: 30,640 (5,901 total cases)
--- 1.8% less cases per 100k residents than Louisiana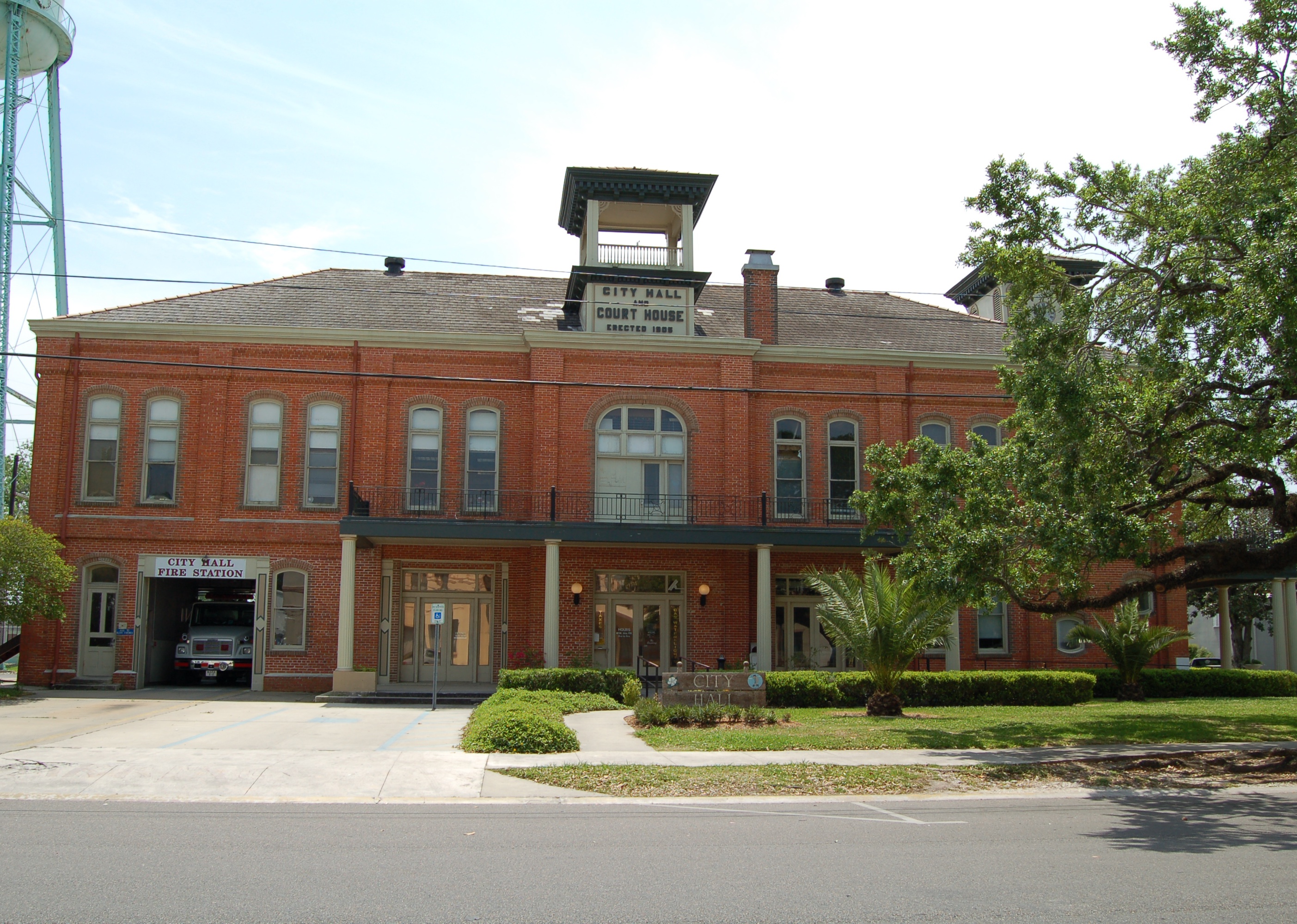 16 / 50
Z28scrambler // Wikimedia Commons
#35. St. Mary Parish
- Population that is fully vaccinated: 45.9% (22,642 fully vaccinated)
--- 21.5% lower vaccination rate than Louisiana
- Cumulative deaths per 100k: 557 (275 total deaths)
--- 43.9% more deaths per 100k residents than Louisiana
- Cumulative cases per 100k: 29,564 (14,589 total cases)
--- 5.2% less cases per 100k residents than Louisiana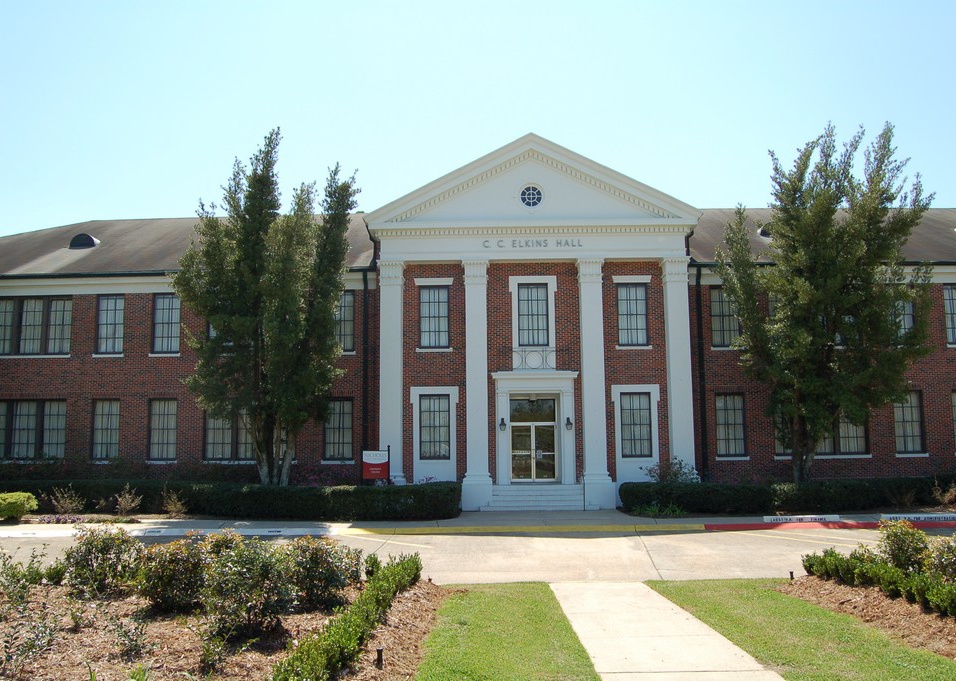 17 / 50
Z28scrambler // Wikimedia Commons
#34. Lafourche Parish
- Population that is fully vaccinated: 45.9% (44,796 fully vaccinated)
--- 21.5% lower vaccination rate than Louisiana
- Cumulative deaths per 100k: 399 (389 total deaths)
--- 3.1% more deaths per 100k residents than Louisiana
- Cumulative cases per 100k: 33,315 (32,520 total cases)
--- 6.8% more cases per 100k residents than Louisiana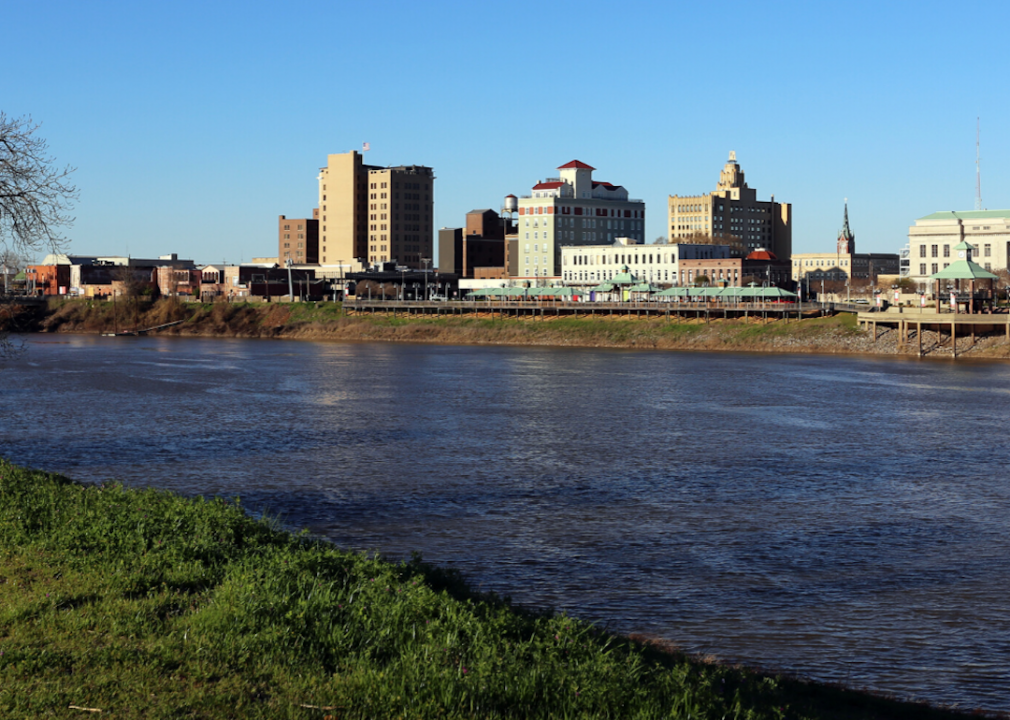 18 / 50
#33. Ouachita Parish
- Population that is fully vaccinated: 46.2% (70,829 fully vaccinated)
--- 21.0% lower vaccination rate than Louisiana
- Cumulative deaths per 100k: 520 (797 total deaths)
--- 34.4% more deaths per 100k residents than Louisiana
- Cumulative cases per 100k: 38,536 (59,067 total cases)
--- 23.6% more cases per 100k residents than Louisiana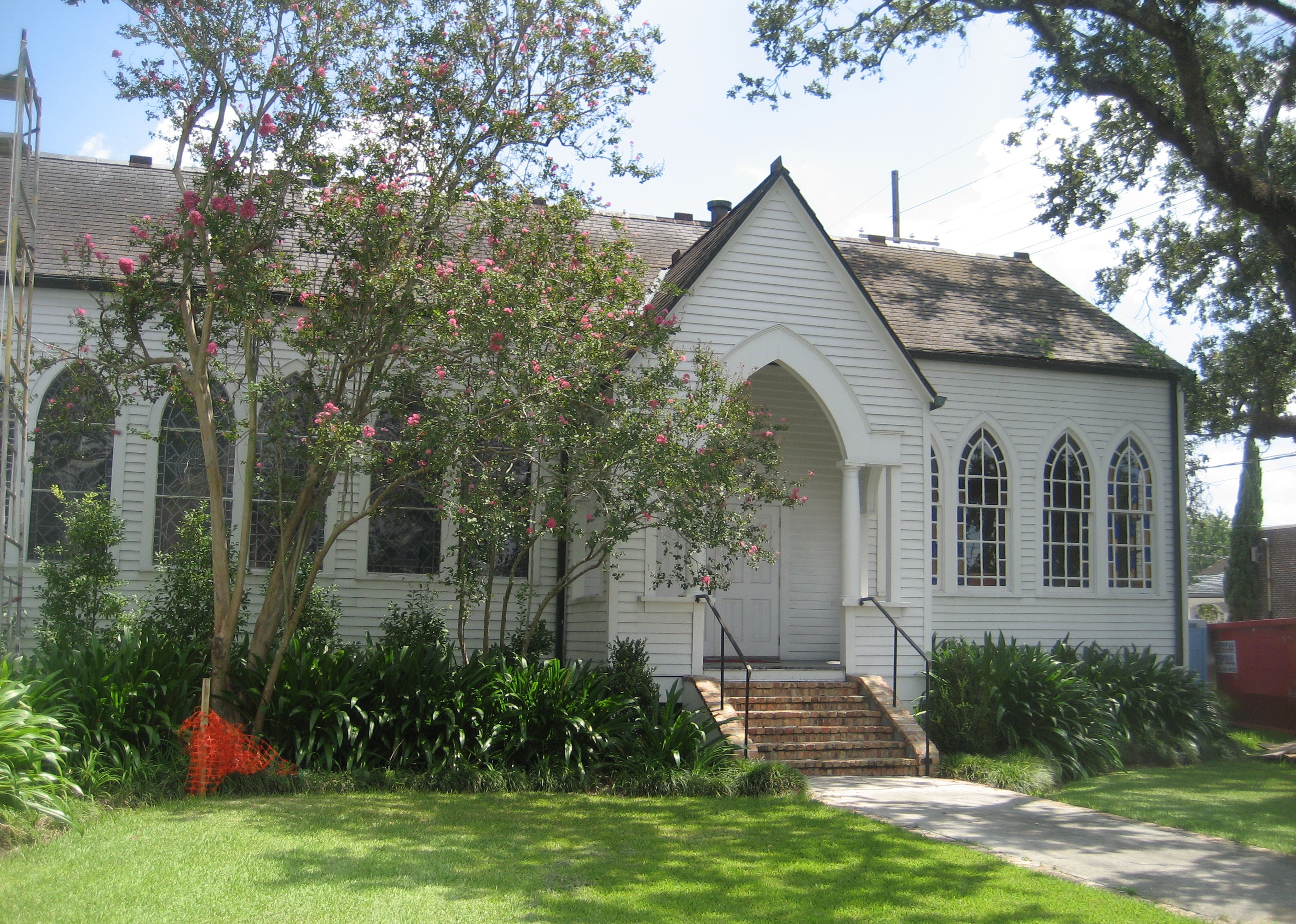 19 / 50
Infrogmation of New Orleans // Wikimedia Commons
#32. Terrebonne Parish
- Population that is fully vaccinated: 46.3% (51,193 fully vaccinated)
--- 20.9% lower vaccination rate than Louisiana
- Cumulative deaths per 100k: 388 (429 total deaths)
--- 0.3% more deaths per 100k residents than Louisiana
- Cumulative cases per 100k: 33,194 (36,666 total cases)
--- 6.4% more cases per 100k residents than Louisiana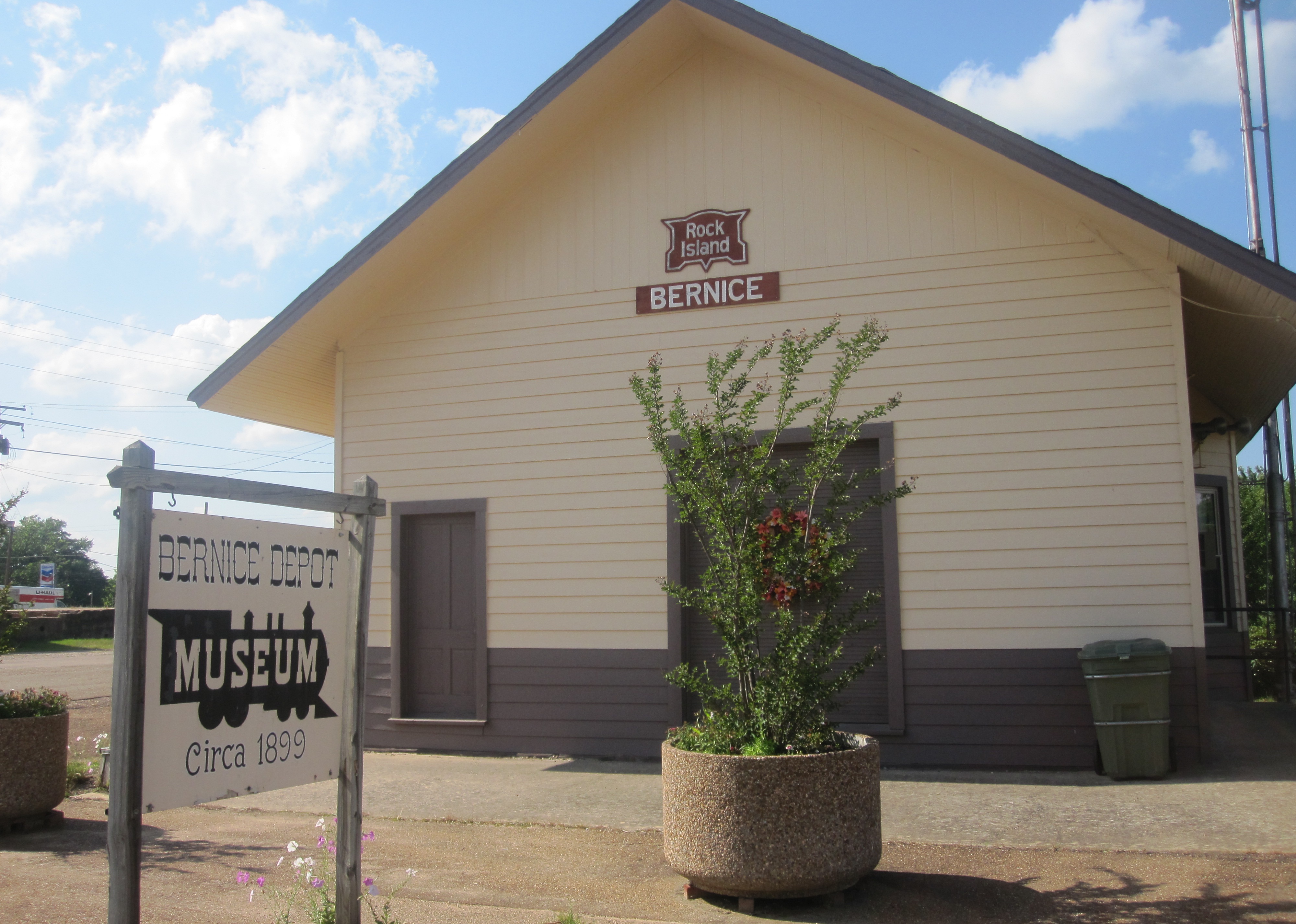 20 / 50
Billy Hathorn // Wikimedia Commons
#31. Union Parish
- Population that is fully vaccinated: 46.4% (10,248 fully vaccinated)
--- 20.7% lower vaccination rate than Louisiana
- Cumulative deaths per 100k: 642 (142 total deaths)
--- 65.9% more deaths per 100k residents than Louisiana
- Cumulative cases per 100k: 37,756 (8,347 total cases)
--- 21.1% more cases per 100k residents than Louisiana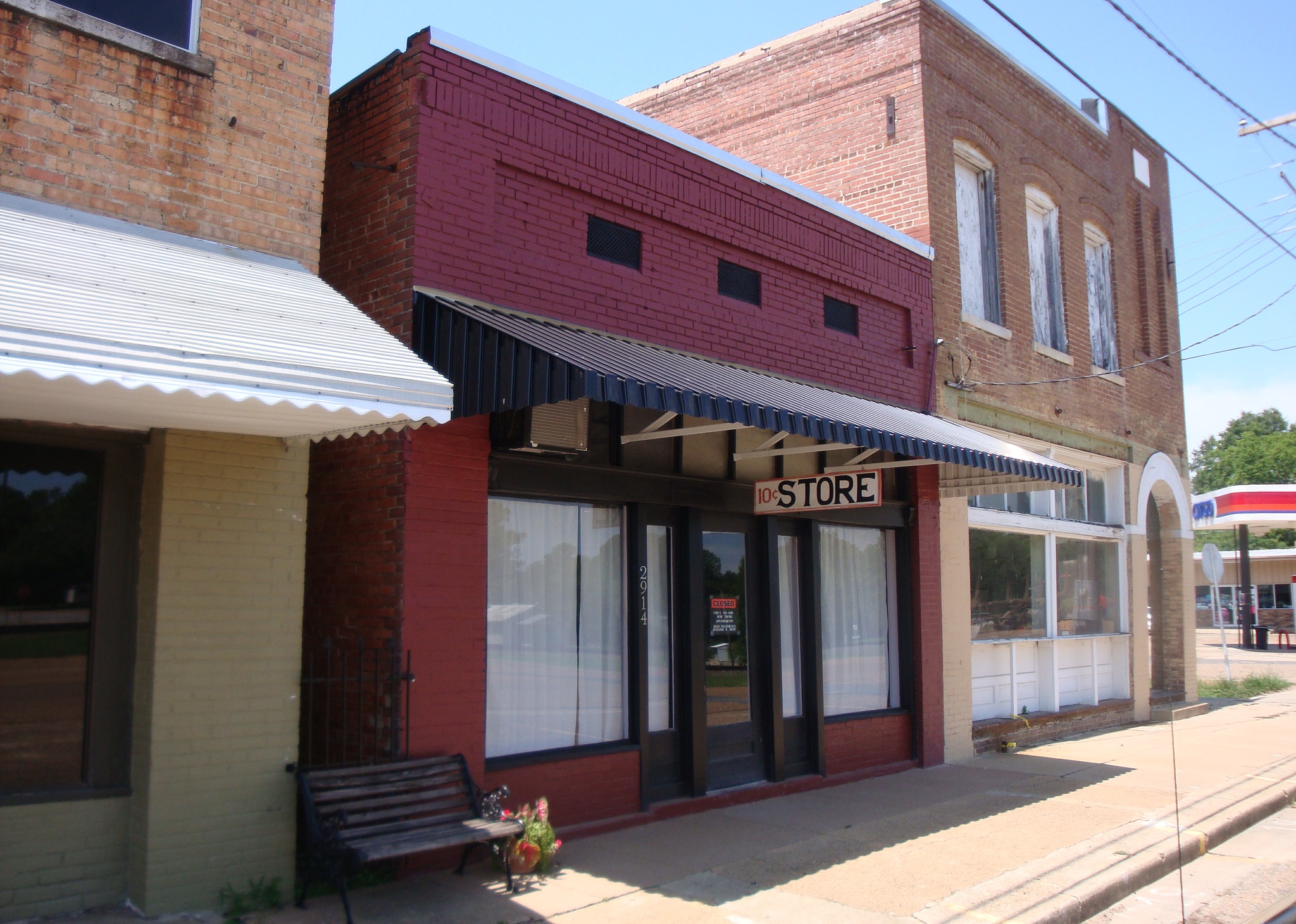 21 / 50
Castor_Creek // Wikimedia Commons
#30. LaSalle Parish
- Population that is fully vaccinated: 46.5% (6,930 fully vaccinated)
--- 20.5% lower vaccination rate than Louisiana
- Cumulative deaths per 100k: 430 (64 total deaths)
--- 11.1% more deaths per 100k residents than Louisiana
- Cumulative cases per 100k: 32,756 (4,878 total cases)
--- 5.0% more cases per 100k residents than Louisiana
22 / 50
Billy Hathorn // Wikimedia Commons
#29. Morehouse Parish
- Population that is fully vaccinated: 46.9% (11,663 fully vaccinated)
--- 19.8% lower vaccination rate than Louisiana
- Cumulative deaths per 100k: 571 (142 total deaths)
--- 47.5% more deaths per 100k residents than Louisiana
- Cumulative cases per 100k: 32,291 (8,032 total cases)
--- 3.5% more cases per 100k residents than Louisiana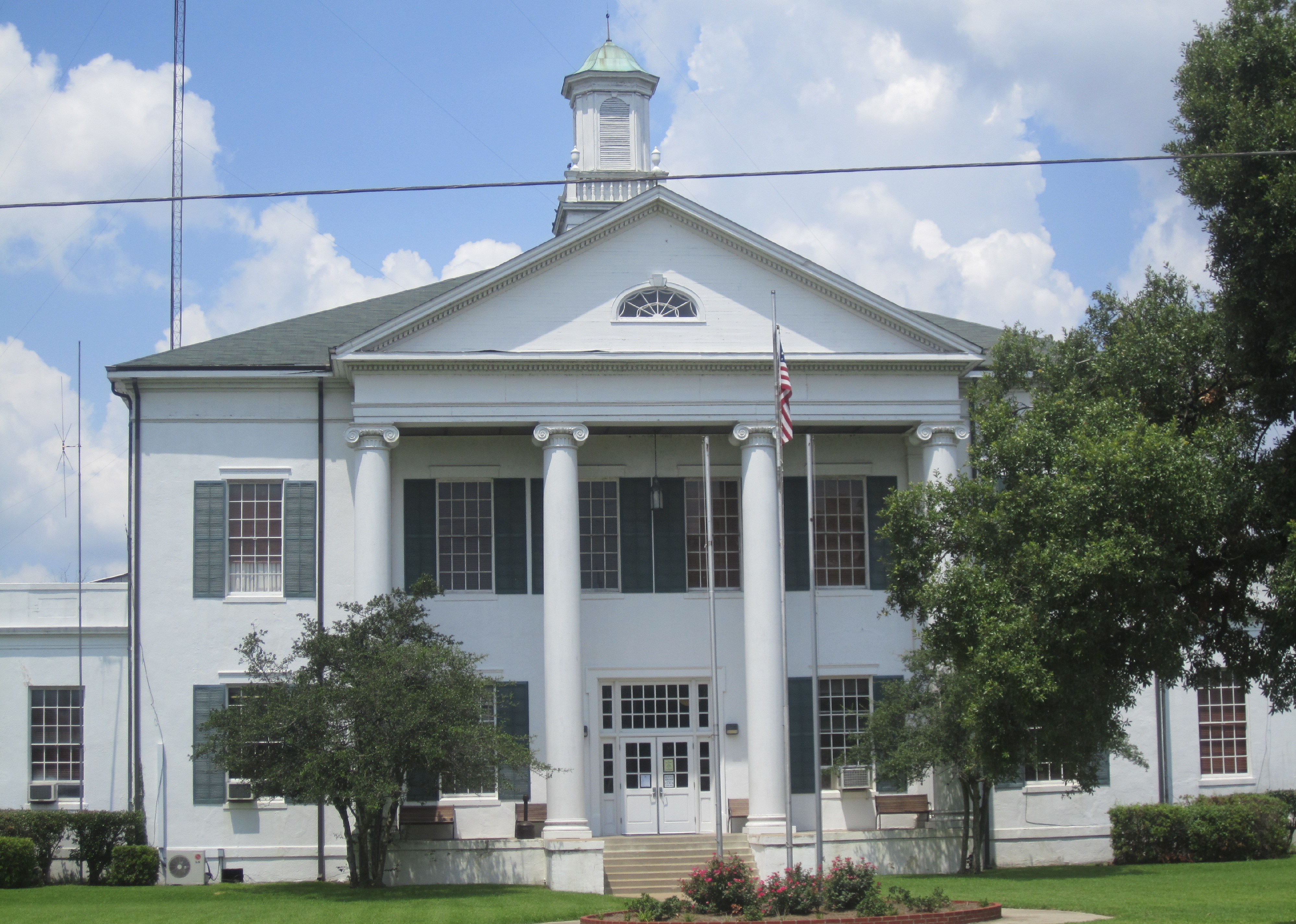 23 / 50
Billy Hathorn // Wikimedia Commons
#28. Madison Parish
- Population that is fully vaccinated: 47.2% (5,164 fully vaccinated)
--- 19.3% lower vaccination rate than Louisiana
- Cumulative deaths per 100k: 539 (59 total deaths)
--- 39.3% more deaths per 100k residents than Louisiana
- Cumulative cases per 100k: 33,951 (3,718 total cases)
--- 8.9% more cases per 100k residents than Louisiana
24 / 50
Billy Hathorn // Wikimedia Commons
#27. East Carroll Parish
- Population that is fully vaccinated: 47.4% (3,251 fully vaccinated)
--- 19.0% lower vaccination rate than Louisiana
- Cumulative deaths per 100k: 554 (38 total deaths)
--- 43.2% more deaths per 100k residents than Louisiana
- Cumulative cases per 100k: 43,667 (2,996 total cases)
--- 40.0% more cases per 100k residents than Louisiana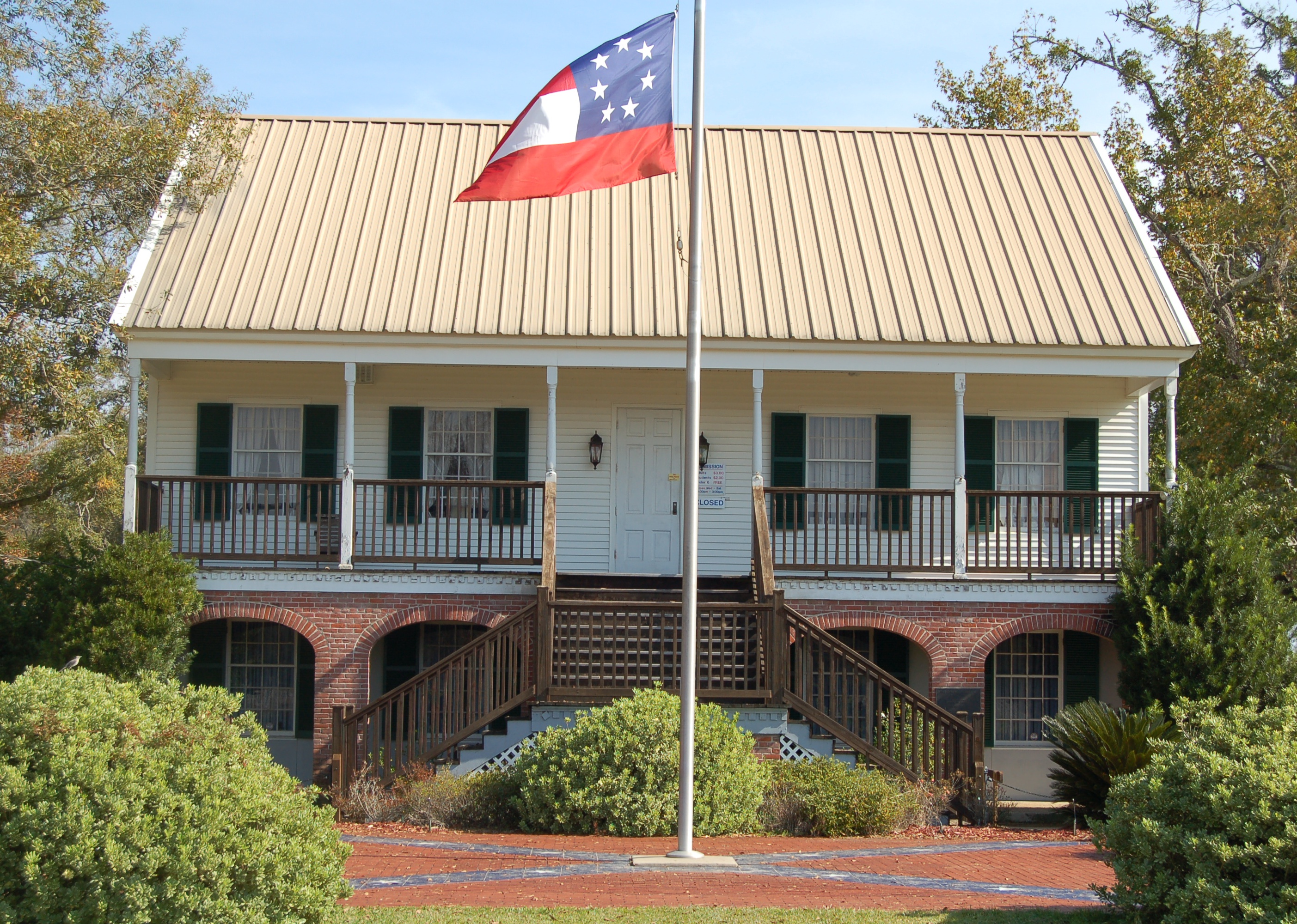 25 / 50
Z28scrambler // Wikimedia Commons
#26. Tangipahoa Parish
- Population that is fully vaccinated: 47.5% (63,978 fully vaccinated)
--- 18.8% lower vaccination rate than Louisiana
- Cumulative deaths per 100k: 473 (638 total deaths)
--- 22.2% more deaths per 100k residents than Louisiana
- Cumulative cases per 100k: 30,590 (41,223 total cases)
--- 1.9% less cases per 100k residents than Louisiana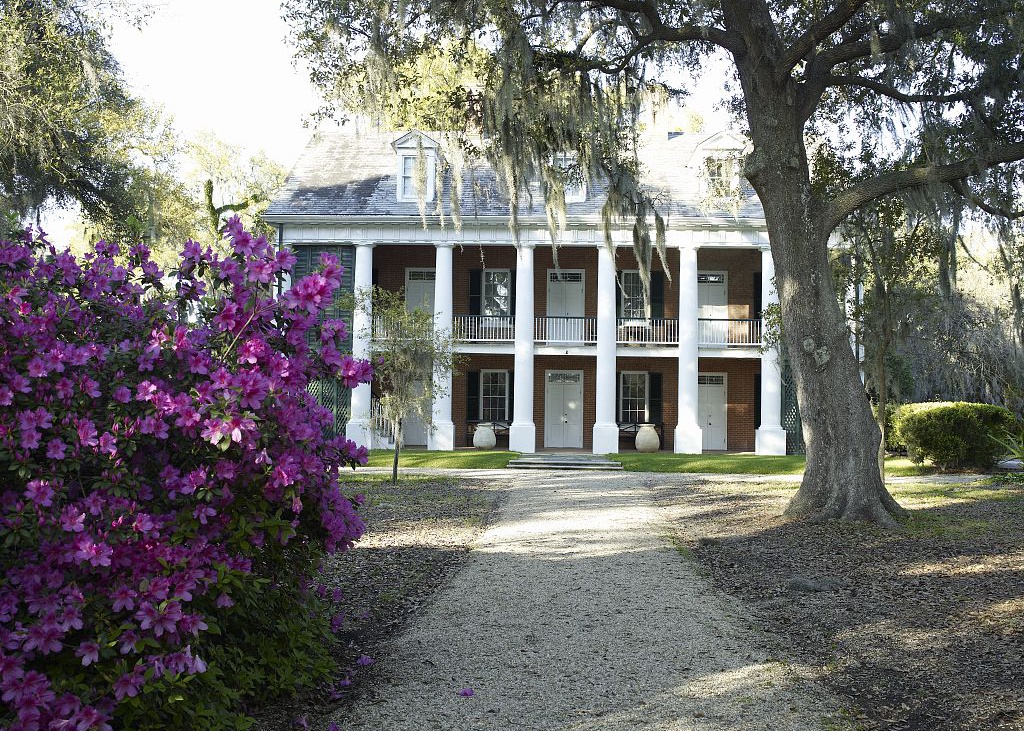 26 / 50
Carol M. Highsmith // Wikimedia Commons
#25. Iberia Parish
- Population that is fully vaccinated: 48.0% (33,496 fully vaccinated)
--- 17.9% lower vaccination rate than Louisiana
- Cumulative deaths per 100k: 387 (270 total deaths)
--- 0.0% less deaths per 100k residents than Louisiana
- Cumulative cases per 100k: 32,741 (22,863 total cases)
--- 5.0% more cases per 100k residents than Louisiana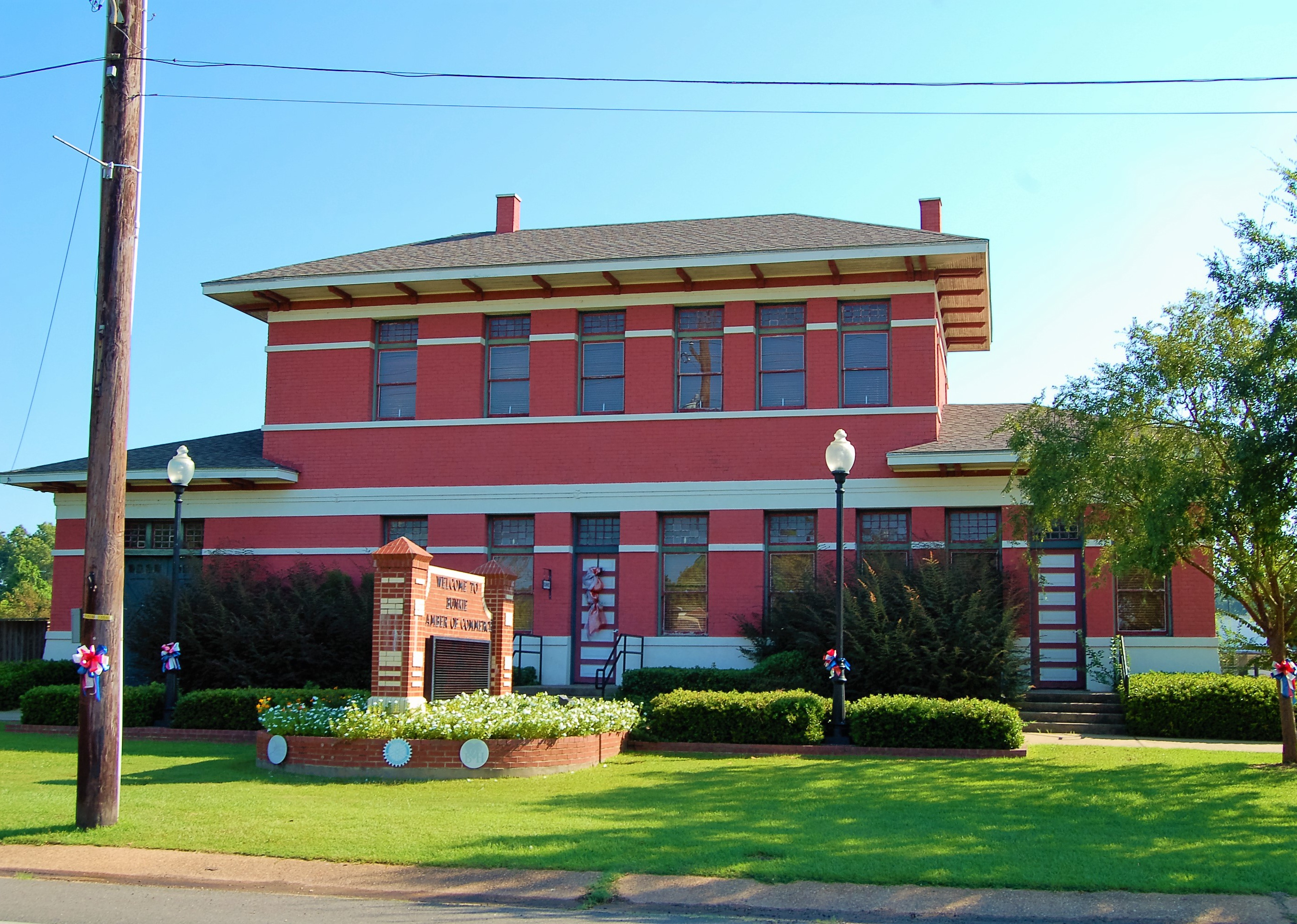 27 / 50
Z28scrambler // Wikimedia Commons
#24. Avoyelles Parish
- Population that is fully vaccinated: 48.4% (19,447 fully vaccinated)
--- 17.3% lower vaccination rate than Louisiana
- Cumulative deaths per 100k: 536 (215 total deaths)
--- 38.5% more deaths per 100k residents than Louisiana
- Cumulative cases per 100k: 33,450 (13,428 total cases)
--- 7.3% more cases per 100k residents than Louisiana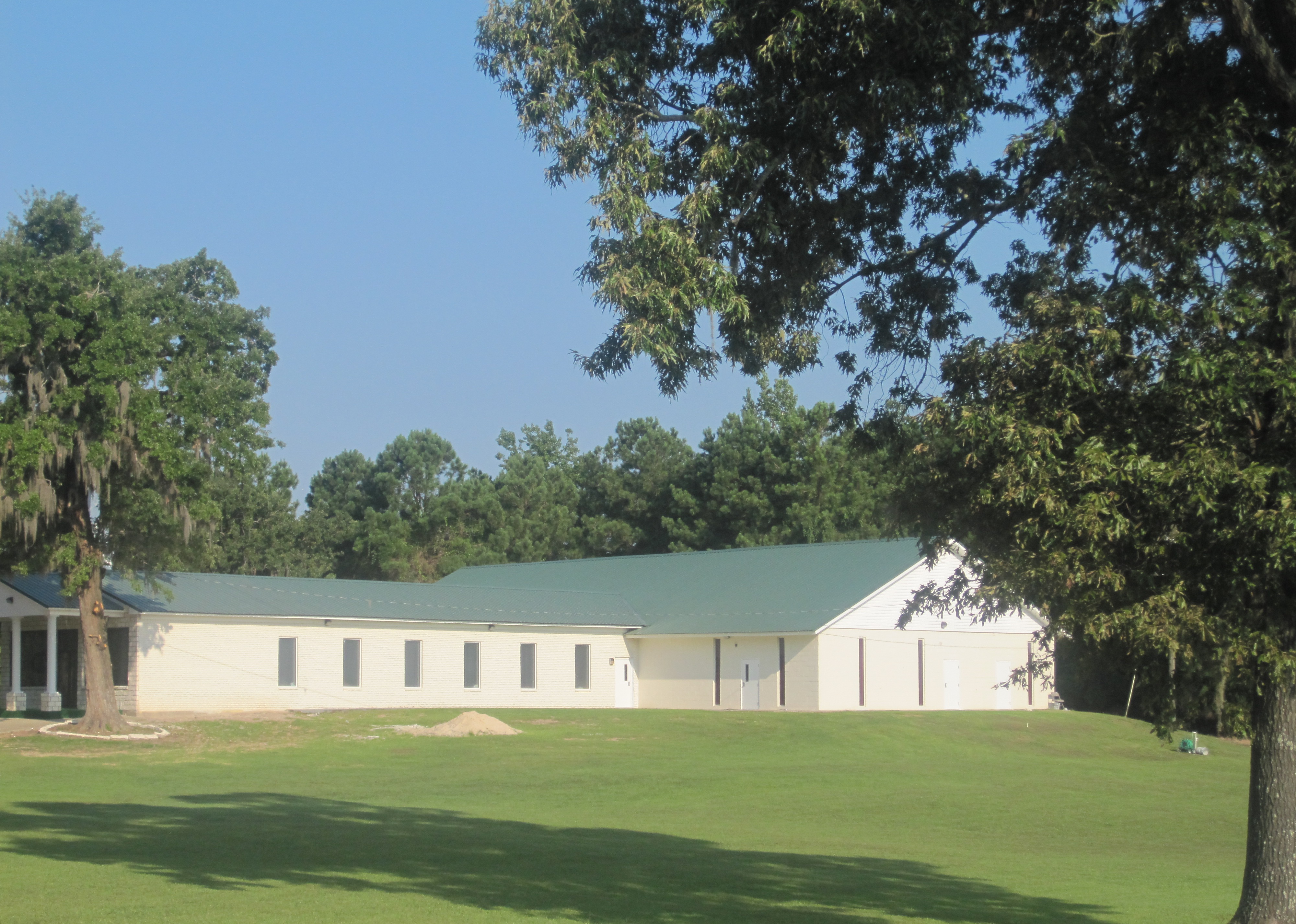 28 / 50
Billy Hathorn // Wikimedia Commons
#23. Winn Parish
- Population that is fully vaccinated: 48.6% (6,753 fully vaccinated)
--- 16.9% lower vaccination rate than Louisiana
- Cumulative deaths per 100k: 482 (67 total deaths)
--- 24.5% more deaths per 100k residents than Louisiana
- Cumulative cases per 100k: 37,363 (5,195 total cases)
--- 19.8% more cases per 100k residents than Louisiana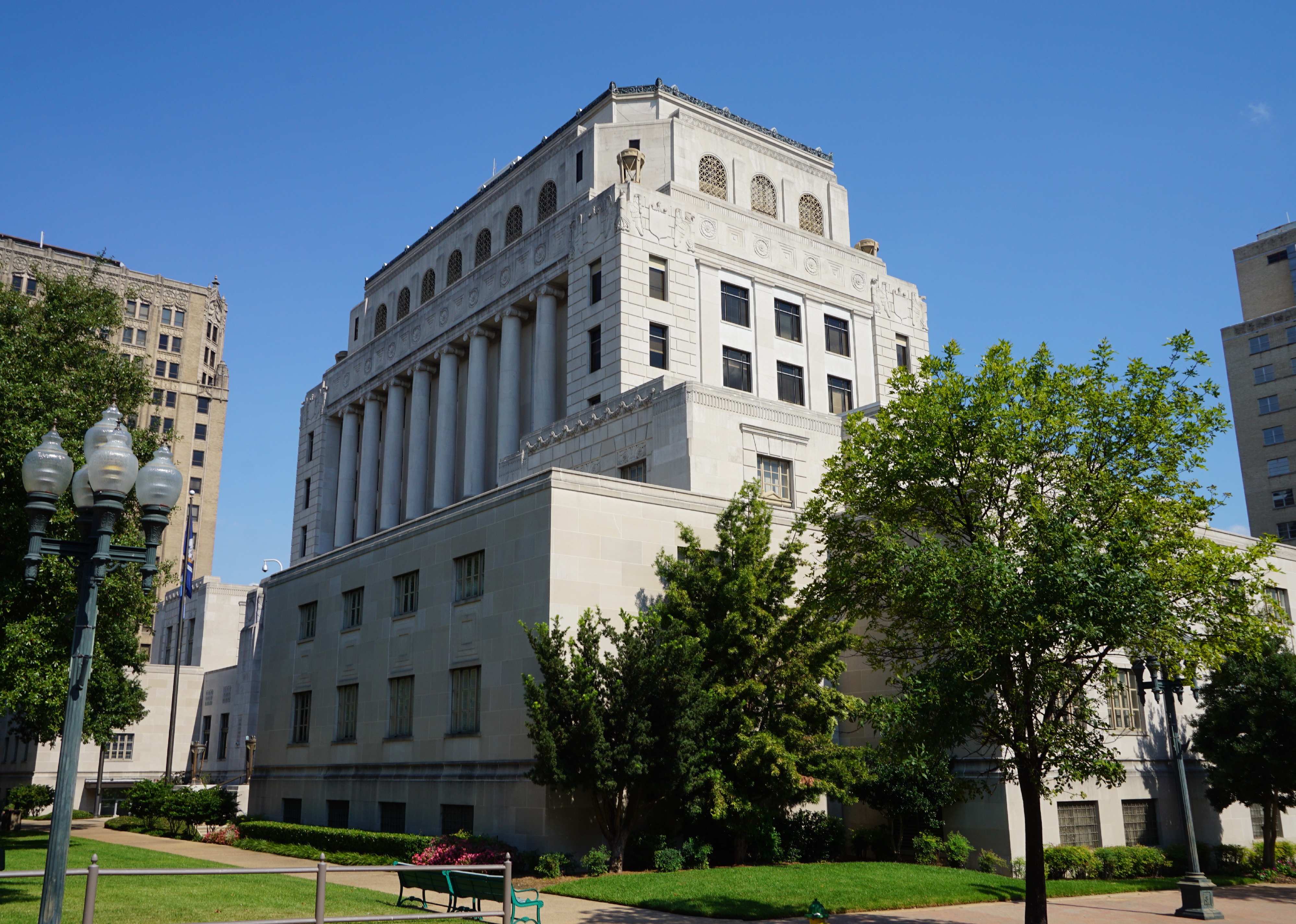 29 / 50
Michael Barera // Wikimedia Commons
#22. Caddo Parish
- Population that is fully vaccinated: 49.4% (118,628 fully vaccinated)
--- 15.6% lower vaccination rate than Louisiana
- Cumulative deaths per 100k: 499 (1,199 total deaths)
--- 28.9% more deaths per 100k residents than Louisiana
- Cumulative cases per 100k: 33,836 (81,276 total cases)
--- 8.5% more cases per 100k residents than Louisiana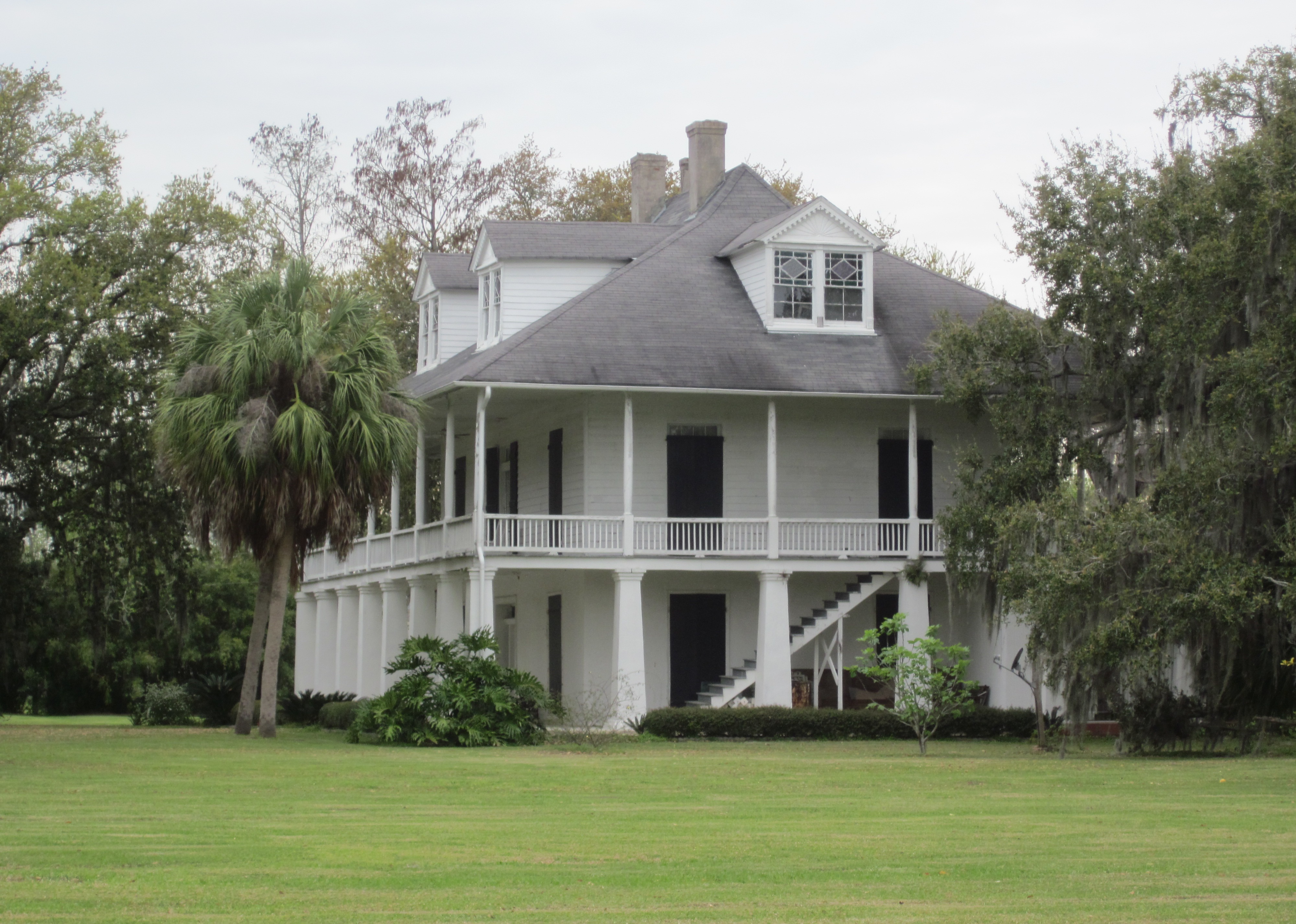 30 / 50
Infrogmation of New Orleans // Wikimedia Commons
#21. St. Bernard Parish
- Population that is fully vaccinated: 50.1% (23,664 fully vaccinated)
--- 14.4% lower vaccination rate than Louisiana
- Cumulative deaths per 100k: 241 (114 total deaths)
--- 37.7% less deaths per 100k residents than Louisiana
- Cumulative cases per 100k: 28,272 (13,357 total cases)
--- 9.3% less cases per 100k residents than Louisiana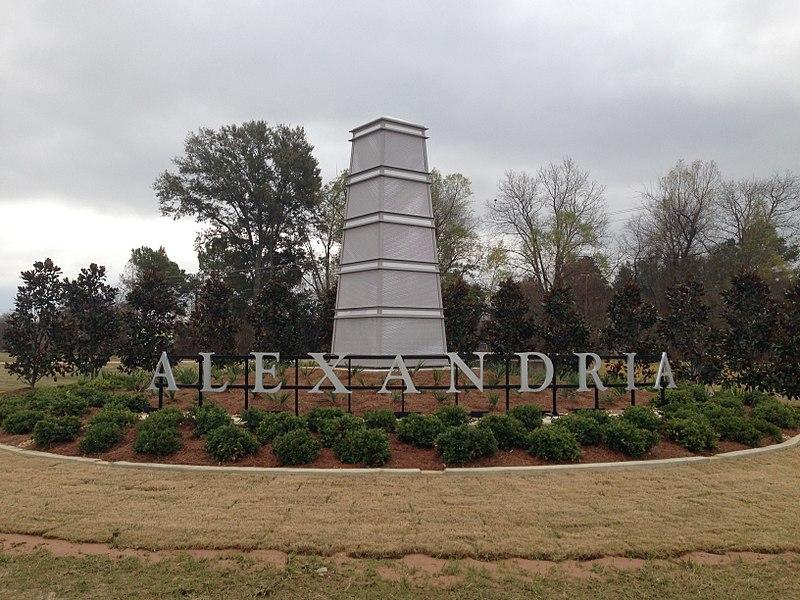 31 / 50
#20. Rapides Parish
- Population that is fully vaccinated: 50.9% (66,027 fully vaccinated)
--- 13.0% lower vaccination rate than Louisiana
- Cumulative deaths per 100k: 466 (604 total deaths)
--- 20.4% more deaths per 100k residents than Louisiana
- Cumulative cases per 100k: 29,115 (37,747 total cases)
--- 6.6% less cases per 100k residents than Louisiana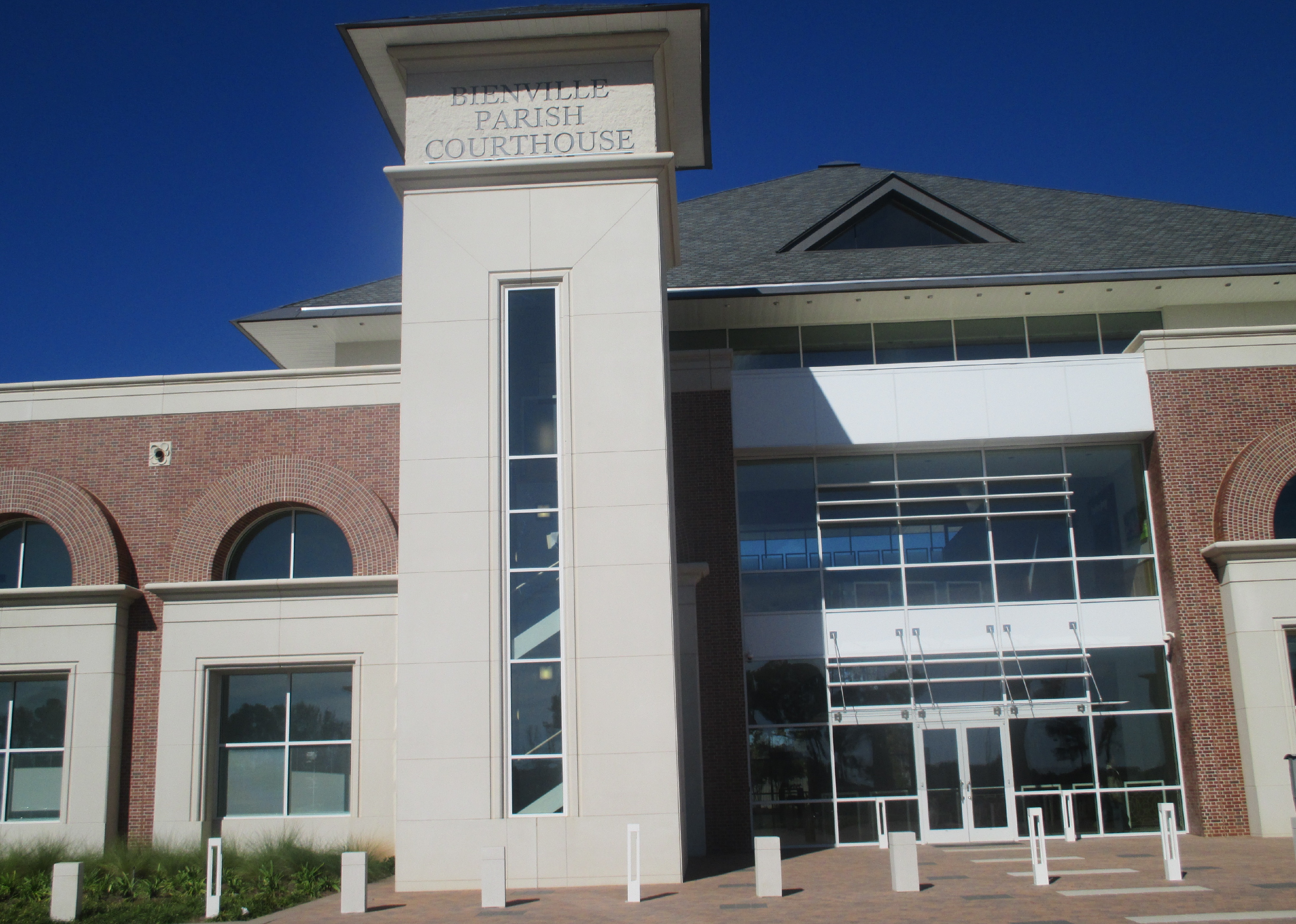 32 / 50
Billy Hathorn // Wikimedia Commons
#19. Bienville Parish
- Population that is fully vaccinated: 51.0% (6,747 fully vaccinated)
--- 12.8% lower vaccination rate than Louisiana
- Cumulative deaths per 100k: 869 (115 total deaths)
--- 124.5% more deaths per 100k residents than Louisiana
- Cumulative cases per 100k: 35,164 (4,656 total cases)
--- 12.8% more cases per 100k residents than Louisiana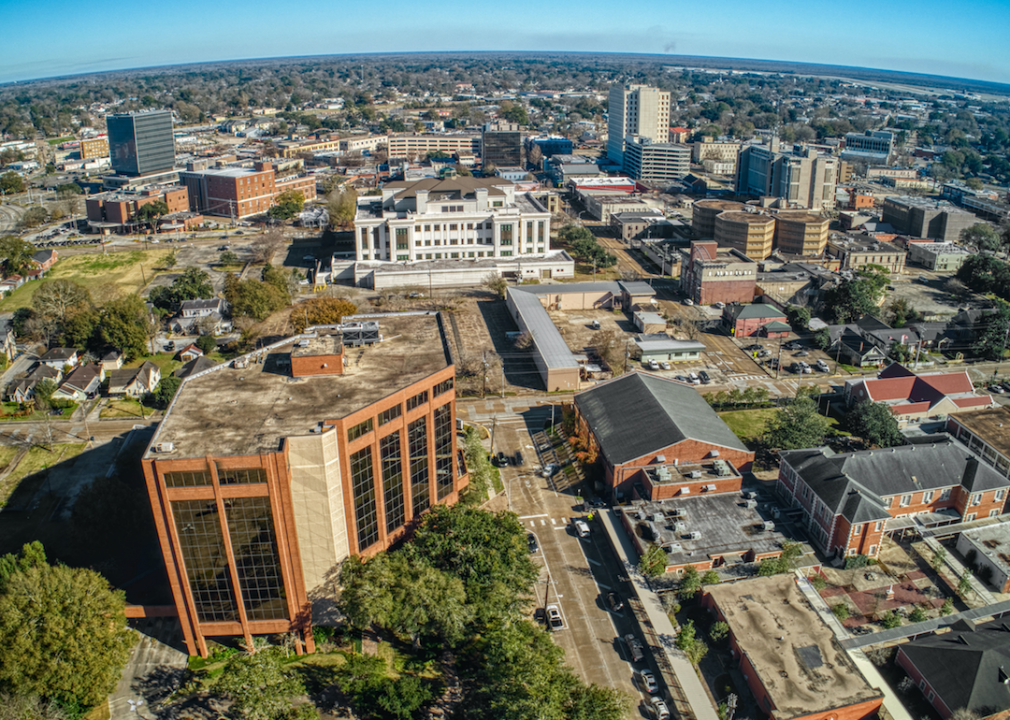 33 / 50
Jacob Boomsma // Shutterstock
#18. Lafayette Parish
- Population that is fully vaccinated: 51.1% (124,835 fully vaccinated)
--- 12.6% lower vaccination rate than Louisiana
- Cumulative deaths per 100k: 212 (517 total deaths)
--- 45.2% less deaths per 100k residents than Louisiana
- Cumulative cases per 100k: 29,708 (72,604 total cases)
--- 4.7% less cases per 100k residents than Louisiana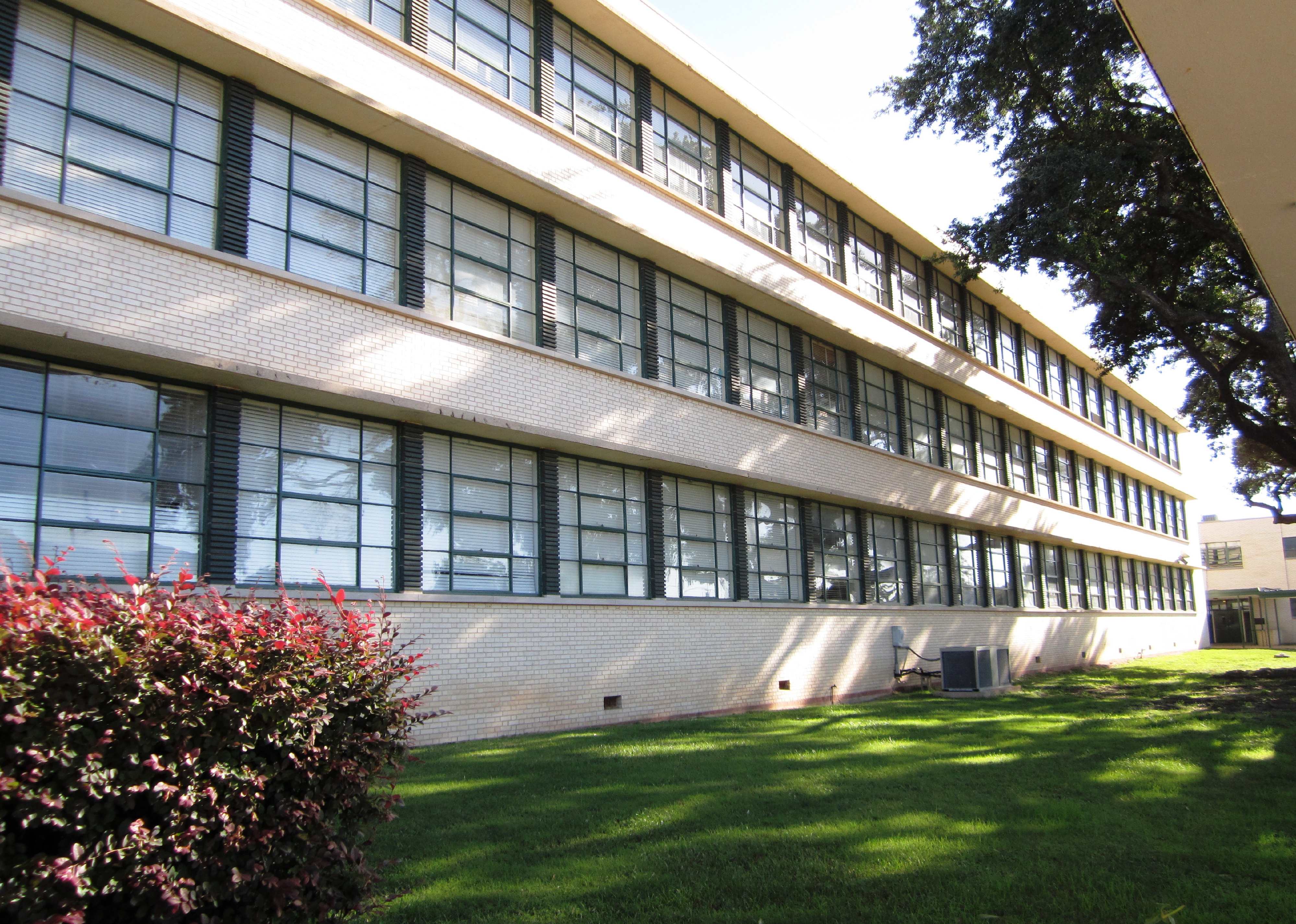 34 / 50
Gwmackey // Wikimedia Commons
#17. Bossier Parish
- Population that is fully vaccinated: 51.5% (65,379 fully vaccinated)
--- 12.0% lower vaccination rate than Louisiana
- Cumulative deaths per 100k: 406 (516 total deaths)
--- 4.9% more deaths per 100k residents than Louisiana
- Cumulative cases per 100k: 36,744 (46,679 total cases)
--- 17.8% more cases per 100k residents than Louisiana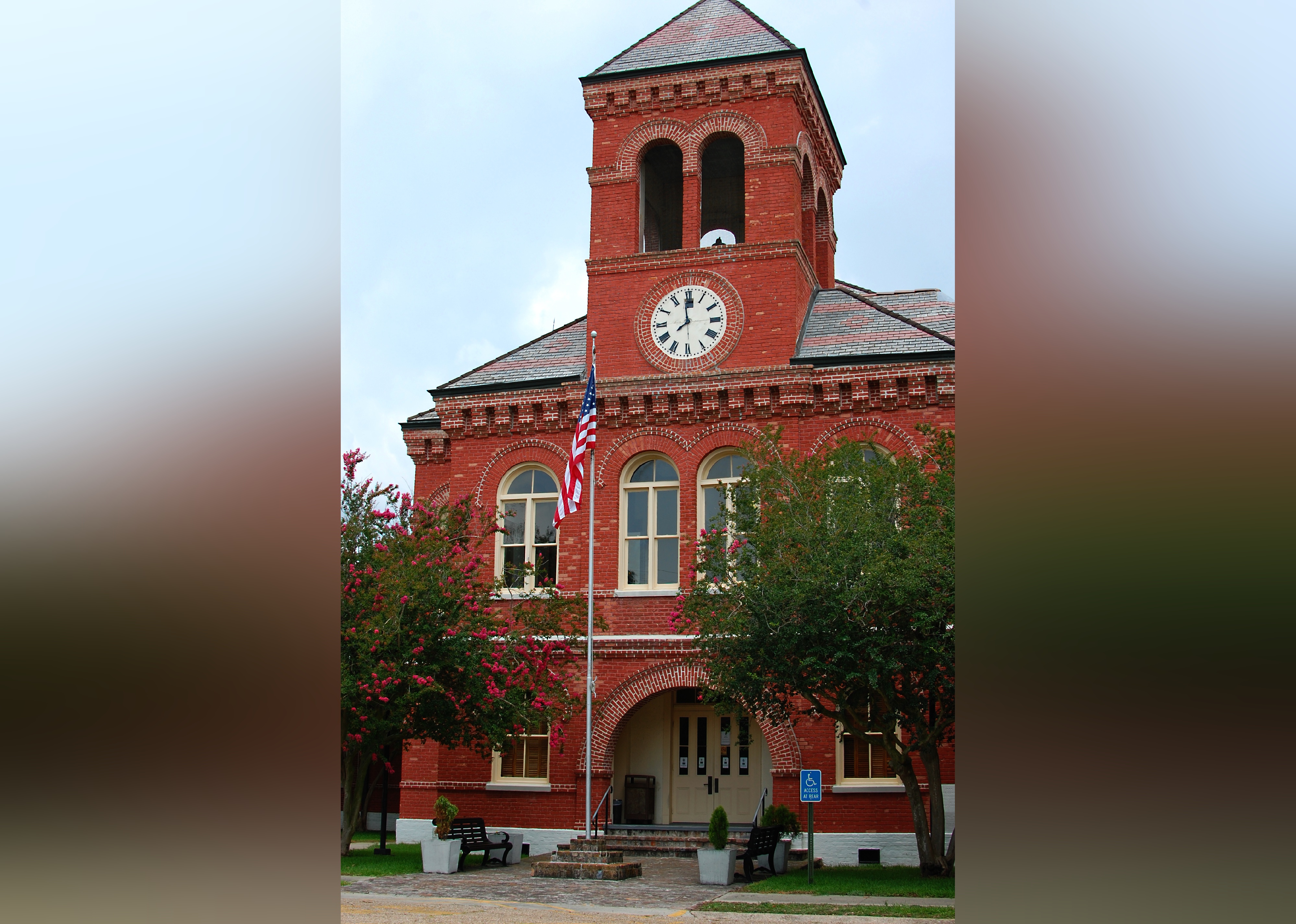 35 / 50
Mtortorich // Wikimedia Commons
#16. Ascension Parish
- Population that is fully vaccinated: 51.7% (65,501 fully vaccinated)
--- 11.6% lower vaccination rate than Louisiana
- Cumulative deaths per 100k: 237 (300 total deaths)
--- 38.8% less deaths per 100k residents than Louisiana
- Cumulative cases per 100k: 31,470 (39,842 total cases)
--- 0.9% more cases per 100k residents than Louisiana
36 / 50
Z28scrambler // Wikimedia Commons
#15. St. James Parish
- Population that is fully vaccinated: 52.6% (11,101 fully vaccinated)
--- 10.1% lower vaccination rate than Louisiana
- Cumulative deaths per 100k: 370 (78 total deaths)
--- 4.4% less deaths per 100k residents than Louisiana
- Cumulative cases per 100k: 32,651 (6,888 total cases)
--- 4.7% more cases per 100k residents than Louisiana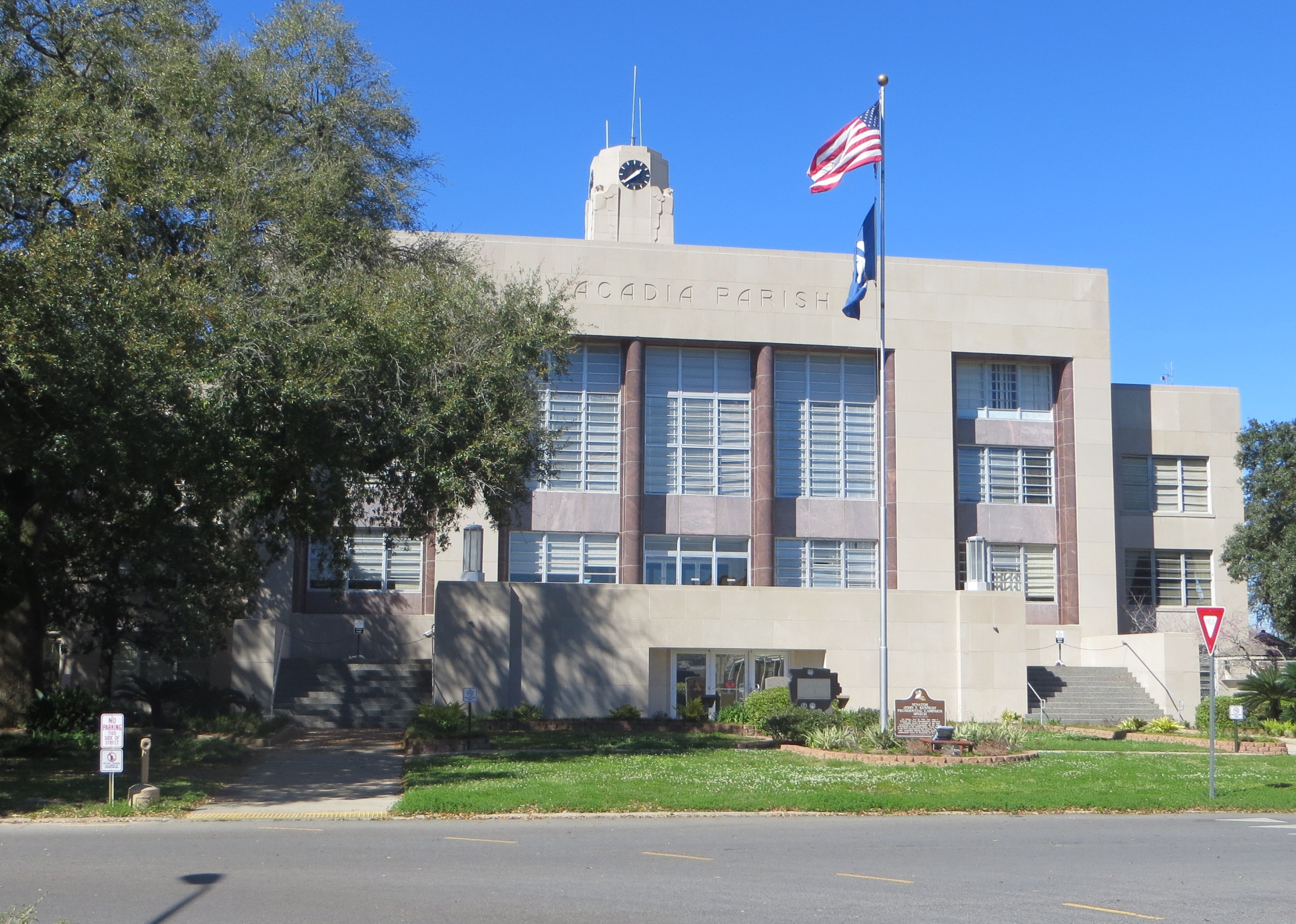 37 / 50
David Wilson // Wikimedia Commons
#14. Acadia Parish
- Population that is fully vaccinated: 53.8% (33,376 fully vaccinated)
--- 8.0% lower vaccination rate than Louisiana
- Cumulative deaths per 100k: 480 (298 total deaths)
--- 24.0% more deaths per 100k residents than Louisiana
- Cumulative cases per 100k: 29,251 (18,149 total cases)
--- 6.2% less cases per 100k residents than Louisiana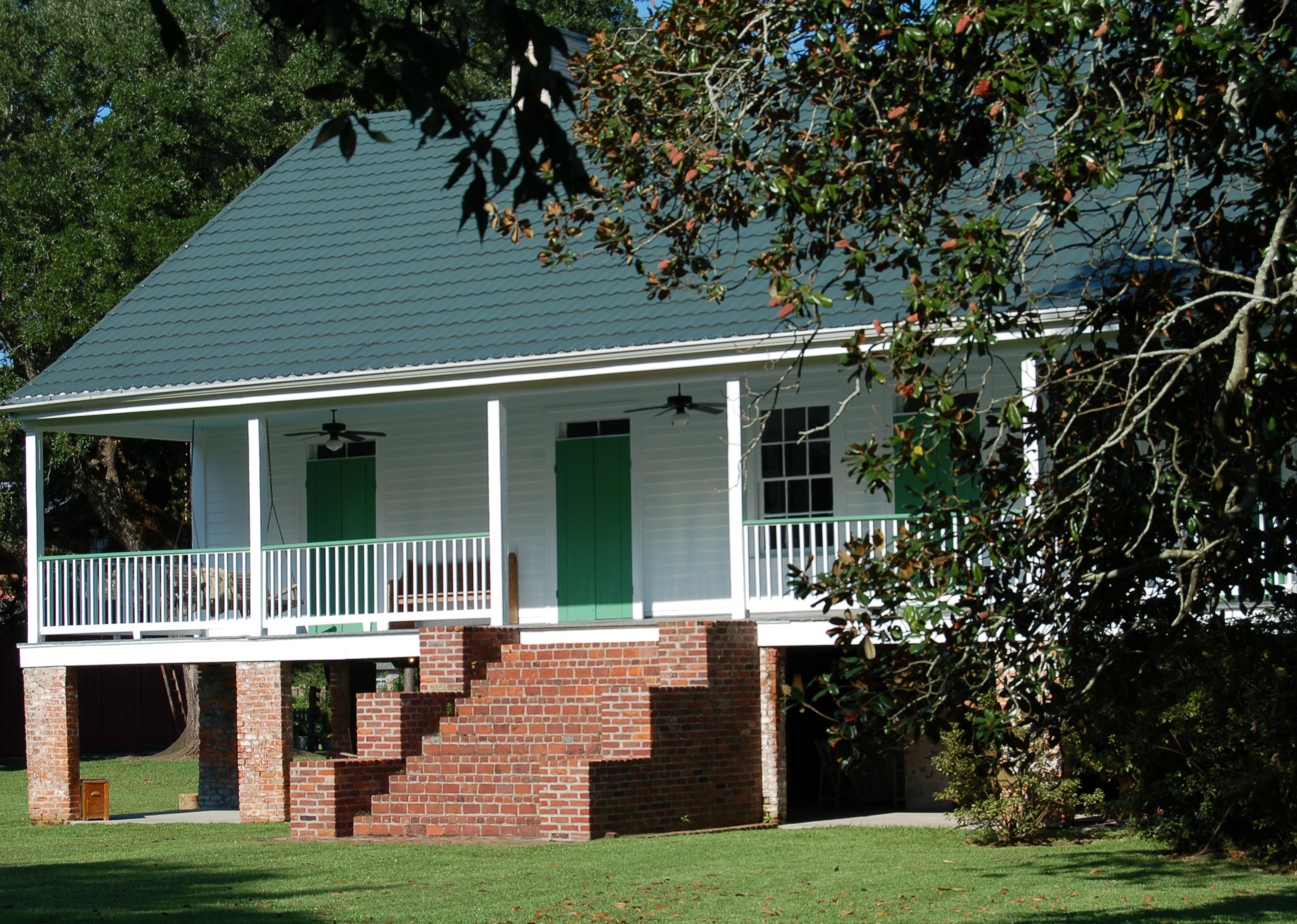 38 / 50
Z28scrambler // Wikimedia Commons
#13. West Baton Rouge Parish
- Population that is fully vaccinated: 54.6% (14,443 fully vaccinated)
--- 6.7% lower vaccination rate than Louisiana
- Cumulative deaths per 100k: 351 (93 total deaths)
--- 9.3% less deaths per 100k residents than Louisiana
- Cumulative cases per 100k: 32,110 (8,498 total cases)
--- 3.0% more cases per 100k residents than Louisiana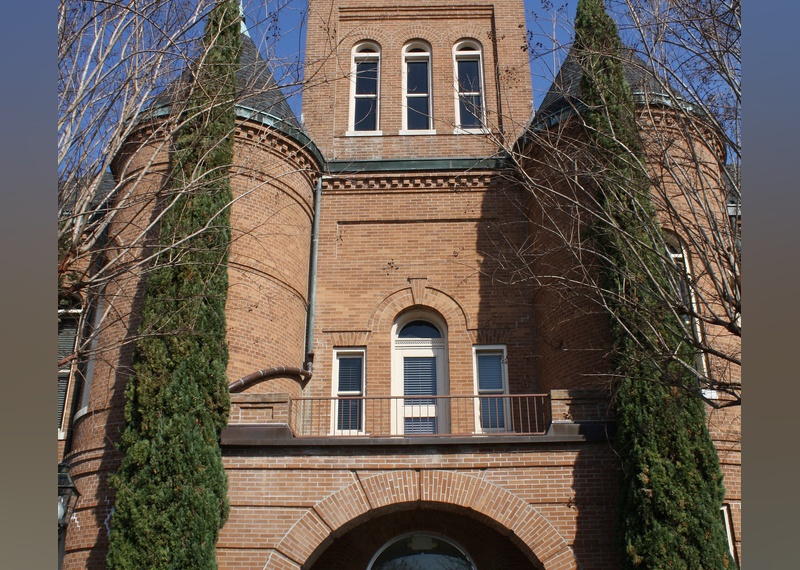 39 / 50
Tjean314 // Wikimedia Commons
#12. Pointe Coupee Parish
- Population that is fully vaccinated: 56.3% (12,240 fully vaccinated)
--- 3.8% lower vaccination rate than Louisiana
- Cumulative deaths per 100k: 442 (96 total deaths)
--- 14.2% more deaths per 100k residents than Louisiana
- Cumulative cases per 100k: 33,958 (7,379 total cases)
--- 8.9% more cases per 100k residents than Louisiana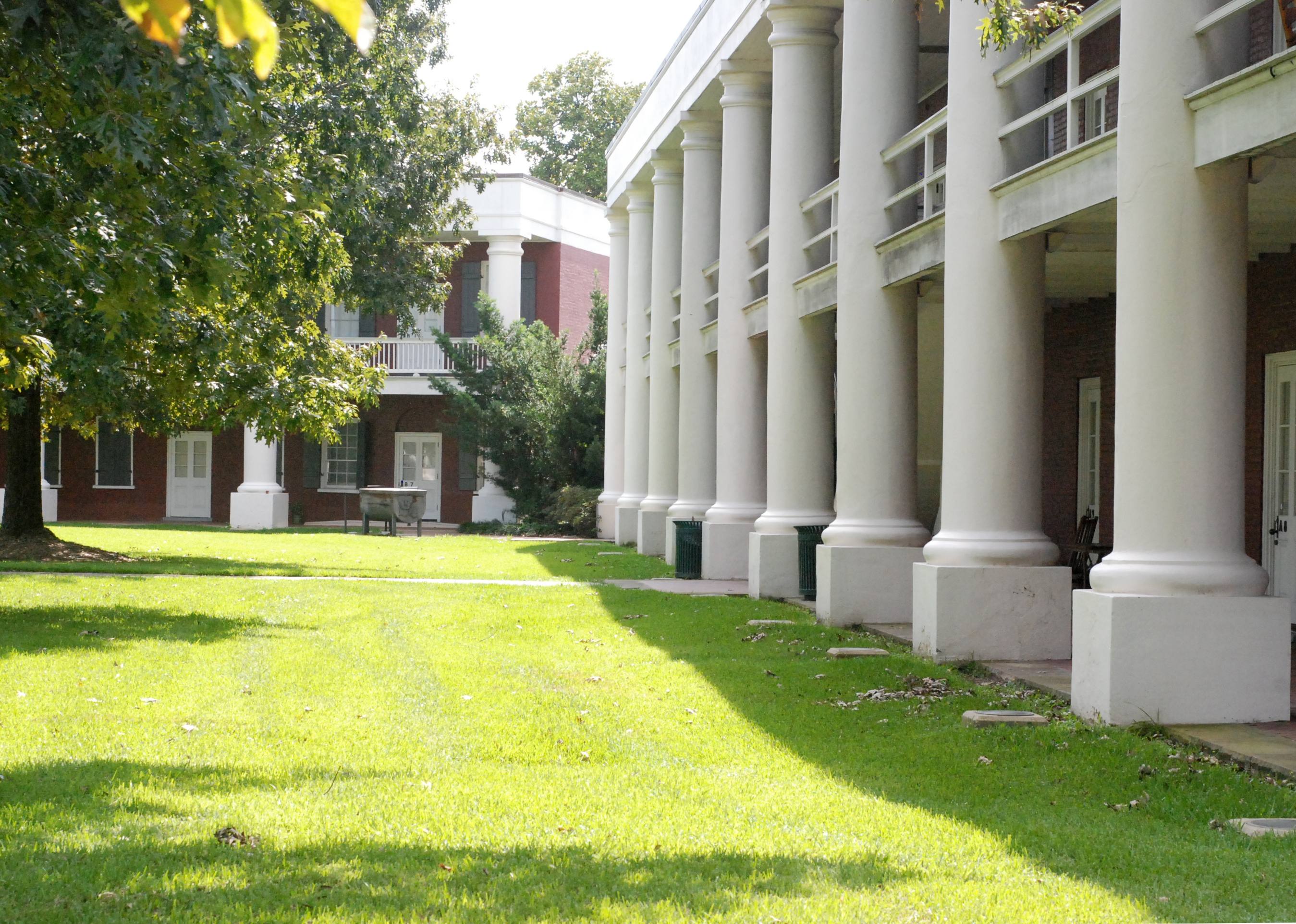 40 / 50
Dominic Miserendino // Wikimedia Commons
#11. East Baton Rouge Parish
- Population that is fully vaccinated: 57.0% (250,865 fully vaccinated)
--- 2.6% lower vaccination rate than Louisiana
- Cumulative deaths per 100k: 316 (1,392 total deaths)
--- 18.3% less deaths per 100k residents than Louisiana
- Cumulative cases per 100k: 29,253 (128,730 total cases)
--- 6.2% less cases per 100k residents than Louisiana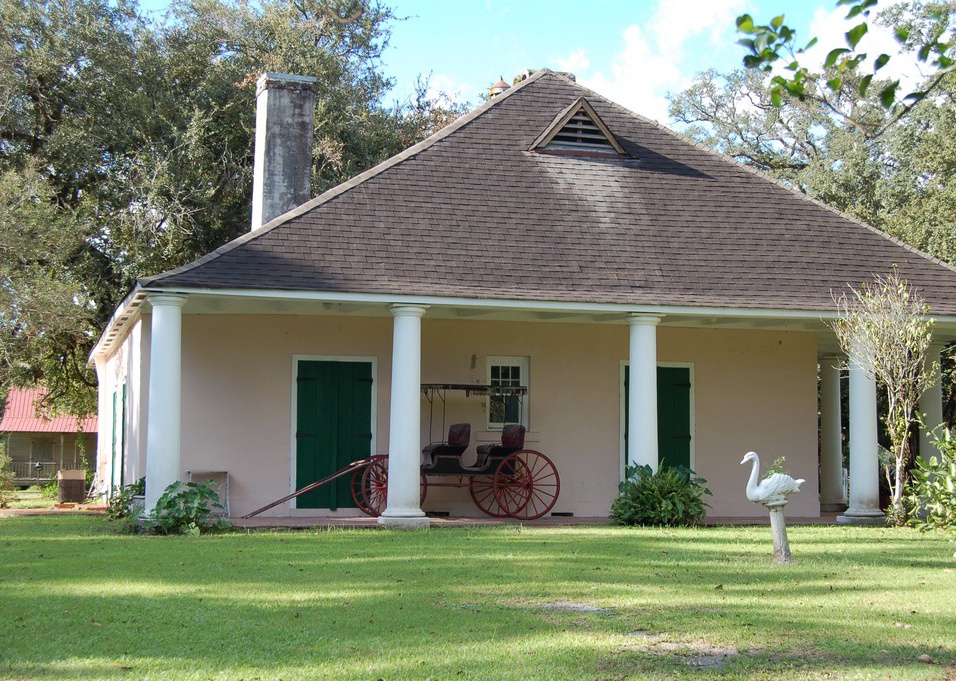 41 / 50
Z28scrambler // Wikimedia Commons
#10. St. Charles Parish
- Population that is fully vaccinated: 57.8% (30,675 fully vaccinated)
--- 1.2% lower vaccination rate than Louisiana
- Cumulative deaths per 100k: 281 (149 total deaths)
--- 27.4% less deaths per 100k residents than Louisiana
- Cumulative cases per 100k: 30,460 (16,174 total cases)
--- 2.3% less cases per 100k residents than Louisiana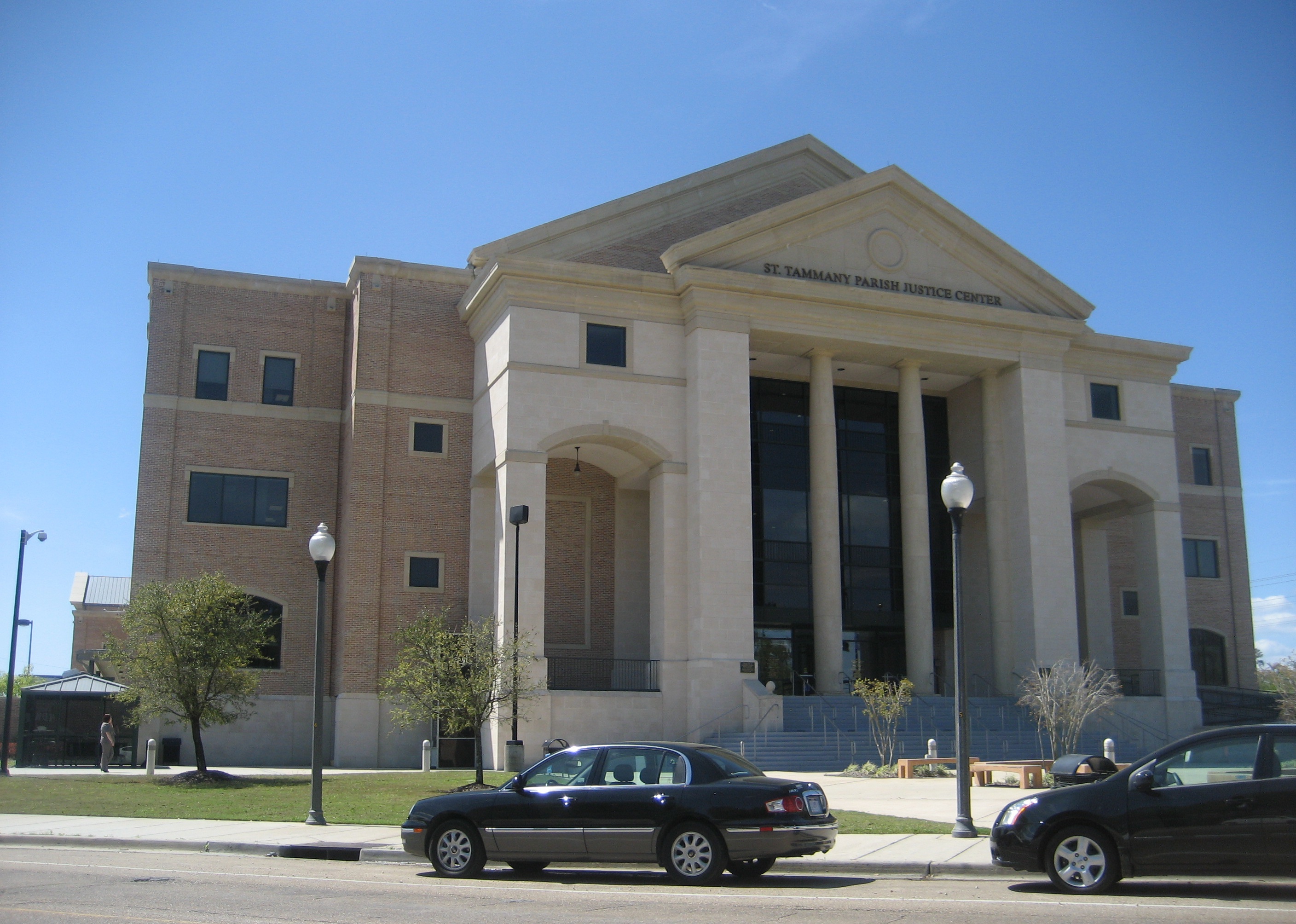 42 / 50
Infrogmation of New Orleans // Wikimedia Commons
#9. St. Tammany Parish
- Population that is fully vaccinated: 57.8% (150,529 fully vaccinated)
--- 1.2% lower vaccination rate than Louisiana
- Cumulative deaths per 100k: 344 (896 total deaths)
--- 11.1% less deaths per 100k residents than Louisiana
- Cumulative cases per 100k: 32,817 (85,463 total cases)
--- 5.2% more cases per 100k residents than Louisiana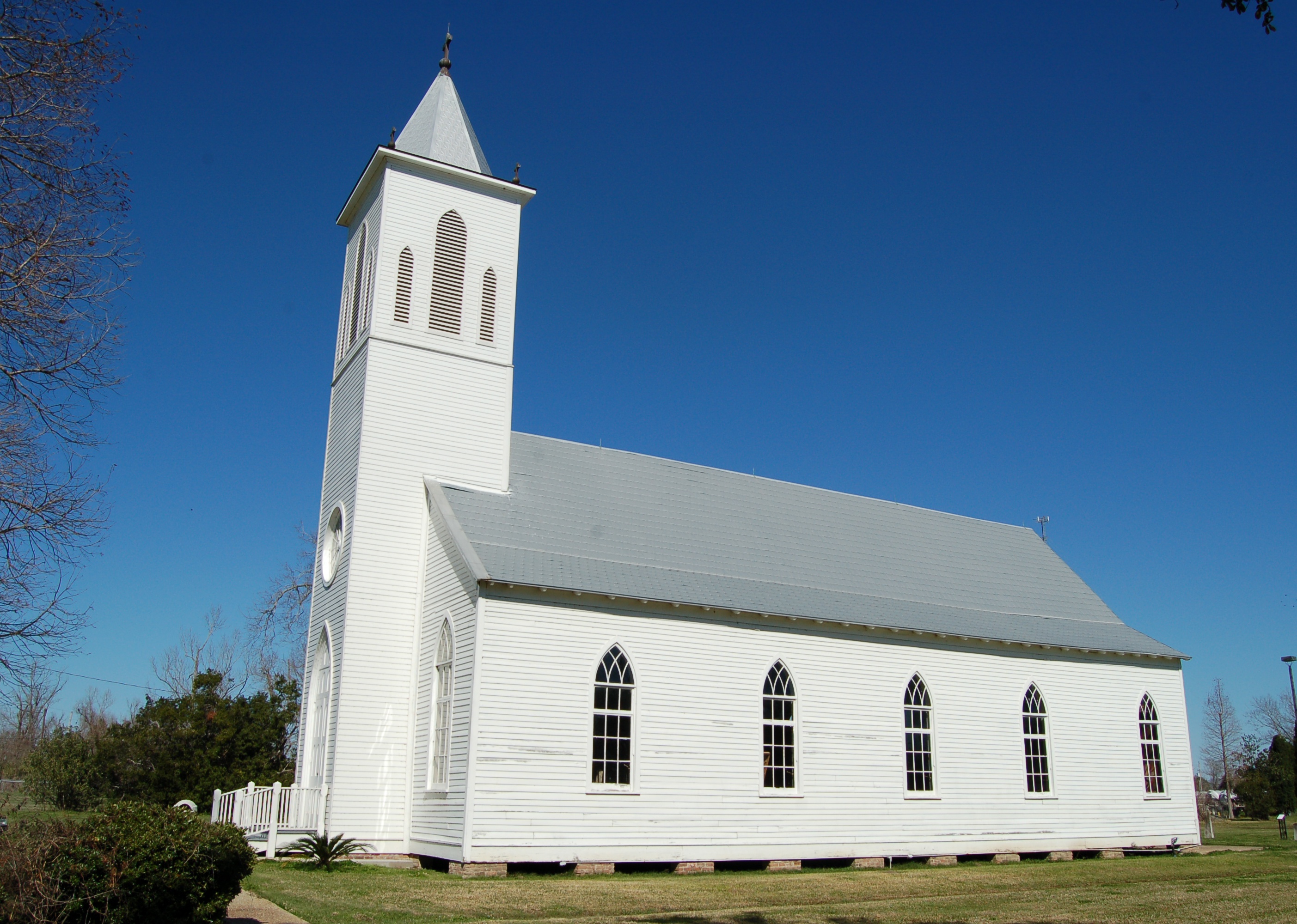 43 / 50
Z28scrambler // Wikimedia Commons
#8. Iberville Parish
- Population that is fully vaccinated: 57.9% (18,821 fully vaccinated)
--- 1.0% lower vaccination rate than Louisiana
- Cumulative deaths per 100k: 474 (154 total deaths)
--- 22.5% more deaths per 100k residents than Louisiana
- Cumulative cases per 100k: 33,435 (10,870 total cases)
--- 7.2% more cases per 100k residents than Louisiana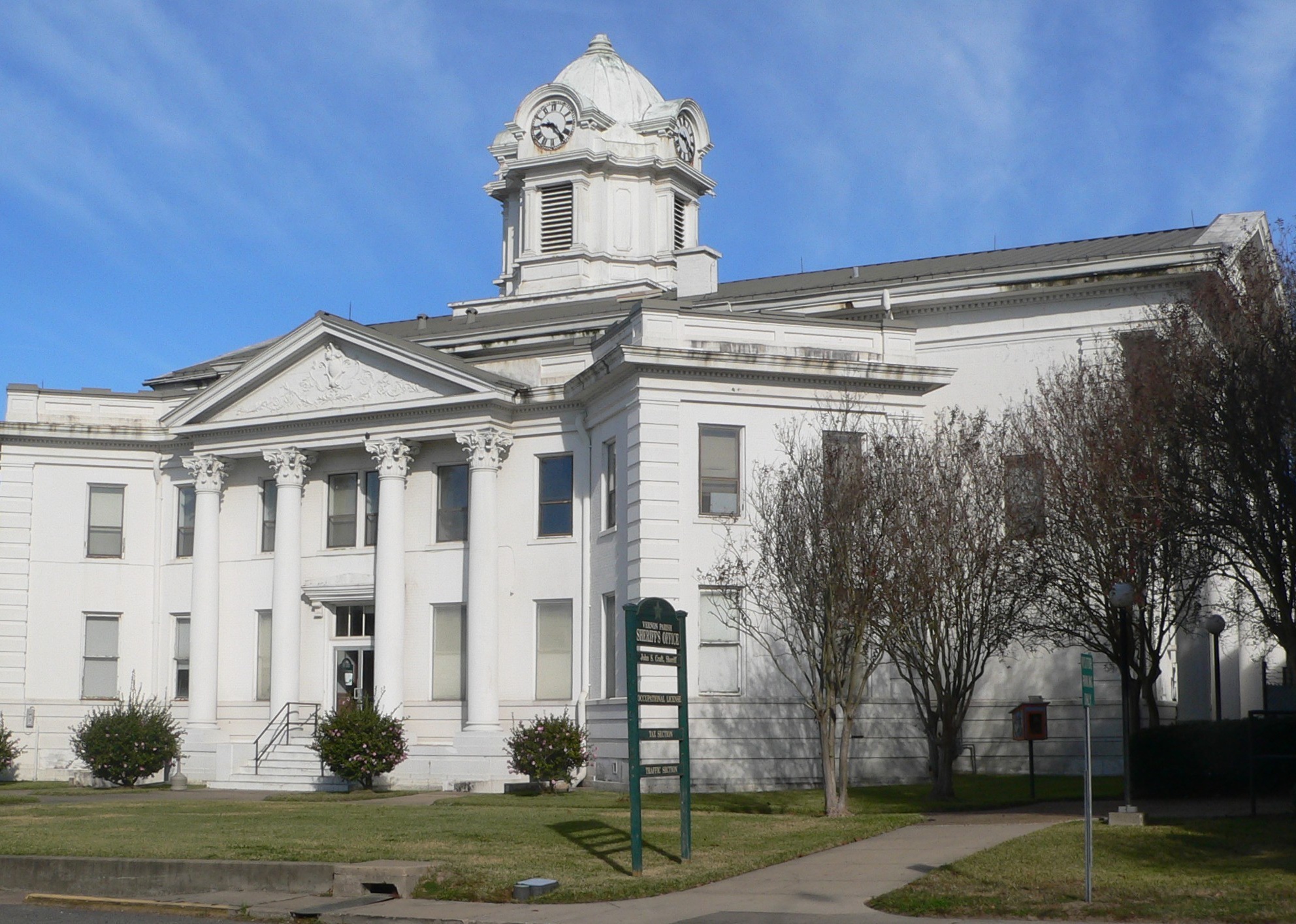 44 / 50
Ammodramus // Wikimedia Commons
#7. Vernon Parish
- Population that is fully vaccinated: 58.7% (27,862 fully vaccinated)
--- 0.3% higher vaccination rate than Louisiana
- Cumulative deaths per 100k: 411 (195 total deaths)
--- 6.2% more deaths per 100k residents than Louisiana
- Cumulative cases per 100k: 23,479 (11,136 total cases)
--- 24.7% less cases per 100k residents than Louisiana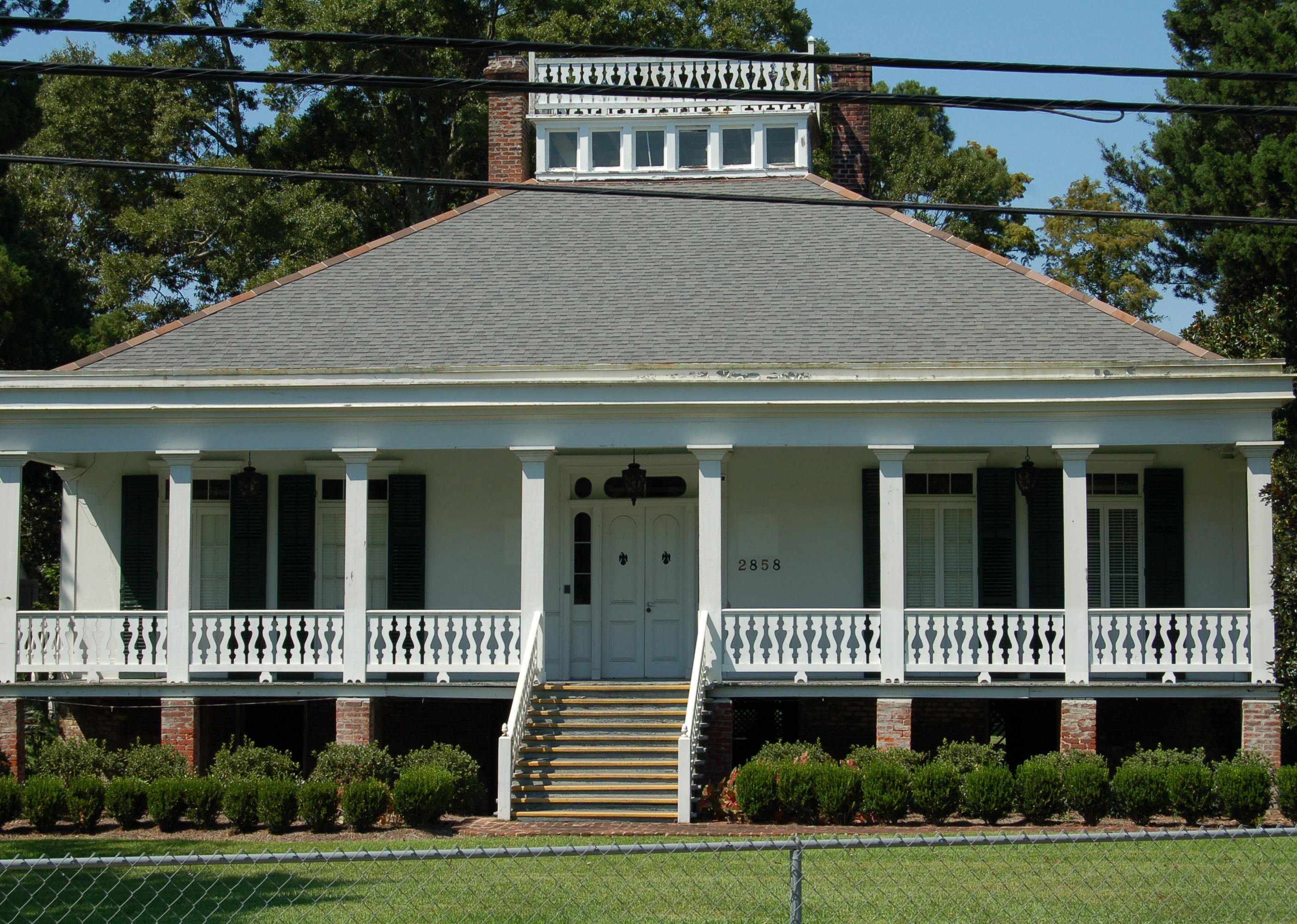 45 / 50
Z28scrambler // Wikimedia Commons
#6. St. John the Baptist Parish
- Population that is fully vaccinated: 61.1% (26,156 fully vaccinated)
--- 4.4% higher vaccination rate than Louisiana
- Cumulative deaths per 100k: 434 (186 total deaths)
--- 12.1% more deaths per 100k residents than Louisiana
- Cumulative cases per 100k: 29,094 (12,463 total cases)
--- 6.7% less cases per 100k residents than Louisiana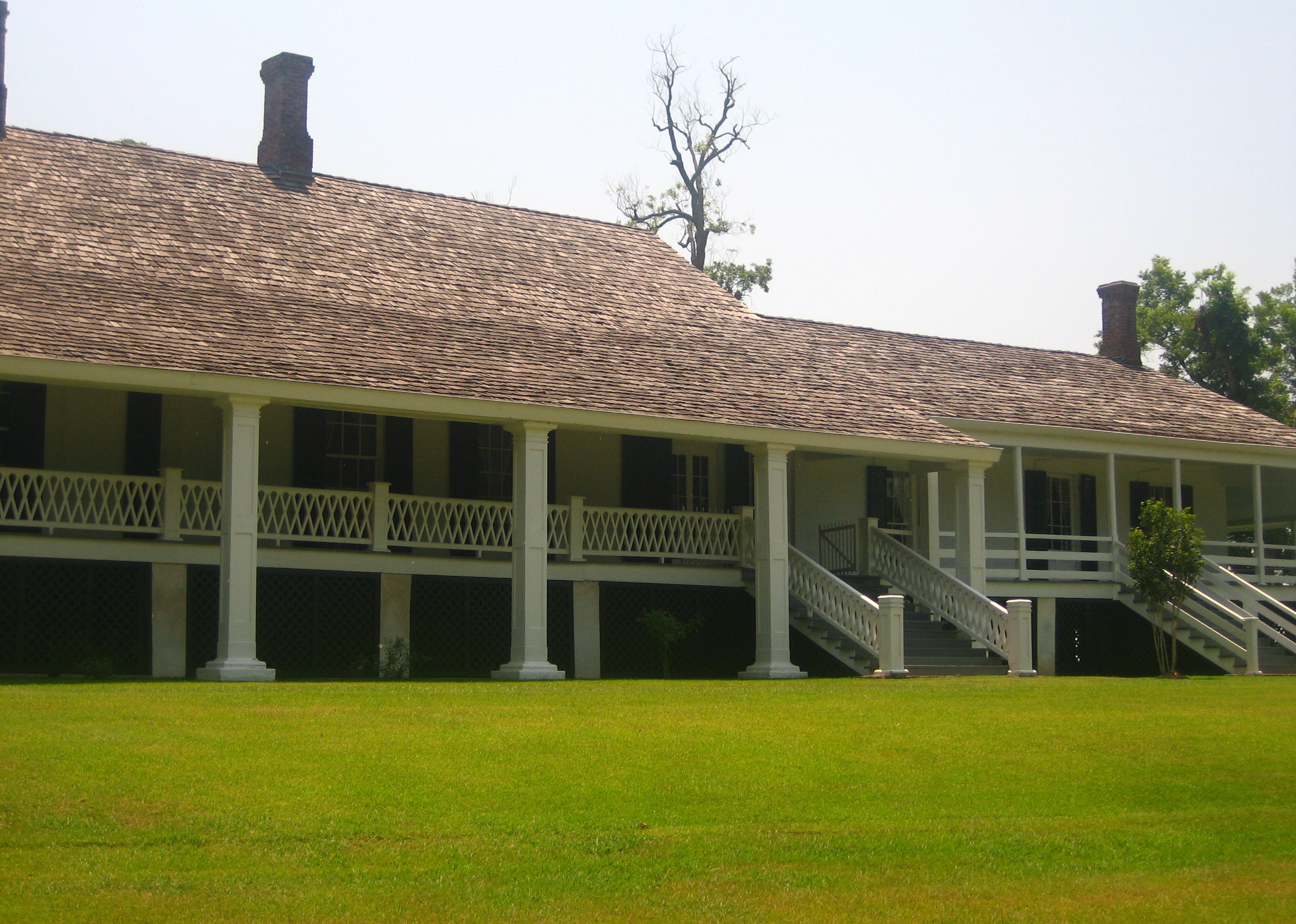 46 / 50
Billy Hathorn // Wikimedia Commons
#5. Tensas Parish
- Population that is fully vaccinated: 63.8% (2,763 fully vaccinated)
--- 9.1% higher vaccination rate than Louisiana
- Cumulative deaths per 100k: 300 (13 total deaths)
--- 22.5% less deaths per 100k residents than Louisiana
- Cumulative cases per 100k: 28,311 (1,227 total cases)
--- 9.2% less cases per 100k residents than Louisiana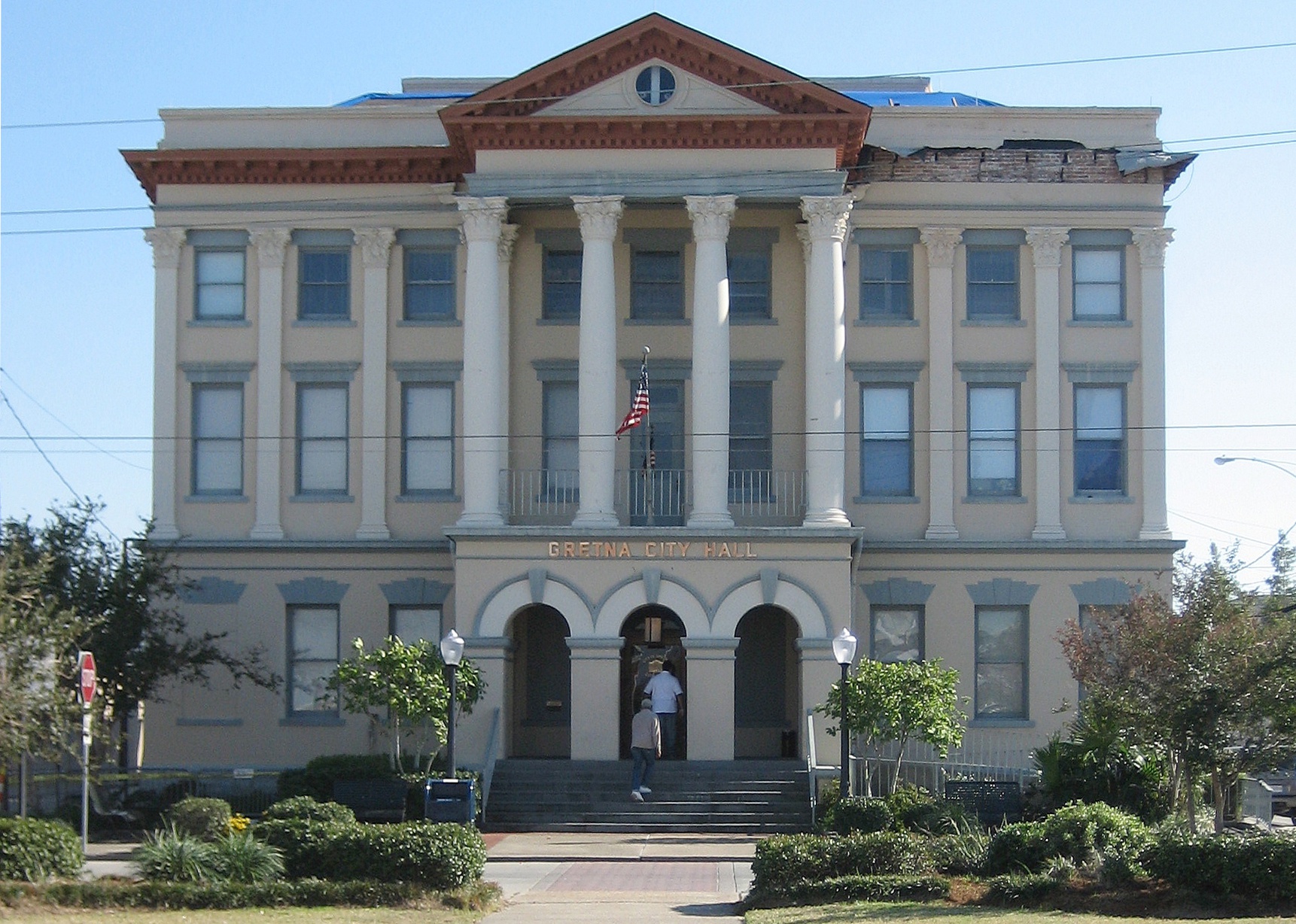 47 / 50
Infrogmation // Wikimedia Commons
#4. Jefferson Parish
- Population that is fully vaccinated: 66.6% (288,182 fully vaccinated)
--- 13.8% higher vaccination rate than Louisiana
- Cumulative deaths per 100k: 323 (1,399 total deaths)
--- 16.5% less deaths per 100k residents than Louisiana
- Cumulative cases per 100k: 30,837 (133,370 total cases)
--- 1.1% less cases per 100k residents than Louisiana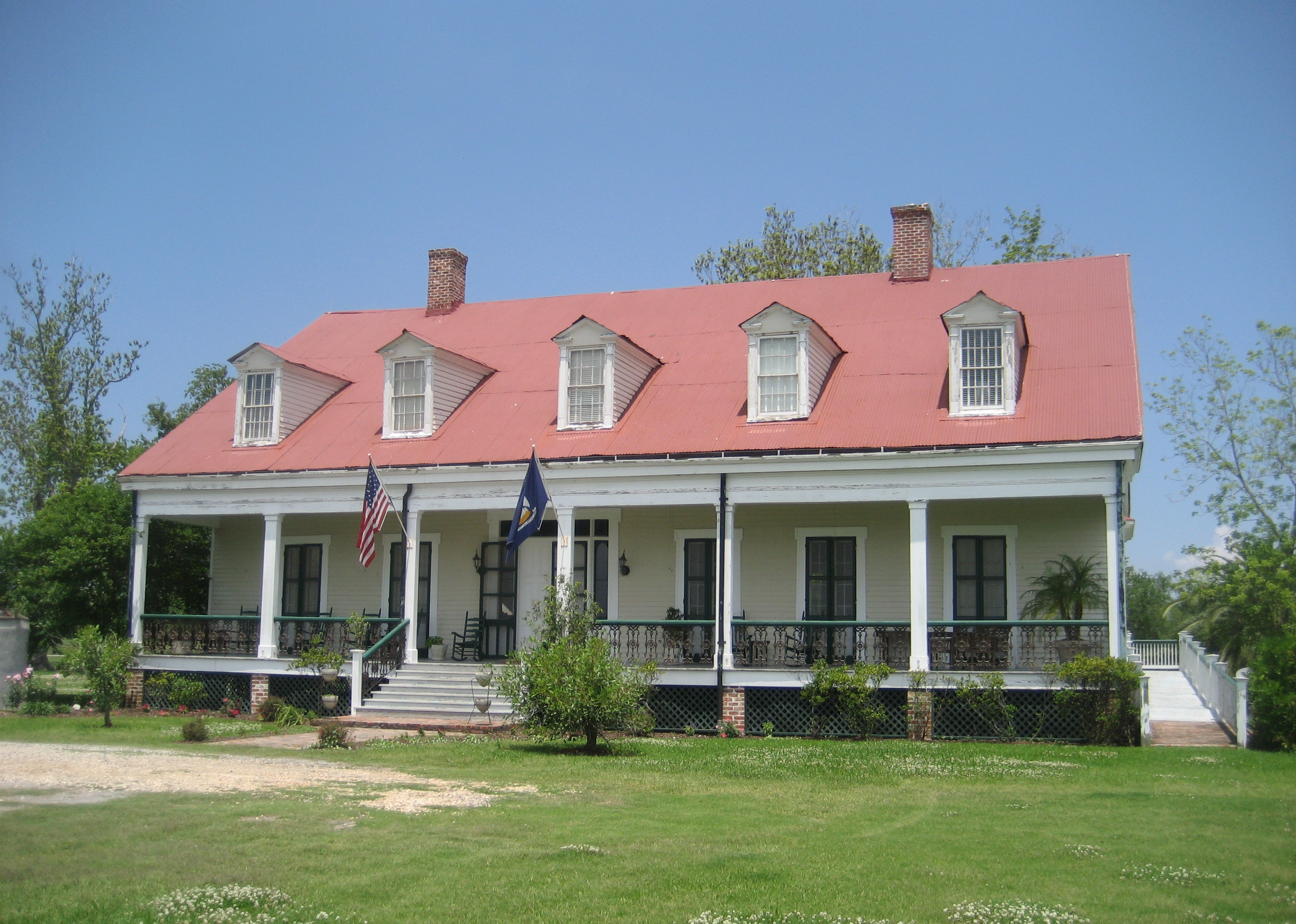 48 / 50
Infrogmation of New Orleans // Wikimedia Commons
#3. Plaquemines Parish
- Population that is fully vaccinated: 70.2% (16,285 fully vaccinated)
--- 20.0% higher vaccination rate than Louisiana
- Cumulative deaths per 100k: 207 (48 total deaths)
--- 46.5% less deaths per 100k residents than Louisiana
- Cumulative cases per 100k: 31,927 (7,406 total cases)
--- 2.4% more cases per 100k residents than Louisiana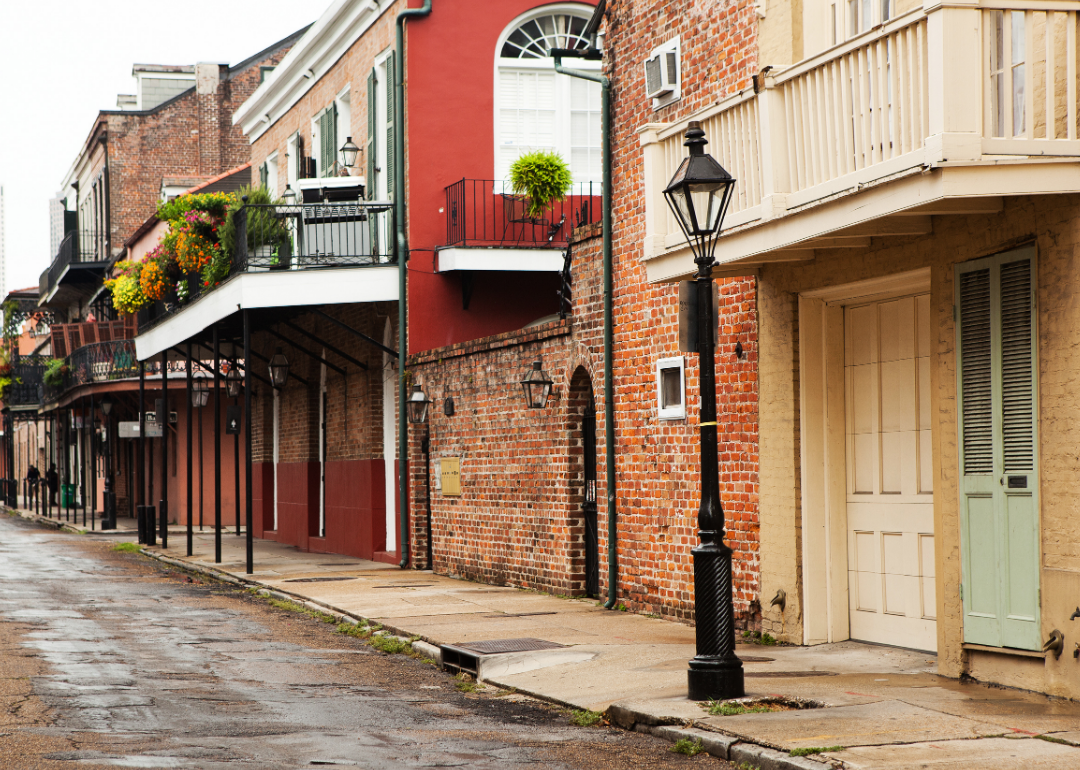 49 / 50
#2. Orleans Parish
- Population that is fully vaccinated: 71.3% (278,235 fully vaccinated)
--- 21.9% higher vaccination rate than Louisiana
- Cumulative deaths per 100k: 299 (1,165 total deaths)
--- 22.7% less deaths per 100k residents than Louisiana
- Cumulative cases per 100k: 27,209 (106,156 total cases)
--- 12.8% less cases per 100k residents than Louisiana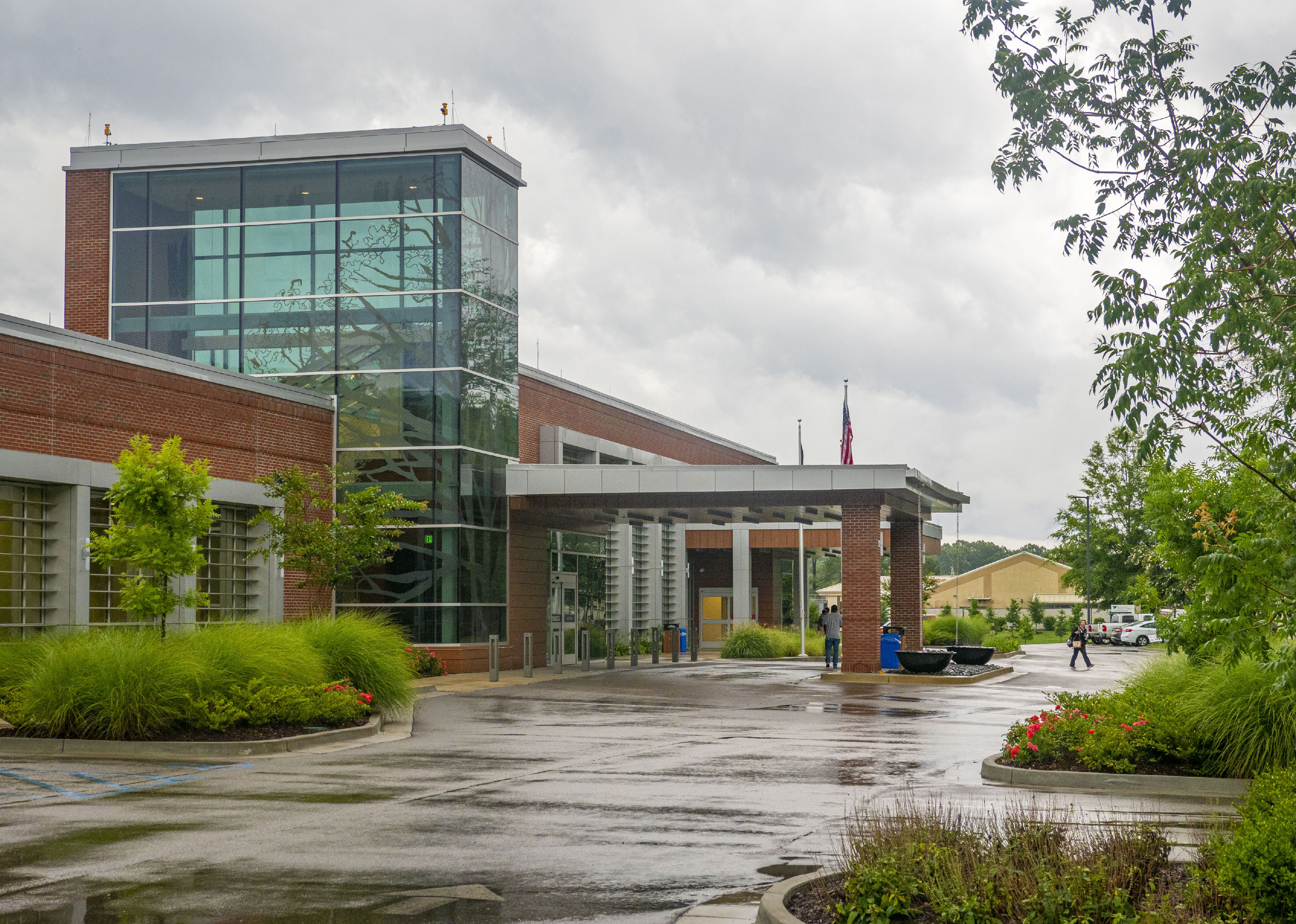 50 / 50
U.S. Department of Agriculture // Wikimedia Commons
#1. West Feliciana Parish
- Population that is fully vaccinated: 90.2% (14,050 fully vaccinated)
--- 54.2% higher vaccination rate than Louisiana
- Cumulative deaths per 100k: 308 (48 total deaths)
--- 20.4% less deaths per 100k residents than Louisiana
- Cumulative cases per 100k: 19,874 (3,094 total cases)
--- 36.3% less cases per 100k residents than Louisiana