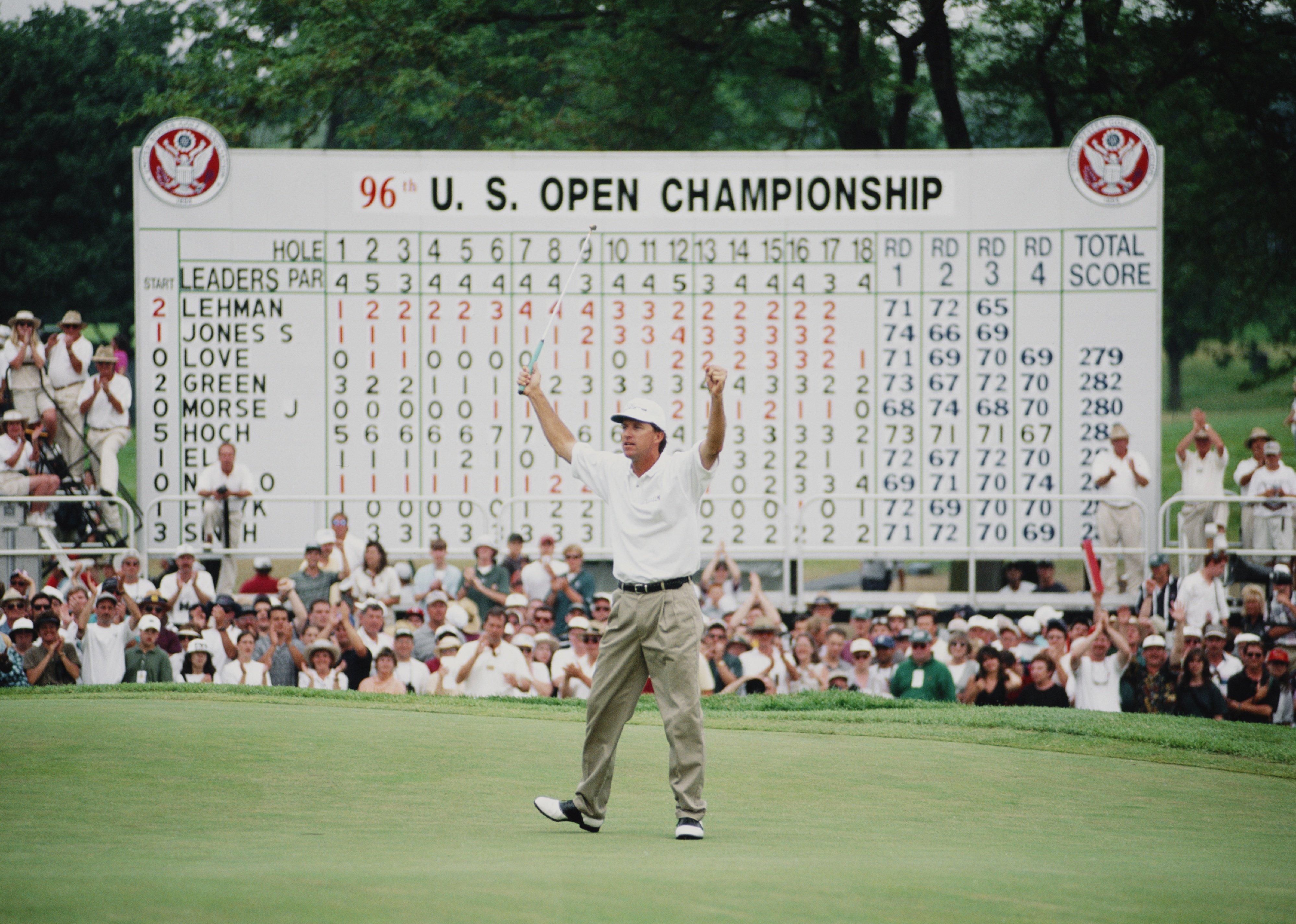 Michigan is the #8 state that has hosted the most US Opens in golf history
J.D. Cuban // Getty Images
Michigan is the #8 state that has hosted the most US Opens in golf history
Like the Olympics, golf's U.S. Open changes venues every time it's held, moving from one prestigious golf or country club to another in different parts of the country. Some states have never hosted one, while states with numerous prominent golf courses have hosted many, led by New York's 20. Oddly, though it is the state with the most golf courses in America, Florida has never been awarded a U.S. Open.
Stacker has ranked the 10 states that have hosted the U.S. Open the most times, using data from the U.S. Open website and other sources. The national ranking includes The Country Club in Massachusetts as the host of the 2022 U.S. Open, taking place June 16-19. Alongside the number of times each state has hosted the tournament, every course that has hosted is also listed, including the first and last in each state.
The U.S. Open is the third of four Grand Slam tournaments, also called the "majors." The others are the Masters, the PGA Championship, and the British Open. The U.S. Open offers the biggest purse of the four.
Check out how many U.S. Opens your state has hosted below, or find the overall top 10 list here.
Michigan by the numbers
- Times hosted: 6
- First: Oakland Hills Country Club, 1924
- Last: Oakland Hills Country Club, 1996
- Single host course (times hosted): Oakland Hills Country Club (6)
Only two golf clubs have hosted more U.S. Opens than Oakland Hills in Bloomfield Hills, Michigan, and it's already been selected as the site of the 2034 and 2051 U.S. Open. It's a tough course, nicknamed "the Monster," which seems to have an equalizing effect on the competition because the last three U.S. Opens there have each been decided by one stroke, won by Steve Jones in 1996, Andy North in 1985, and Gene Littler in 1961.
Oh, about that nickname: It came from an oft-repeated remark by Ben Hogan after he won the U.S. Open there in 1951: "I'm glad I brought this course—this monster—to its knees." He also called it the hardest course he'd ever played and called his final round of 67 the best round of his illustrious career.
North Carolina will move onto the top 10 list soon as the PGA has announced that Pinehurst Resort & Country Club will host the 2024, 2029, 2035, 2041, and 2047 U.S. Opens as an "anchor" site for the event. Pinehurst has already hosted three U.S. Opens.
Read on to see which states have hosted the most U.S. Opens in golf history.
States that have hosted the most U.S. Opens in golf history
#1. New York: 20 times
#2. Pennsylvania: 17 times
#3. California: 14 times