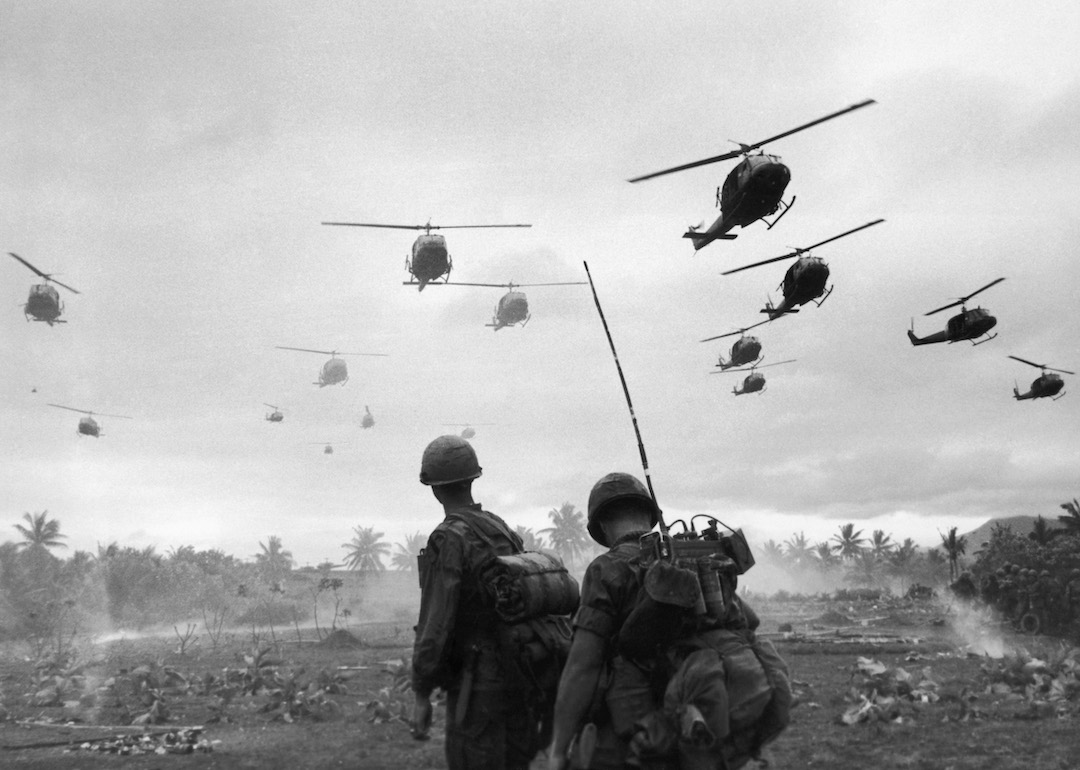 105 years of military history
Patrick Christain // Getty Images
105 years of military history
The world's mightiest military came from humble beginnings. Long before the Revolutionary War, colonists followed the English militia system, which required that men between the ages of 16 and 60 defend their communities. Colonial militias recruited men from most walks of life—from shopkeepers and tutors to farmers and smiths. Left out of that recruitment were college enrollees, enslaved people, most free Black men, clergy—and in Virginia, Catholics. During their service, militiamen fought in operations against Native Americans and supplemented the British military in border skirmishes with neighboring European colonies.
The colonial militia's first overseas foray is believed to have come in 1741 when 4,000 American reinforcements joined an attempted British invasion of Cartagena, Colombia, then a Spanish colony. Between militiamen falling ill, insufficient supplies, and the fighting itself, the invasion failed miserably: only about 600 Americans survived the expedition.
By the mid-1700s, tensions between residents of the North American colonies and the colonial government—an extension of the British crown—came to a head, ultimately leading to the start of the Revolutionary War. In 1775, the Second Continental Congress—a delegate-based governing body established by the colonies—passed a resolution establishing the Continental Army, the colonies' first national, coordinated military force. The Continental Army, smaller militias, and France's entry into the war on the colonists' behalf led to victory over the British. 
Over the last 105 years, U.S. troops have played major roles in two world wars, a wide variety of civil conflicts, and dozens of military campaigns. These efforts have significantly impacted how our government makes decisions that may affect domestic and foreign affairs. The military itself has undergone a few structural changes in that time as well, including adding new divisions, allowing women to serve in all branches, and permitting LGBTQ+ people to serve openly.
Stacker looked at information from the Defense Manpower Data Center, U.S. Census historical population tables, and the St. Louis Federal Reserve to see how the military has changed over the years. By comparing data sets, we determined the percentage of Americans enlisted in the military and the number of Americans in each military branch every year from 1918 through early 2022. While it is difficult to fully capture all events of years-long military conflicts like WWI, WWII, and Vietnam, this story details a selection of notable events for each year to help map the arc of major U.S. military engagements and developments. 
[Pictured: Selected senior American commanders of the European theater of World War II.]
You may also like: 50 ways the military has changed in the last 50 years