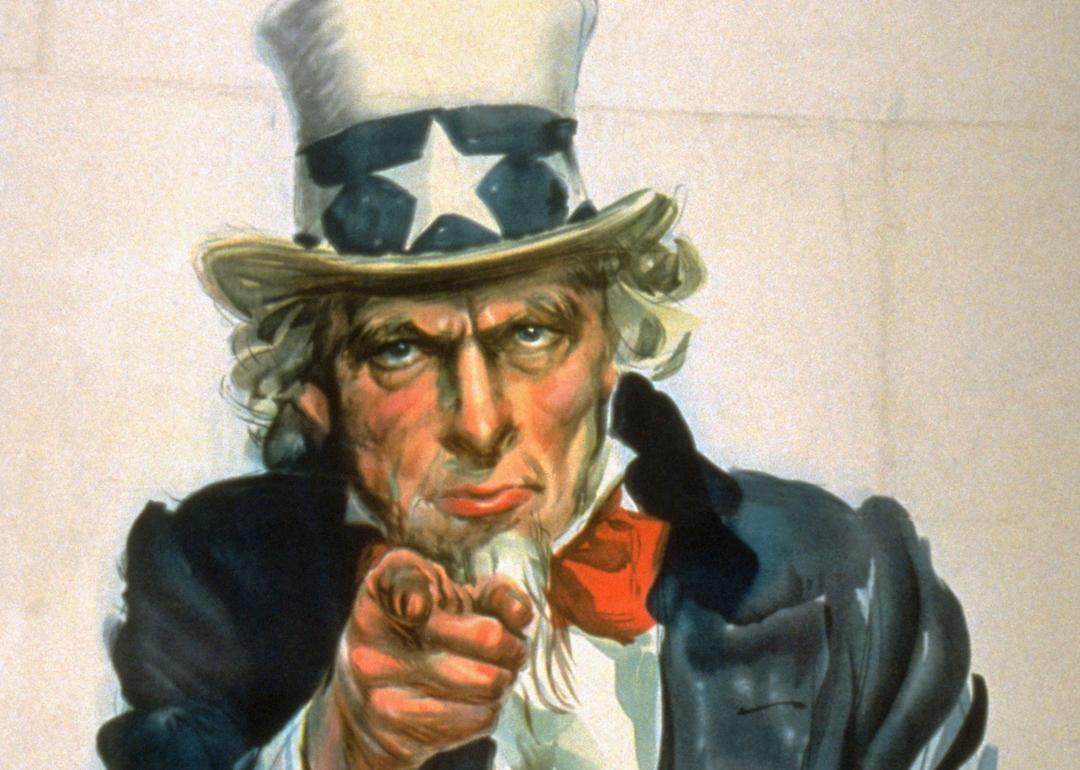 30 iconic posters from World War II
30 iconic posters from World War II
Propaganda can be a powerful weapon, capable of arousing passions, unifying communities, stirring up fear, or changing minds in ways no bullet or bomb can do. During World War II, Allied and Axis forces used propaganda posters to spread their messages around the world.
Stacker searched Getty Archives to find 30 iconic posters from World War II that highlight their power and enduring style. The posters hail from the United States, Great Britain, the Soviet Union, Germany, Japan, Italy, and Vichy France. Some of the posters fueled patriotism, faith in the nation, and a belief in the righteousness of the war effort to protect national values and virtues.
Many American posters aimed to boost morale and deliver a message of shared sacrifice. Duty meant scraping together money to invest in a United States war bond or digging a victory garden to feed the family. Every citizen had a job to do.
War could be glorified, with posters showing might and muscle as well as confidence and courage. Soldiers were handsome and fearless, guns were sturdy, and legions of airplanes overhead were formidable. But many were dark reminders of battlefield losses, sinister images of a lurking enemy, or the perils of careless talk or a slit of light breaching a blackout. Some reached out to particular audiences such as women, encouraging them to step out and test out new roles. Those invitations to change would mark the dawn of modern feminism. More than a few had messages that are familiar and popular today, whether they are calls to conserve fuel, travel lightly, or grow food locally on rooftops and in empty lots.
Propaganda posters from all sides were an extraordinary art form that used basic colors and simple words to reach the broadest audiences.
The icons survive. Uncle Sam and Rosie the Riveter are still familiar figures today. The works remain stirring and powerful, even as we may hope the brutality and cruelty of such a war remain a thing of the past.