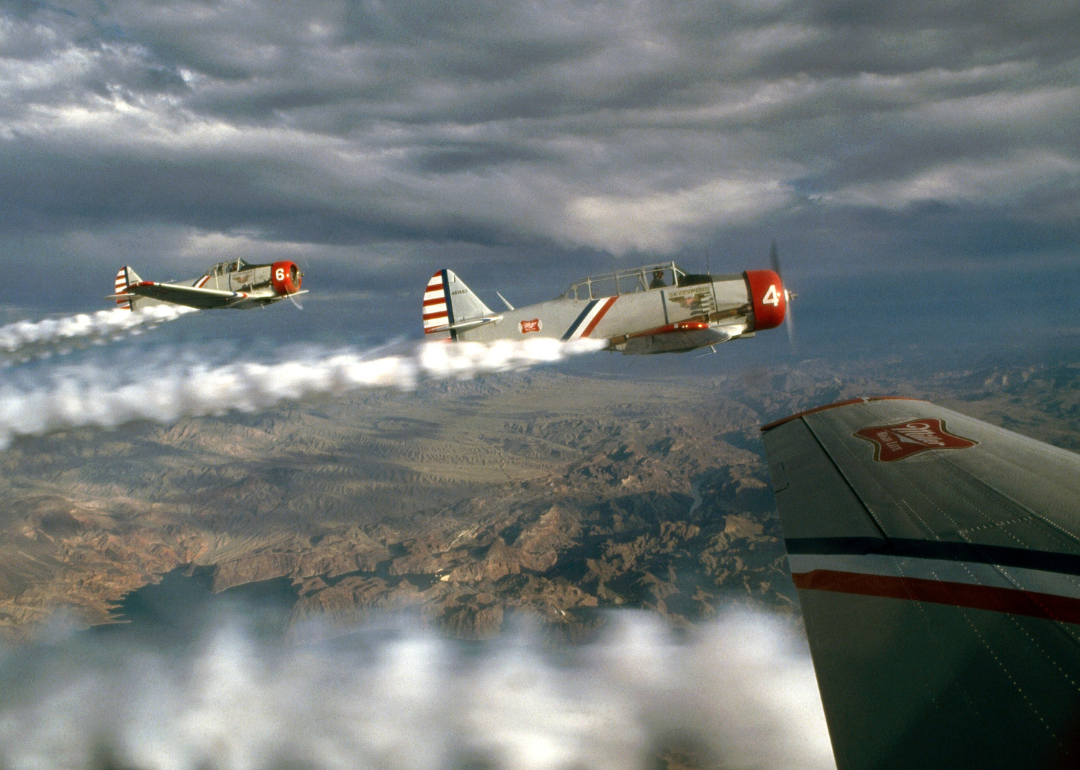 A history of US military aircraft from WWI to today
Bob Riha Jr. // Getty Images
A history of US military aircraft from WWI to today
Orville and Wilbur Wright invented the world's first airplane operated by a motor, and, in 1903, the brothers successfully took flight in their aircraft. It is no surprise that just before World War I, their 1909 Model A flyer became the world's first military airplane. Sold to the U.S. Army Signal Corps for $30,000, it sported a wooden frame, a pedestrian 30- to 40-horsepower engine, and skids instead of wheels. That less than a decade separated the Wright brothers' creation from the first plane capable of landing on a moving carrier speaks to the rapid evolution that has permeated the rest of U.S. military aircraft history.
The U.S.'s military air primacy depends upon the adoption, adaptation, and creation of cutting-edge technology. But sometimes problems evade technical solutions, as evidenced by the military's ongoing challenges with its F-35 program. The $100 million fighter jet was intended to be the backbone and next evolutionary phase of the military's air combat fleet—a replacement for the long-used F-16s and F/A-18 A-Ds. Instead, the aircraft has been plagued by more than a decade of technical and structural deficiencies, production delays, and rising costs. In a long history of aviation advancement, the F-35 program represents one of the biggest technological setbacks and vulnerabilities of the U.S.'s military airpower. 
Stacker referenced government sites, military news reporting, and manufacturing company data to chronicle the evolution of key military aircraft that helped position the U.S. as a global military superpower. From Civil War ballooning to 21st-century drones, these aircraft are presented in the context of the battles, military branches, and geography in which they were—or currently are— utilized. Readers will get a sense of the logistical and tactical impetus for everything from famous bombers to massive cargo transports to groundbreaking stealth fighters developed in secret.