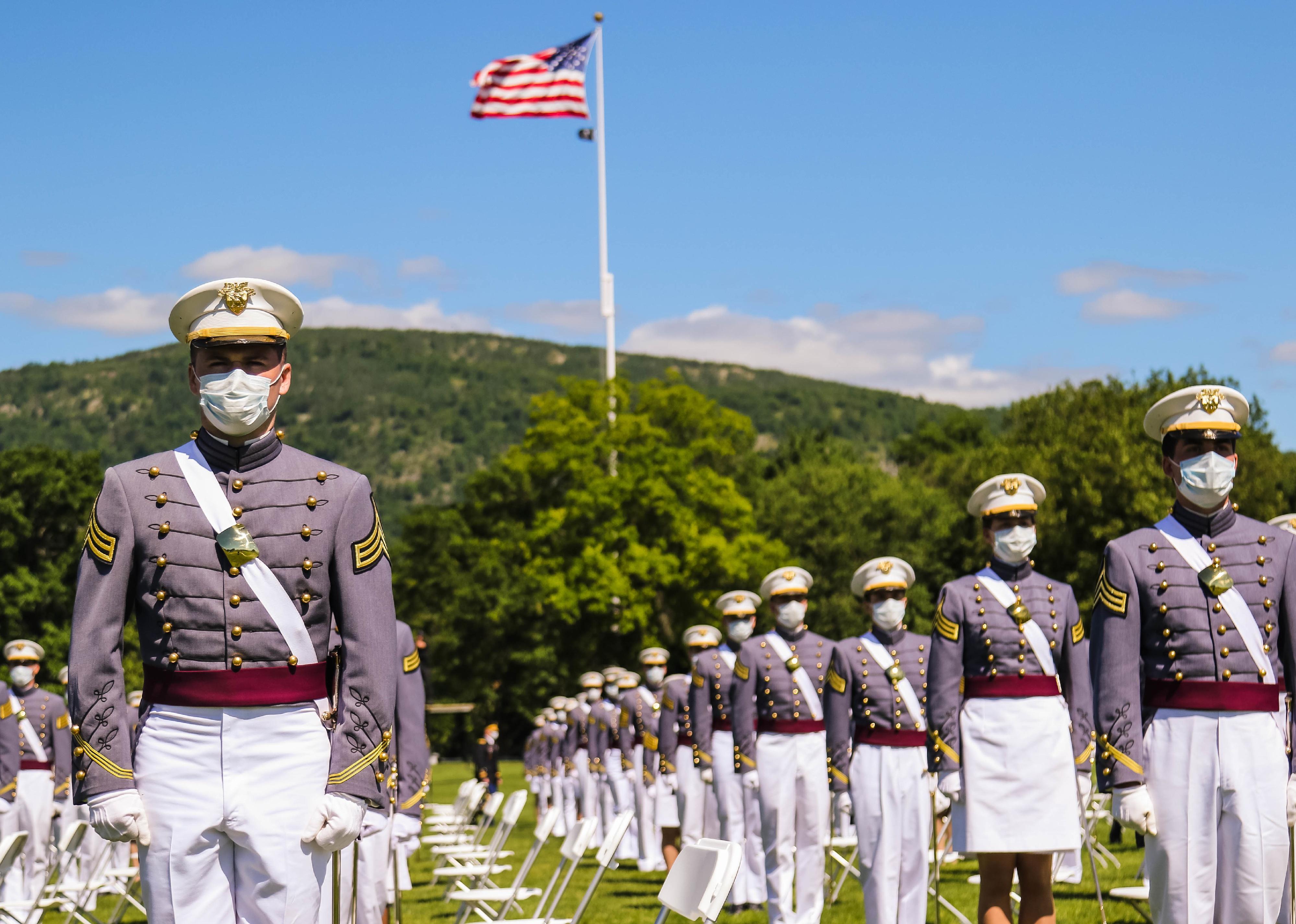 How COVID-19 is impacting the US military
How COVID-19 is impacting the US military
No person or organization is immune from the effects of the COVID-19 pandemic, and that includes the military. Despite their staggering $934 billion budget, the armed forces have been dealt a major blow by the public health crisis. The military has had more than 10,000 cases of COVID-19 among its service members, members' families, civilians, and contractors. It has had to cancel graduation ceremonies at its academies, postpone deployments, issue domestic and international travel bans, mandate social distancing and mask wearing, shift recruitment efforts online, and pause basic training. It's safe to say that the effects of these measures will be felt for a long time to come.
But there's another side to this story: The military is a massive institution employing more than 142 million civilians and 1.3 million active-duty service members. It's rich in resources and well equipped to deal with emergencies. A pandemic is the exact type of crisis the military is made to face head-on—and it's been doing just that.
Amid all the changes it has needed to make, it has also kicked into gear helping to develop a vaccine for new coronaviruses, sending hospital ships to New York City and Los Angeles, building temporary health care centers in hard-hit areas, assisting governors with their states' relief efforts, testing civilians for COVID-19, and providing places for travelers to quarantine after disembarking from cruise ships with cases of the virus. The United States, as well as other countries like Italy, has looked to the military as one of many major helpers during the pandemic.
No two service members or branches of the military have been impacted by the coronavirus in the exact same way, but looking at COVID-19's sweeping effects on the military in general can give you a sense of how personnel are holding up. To learn about how the U.S. military has been impacted by the pandemic, Stacker looked at news articles, research papers, timelines from the Defense Department, official memos, and government materials. The result is an interesting series of slides exploring a mix of innovations, heroic acts, and tragedies in the military over the last few months.
Read on to learn more about how (and what) the military is doing during the COVID-19 pandemic.
You may also like: From Stonewall to today: 50 years of modern LGBTQ+ history