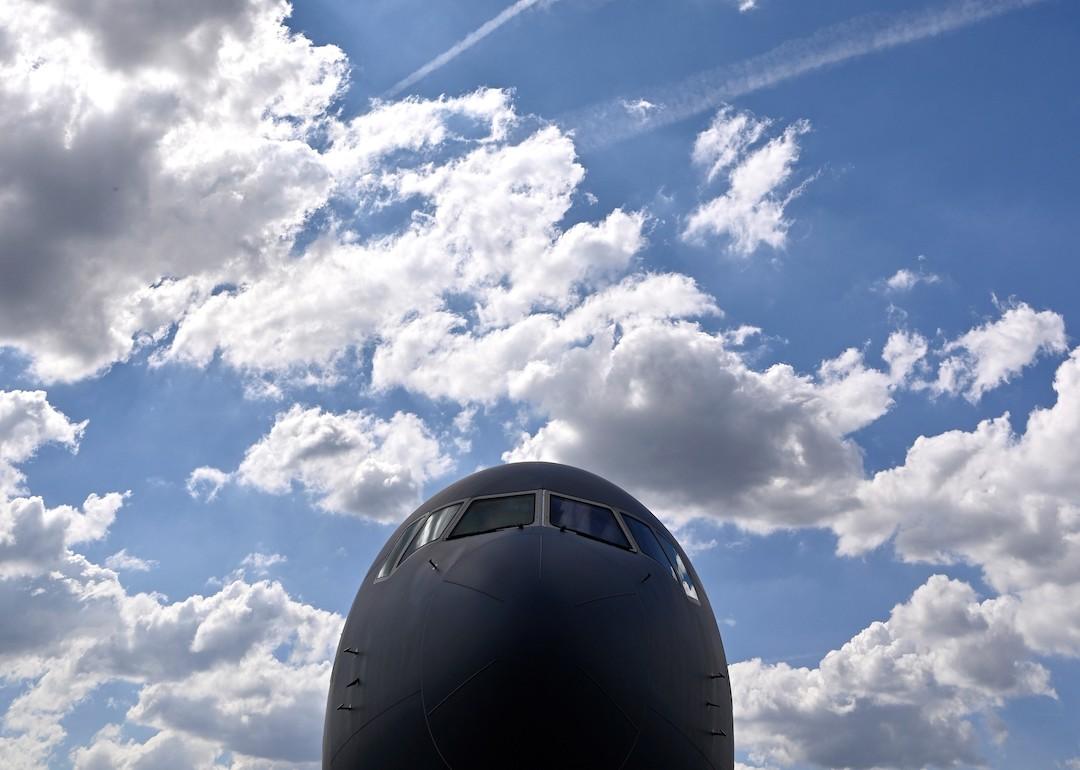 Most expensive US military weapons and programs
Mustafa Yalcin/Anadolu Agency // Getty Images
Most expensive US military weapons and programs
With tax season fast approaching, many Americans are wondering where all the revenue collected by the federal government goes. A good portion of that money will be put toward national defense, which in the popular consciousness usually pertains to weapons and military programs, but in our present era also includes elements such as cybersecurity and climate change.
The national defense budget for 2023 was approved at $816.7 billion, an amount even higher than the request of $773 billion submitted in the budget proposed in March 2022. This is a marked increase over the $715 billion requested the previous year.
Expenditures as outlined within the Defense Department's budget run the gamut from updating and modernizing existing military equipment to ensuring adequate pay for personnel, nuclear security, and missile defense, to disease response preparedness and cyberspace activities. Events over the last year, such as ongoing COVID-19 pandemic-related measures and tensions with nations such as China and Russia, have exacerbated what the federal government sees as a need for increased defense spending. Staying ahead of threats both foreign and domestic requires massive resources in a rapidly evolving world of technological, social, and environmental changes.
Using data from the Department of Defense's Fiscal Year 2023 Budget Proposal as submitted on Mar. 28, 2022, Stacker ranked the most expensive military weapons and programs. This budget was signed into law on Dec. 23, 2022.