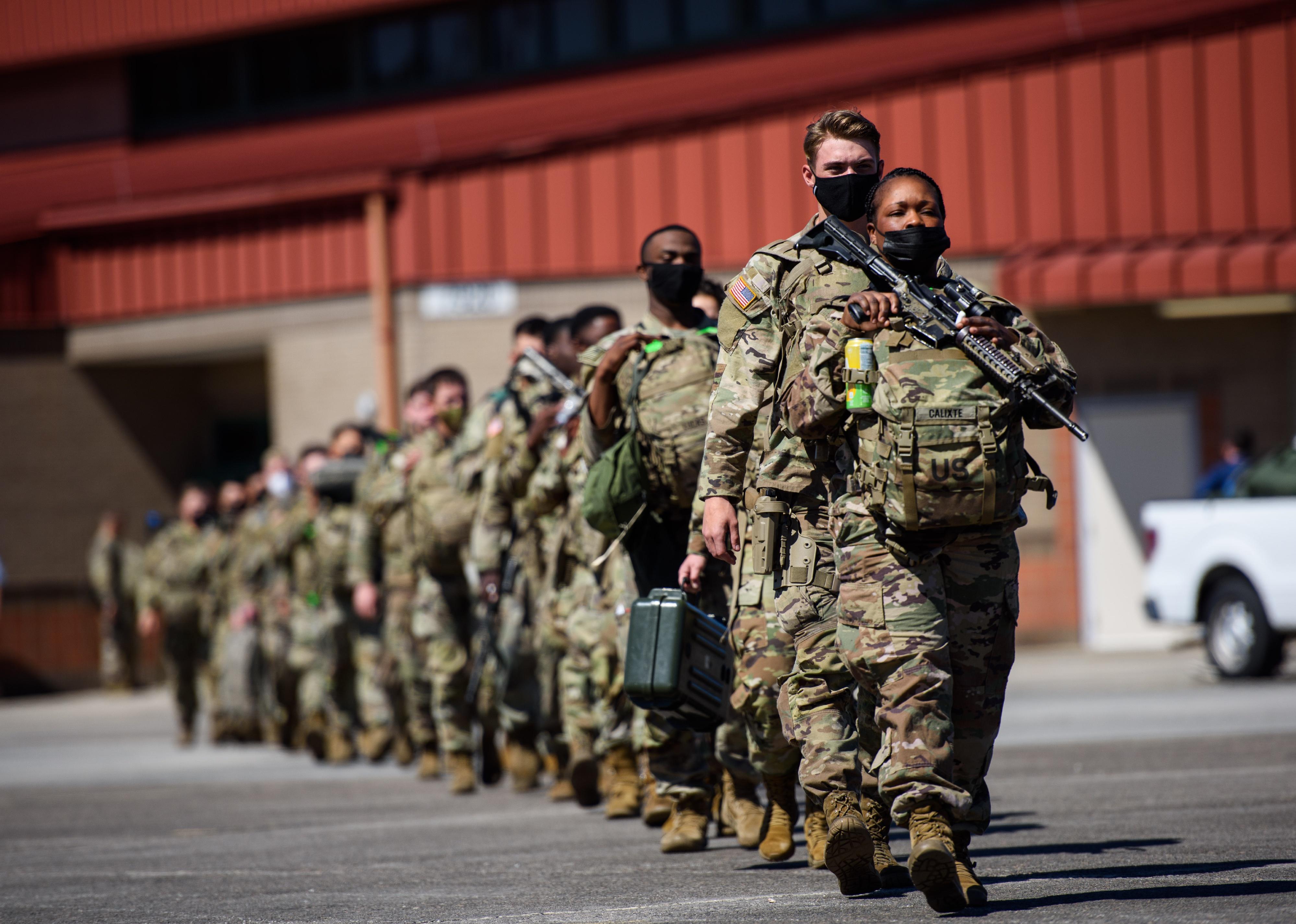 States with the most active-duty military members
Melissa Sue Gerrits // Getty Images
States with the most active-duty military members
The largest army in the world as of 2022—with about 2 million active members—belongs to China, according to the CIA's World Factbook; India holds the #2 spot with 1.5 million active-duty members. And the United States follows close behind with roughly 1.3 million service members on active duty—yet the nation's military spending totals more than twice as much as China and India combined.
Active-duty service members are based around the world, but the vast majority of them—nearly 1.2 million—are stationed in the U.S. Stacker compiled a list of the states with the most active-duty military members using data from the Department of Defense 2021 Demographics Report: Profile of the Military Community.
There are active military members in all 50 states and the District of Columbia. But almost 50% of them—belonging to five of the six branches of the U.S. military—are stationed in five states: California, Virginia, Texas, North Carolina, and Georgia.
On the other extreme, eight states are home to fewer than 1,000 members (per state) of the Air Force, Army, Marine Corps, Navy, and the most recently created Space Force. All branches are part of the Defense Department.
The Coast Guard, which belongs to the Department of Homeland Security, wasn't taken into account in this ranking, which also doesn't include non-active-duty military members like those in the reserves and National Guard.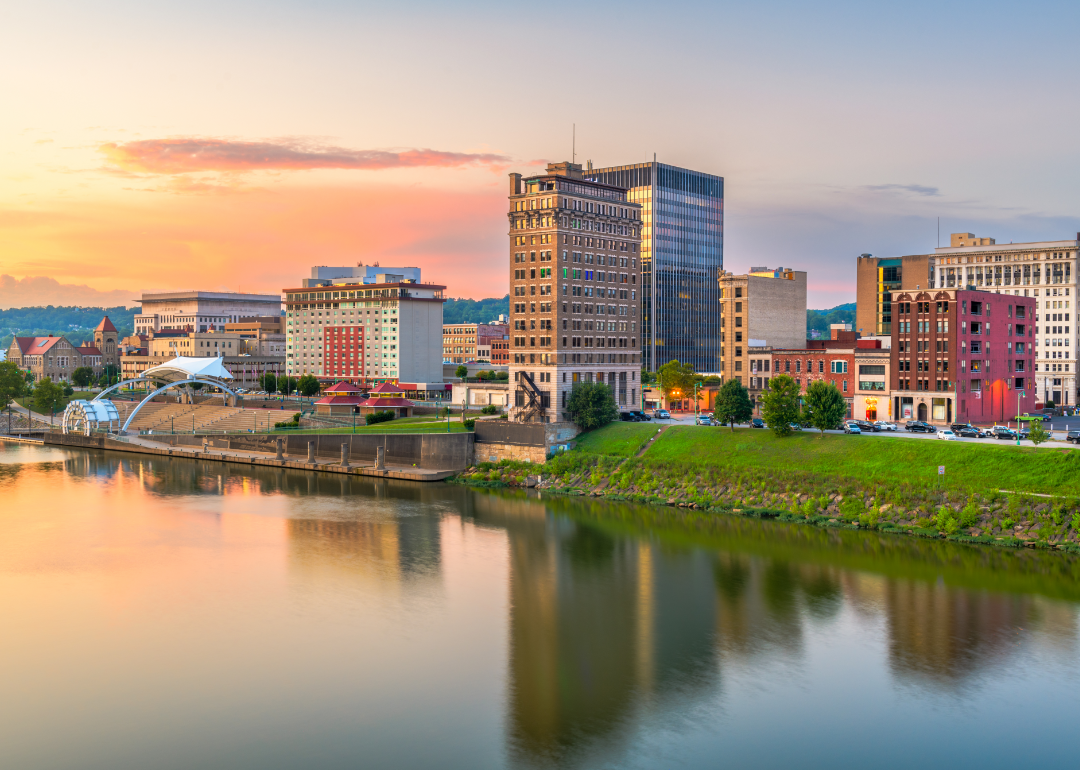 1 / 51
#51. West Virginia
- Number of active-duty military members: 123
- Percent of total active-duty force: 0.0%
- Active-duty military members per 100,000: 7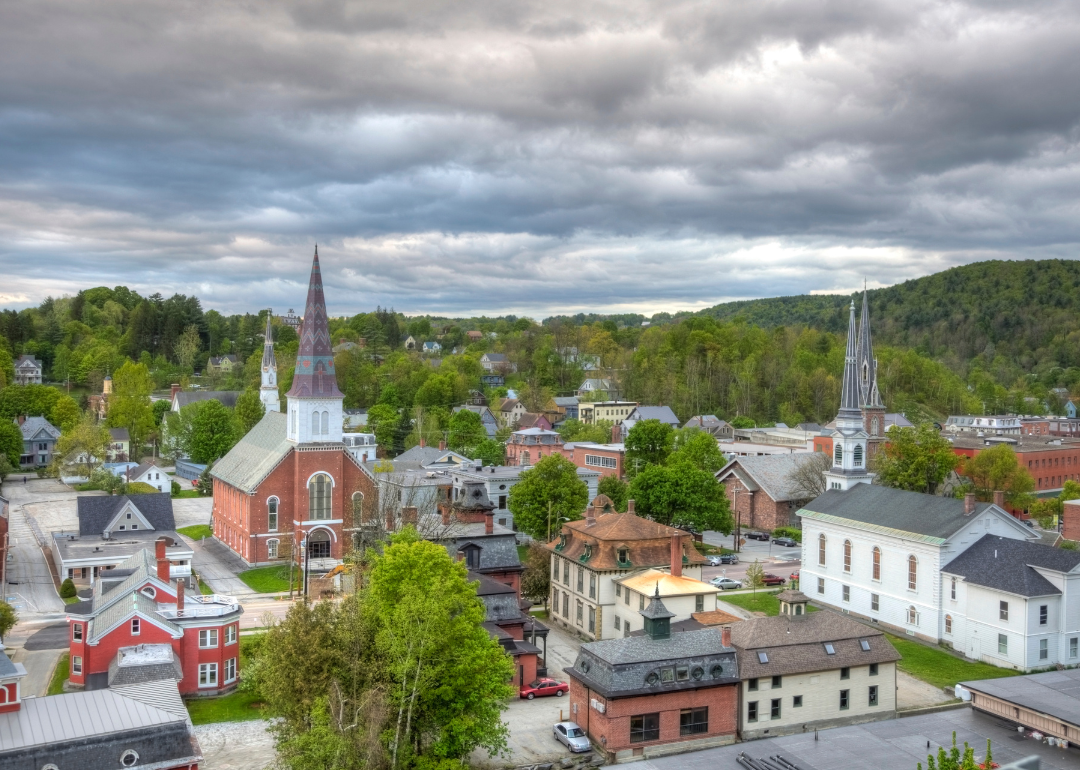 2 / 51
#50. Vermont
- Number of active-duty military members: 127
- Percent of total active-duty force: 0.0%
- Active-duty military members per 100,000: 20
3 / 51
Brianna Soukup/Portland Portland Press Herald // Getty Images
#49. Maine
- Number of active-duty military members: 201
- Percent of total active-duty force: 0.0%
- Active-duty military members per 100,000: 15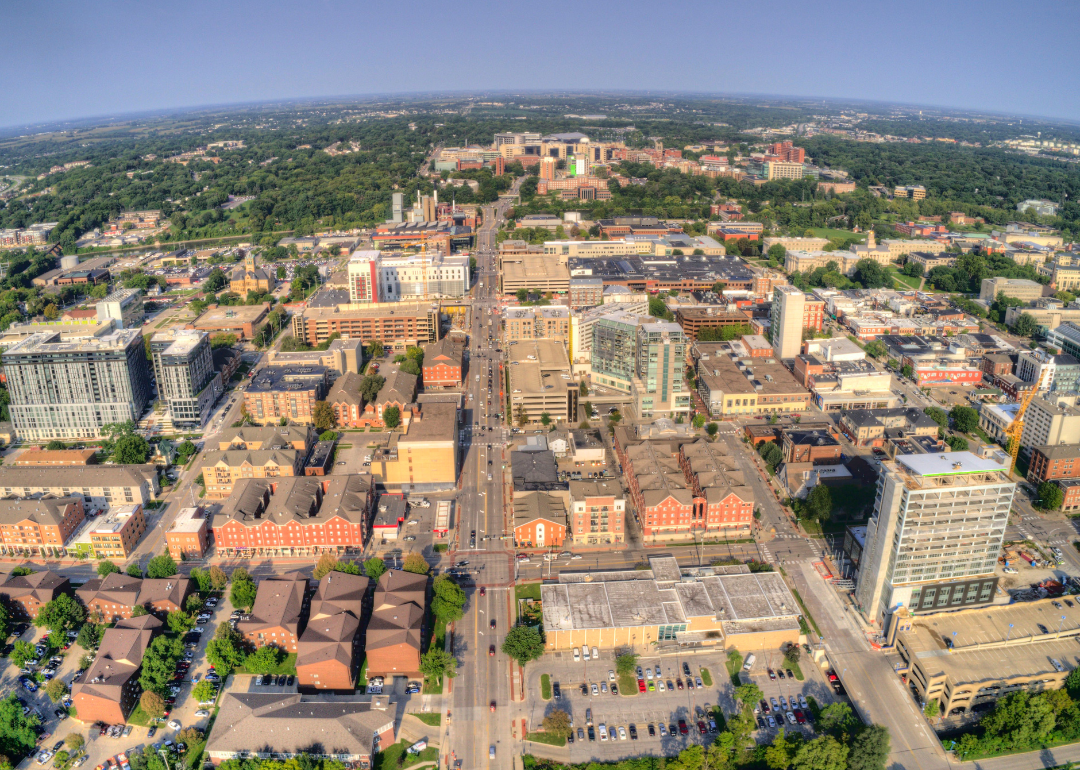 4 / 51
#48. Iowa
- Number of active-duty military members: 231
- Percent of total active-duty force: 0.0%
- Active-duty military members per 100,000: 7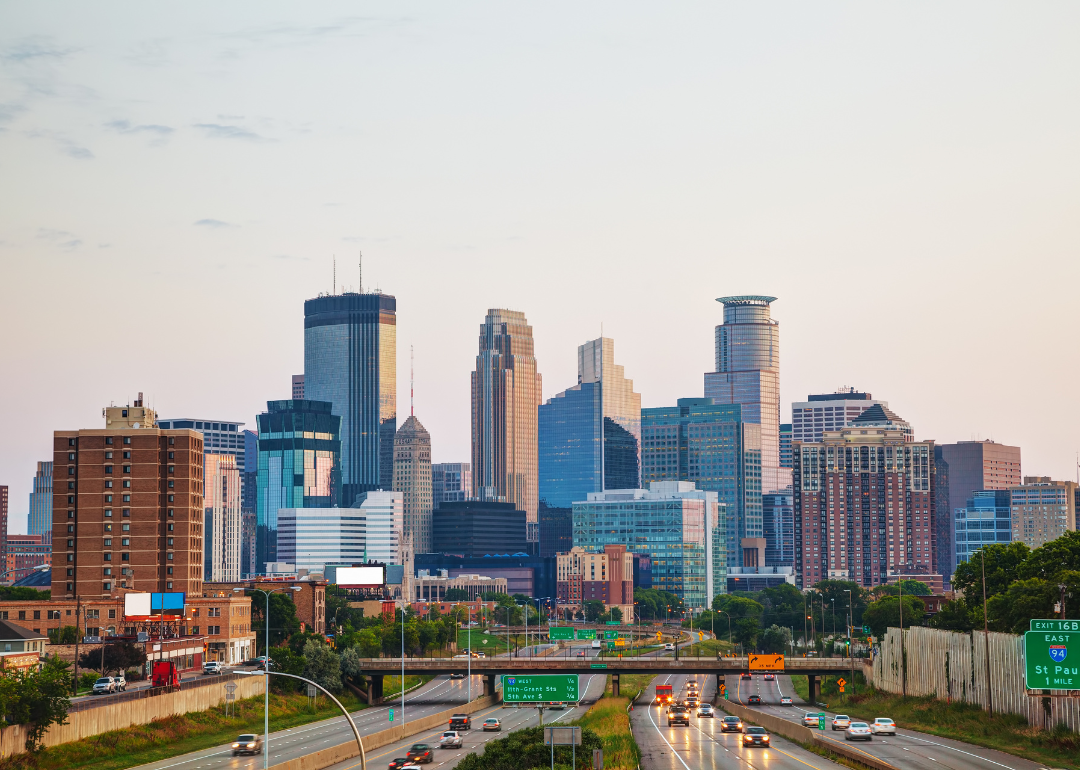 5 / 51
#47. Minnesota
- Number of active-duty military members: 522
- Percent of total active-duty force: 0.0%
- Active-duty military members per 100,000: 9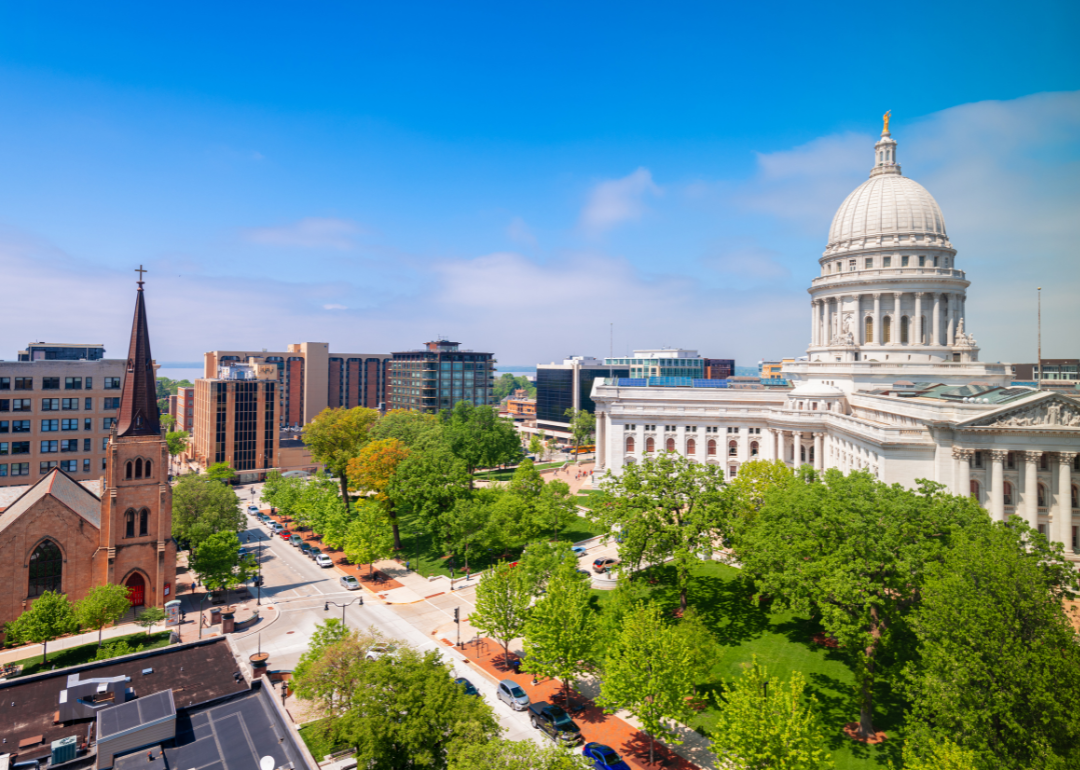 6 / 51
#46. Wisconsin
- Number of active-duty military members: 747
- Percent of total active-duty force: 0.1%
- Active-duty military members per 100,000: 13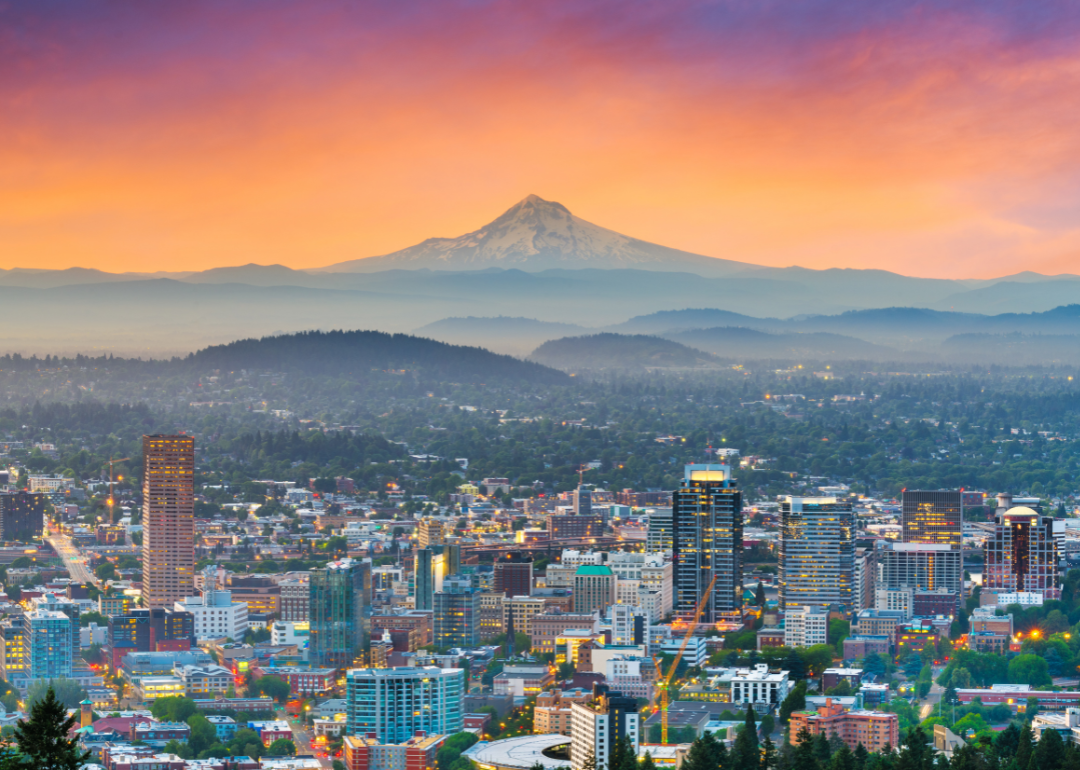 7 / 51
#45. Oregon
- Number of active-duty military members: 886
- Percent of total active-duty force: 0.1%
- Active-duty military members per 100,000: 21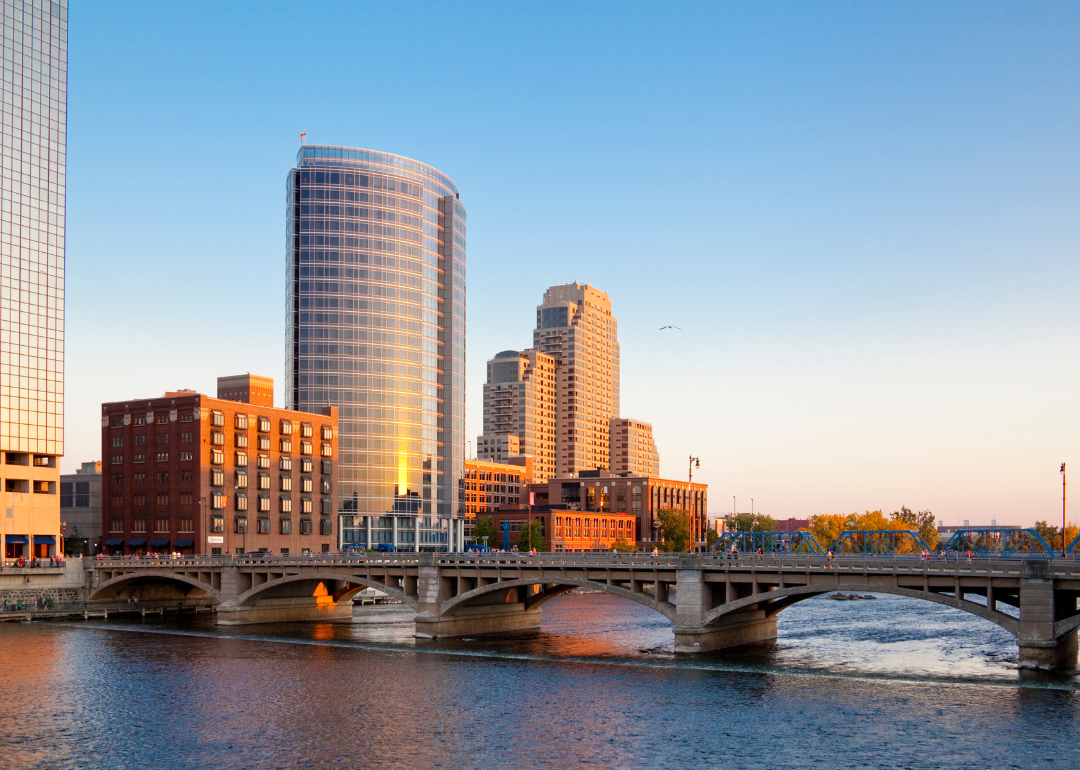 8 / 51
#44. Michigan
- Number of active-duty military members: 969
- Percent of total active-duty force: 0.1%
- Active-duty military members per 100,000: 10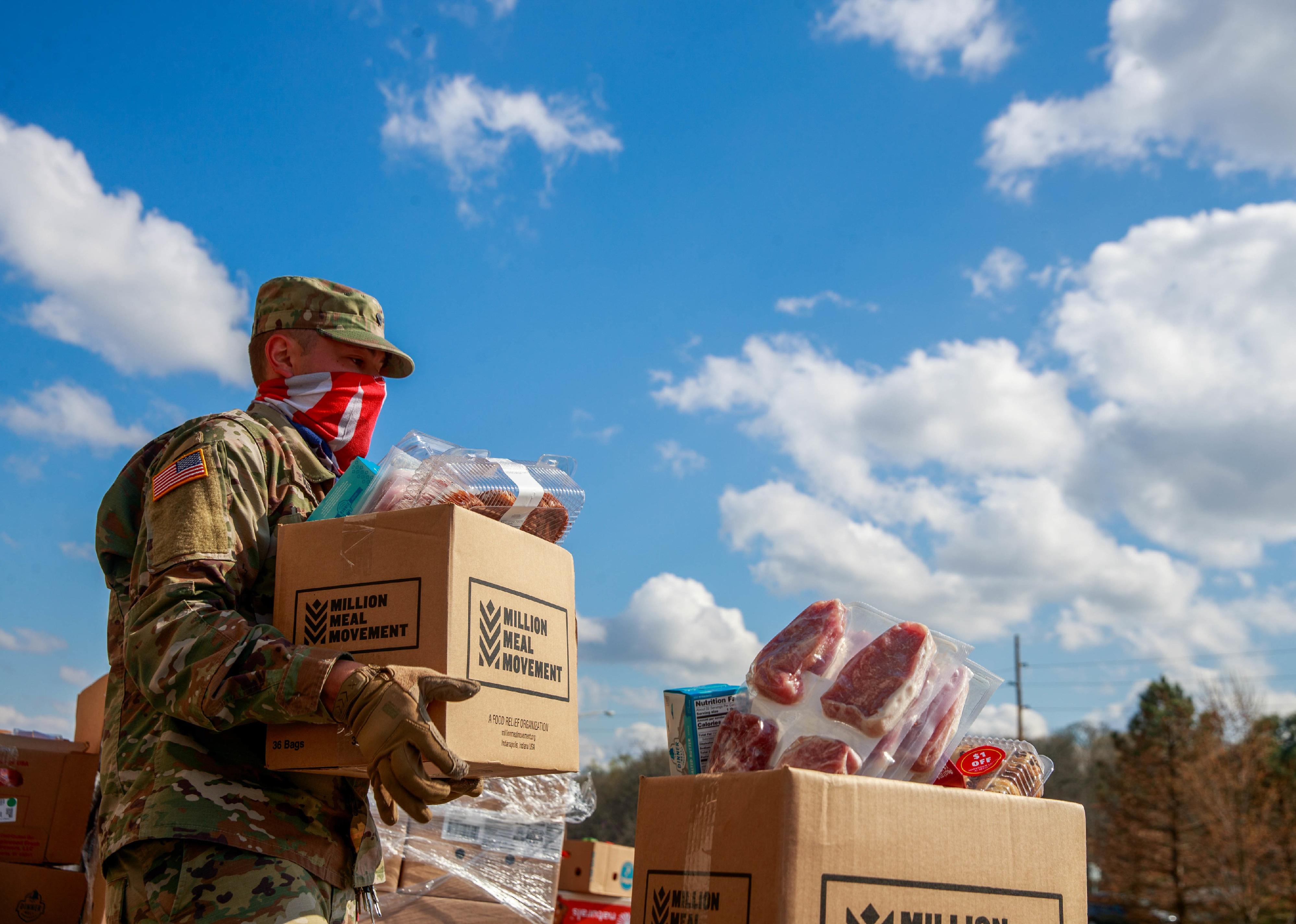 9 / 51
Jeremy Hogan/SOPA Images/LightRocket // Getty Images
#43. Indiana
- Number of active-duty military members: 1,028
- Percent of total active-duty force: 0.1%
- Active-duty military members per 100,000: 15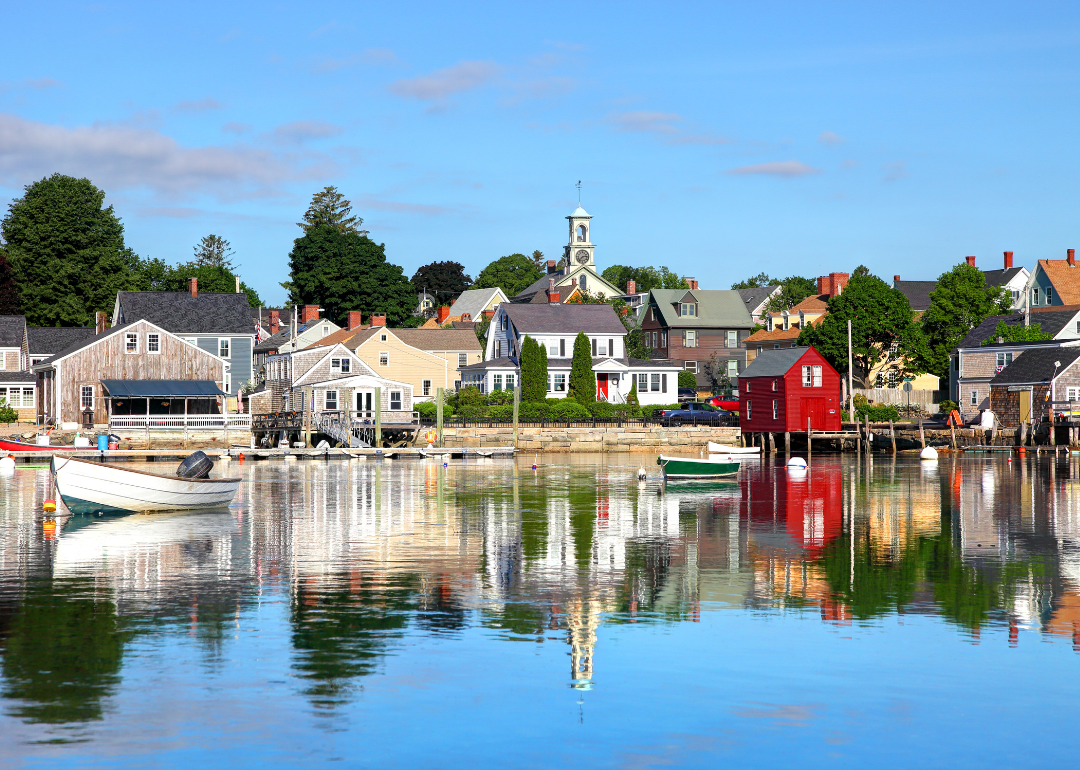 10 / 51
#42. New Hampshire
- Number of active-duty military members: 1,174
- Percent of total active-duty force: 0.1%
- Active-duty military members per 100,000: 84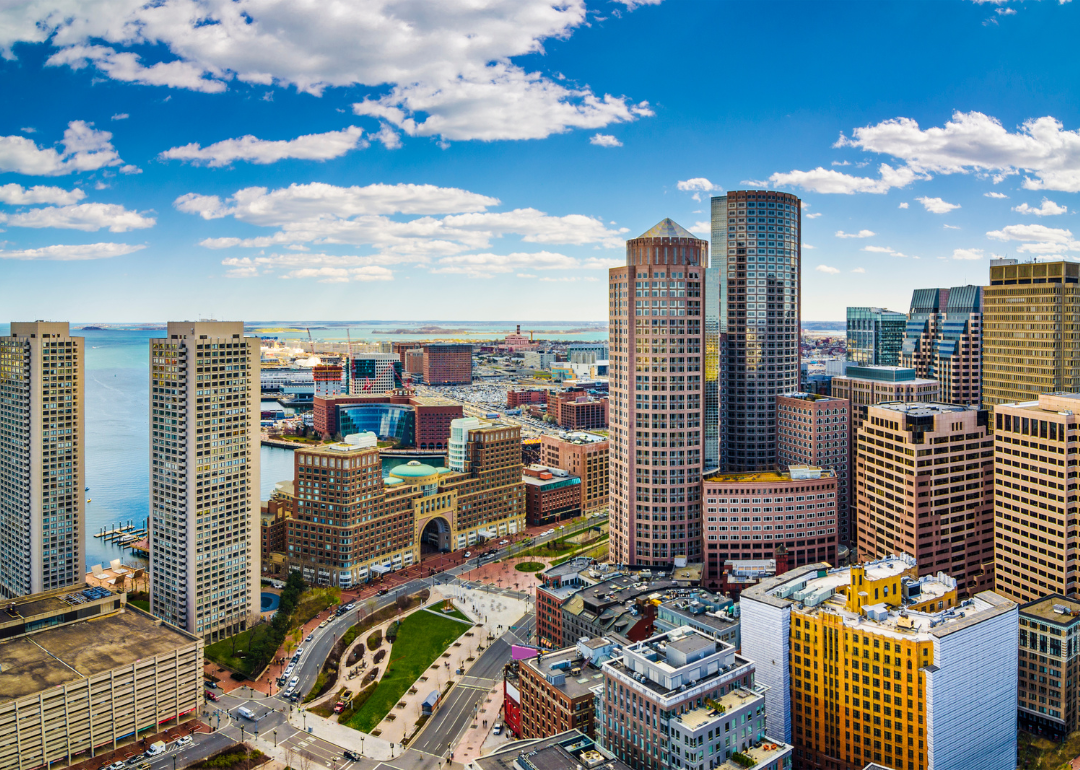 11 / 51
#41. Massachusetts
- Number of active-duty military members: 2,157
- Percent of total active-duty force: 0.2%
- Active-duty military members per 100,000: 31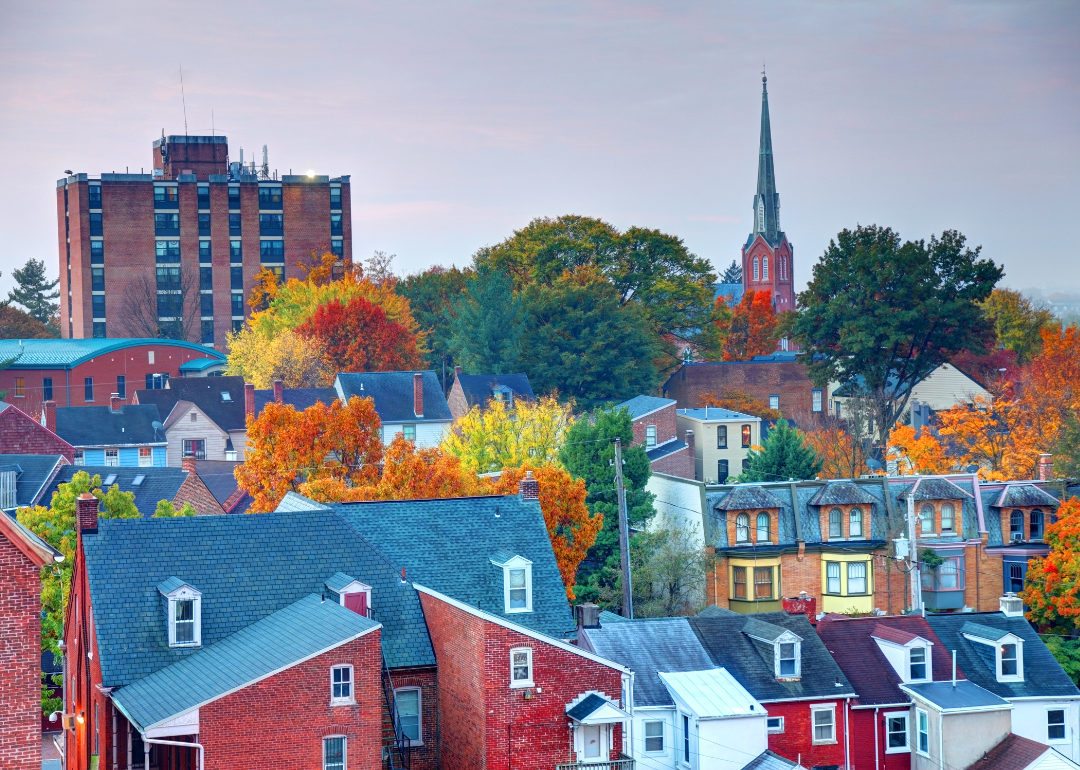 12 / 51
#40. Pennsylvania
- Number of active-duty military members: 2,208
- Percent of total active-duty force: 0.2%
- Active-duty military members per 100,000: 17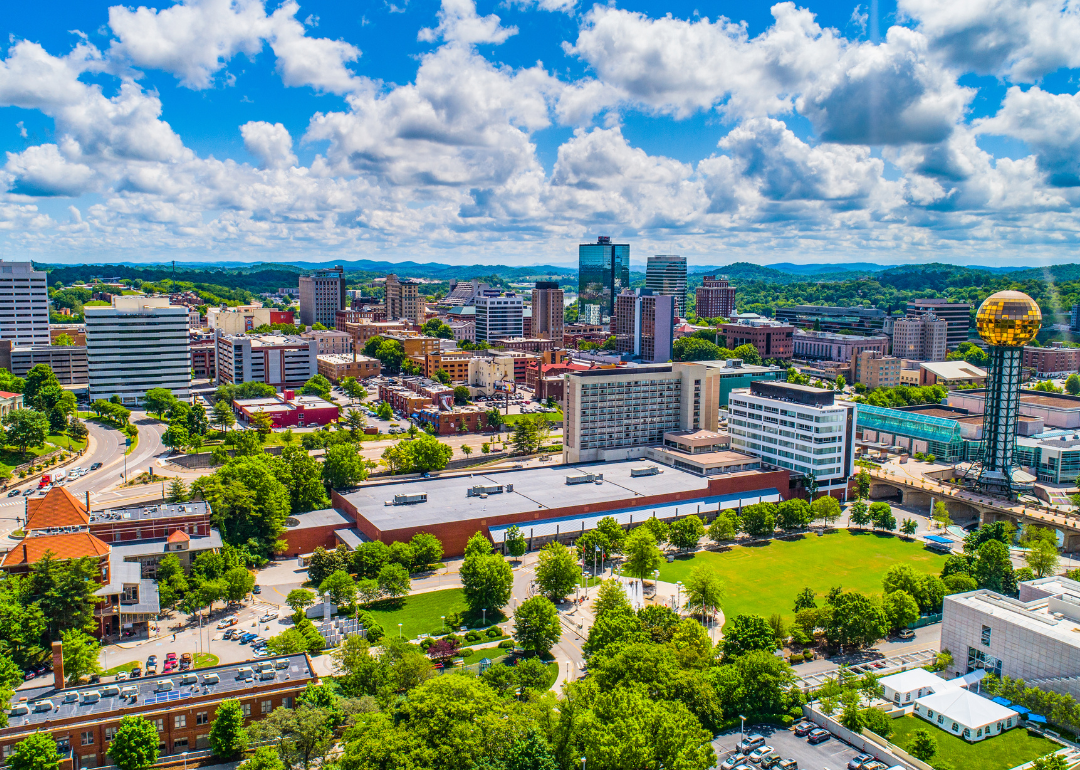 13 / 51
#39. Tennessee
- Number of active-duty military members: 2,348
- Percent of total active-duty force: 0.2%
- Active-duty military members per 100,000: 33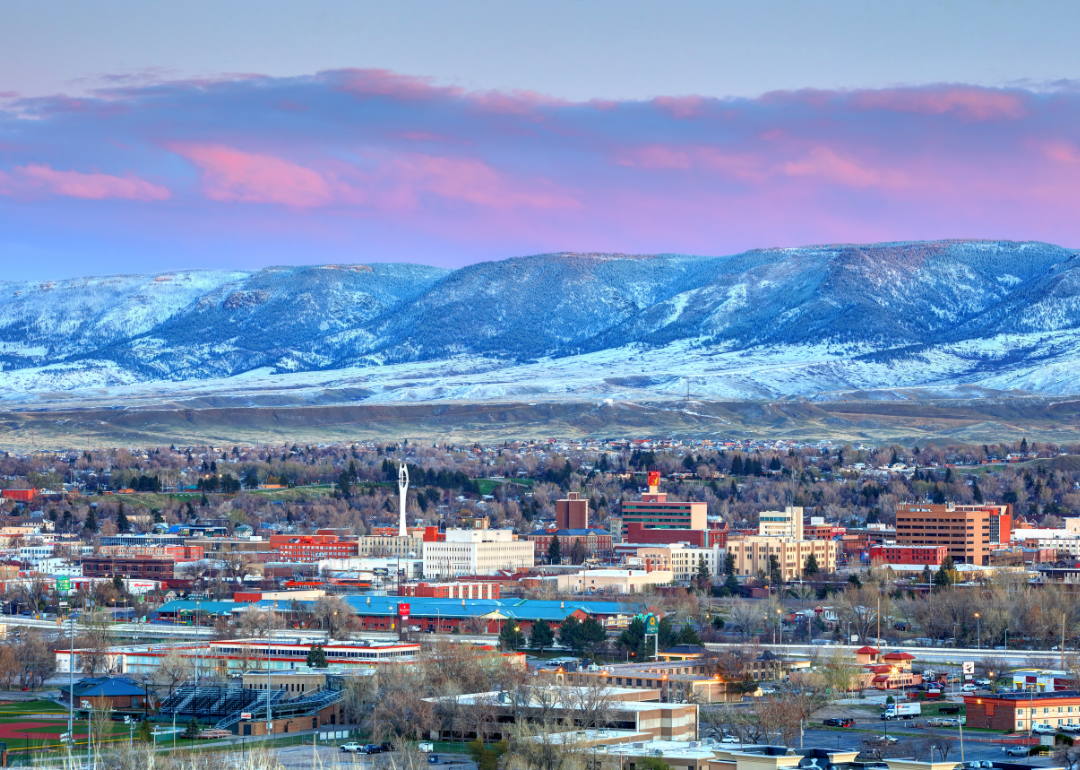 14 / 51
#38. Wyoming
- Number of active-duty military members: 3,176
- Percent of total active-duty force: 0.3%
- Active-duty military members per 100,000: 546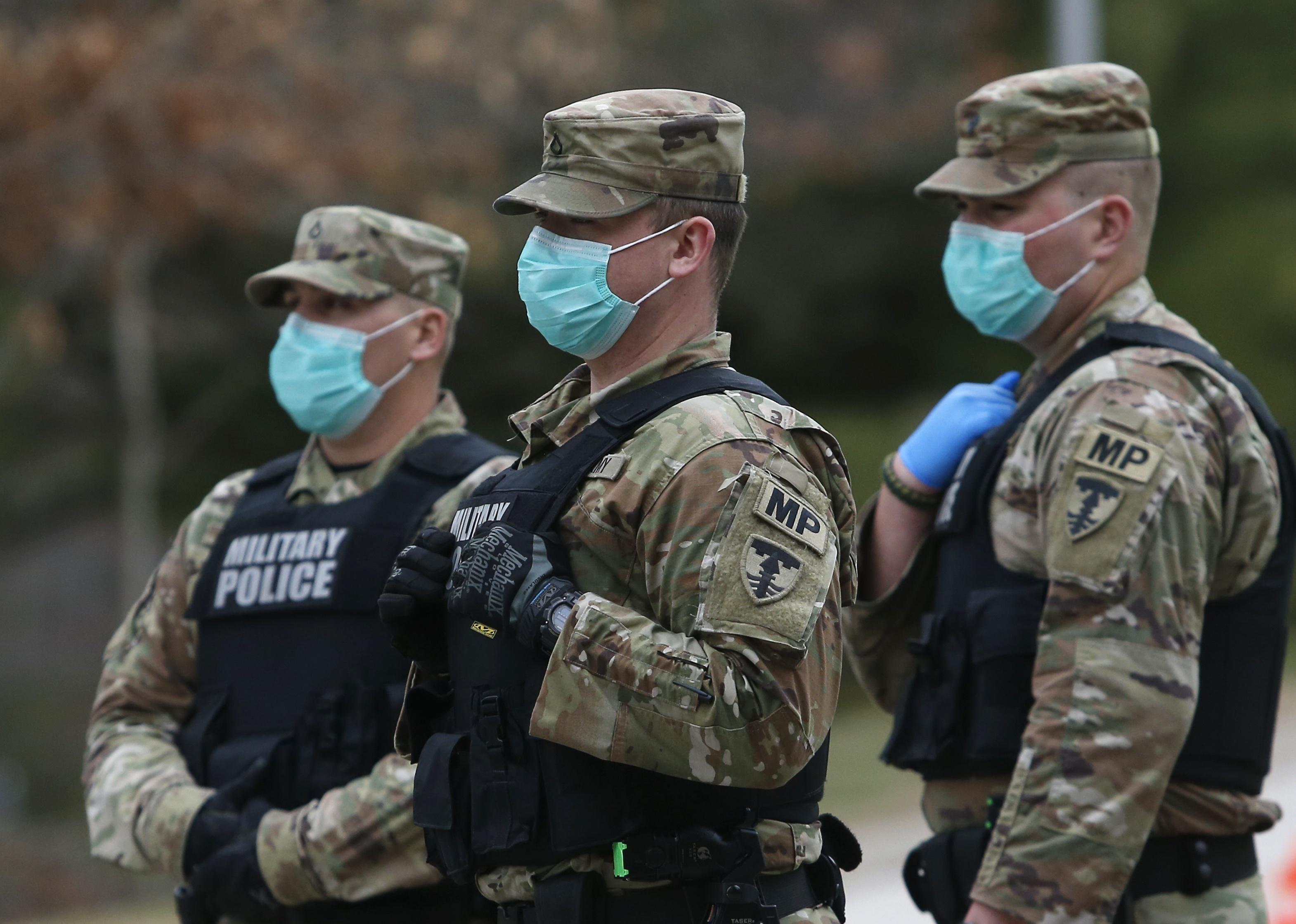 15 / 51
Jessica Rinaldi/The Boston Globe // Getty Images
#37. Rhode Island
- Number of active-duty military members: 3,262
- Percent of total active-duty force: 0.3%
- Active-duty military members per 100,000: 298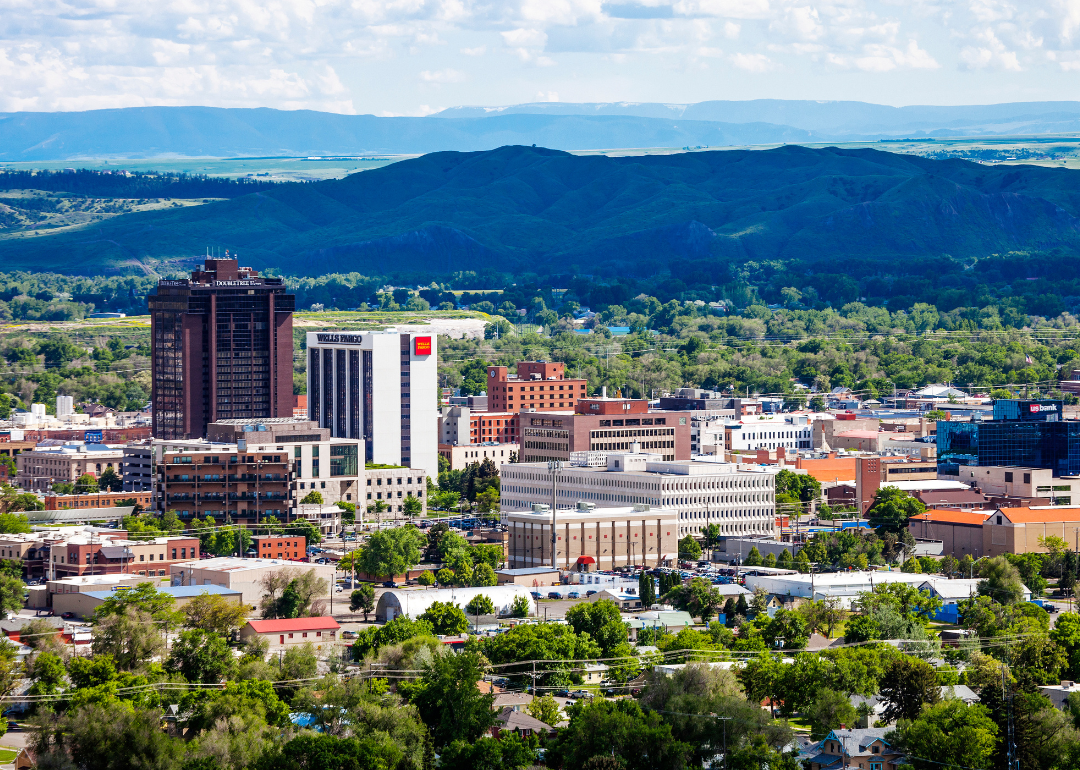 16 / 51
#36. Montana
- Number of active-duty military members: 3,355
- Percent of total active-duty force: 0.3%
- Active-duty military members per 100,000: 299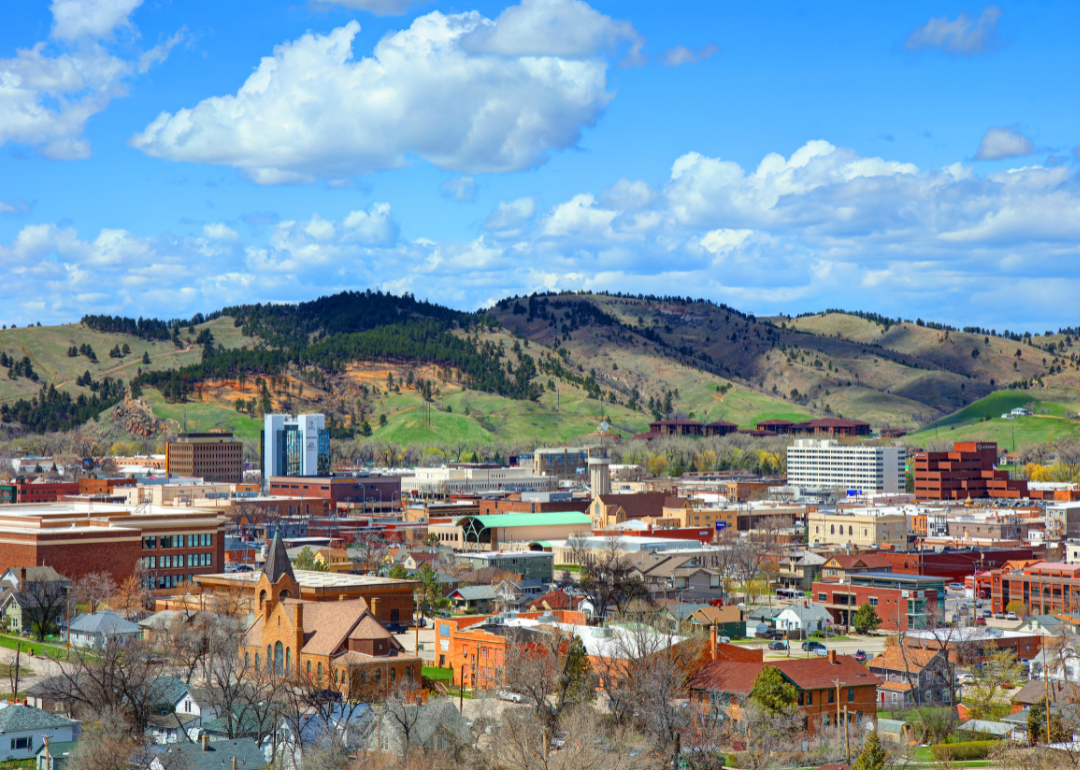 17 / 51
#35. South Dakota
- Number of active-duty military members: 3,488
- Percent of total active-duty force: 0.3%
- Active-duty military members per 100,000: 383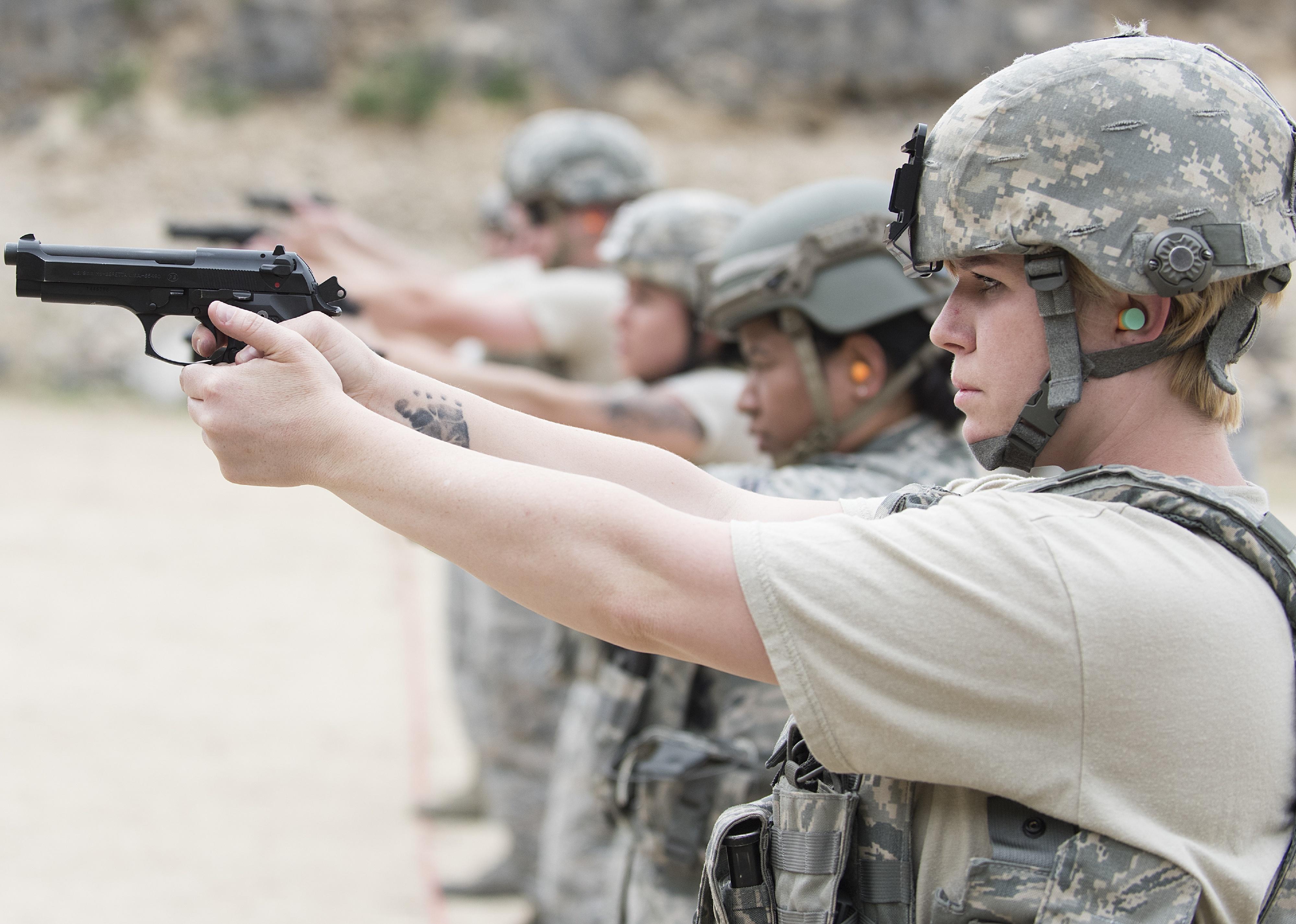 18 / 51
Smith Collection/Gado // Getty Images
#34. Idaho
- Number of active-duty military members: 3,608
- Percent of total active-duty force: 0.3%
- Active-duty military members per 100,000: 186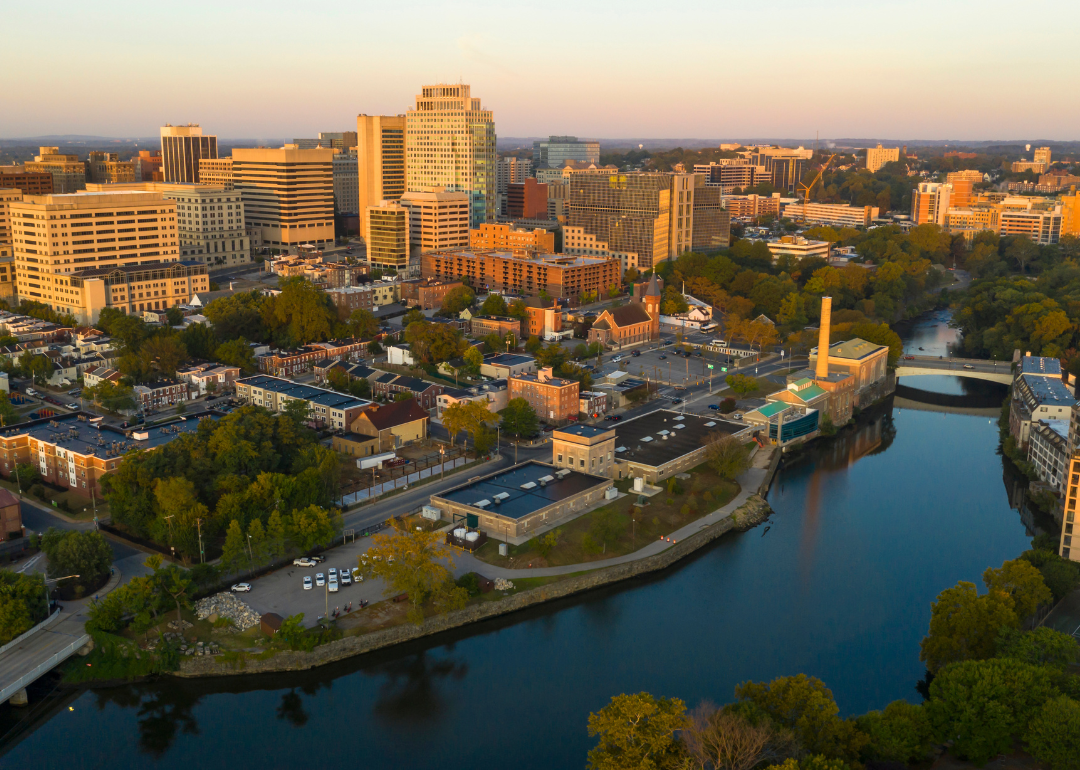 19 / 51
#33. Delaware
- Number of active-duty military members: 3,623
- Percent of total active-duty force: 0.3%
- Active-duty military members per 100,000: 356
20 / 51
#32. Arkansas
- Number of active-duty military members: 3,818
- Percent of total active-duty force: 0.3%
- Active-duty military members per 100,000: 125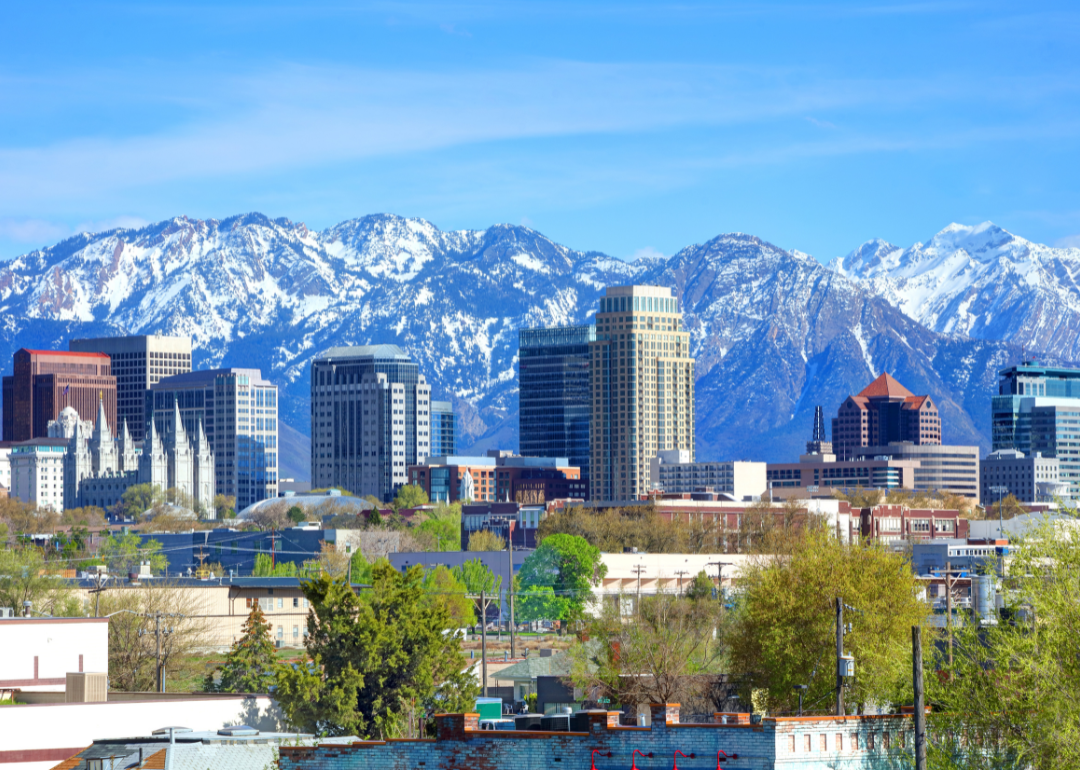 21 / 51
#31. Utah
- Number of active-duty military members: 4,640
- Percent of total active-duty force: 0.4%
- Active-duty military members per 100,000: 137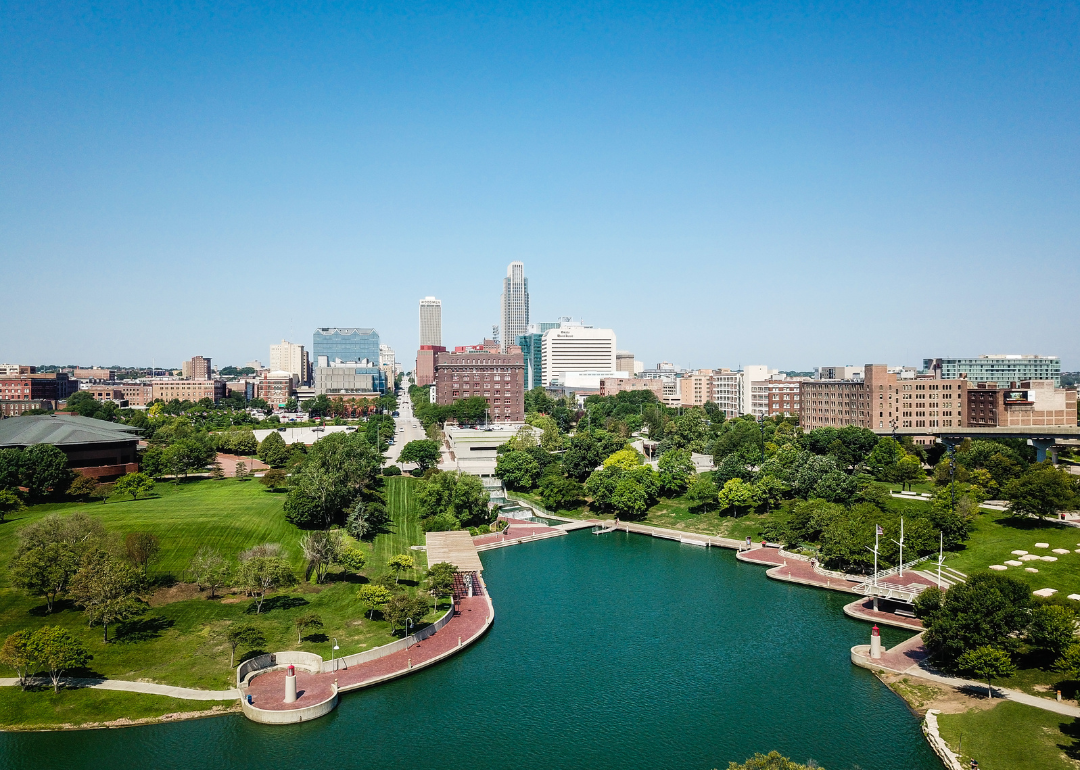 22 / 51
#30. Nebraska
- Number of active-duty military members: 6,362
- Percent of total active-duty force: 0.5%
- Active-duty military members per 100,000: 323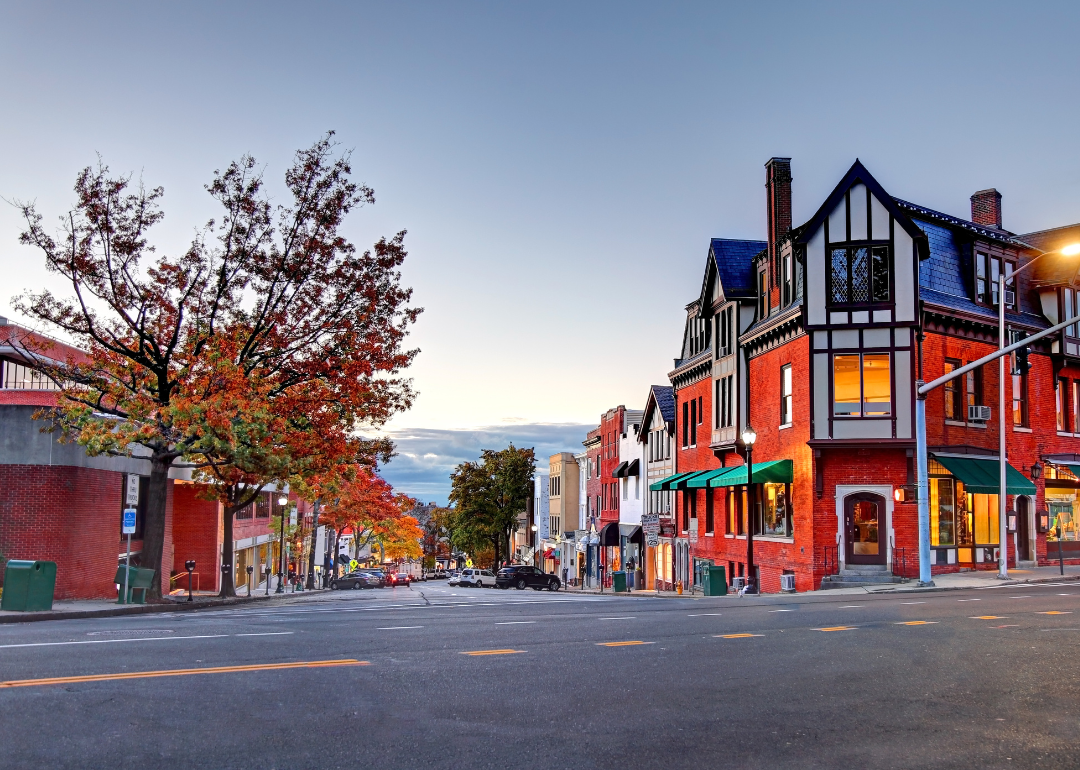 23 / 51
#29. Connecticut
- Number of active-duty military members: 6,385
- Percent of total active-duty force: 0.5%
- Active-duty military members per 100,000: 176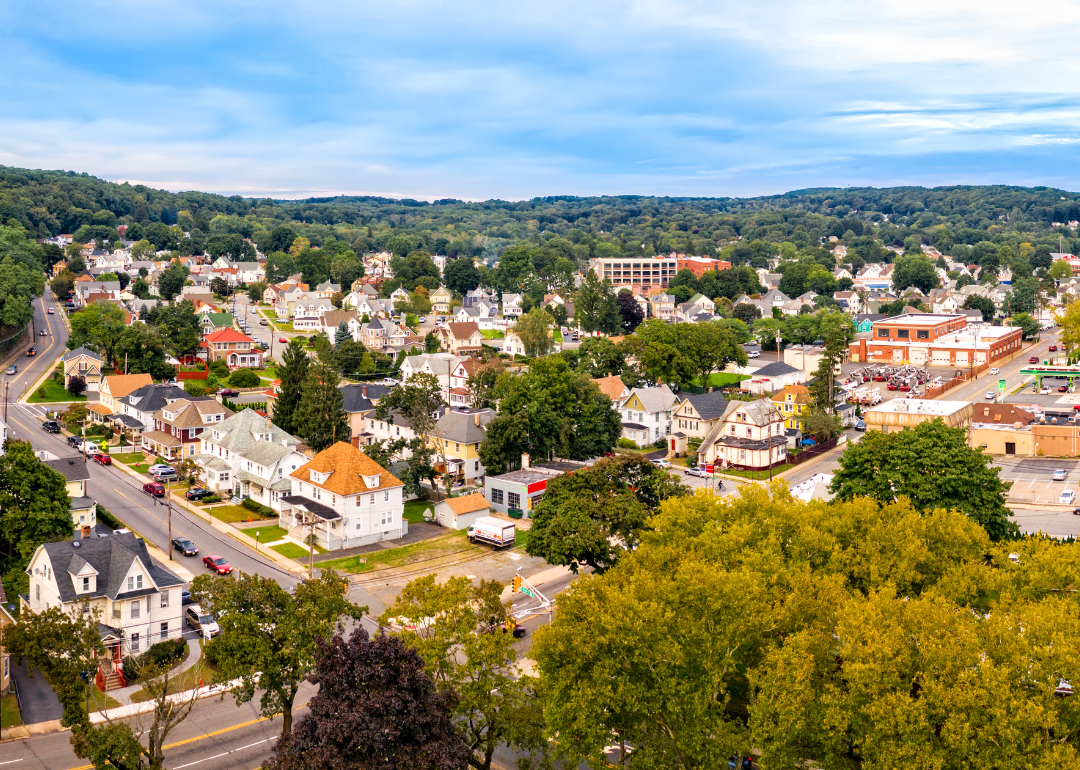 24 / 51
#28. New Jersey
- Number of active-duty military members: 6,461
- Percent of total active-duty force: 0.6%
- Active-duty military members per 100,000: 70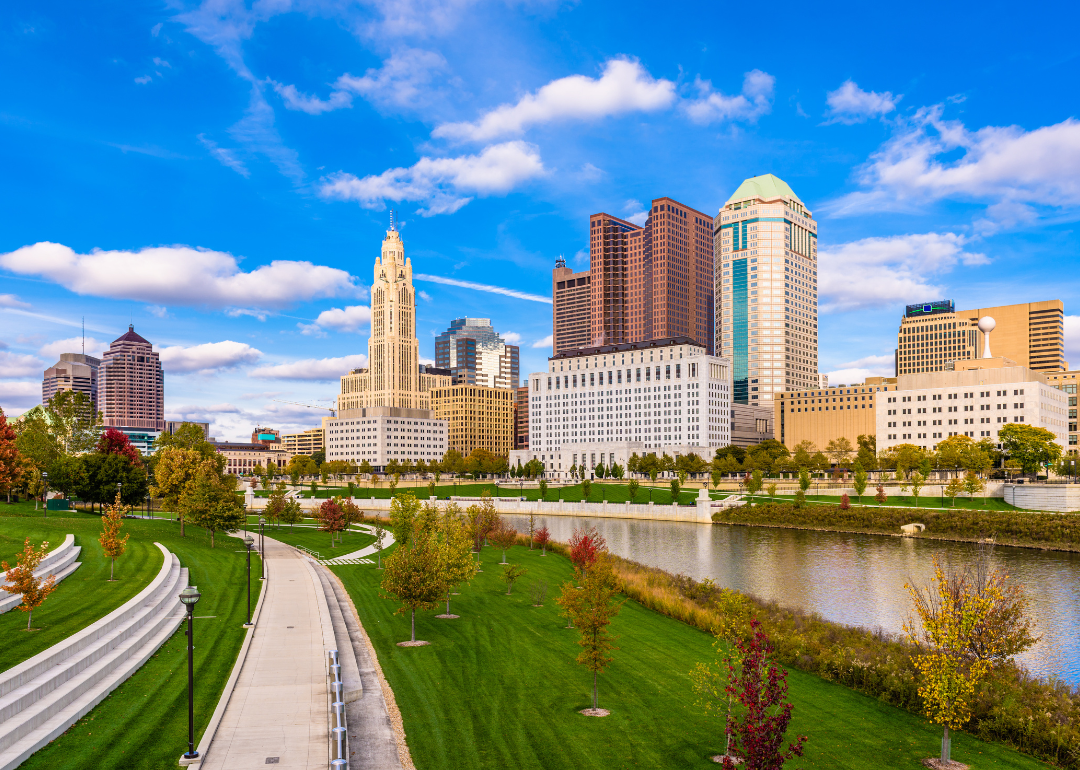 25 / 51
#27. Ohio
- Number of active-duty military members: 6,605
- Percent of total active-duty force: 0.6%
- Active-duty military members per 100,000: 56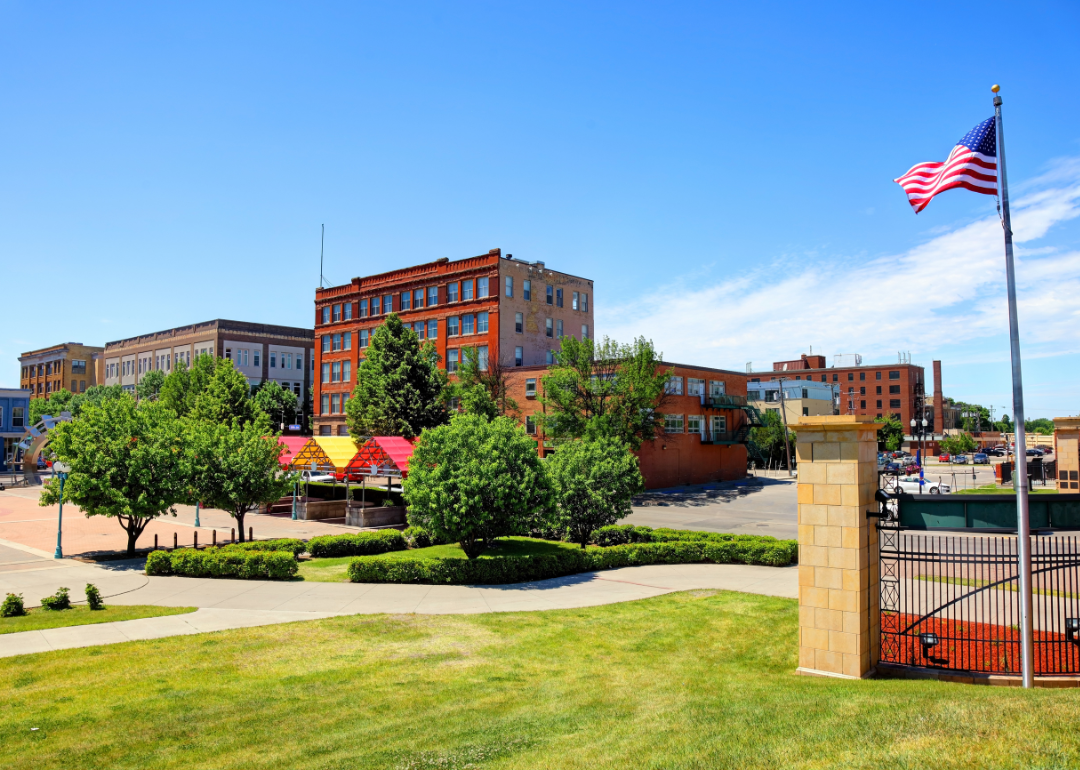 26 / 51
#26. North Dakota
- Number of active-duty military members: 7,514
- Percent of total active-duty force: 0.6%
- Active-duty military members per 100,000: 964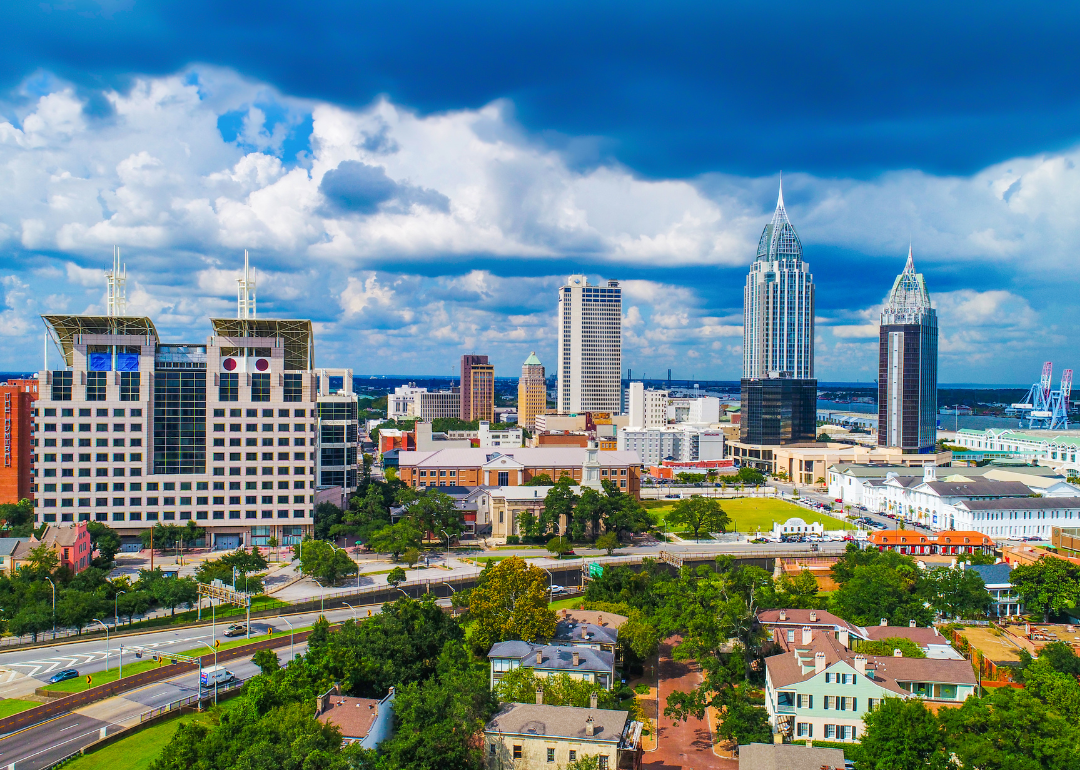 27 / 51
#25. Alabama
- Number of active-duty military members: 7,786
- Percent of total active-duty force: 0.7%
- Active-duty military members per 100,000: 153
28 / 51
Samuel Corum // Getty Images
#24. District of Columbia
- Number of active-duty military members: 8,972
- Percent of total active-duty force: 0.8%
- Active-duty military members per 100,000: 1,336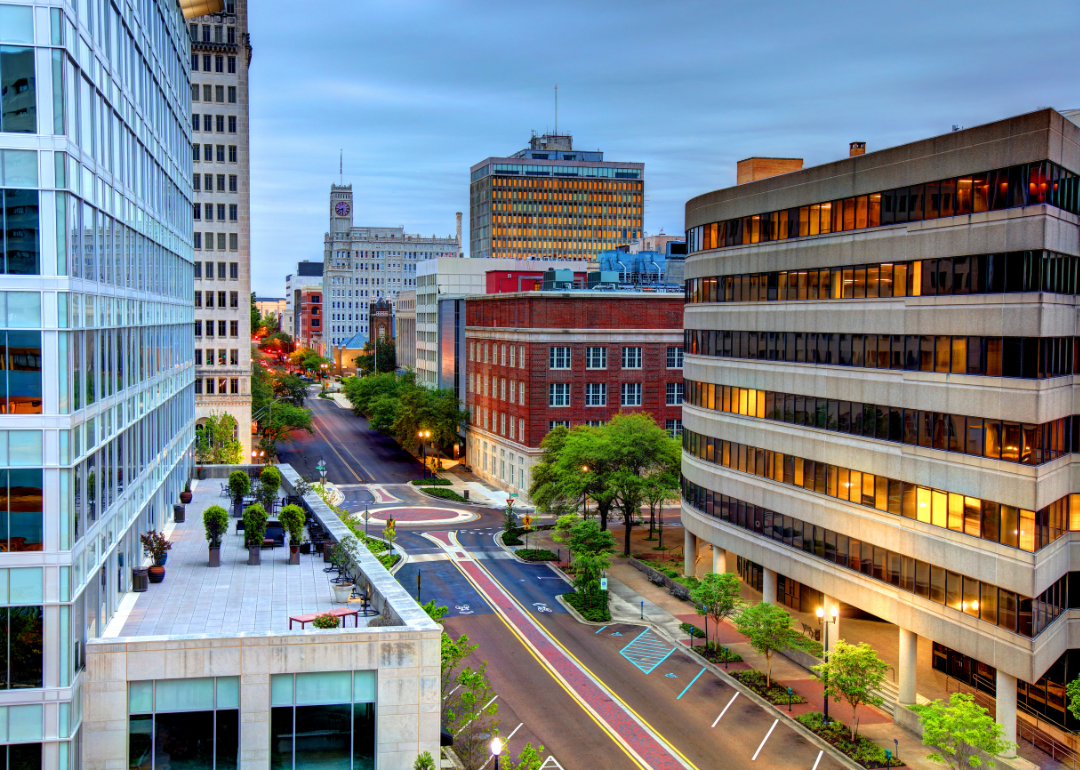 29 / 51
#23. Mississippi
- Number of active-duty military members: 11,446
- Percent of total active-duty force: 1.0%
- Active-duty military members per 100,000: 389
30 / 51
#22. Nevada
- Number of active-duty military members: 12,373
- Percent of total active-duty force: 1.1%
- Active-duty military members per 100,000: 389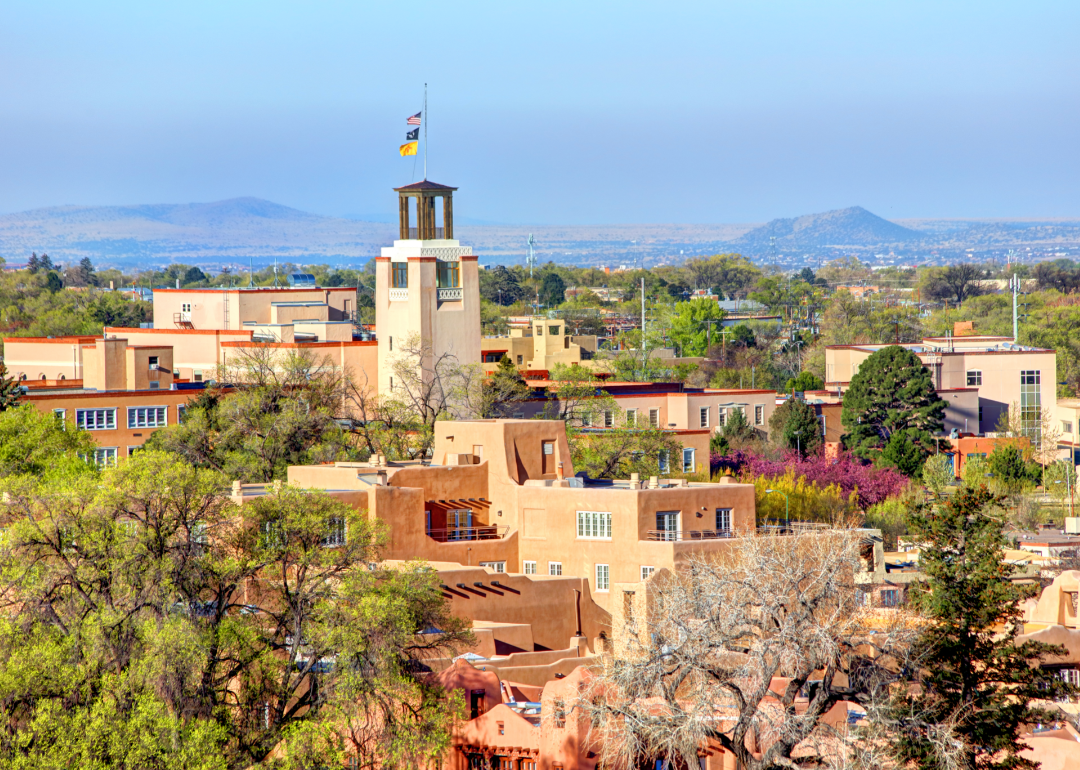 31 / 51
#21. New Mexico
- Number of active-duty military members: 12,701
- Percent of total active-duty force: 1.1%
- Active-duty military members per 100,000: 601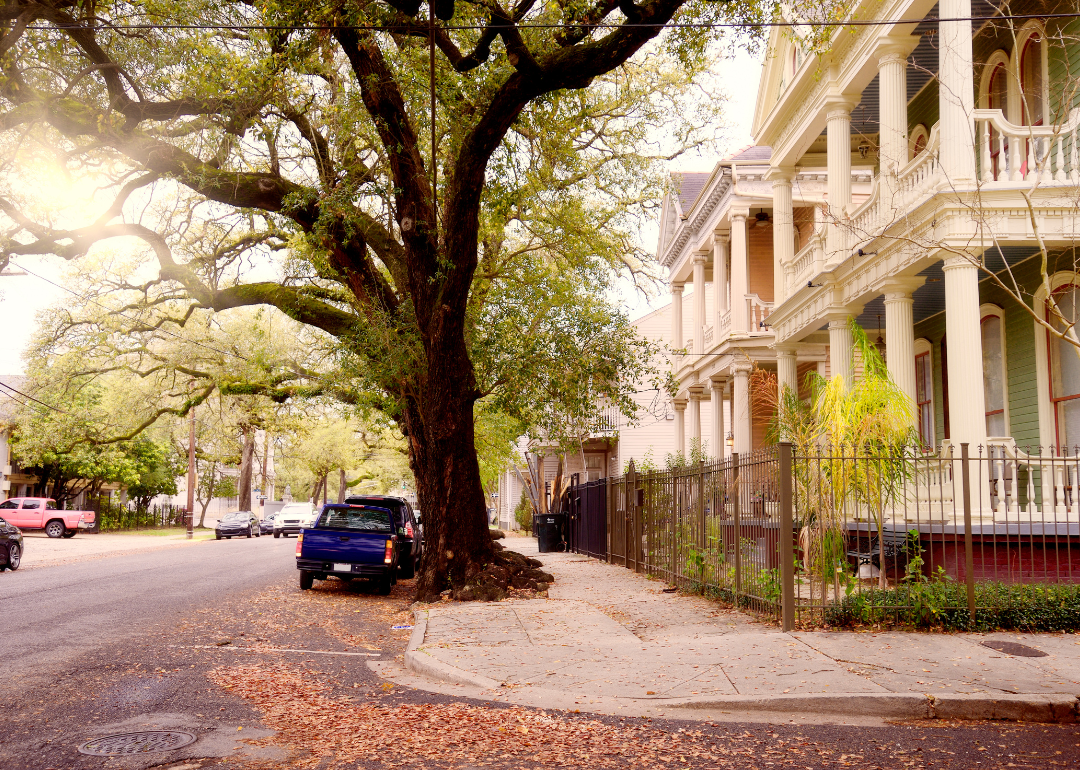 32 / 51
#20. Louisiana
- Number of active-duty military members: 14,378
- Percent of total active-duty force: 1.2%
- Active-duty military members per 100,000: 313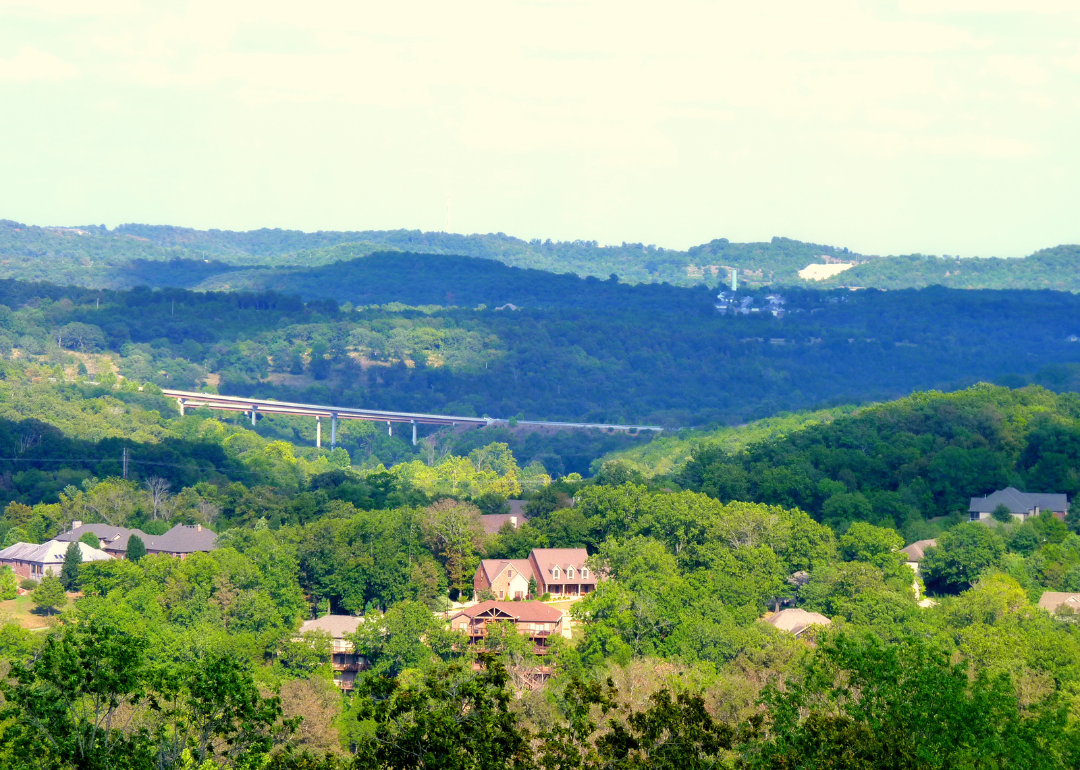 33 / 51
#19. Missouri
- Number of active-duty military members: 15,570
- Percent of total active-duty force: 1.3%
- Active-duty military members per 100,000: 252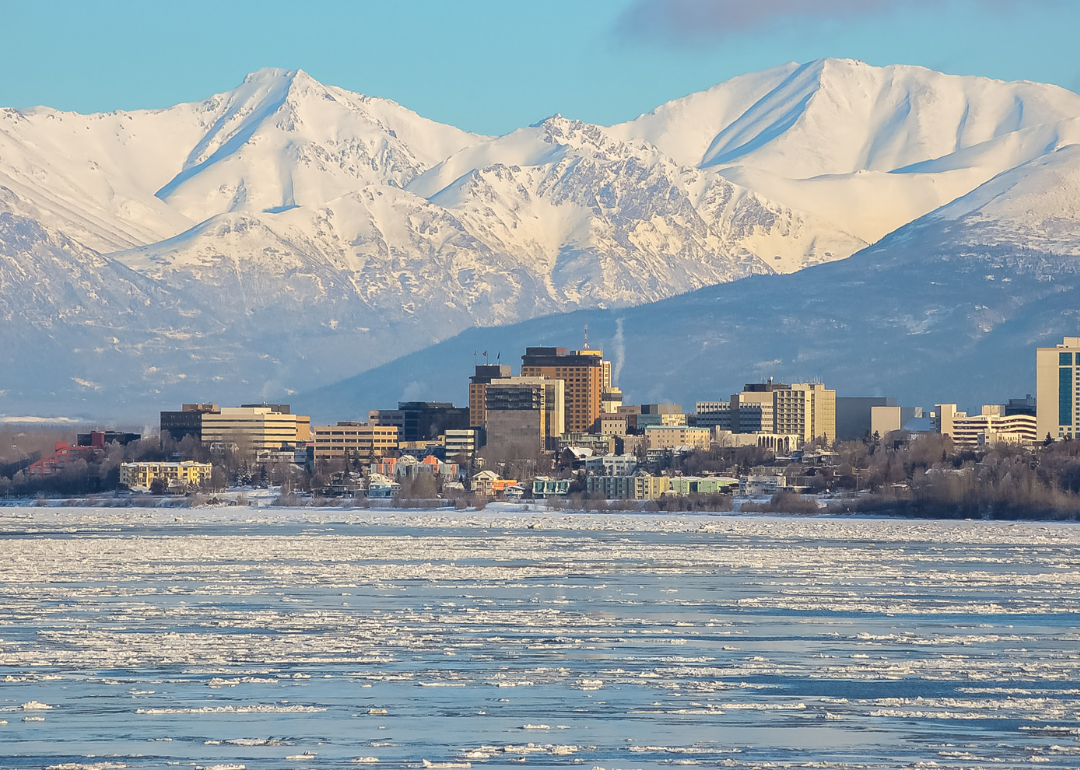 34 / 51
#18. Alaska
- Number of active-duty military members: 18,935
- Percent of total active-duty force: 1.6%
- Active-duty military members per 100,000: 2,581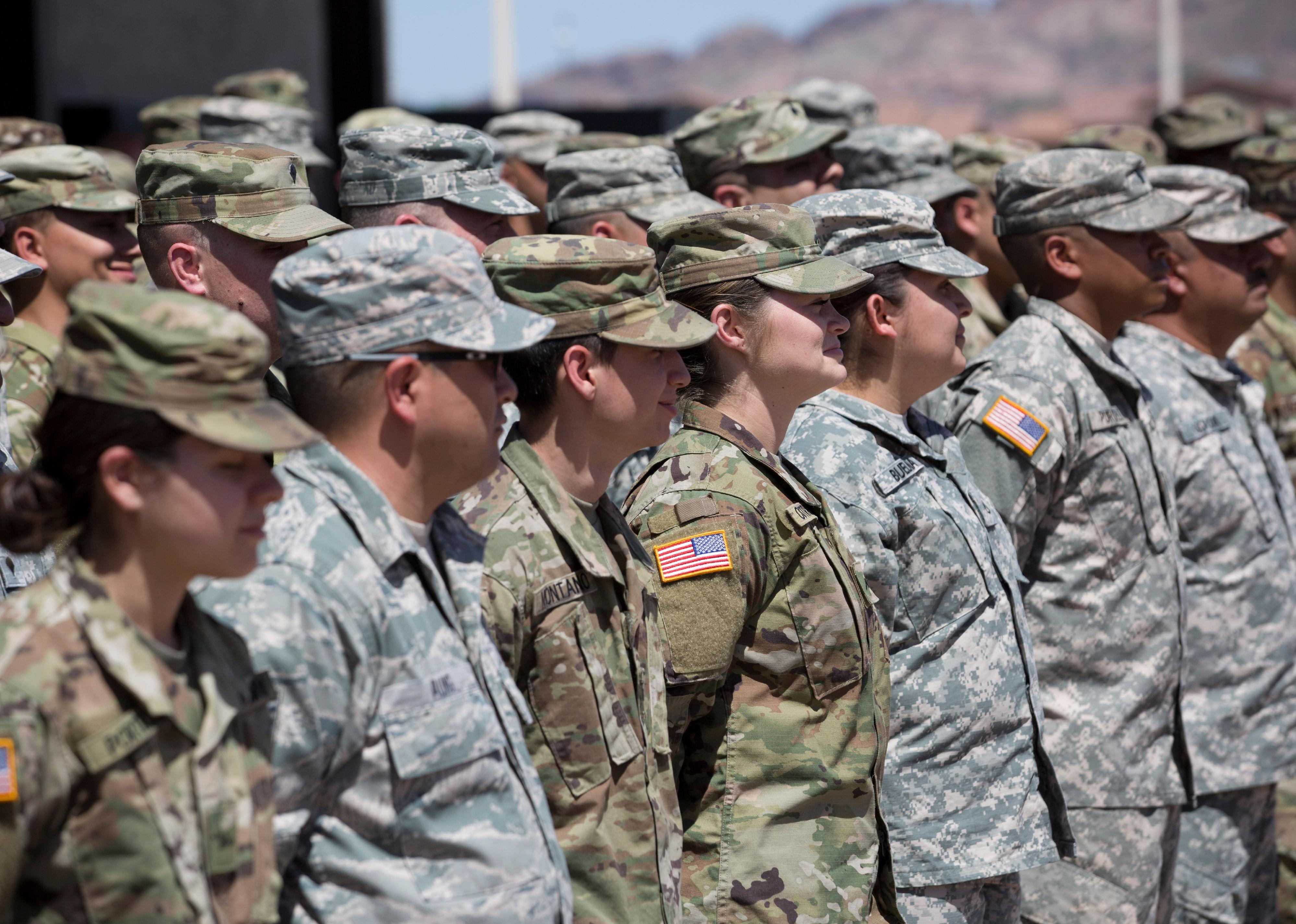 35 / 51
CAITLIN O'HARA/AFP // Getty Images
#17. Arizona
- Number of active-duty military members: 19,019
- Percent of total active-duty force: 1.6%
- Active-duty military members per 100,000: 258
36 / 51
#16. New York
- Number of active-duty military members: 19,520
- Percent of total active-duty force: 1.7%
- Active-duty military members per 100,000: 99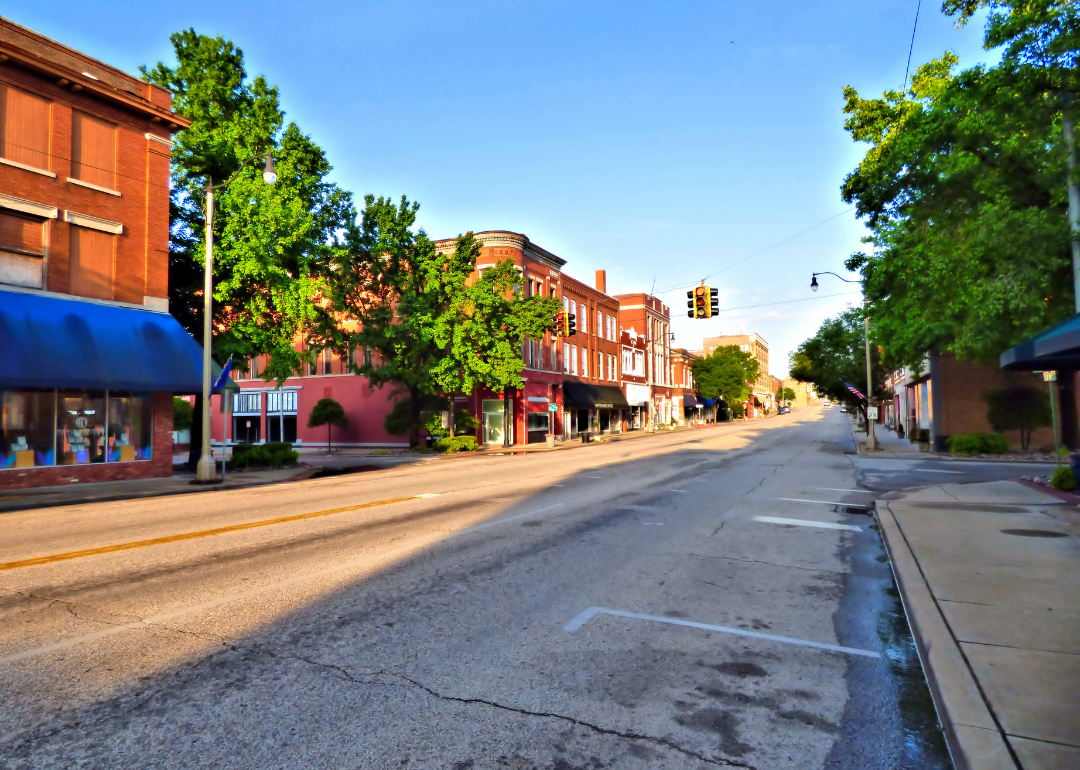 37 / 51
#15. Oklahoma
- Number of active-duty military members: 21,425
- Percent of total active-duty force: 1.8%
- Active-duty military members per 100,000: 533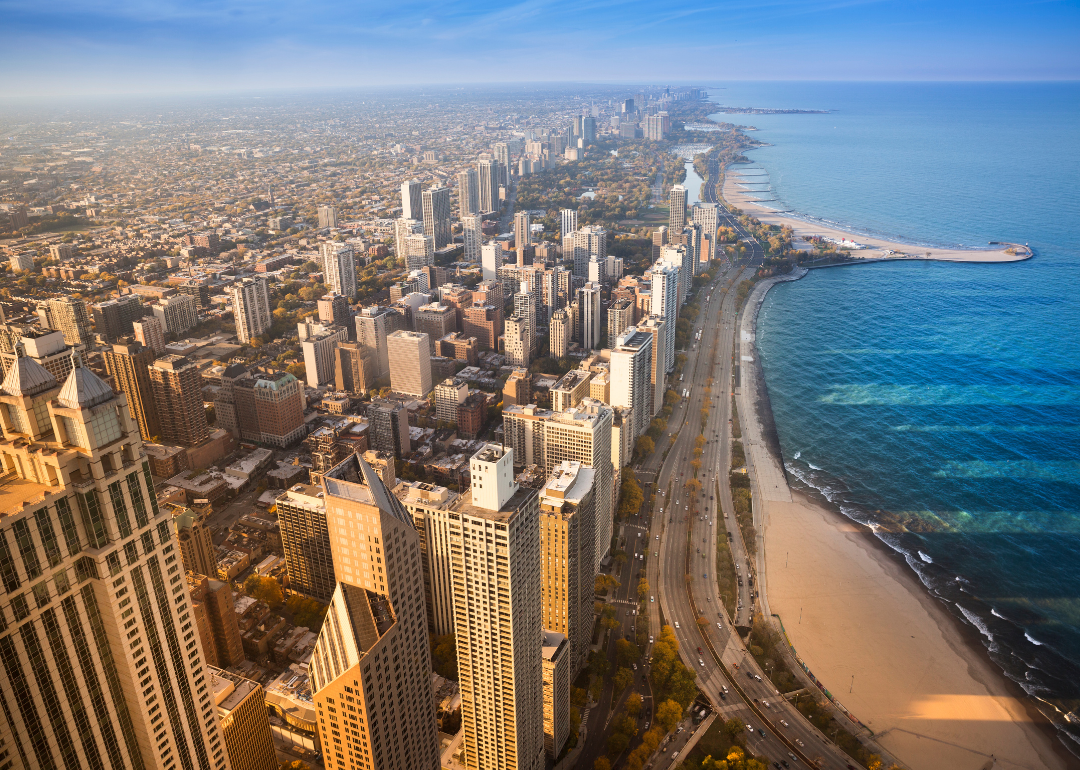 38 / 51
#14. Illinois
- Number of active-duty military members: 21,534
- Percent of total active-duty force: 1.9%
- Active-duty military members per 100,000: 171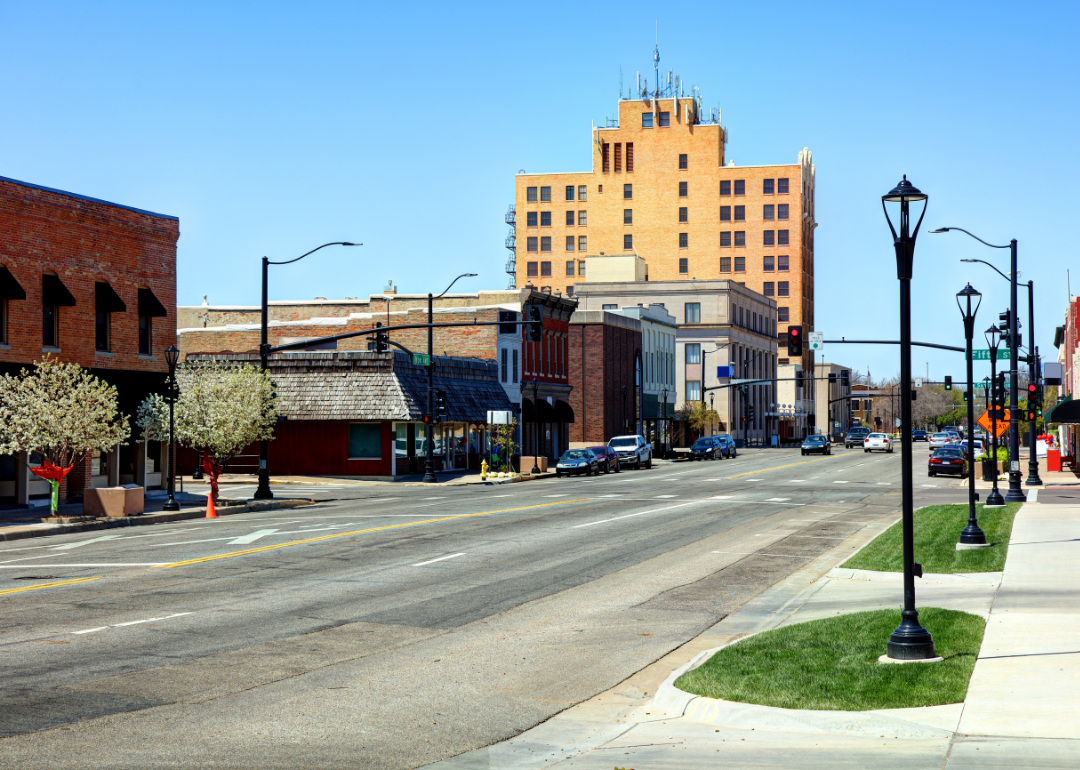 39 / 51
#13. Kansas
- Number of active-duty military members: 21,663
- Percent of total active-duty force: 1.9%
- Active-duty military members per 100,000: 738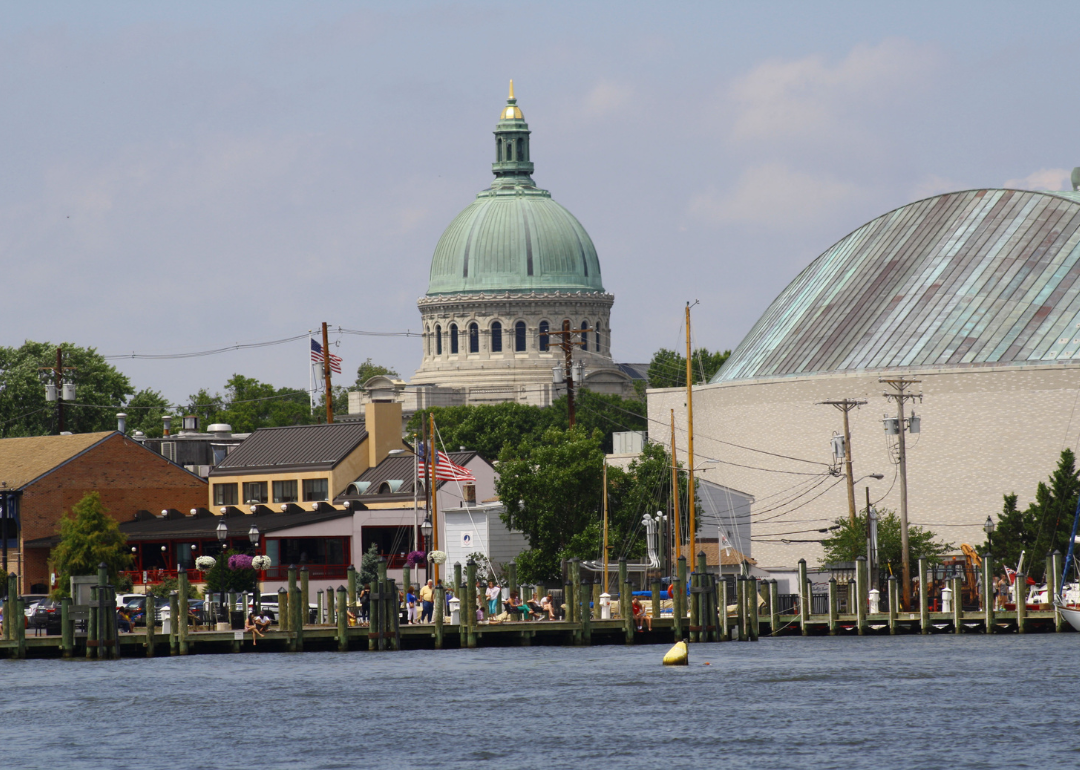 40 / 51
#12. Maryland
- Number of active-duty military members: 29,244
- Percent of total active-duty force: 2.5%
- Active-duty military members per 100,000: 474
41 / 51
#11. Kentucky
- Number of active-duty military members: 35,064
- Percent of total active-duty force: 3.0%
- Active-duty military members per 100,000: 777
42 / 51
#10. South Carolina
- Number of active-duty military members: 37,467
- Percent of total active-duty force: 3.2%
- Active-duty military members per 100,000: 709
43 / 51
#9. Colorado
- Number of active-duty military members: 38,035
- Percent of total active-duty force: 3.3%
- Active-duty military members per 100,000: 651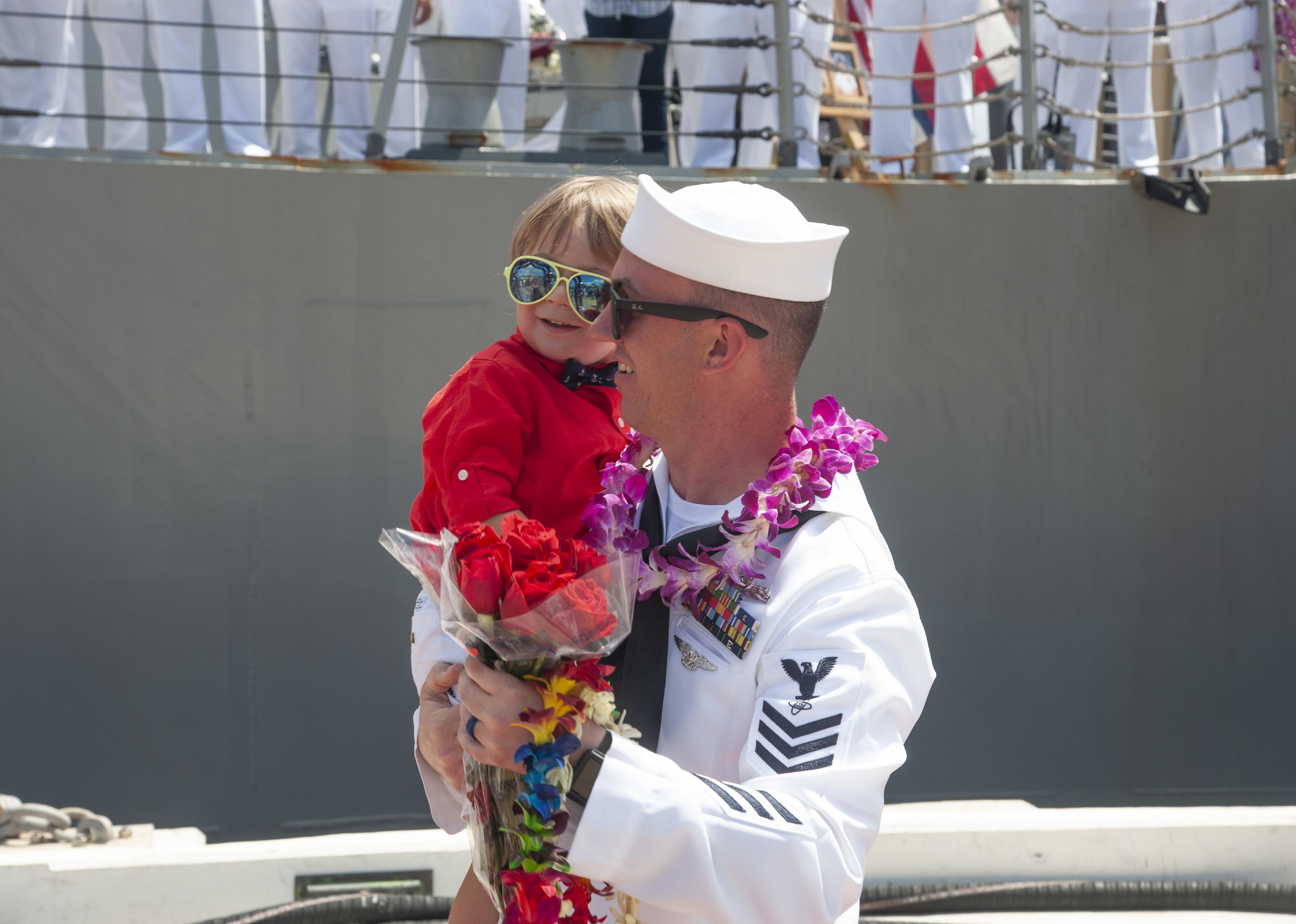 44 / 51
Smith Collection/Gado // Getty Images
#8. Hawaii
- Number of active-duty military members: 40,539
- Percent of total active-duty force: 3.5%
- Active-duty military members per 100,000: 2,815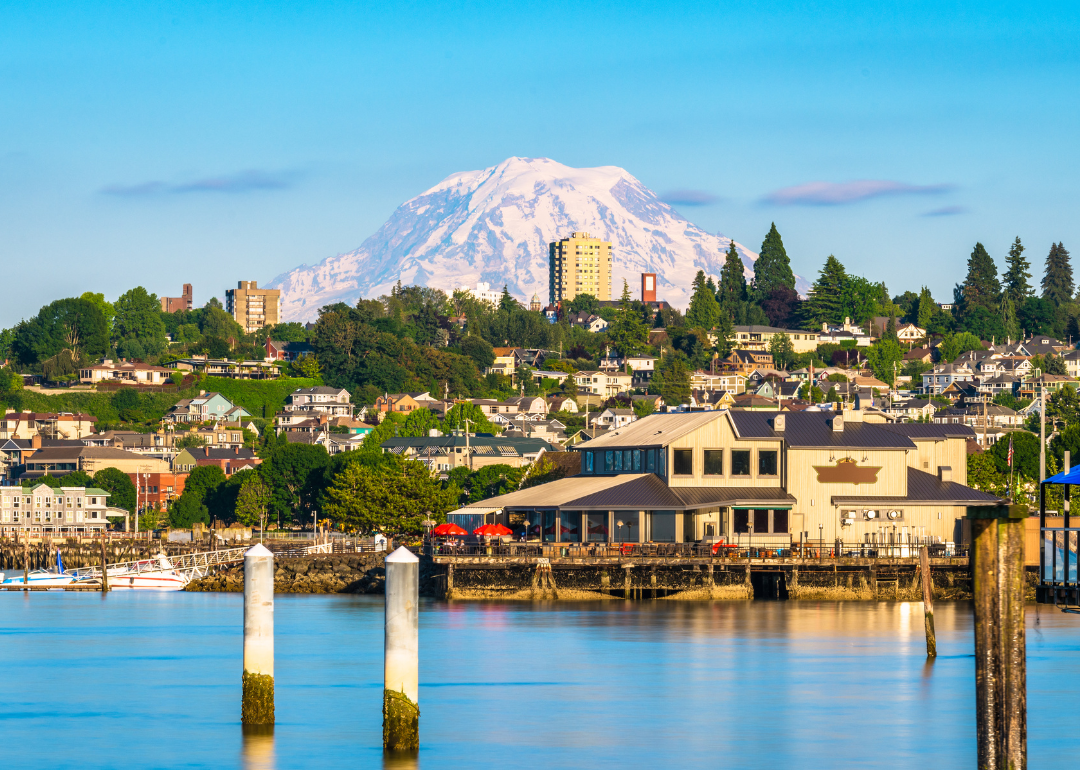 45 / 51
#7. Washington
- Number of active-duty military members: 61,771
- Percent of total active-duty force: 5.3%
- Active-duty military members per 100,000: 793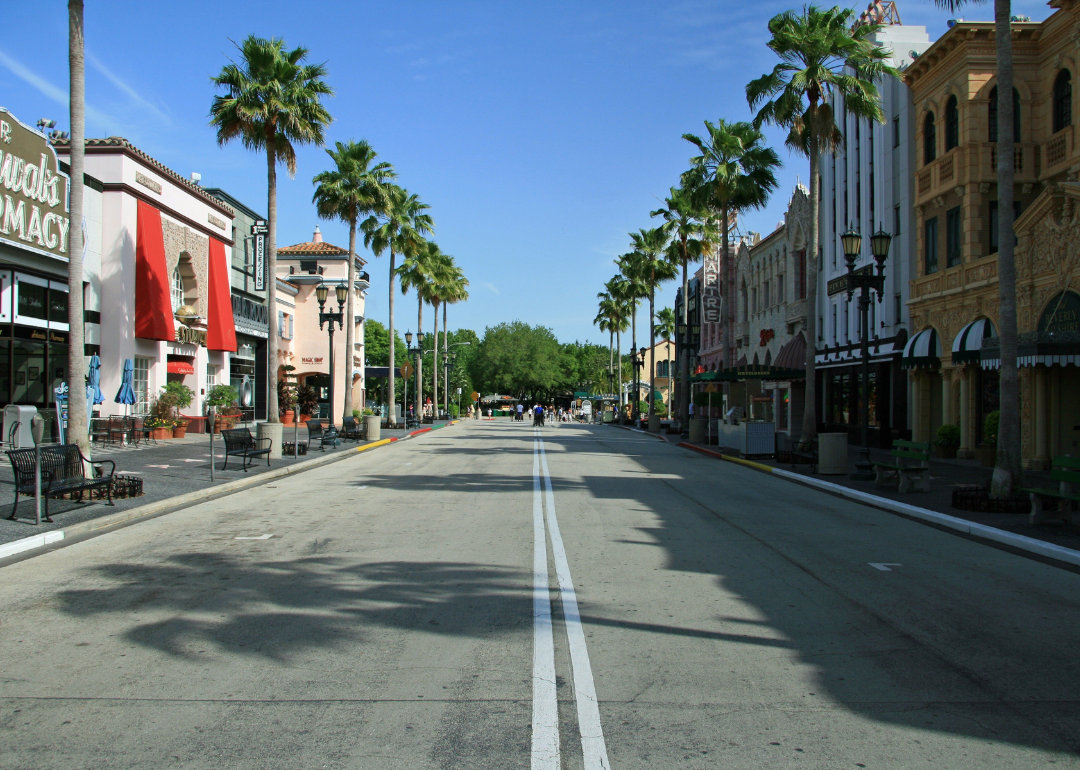 46 / 51
#6. Florida
- Number of active-duty military members: 64,318
- Percent of total active-duty force: 5.5%
- Active-duty military members per 100,000: 289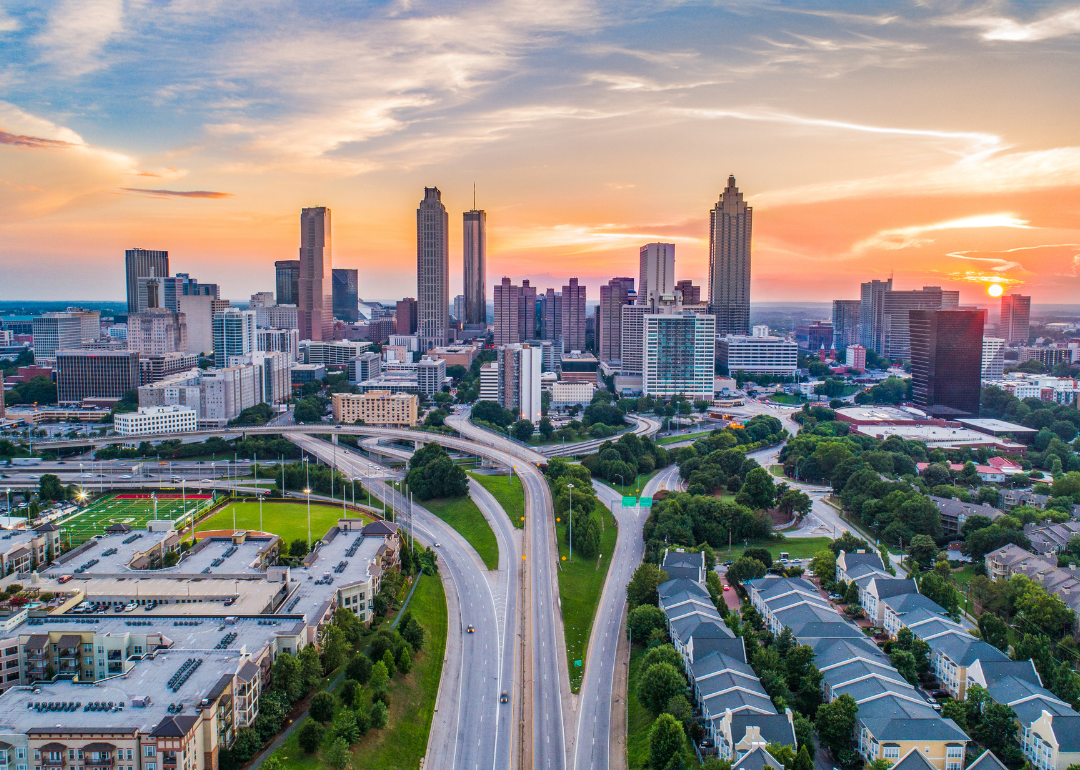 47 / 51
#5. Georgia
- Number of active-duty military members: 69,391
- Percent of total active-duty force: 6.0%
- Active-duty military members per 100,000: 636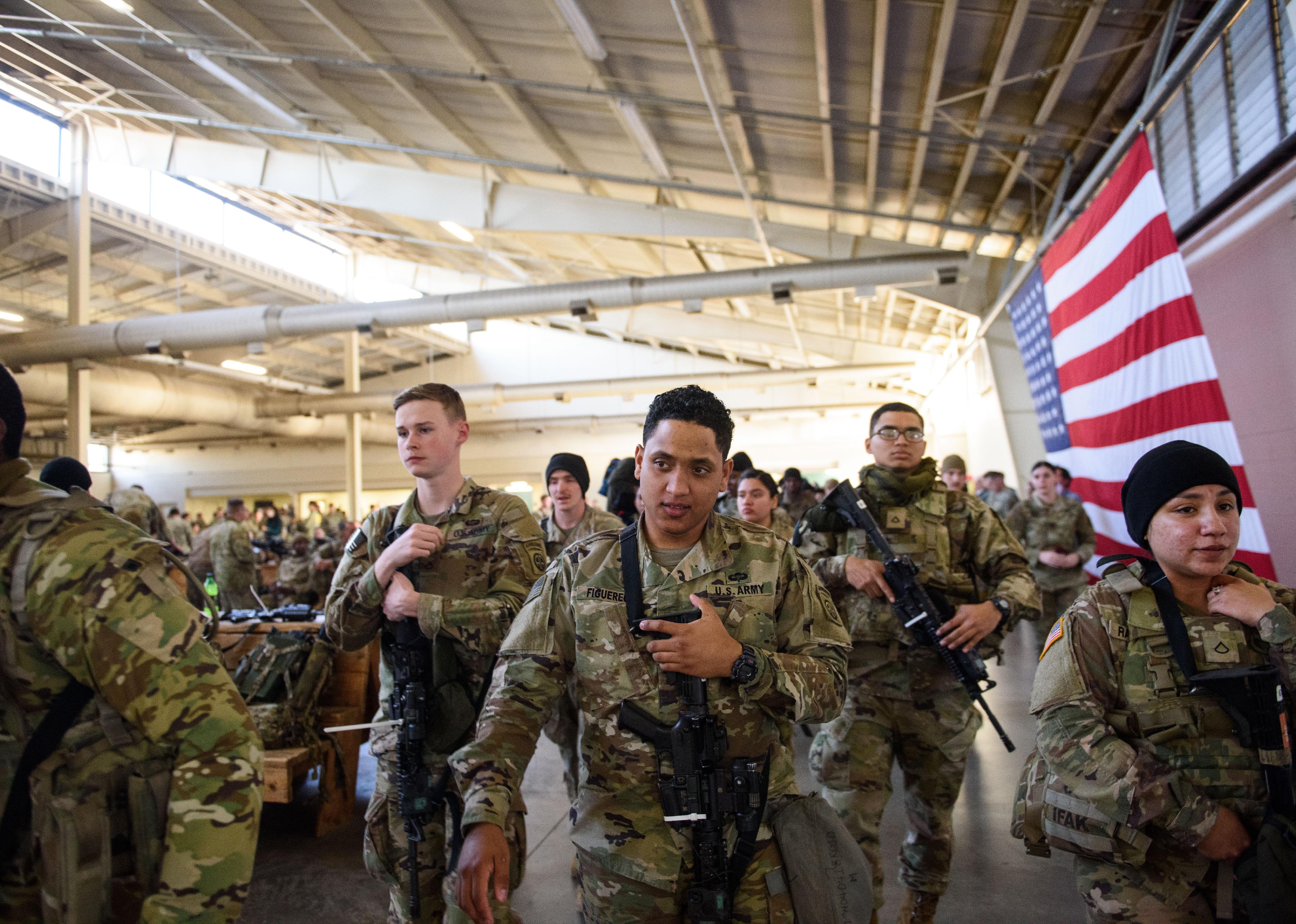 48 / 51
Melissa Sue Gerrits // Getty Images
#4. North Carolina
- Number of active-duty military members: 99,135
- Percent of total active-duty force: 8.5%
- Active-duty military members per 100,000: 927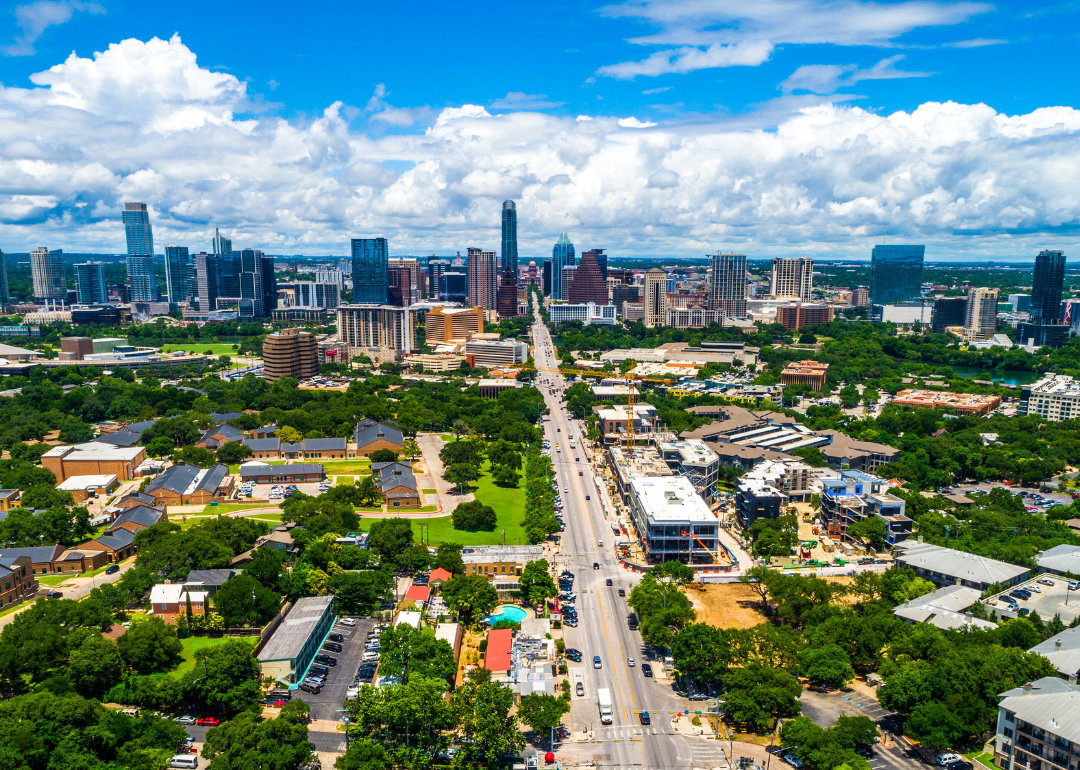 49 / 51
#3. Texas
- Number of active-duty military members: 116,970
- Percent of total active-duty force: 10.1%
- Active-duty military members per 100,000: 390
50 / 51
#2. Virginia
- Number of active-duty military members: 126,529
- Percent of total active-duty force: 10.9%
- Active-duty military members per 100,000: 1,457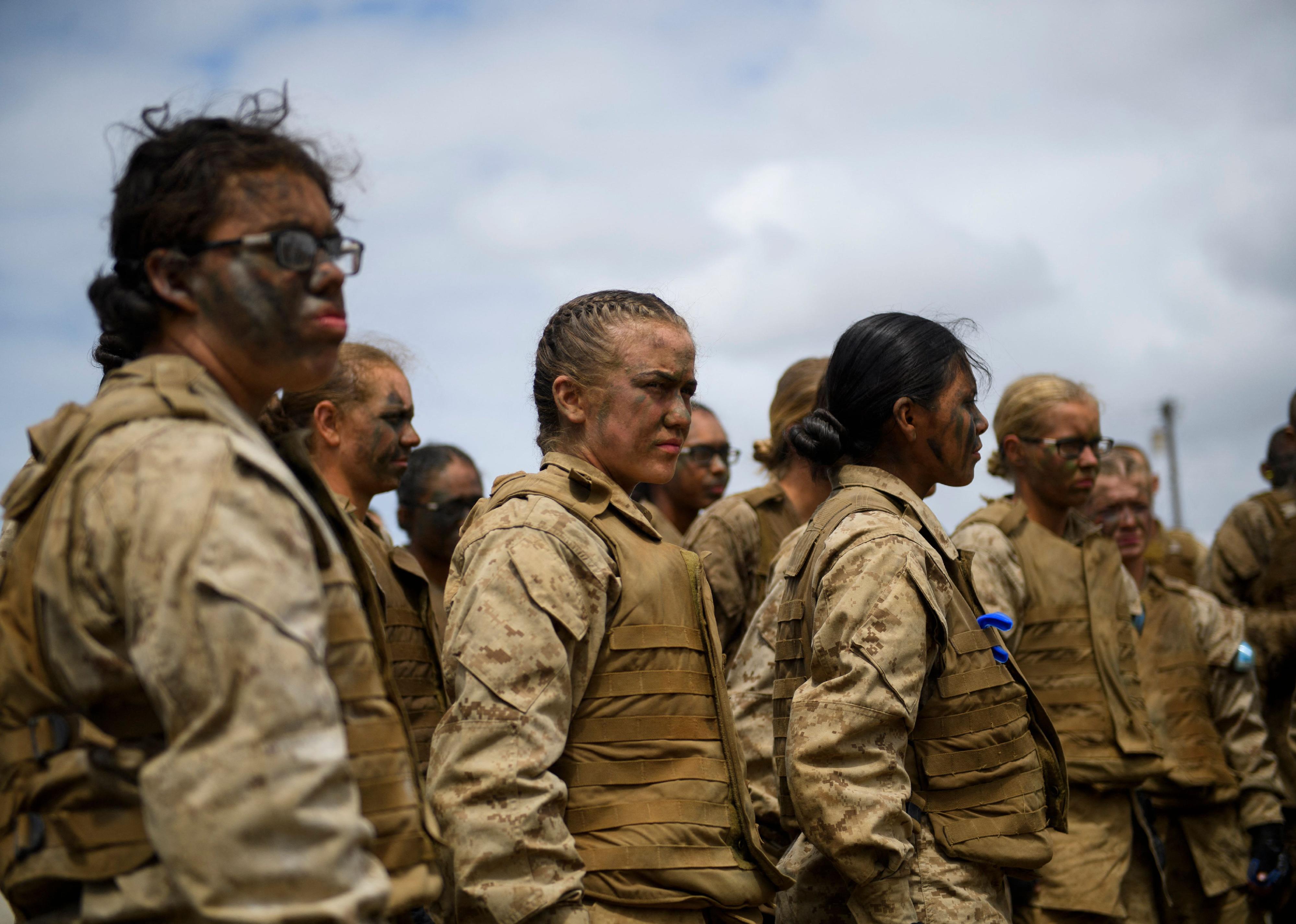 51 / 51
PATRICK T. FALLON/AFP // Getty Images
#1. California
- Number of active-duty military members: 157,639
- Percent of total active-duty force: 13.6%
- Active-duty military members per 100,000: 404