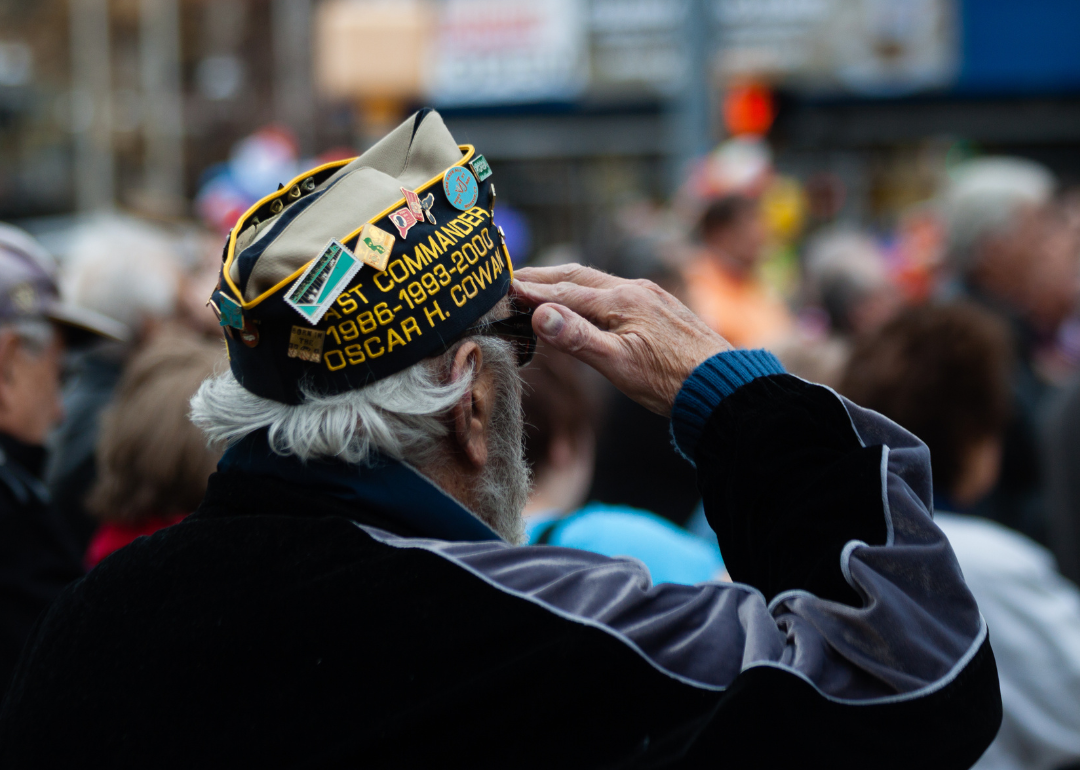 States with the most veterans
States with the most veterans
Every day, thousands of brave men and women put their lives on the line to defend the United States. And every day, more and more members of the military hang up their uniforms and settle into a much-deserved retirement. Serving in the military is an incredible sacrifice, and the members of the U.S. Armed Forces have chosen to serve the nation in one of the most selfless ways possible. Today there are more than 18 million U.S. veterans.
But for many in the military, service doesn't end upon returning home. The effects of service can be long-lasting, often for life. And while many Americans are grateful for veterans' service, there is still much to learn about how to properly help veterans reacclimate to civilian life.
Many veterans are unaware of what options are available to them, while more are affected drastically by mental health issues and are unable to reintegrate without proper care. Many states are working tirelessly to combat the issues that their resident veterans face, while others still have some catching up to do in the way of veteran education and relief. With Memorial Day just around the corner, it is interesting to see where improvement is needed as a country with respect to honoring and supporting veterans.
Where do our veterans decide to settle upon returning home?
Stacker examined 2018 U.S. Census data released in December 2019 to determine which states, plus Washington D.C. and Puerto Rico, have the highest rates of veterans as a percentage of the adult civilian population. The Census defines veterans as those who have formerly had active duty service across the U.S. Army, Navy, Air Force, Marine Corps, or Coast Guard, in addition to U.S. Merchant Marine during World War II.
For each location, estimated populations for veterans—coming from recent tours of duty today to as far back as World War II—are provided, offering a glimpse into the legacy of service that resides within each state, Washington D.C., and Puerto Rico.
Read on to learn about the U.S. states with the most vets.