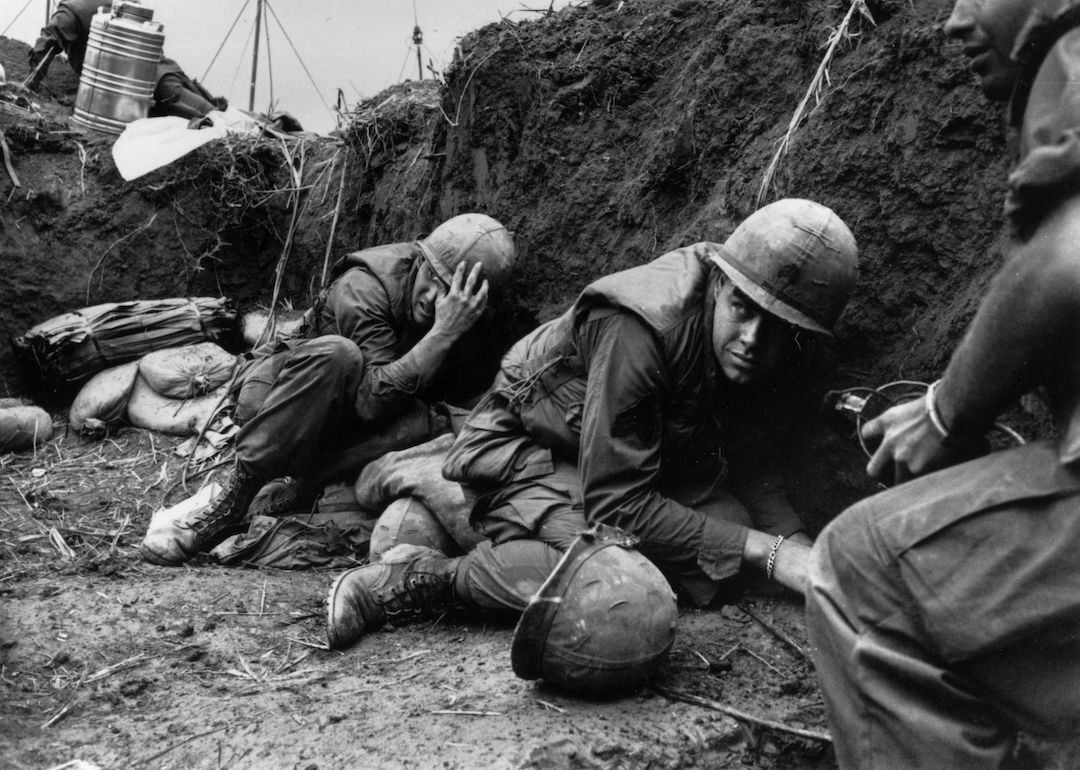 US Army history from the year you were born
Terry Fincher // Getty Images
US Army history from the year you were born
Much has changed since the 1920 amendment to the National Defense Act reorganized the United States Army. The U.S. Cavalry that fought in the Indian Wars has faded into history, those who protested for promised pay in post-World War I have died out, and the soldiers of the Greatest Generation who landed at Normandy Beach are almost gone.
To explore the fascinating history of the U.S. Army, Stacker scoured resources from newspaper articles and primary documents to studies and various governmental websites. Army strength numbers for each year are sourced from the Defense Manpower Data Center (DMDC).
Over the course of the last century, Army history has changed demographically, physically, and ideologically. Countries have fallen and risen, women are now permitted on the front lines of open combat, and training facilities have begun to employ video games to prepare recruits for 21st-century warfare. Women are also training in co-ed facilities, something unheard of 100 years ago when the world was still reeling from a war that had rocked the globe with its modern tactics and immense scope.
But the history of the Army isn't only about warfare: During the Great Depression, it operated Civilian Conservation Corps (CCC) camps out of which previously unemployed, unmarried men worked on infrastructure programs designed to help stabilize a failing economy and provide jobs to those unable to find work.
The 1940s saw another war that affected the entire world. The U.S. was reluctant to get involved until the Pearl Harbor attack, which changed the national consensus and led the country to massively mobilize into stopping the Nazi regime and its allies. The 1950s was a decade that included the Korean War, nuclear testing, and Sen. Joseph McCarthy attacking the Army for being too easy on communists.
The 1960s brought another set of challenges. The Cold War began that decade, and Cuba became the face of America's closest communist threat. Vietnam, a war that many protested, began with troops arriving in the country as early as 1965. From the 1970s to the 1980s, the U.S. struggled with recruitment and painting a new face on the Army. The 1990s and 2000s began a tech revolution, as well as fighting in the Middle East—which continues to this day. The U.S. Army has changed, but it endures and is still the main infantry force defending America.
Keep reading to learn more about Army history from the year you were born.