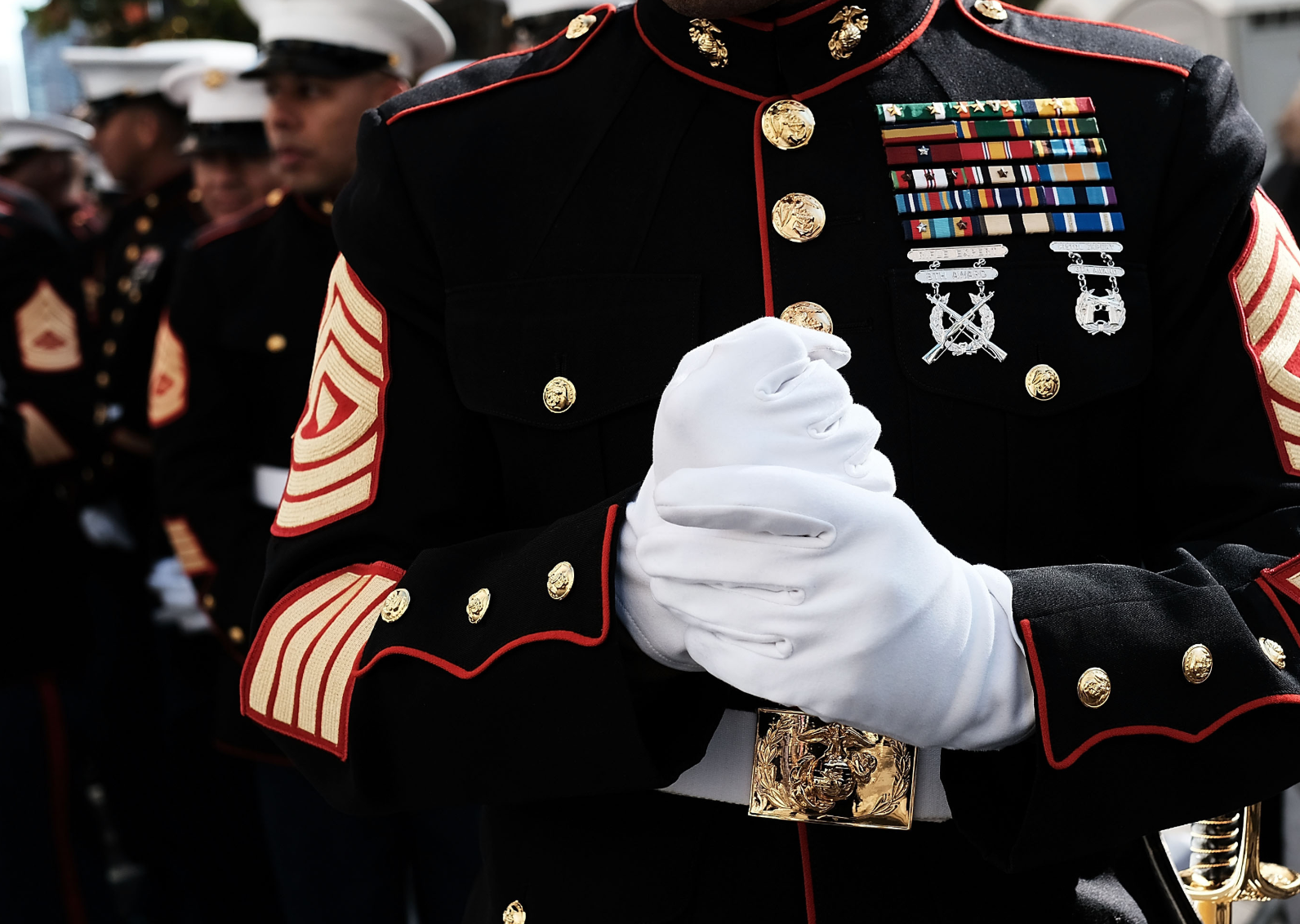 US Marines history from the year you were born
Spencer Platt // Getty Images
US Marines history from the year you were born
The U.S. Marine Corps was originally founded as the Continental Marines on Nov. 10, 1775, getting its current moniker 15 years later. In many cases, developments in the Corps have tracked broader changes in American society than just a name, including racial and gender integration, technological advances, and an ever-shrinking world.
In other instances, the Corps has remained exactly as it was at its inception, full of service members displaying extraordinary acts of courage—and a few behaving badly. From occupied Europe to Korea to Vietnam to the Middle East, the theaters of combat may have changed and the success levels may have varied, but the Corps' mission has remained intact: "To win our Nation's battles swiftly and aggressively in times of crisis."
To explore the ways the Marine Corps has expanded and evolved, and to observe some of its most historic moments, Stacker scoured primary documents, news reports, and studies. We've also included Marine Corps strength numbers for each year with data sourced from the Defense Manpower Data Center (DMDC). What follows is a 100-year history of the U.S. Marine Corps that highlights some of the most momentous moments in this branch of the U.S. military.