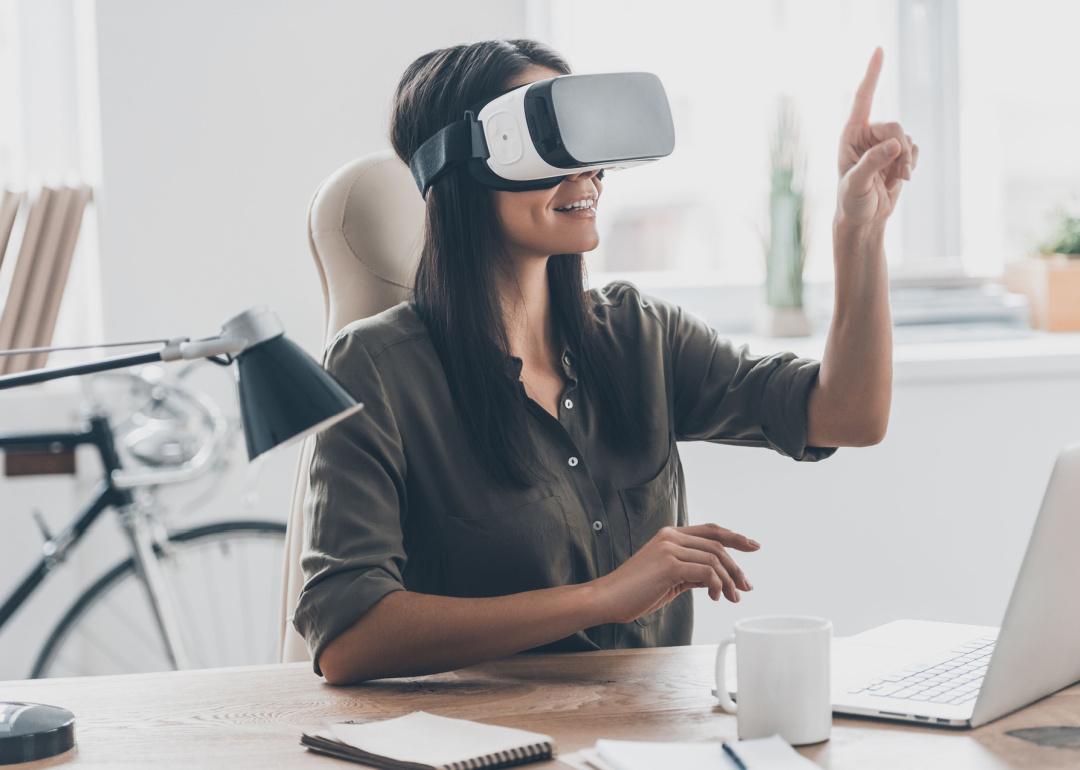 Stacker Studio
​​5 ways employers use virtual reality for training
G-Stock Studio // Shutterstock
​​5 ways employers use virtual reality for training
Immersive technology, which blends digital content with the physical world, is a quickly expanding market encompassing a few different technologies. "Virtual reality," among the most well-known forms of immersive technology, engages individuals in a 3D, fully digital world using headsets. In contrast, "augmented reality" expands the real world by layering virtual objects using glasses, smartphones, or tablets. "Mixed reality" takes AR a step further by allowing users to interact with those virtual objects.
While the entertainment industry has long-utilized immersive technology, many others have also adopted it to train staff. Tovuti LMS researched how employers in different industries use immersive technology to train employees.
Projections foresee businesses buying 2.6 million VR and AR headsets by the time 2022 ends, marking a 30% increase over 2021. This technology appeals to some businesses because it allows them to tailor training content and pace to the individual. It also lets employees practice skills independently—and even make mistakes—in a way that is not always feasible or safe in the real world.
Read on to learn how this technology is applied to teach various professional and technical skills.
This story originally appeared on Tovuti LMS and was produced and distributed in partnership with Stacker Studio.