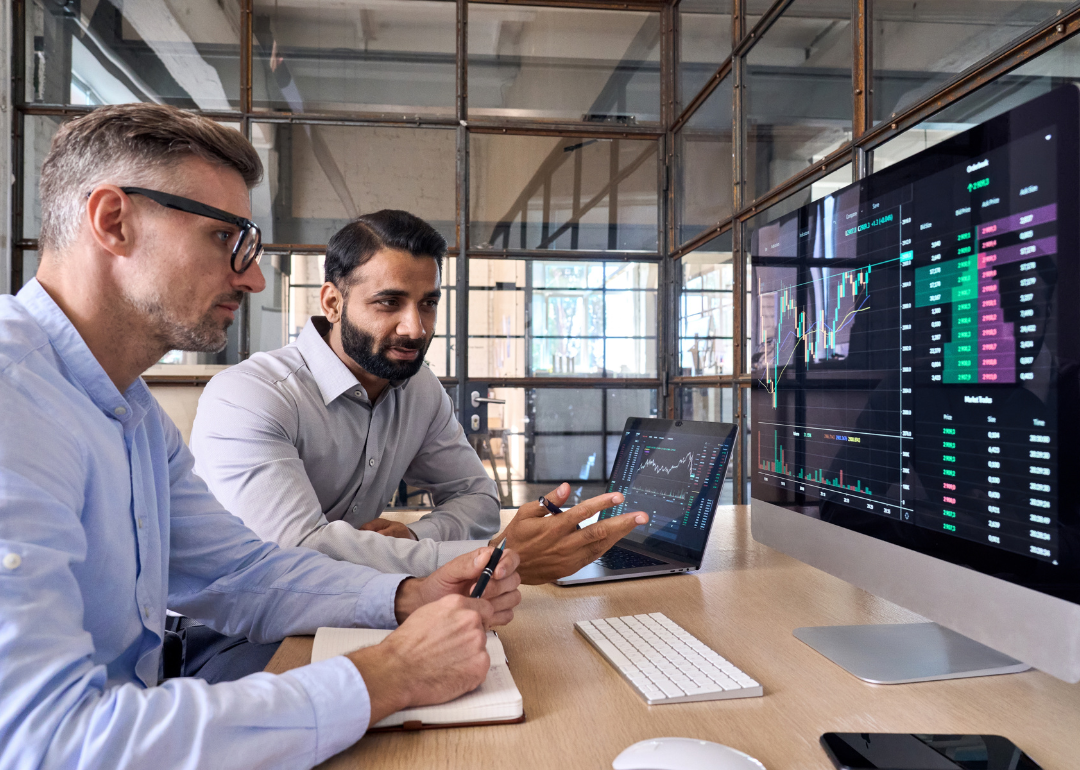 Stacker Studio
From accountants to loan officers: The 25 highest-paying business and finance occupations
Ground Picture // Shutterstock
From accountants to loan officers: 25 highest-paying business and finance occupations
Business and financial occupations—which concern the day-to-day duties of running a business or are related to raising or managing money— pay well. People in those positions made a median annual wage of $76,570 in May 2021, according to the Bureau of Labor Statistics reports. That far exceeds the BLS-measured median annual wage of $45,760 for all occupations.
Employment in these occupations is also expected to increase 7% through 2031, leading to about 715,100 new jobs over the decade that began in 2021. Besides newly created jobs, opportunities are created when workers leave the field, either from moving to new occupations or retirements. Those openings will total about 980,200 a year on average for the next decade.
Santa Clara University used the BLS Occupational Employment and Wage Statistics from May 2021 to find the 25 highest-paying business and financial occupations. The analysis ranks occupations by their median annual wage across all industries, including both the public and private sectors. It excluded occupations in "other" categories. (For example, "Business Operations Specialists, All Other.") Standard errors ranging between 0.2% and 4% mean that the actual median wages could vary, creating probable overlap between many of the rankings.
Descriptions of jobs and information on educational backgrounds are also from the BLS website.
This story originally appeared on Santa Clara University and was produced and distributed in partnership with Stacker Studio.