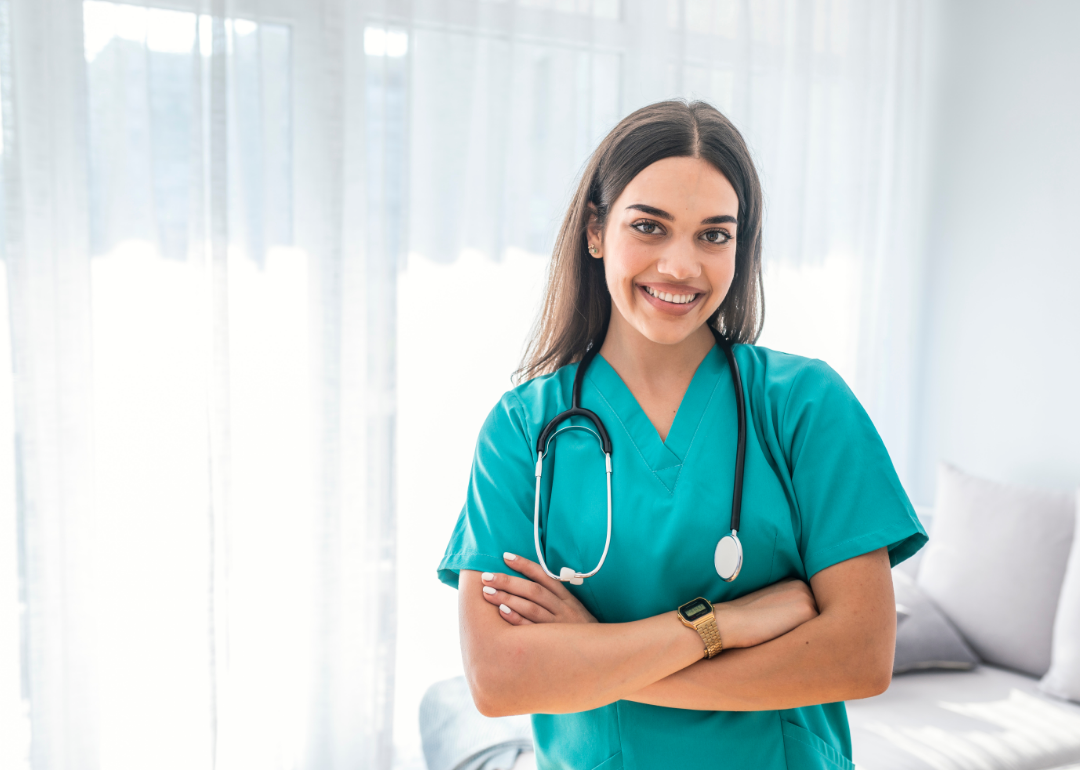 Stacker Studio
Best colleges for nursing in America
Best colleges for nursing in America
In 2020, the World Health Organization declared that it was the year of the nurse. The WHO then spent the year acknowledging and honoring the hard, necessary work that nurses devote their lives to, from bringing babies into the world to providing end-of-life care and everything in between. It also used the honor as a reminder that the world needs 9 million more nurses and midwives to achieve universal health care within the next 10 years.
In the United States alone, the Bureau of Labor Statistics predicts that there will be an additional 175,900 job openings for registered nurses over the next decade, for a total of 7% growth. It also reports that nurses who hold a BSN, or Bachelor of Science in nursing, will have better employment prospects than those who have lesser certifications. Luckily, there are thousands of colleges around the country that have certified nursing programs, giving students plenty of choice.
However, these programs aren't all created equal. Among other things, some schools offer more clinical opportunities, have higher NCLEX pass rates, and report better job placement rates than others. So how do you narrow down the best options?
Nursingeducation.org used data from Niche's 2021 Best Colleges for Nursing in America report to compile a list of the best 50 colleges for aspiring nursing students. The colleges are ranked based on Niche's internal ranking and scoring system. The ranking takes into consideration graduation rates; SAT/ACT scores; how popular the nursing program is among students in each college; and reviews from nursing students and alumni about the academic, financial, and student life experiences at each school.
Read on to find which school earns the honor of being the best college for nursing in America. It may not be what you were expecting.
This story originally appeared on NursingEducation and was produced and distributed in partnership with Stacker Studio.