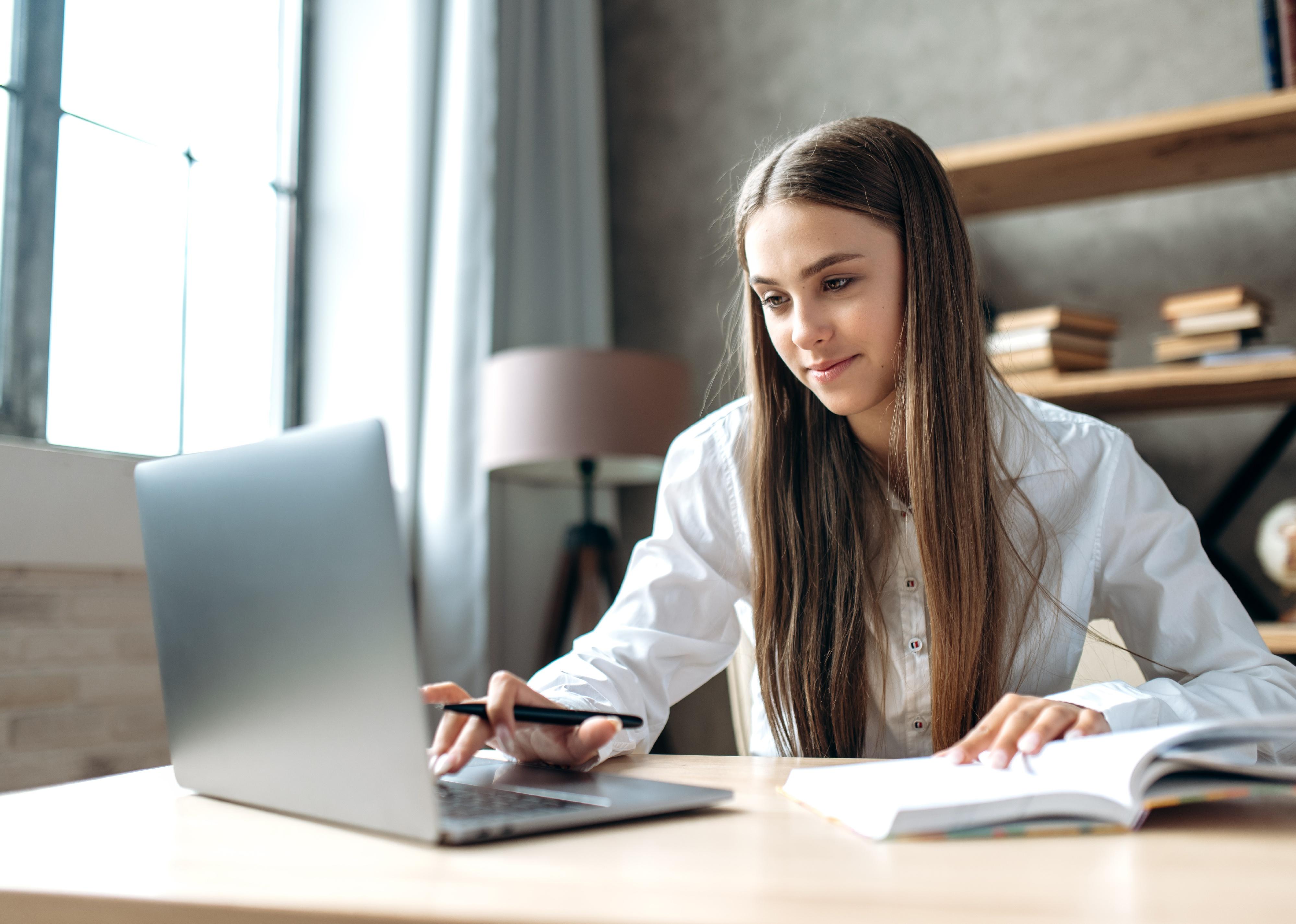 Stacker Studio
Best online high schools in America
Kate Kultsevych // Shutterstock
Best online high schools in America
When the COVID-19 pandemic abruptly forced schools online, students, teachers, and parents needed quick lessons in virtual learning. Some transitions went well but many faltered, and even after nearly a year of living with the pandemic, school districts are struggling to facilitate online learning as much as they face challenges with safely bringing students back to school buildings. In the process, America's education system is leaving behind many minority students and poorer students who lack easy access to internet services, potentially widening the economic and racial gaps. Children with disabilities or who are learning English are also particularly at risk for falling behind.
National Public Radio reported in December 2020 that between 40% and 60% of students were in districts offering only remote learning. Many others are relying on a hybrid of online and in-person classes, returning to remote learning when COVID-19 cases increase past certain thresholds. Many schools were ill-prepared for the switch and as the pandemic stretches on, they will need to not only improve their offerings but also devise plans to help students catch up. A USA Today article, also from December 2020, noted that those plans are "largely evolving, thin, or nonexistent."
With Americans increasingly turning their attention to online schools, here are some of the best that have years of experience teaching students virtually. HeyTutor used data from Niche's 2021 Best Online High Schools in America report to compile a list of the best 50 online schools for high school students. The schools are ranked based on Niche's internal ranking and scoring system.
The ranking, based on 2020 data (released in 2021), takes into consideration test scores, diversity, college preparation, school activities, teacher salaries, and reviews from high school students and parents about their experiences at the school. A majority of schools on the list are public high schools, so they are tuition-free and open to residents of the high school's state. Others are private schools, and their yearly tuition estimate is included when applicable. Most of the private high schools also do not publicly release their graduation rate data. A few of the schools on this list were not online-only schools before the COVID-19 pandemic, but have created such stellar virtual programs that they're included on this list.
This story originally appeared on HeyTutor and was produced and distributed in partnership with Stacker Studio.