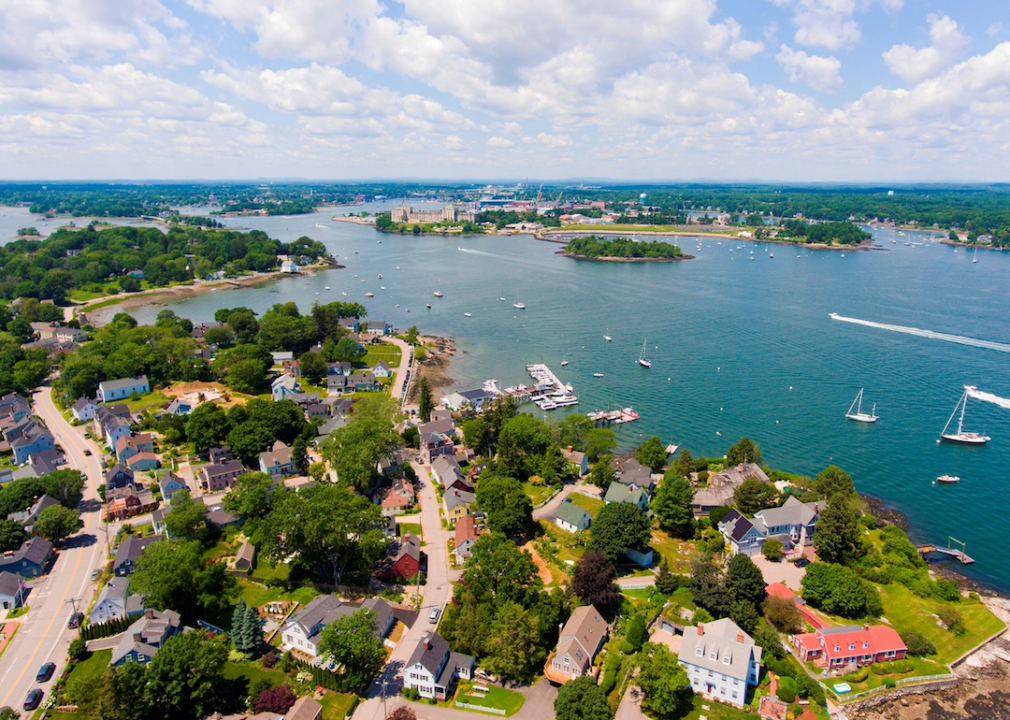 Counties that attract the most out-of-state residents
Wangkun Jia // Shutterstock
Counties that attract the most out-of-state residents
With the world at a standstill in the early stages of the coronavirus pandemic, U.S. migration patterns reached historic lows in 2020-21. Migration rates remained low—8.7% of Americans moved in 2021-22—even as COVID-19 restrictions were lifted and the economy re-opened.
By comparison, U.S. migration peaked at around 20% in the late 1940s through the mid-1960s. At that time, the population was younger, more likely to rent, and single-income households were more common, making it easier for families to relocate.
While fewer Americans are moving overall today, those who do are going farther distances, according to an analysis of Census Bureau data from the Brookings Institution. Employment opportunities and cost of living are factors in long-distance moves as home prices rise and more employers offer remote work.
Stacker examined Census Bureau data to see which counties attracted the most out-of-state residents in 2021. This was calculated by determining the share of residents born in a different state. Counties with at least 10,000 residents were included in this analysis.
In the more than 2,400 counties analyzed, at least 1 in 4 residents (26%) were born out of state, on average. Many of the places on this list are located in the Sun Belt region that stretches across the southern U.S., which was gaining popularity before the pandemic.