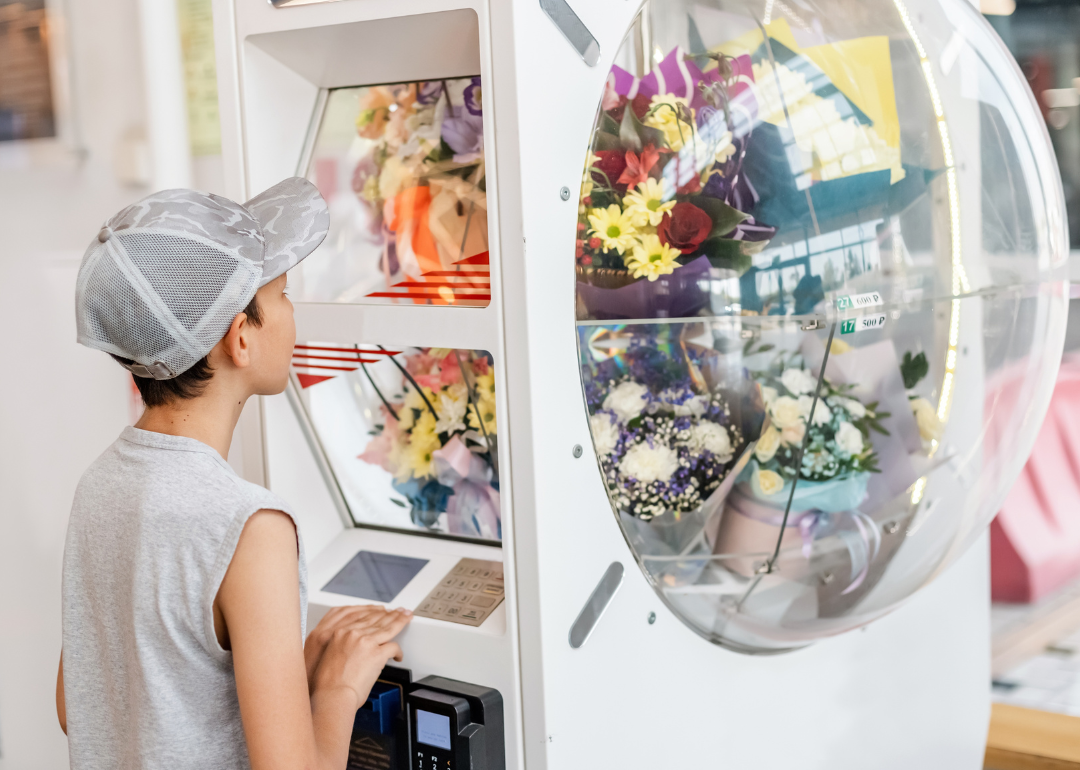 Stacker Studio
Diapers, pizza, and other surprising things you can find in an airport vending machine
frantic00 // Shutterstock
Diapers, pizza, and other surprising things you can find in an airport vending machine
You're sitting at the gate, hoping to charge your phone before your next flight, and you realize the worst: You've forgotten to pack your charger. Not to worry—there might be a vending machine in the terminal where you can buy a new one.
Vending machines used to be all snacks and soda. But if you've been to an airport lately, you've seen them offering an array of items—not just ready-to-go portable chargers but also fresh pasta salads and chia pudding, and even puffer jackets. These vending machines put a unique spin on airport retail and allow airport management to add more shopping options to cater more conveniently to travelers.
Vending Mavericks explored some recent trends in airport vending and where you may find them. Next time you're at the airport, look around and see what unique things you can get from a vending machine.
This trend of expanding offerings started in 2006 when Atlanta's Hartsfield-Jackson International Airport started featuring Apple products in vending machines. From that venture, vending machine owners and airport management realized that vending machines could add unique shopping options that were also easy to maintain.
Vending machines are also always open, so if Mother Nature or a mechanical issue strands you at the airport, you'll be able to get something to eat, drink, wear, and even entertain yourself with, even if all the stores are closed for the day. If the airport's crowded and the restaurants are packed and have long lines, vending machines offering fresh food can be a fast way to grab a bite before you fly.
This story originally appeared on Vending Mavericks and was produced and distributed in partnership with Stacker Studio.